*This is a sponsored guest post*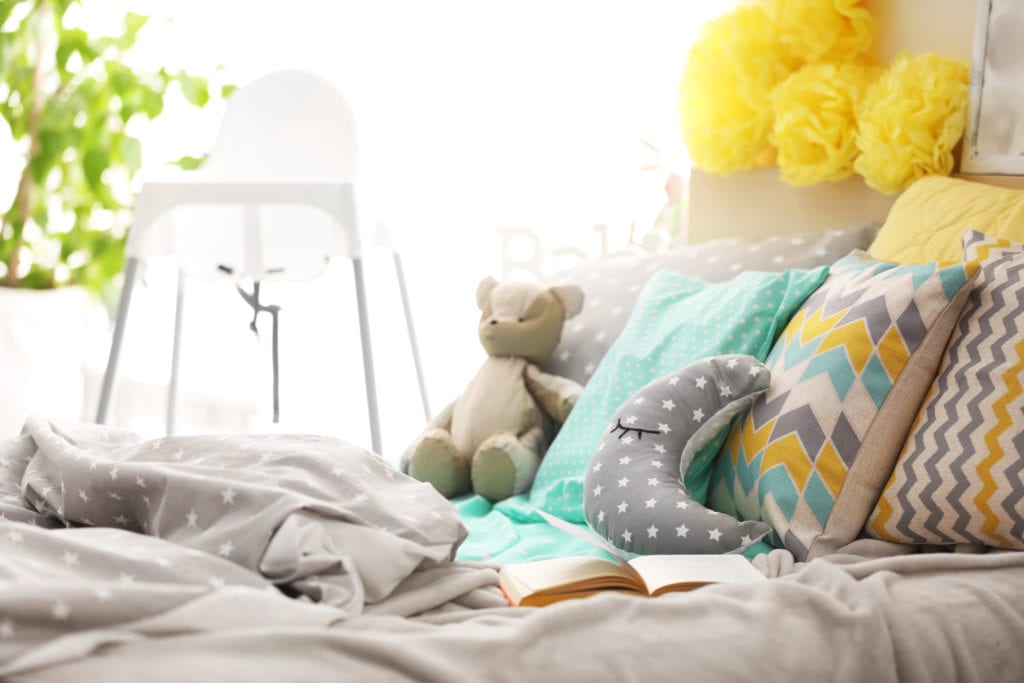 If you want to create a beautiful space for your munchkins in the house, you must put some creative ideas into perspective. Millennial kids need their own space in the house, for they are sharp, creative, and very inquisitive as compared to the previous generations. In this article I will guide you through a few valuable tips you need to keep in mind when setting up your kid's bedroom. A lot of people think that creative bedroom requires the investment of a lot of money. However, the truth be told, a nice bedroom requires minimal investment on the right things. Keep reading to know how you can set up a bedroom for your kids:
1. Invest in a good mattress
This is the first thing you need to do for your little ones. No matter how much you invest in the tiny space, if the bed isn't comfortable, they won't be happy and will be unable to get a good night's sleep. Choose a mattress that is soft and is made out of the finest material. People often buy mattresses that are too hard for the back. If you want a good quality mattress online, you must read this review.
2.      Choose the right colour for the walls
Unlike your bedroom, you won't need to stick to a single theme for the kids. Little ones have their imaginary world that they like to live in all day long. However, if you want to install a nice vibe in the space, there's nothing better than painting the walls in a neutral colour. A bedroom painted with the right choice of colours will excite your little ones for sure.
3. Incorporate themed furniture
I don't want to sound as if I want to spoil your kids, but if you want to make their bedroom more comfortable, incorporate themed furniture. Refrain from installing exaggerated or vintage furniture in their room, for it will give a very mature look for that immature environment. Is your kid obsessed with any particular cartoon character? Get custom made furniture with fun patches of that cartoon.
4. Set up a small library
You can't force kids to read unless you don't install an environment that encourages them to develop this habit. Though technology has replaced books, which is an unfortunate fact. You can still encourage your kids to read books by setting up a tiny library in their bedrooms. Put interesting storybooks and genres that are loved by your little ones.
5.      Install colourful window blinds
Window blinds have replaced curtains in this day and age. So if you want to create a comfortable atmosphere for the kids, there's no harm in incorporating creative blinds in the room. Secondly window blinds have a very important role to play that is to maintain the temperature within the room by either allowing sunlight to shine through or by blocking it.
Lastly! Don't forget the toys! Toys are the first things that little kids get obsessed with. Since you're already investing in the bedroom of your munchkins, there's no harm in bringing additional toys to make the cutie bootie's feel joyful.