*AD – Gifted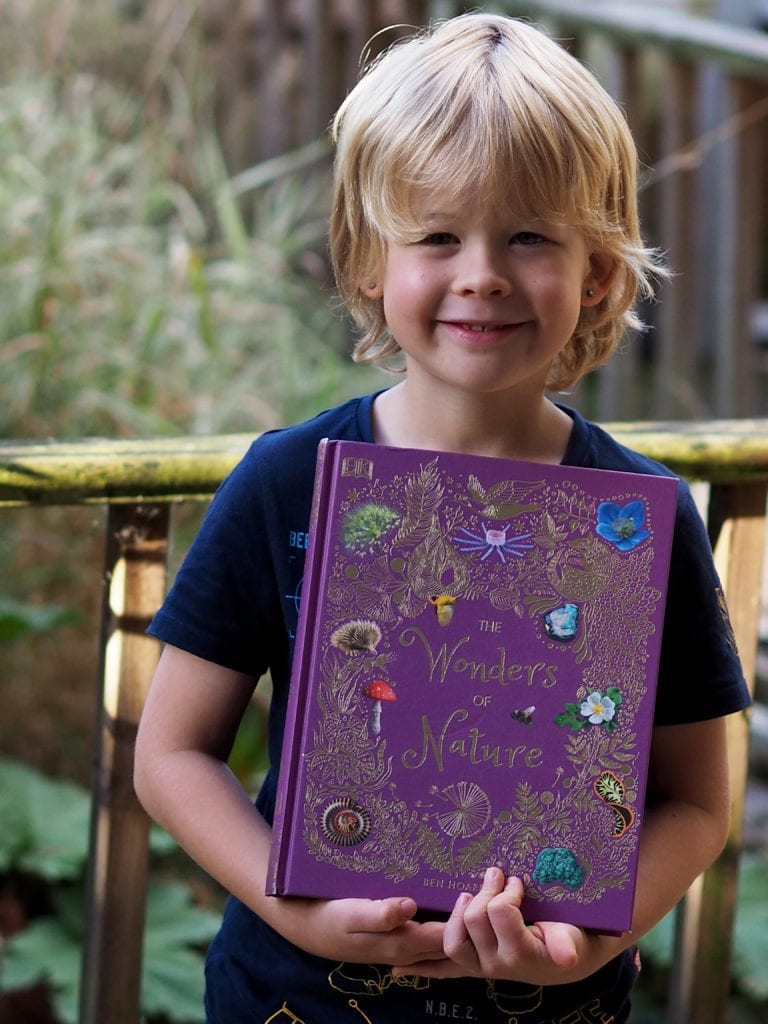 The Wonders of Nature by Ben Hoare
224 pages
Children's Non Fiction
DK Children's Books
Age range: 7-9 years
I love beautiful books like this, I think they make such wonderful keepsakes for children, as well as great gifts for birthdays and Christmas. The Wonders of Nature is most definitely a beautiful book, and the look and feel of the book has been considered just as deeply as the written content inside it.
The book combines photographs and illustrations with different fonts so that each pages really looks like a piece of artwork. The gold edged pages only add to the luxurious feel of this visually stunning book.
The book is all about the living things as well as the minerals that make up the natural world that we live in. It is broken into 4 different sections: Rocks and Minerals, Microscopic Life, Plants and Animals. With each item having a page to itself, a little showcase if you will.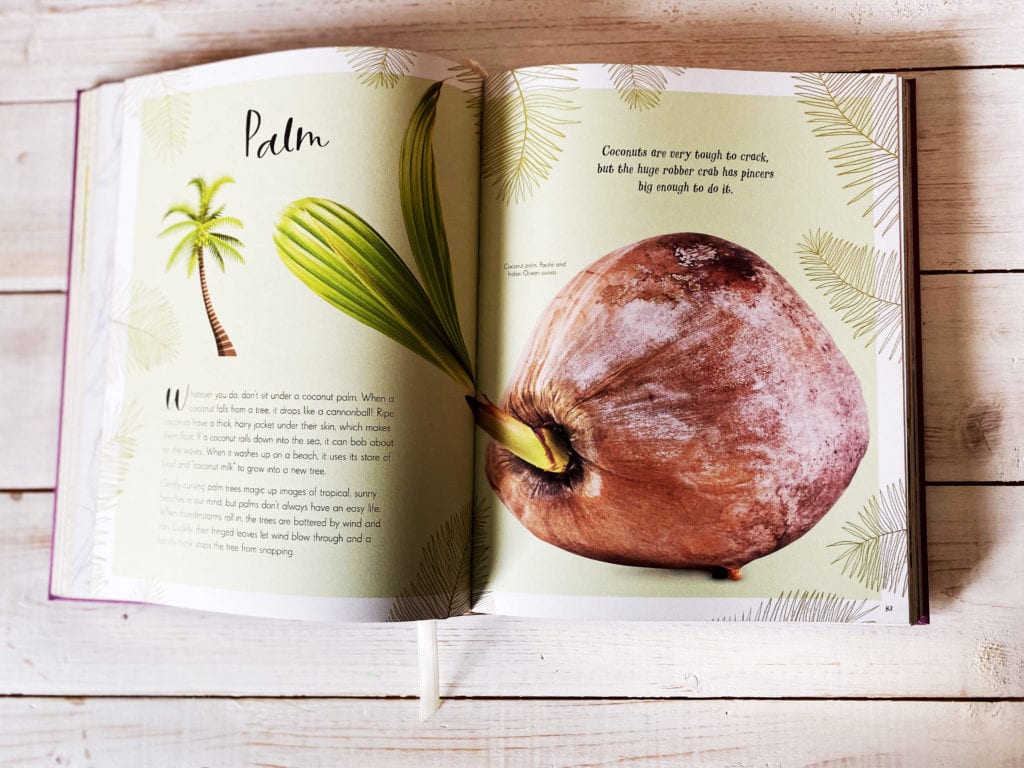 While factual, some of the pages almost have a story style to it, that adds to to the interest and engagement. For example:
"What did vegetarian dinosaurs have for breakfast, lunch and dinner? Ferns! Most of the plants we see today did not yet exist, so ferns were often on the prehistoric menu."
By writing the text like this, suddenly ferns are exciting and interesting rather than just a boring plant with green leaves. It brings the facts to life and makes it relatable to children. The book is packed full of interesting facts like this, to which I found myself thinking ooh I didn't know that.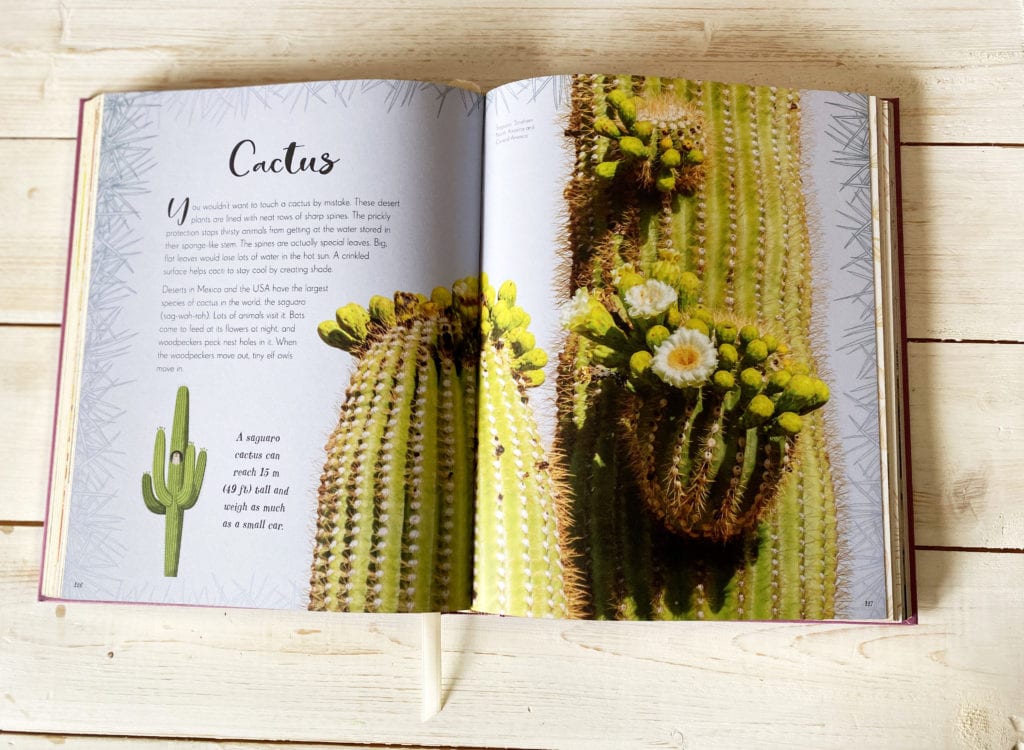 As always, the best book test is to give it to Logan to have a read on his own and see if it sits down and absorbs it, or gets bored and moves onto something else. I'm pleased to sat he sat on the sofa with it for at least an hour and didn't move.
Verdict: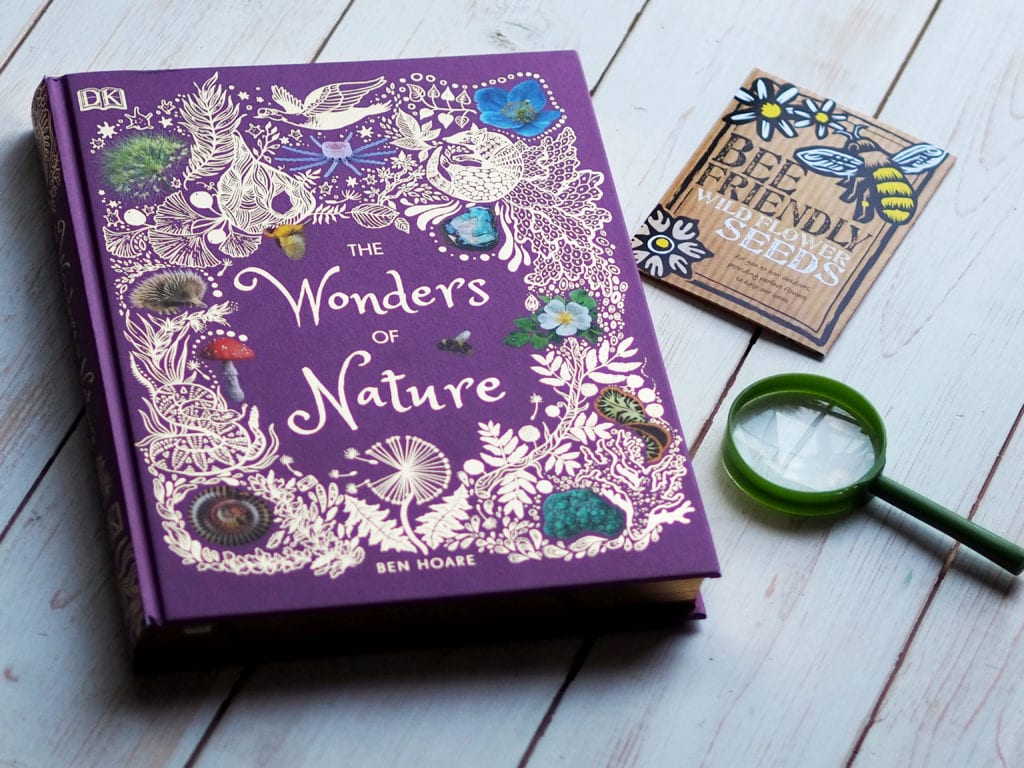 A truly gorgeous book that is completely beautiful and full of fantastic facts written in a relatable and interesting way for children.
Rating: 5/5
Buy the book on Amazon. (affiliate link)