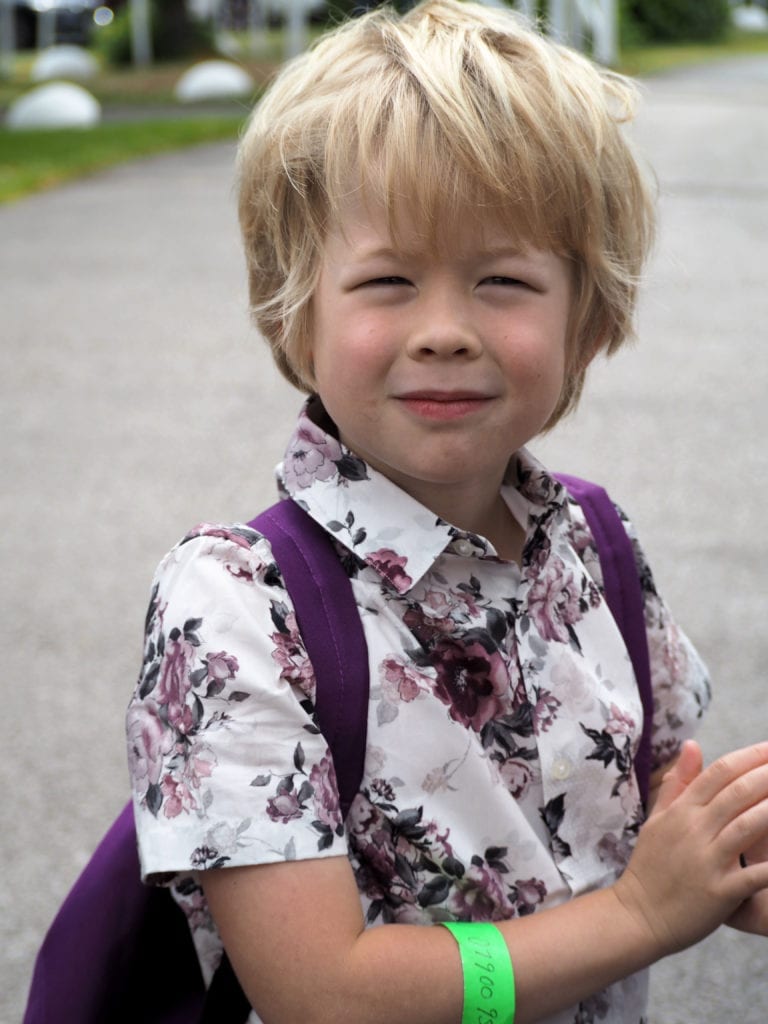 Parenting. I sometimes think it can be defined by milestones. That first pregnancy test, the first scan, the first time you have to wear maternity clothes. They're all firsts.
When you're pregnant, your focus is on getting to the end. When you have a newborn baby, your focus is on surviving because no-one told you it would be like living through a zombie apocalypse.
Then the first little milestones, they're amazing aren't they? Those first steps, the first time your little one sleeps through the night and you just want to have party.
The first day they start school, you kind of want to ball your eyes out, but you're super proud of them in that smart uniform too.
Then there are the milestones that take you by surprise or you weren't expecting at all. Like the last time you carry your child up the stairs. I can't even remember it for Logan and I know he would be too heavy for me to carry now. Aria used to call Wogan all the time, it used to make me smile. But now, I can't remember the last time she said it just transitioned to Logan without me realising it.
This week, Logan surprised me by asking me to not kiss and hug him in public anymore, particularly at the school gates. And just like that, we were at another milestone. I suspected at some point it might come, he's now in juniors after all, but it was a milestone that took me a little by surprise as in general he's quite an affection child. And it's one that made me feel a little sad. It's another part of letting my child go and he takes another micro step towards adulthood.
I must respect his boundary. If I as his Mum don't, how will he know that boundaries are important? That he should respect those that belong to other people and that his are important. So I will listen and respect his choice. But my goodness, there are days when I just want to freeze time.
Over the last couple of days he and his Dad have worked on this special type of handshake instead, which I as yet haven't been quite able to manage. But I will get there. But on Friday he forgot himself and leaned in for a half hug… so maybe there's hope yet. He at least has promised me lots of hugs at home instead.