*AD – unpaid post for charity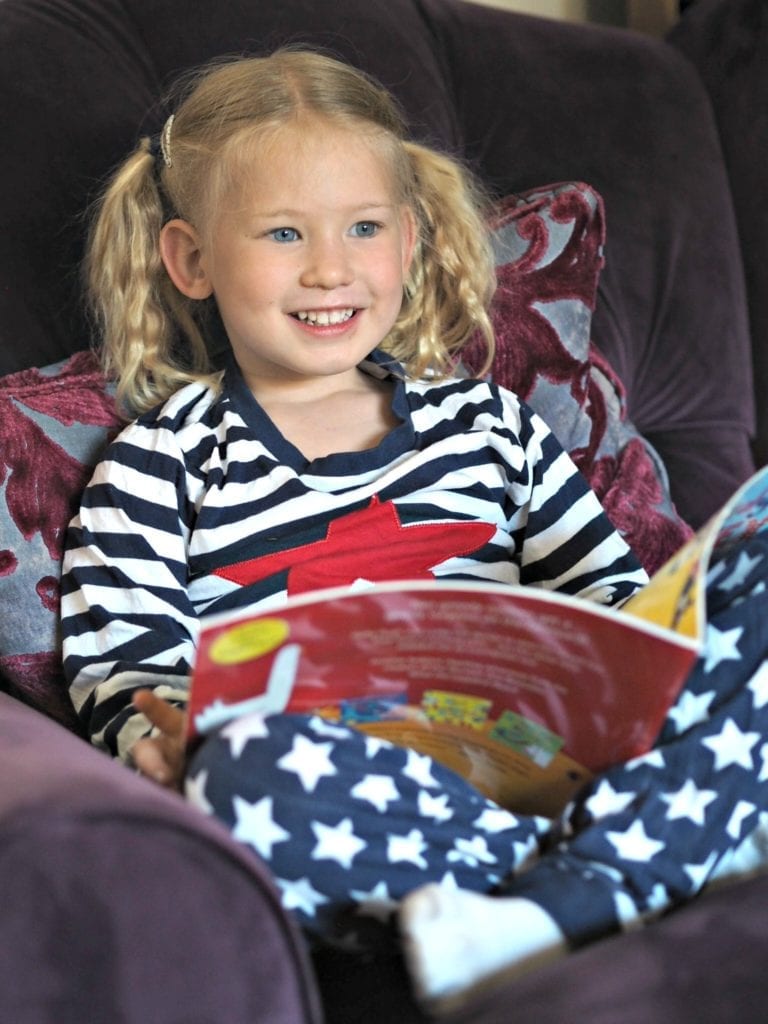 I've written before about how passionate I am about reading with my children everyday. Why I think story time is one of the best times of the day. I have also written for BritMums sharing how sad I think it is that only half of pre-schoolers are read to everyday. So I was interested to read a new report from the Book Trust that 65% of parents now give children tech at bedtime such as smartphones, Youtube, tablets or TV at bedtime and a quarter use home assistant to tell bedtime stories.
I get it, modern parenting is so different to how it was 20 or even 10 years ago. In most families now, both parents work and the juggle of childcare and work demands is massive. I am lucky to work from home, but for families where both parents work full time and commute, to be honest I take my hat off to you as I don't know how you do it. It feels like the to-do list is never-ending as it is.
Research has shown that reading with your child at home is one of the most beneficial things that you can do for their development and education. Reading with children makes them happier, healthier, more empathetic and creative. So even if you can't manage it every day, just ditching the tech for half of the week and sitting and reading with your child will really help them.
Join in with the Book Trust's Pyjamarama on 7th June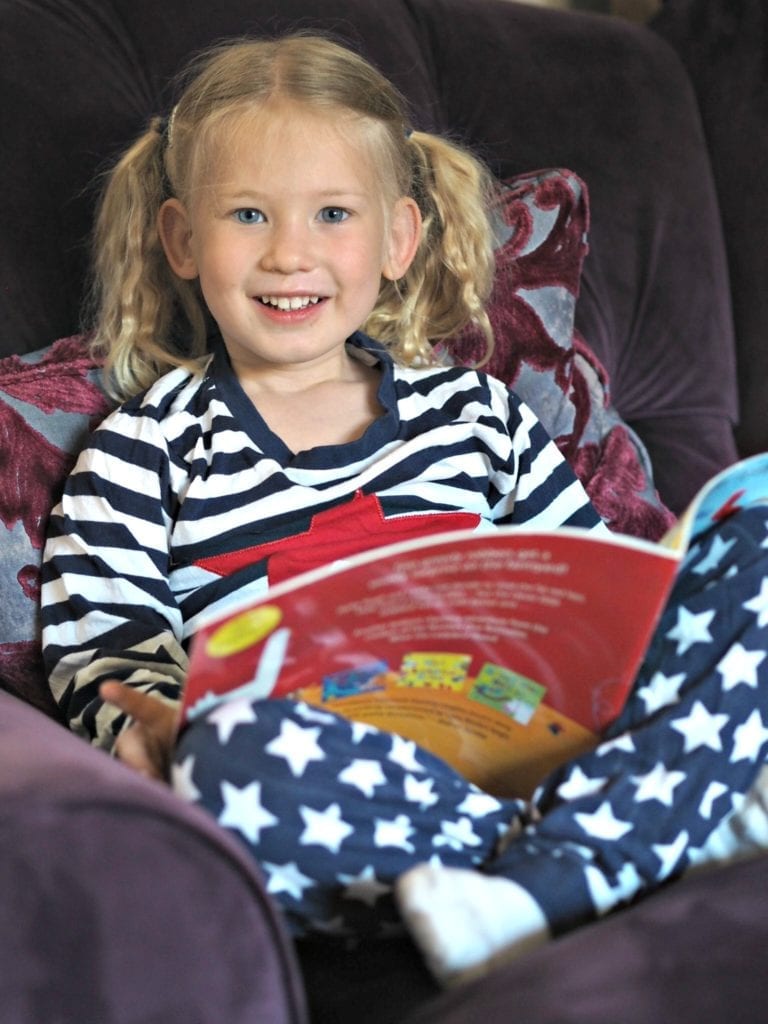 If you're looking for ways to support reading within your family life, then why not join in the Book Trust's Pyjamamara on the 7th June? On the 7th June they are challenged everyone to wear their pyjamas for a whole day, and to use this time to celebrate the bedtime story. You can register your child's school, class or nursery or even your office and receive a fundraising pack. Then get everyone to come in dressed in their pyjamas and donate £1.
All monies raised will go towards funding BookTrust's work in supporting more families. For just £25, BookTrust could provide 15 pre-school children living in women's refuge centres with their own book pack.
Giveaway
Getting into the spirit of sharing books and the love of books, I have a giveaway for you. One winner can win Ben and Holly 5 Figure Pack & Fairy Tale Sticker Activity Book. Enter your details below to be in with a chance of winning. Good luck!
a Rafflecopter giveaway
*Terms and conditions: Entries are open to UK and Ireland residents. The competition closes on the the 7th June 2019. Winners will be announced on social media and contacted via email. If the winner does not respond to the email in two weeks, a new winner will be randomly chosen.