*AD – We were gifted tickets to Carter's Fair in exchange for an honest review*
Last weekend we were invited to attend Carter's Steam Fair when it was visiting Pinkney's Green in Maidenhead. After a week of rain, we were really lucky to arrive on a glorious sunny day, perfect for the fair.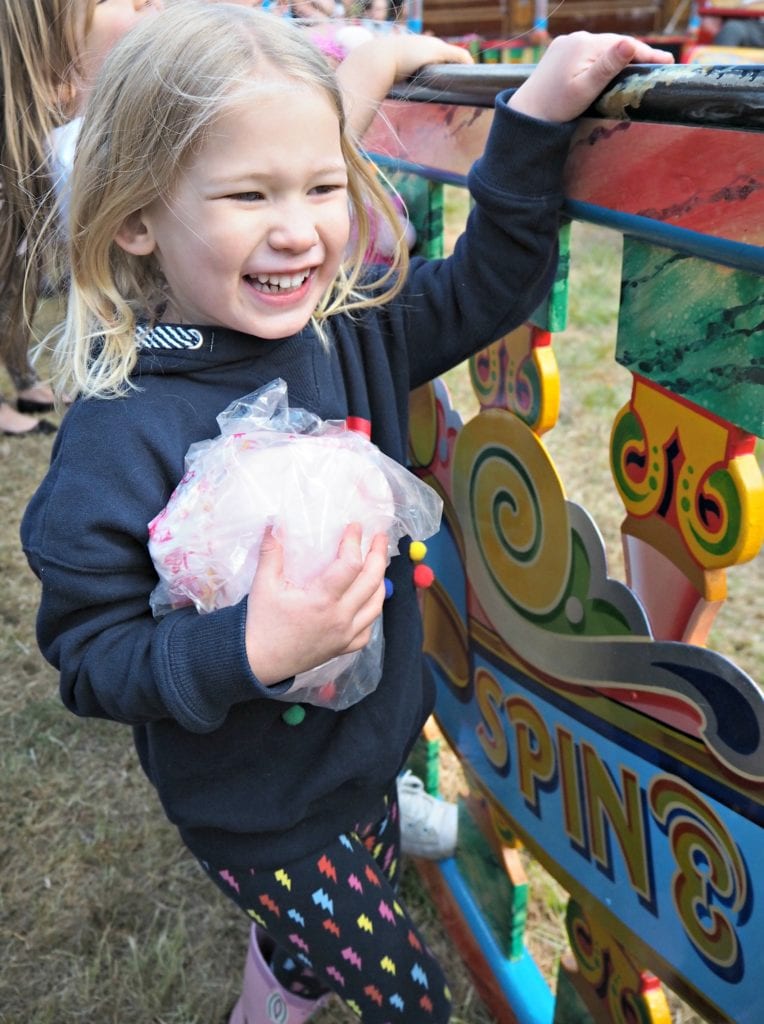 The history behind Carter's Steam Fair is actually really fascinating. The rides are all vintage and beautifully maintained. For the past 40 years, the Carter family have been rescuing heritage fairground rides and restoring them in their Maidenhead yard. Then, throughout the summer they take them on tour throughout the South East. It is thought to be the largest travelling vintage fair in the world. Some of the rides date right back to 1890 which is absolutely amazing; the fair has also been featured on TV shows such as Call the Midwife and Paddington 2.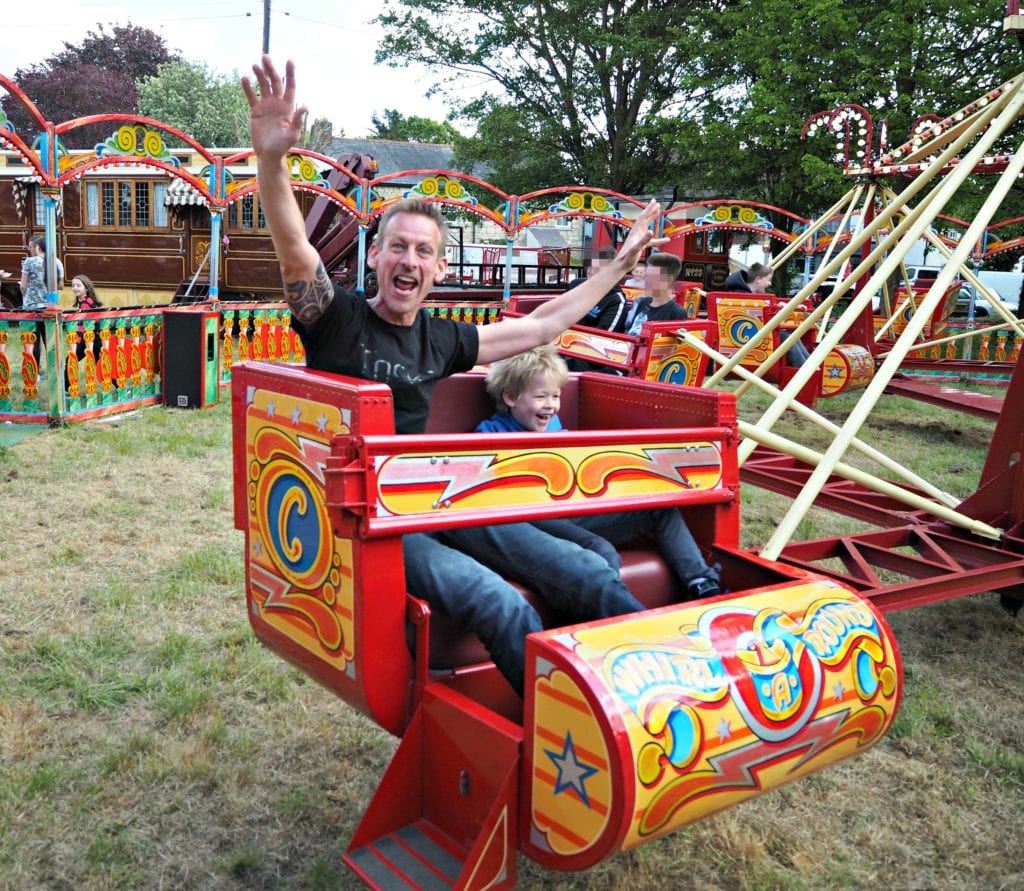 Also a rather cool fact about the carousel for you. A carousel is actually an American ride, the British version are called Gallopers. They go clockwise instead of anti-clockwise unlike the American version. They were made in a time when working men could not afford their own horse, and provided a flight of fancy and escape from the drudgery of work. They were also the fastest people would have ever travelled at the time in 1895 when they were made.
There was such a fun and vibrant atmosphere when we arrived at the fair. I loved the vintage music and the general buzz about the place. What was fantastic is that unlike major theme parks you didn't really have to queue for a ride. There was food and refreshments available from burgers and hot dogs to the fair ground essential – candy floss.
There were rides available for every age group. Small boats and gentle rides for the little ones, to fast whirlers and dodgems for the adults and older children. Some rides did have height restrictions or required children to be accompanied by an adult.
You paid for rides with tokens. With rides costing 4-6 tokens per person, per ride, depending on the ride. The most cost effective way to buy tokens is to purchase them online in advance where you buy them at a discount. You are of course able to purchase them on the day too.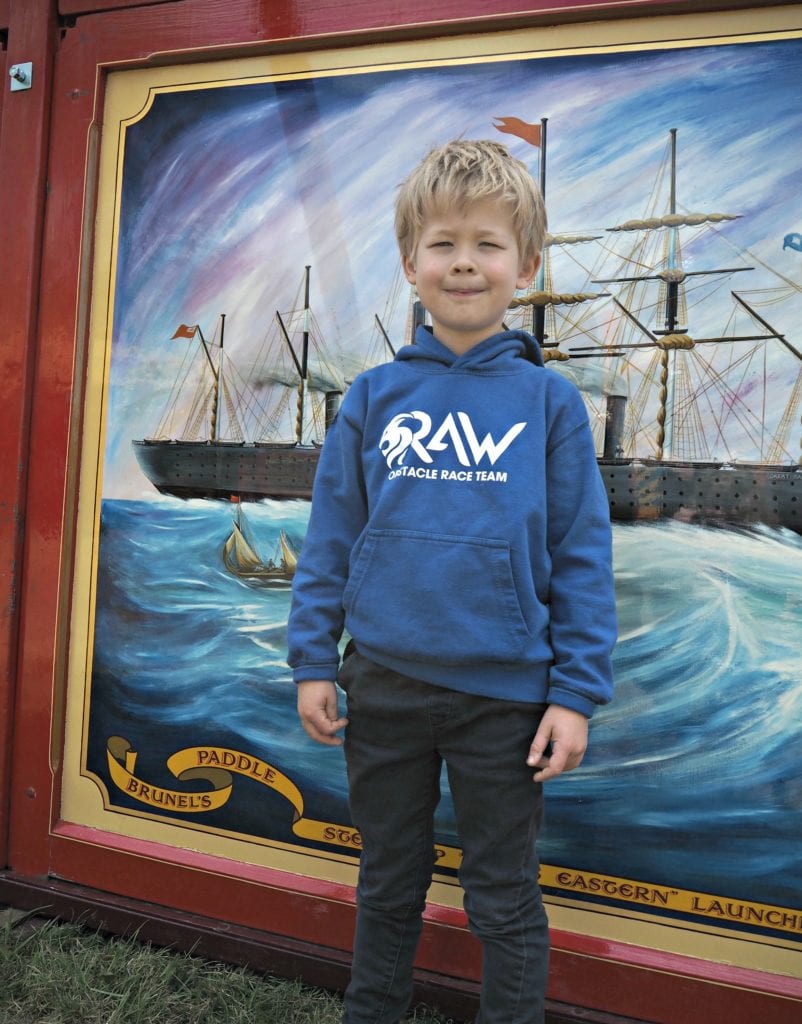 Having not really gone to fun fairs as a child myself, I wasn't really sure what to expect, but we had such a lovely time. The old rides and steam engines were fascinating and the team at Carter's were all too happy to explain how things worked to my inquisitive son. They were all really helpful and hands on on the rides too. Helping people that got stuck on the dodgems and just all together enthusiastic and helpful.
We finished the day on the hook a duck and both children were delighted to be able to take a toy home. Logan a samurai sword and Aria a unicorn teddy. We've never been to Carter's Steam Fair before, but I can honestly say we had a wonderful family day out and we will be back again next year! If you have a vision of just how a day out at the fair should be then Carter's Fair delivers it perfectly.