*Please note this feature contains affiliate links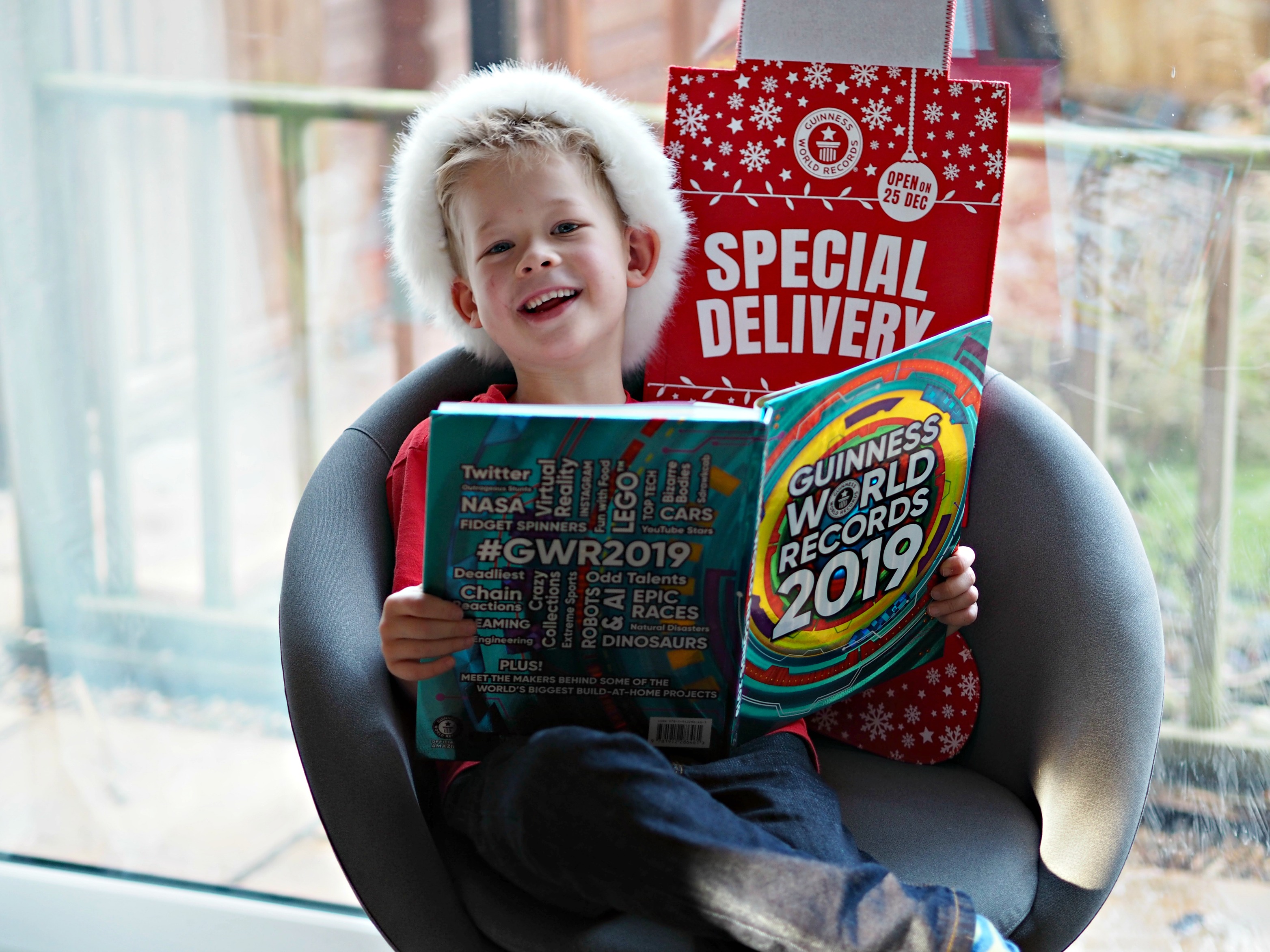 Guinness Book of Records 2019
256 Pages
Educational / Non Fiction
Guinness Book of Records Limited
Age range: School age +
A TV programme that I remember distinctly from my childhood was record breakers with Roy Castle and Cheryl Baker. Which was of course based on the infamous book the Guinness Book of Records. It's a book that I have thought my fact loving son would enjoy for a while, so there was much excitement when he got this special delivery at the end of last week.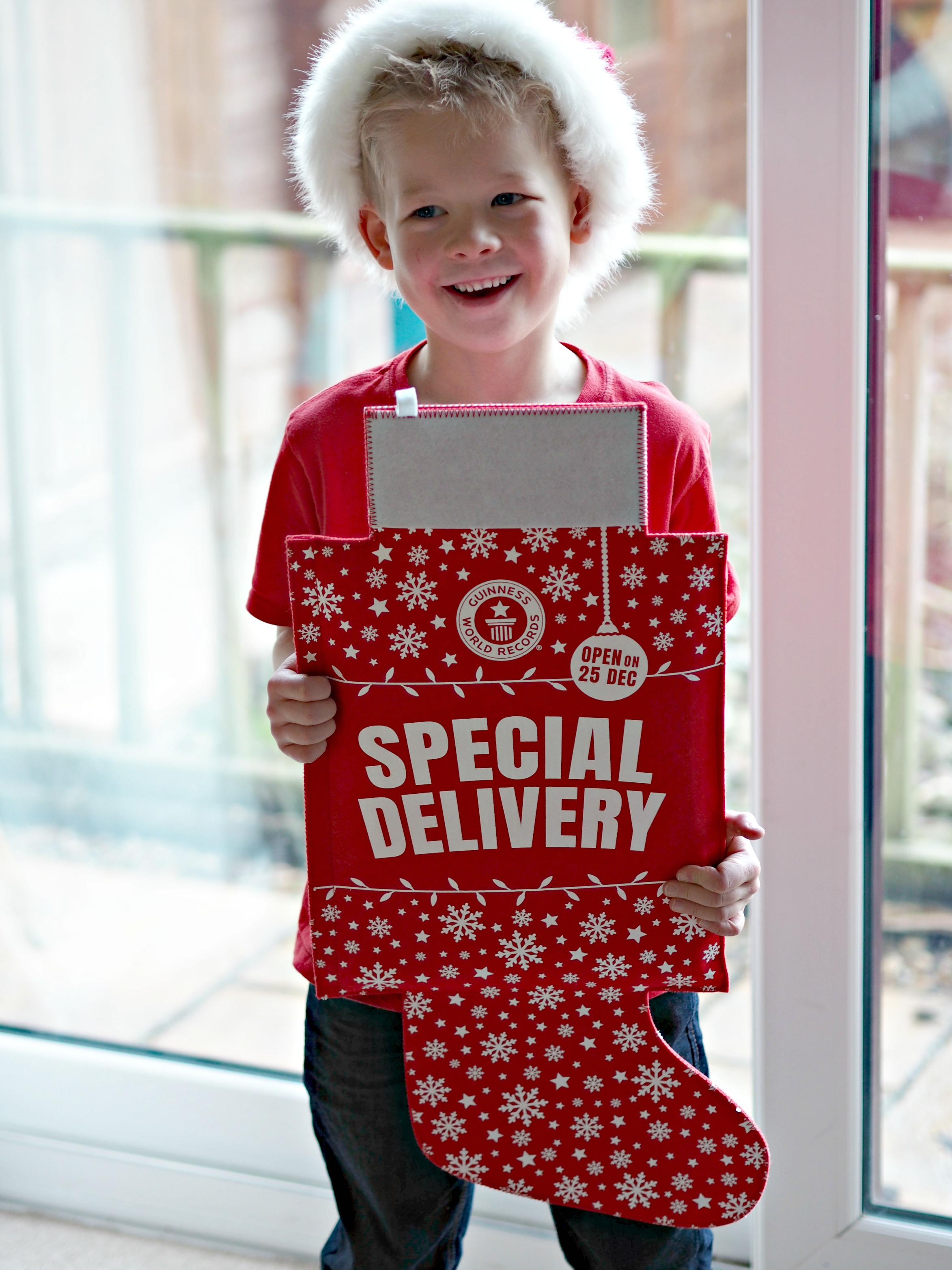 The Guinness Book of Records, for anyone who hasn't encountered it before, is a book compiling world records and feats of people, well, around the world. From the fascinating and clever, to the downright crazy.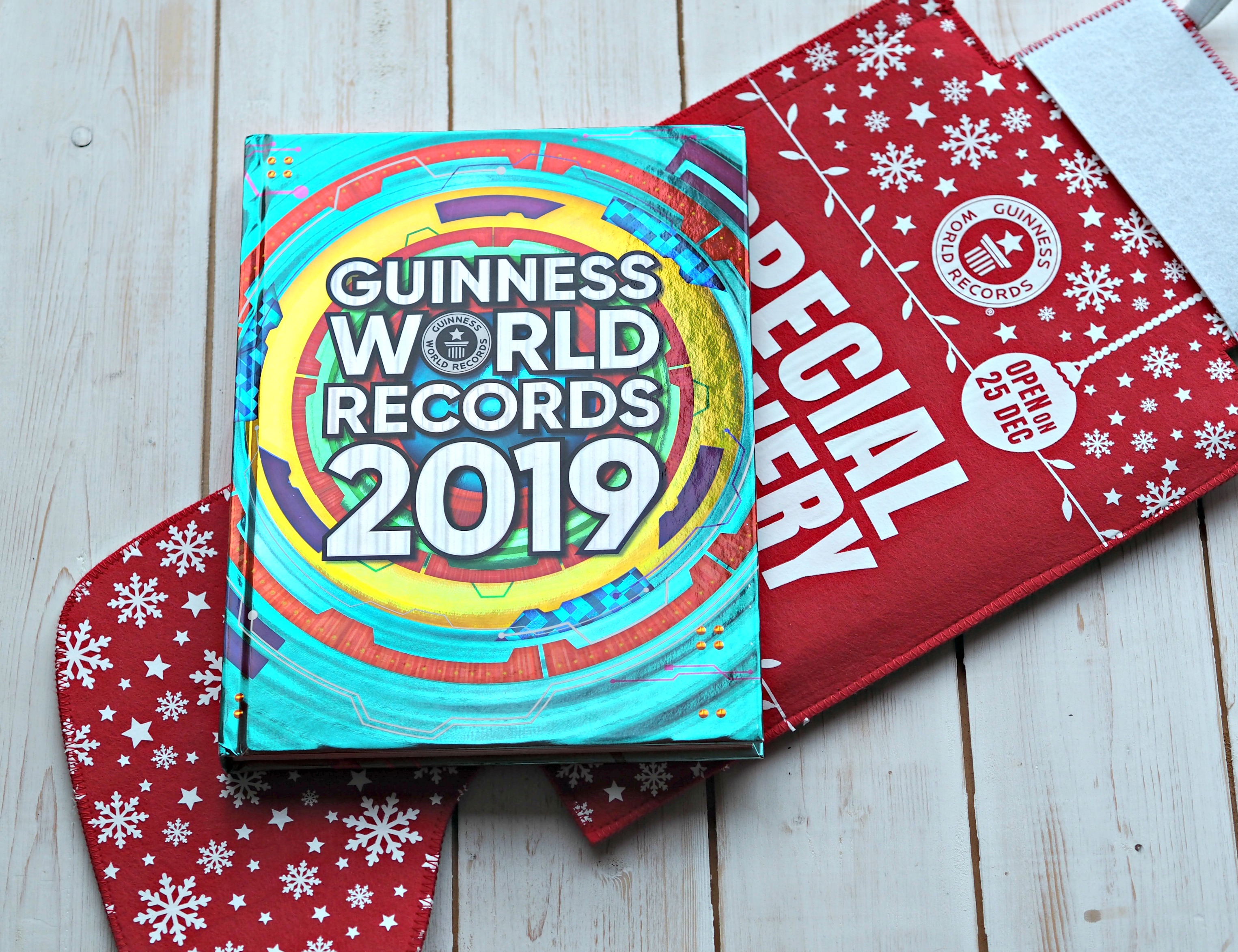 Our edition arrived in this really fun book shaped stocking, which if you are a very last minute shopper and are still shopping today would make a fun Christmas present.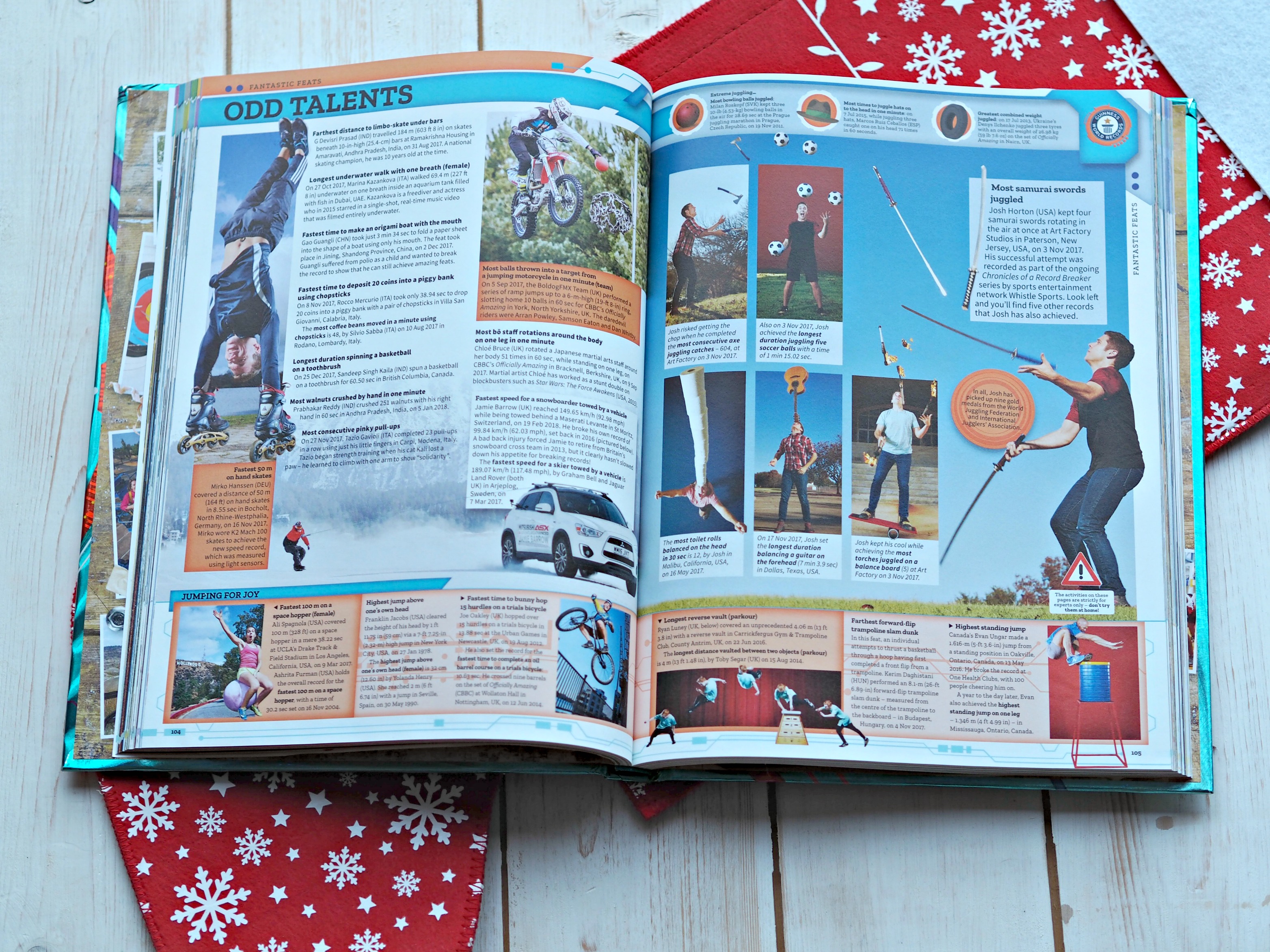 The book is packed full of photographs and fun facts – for example did you know that the person who has the most Lego in the world owns over 1.2 million pieces? The most juggled Samurai swords is 4 and the most toilet rolls balanced on a person's head is 12? Some of the things will make you stop and think, but, why, however I think that is part of the fasciation of the book.
On a more serious level, the facts about the world are really interesting. From the largest pink lake (I want to visit it now!) to sadly the most contaminated lake – Lake Karachay in Russia used to dump nuclear waste for reference.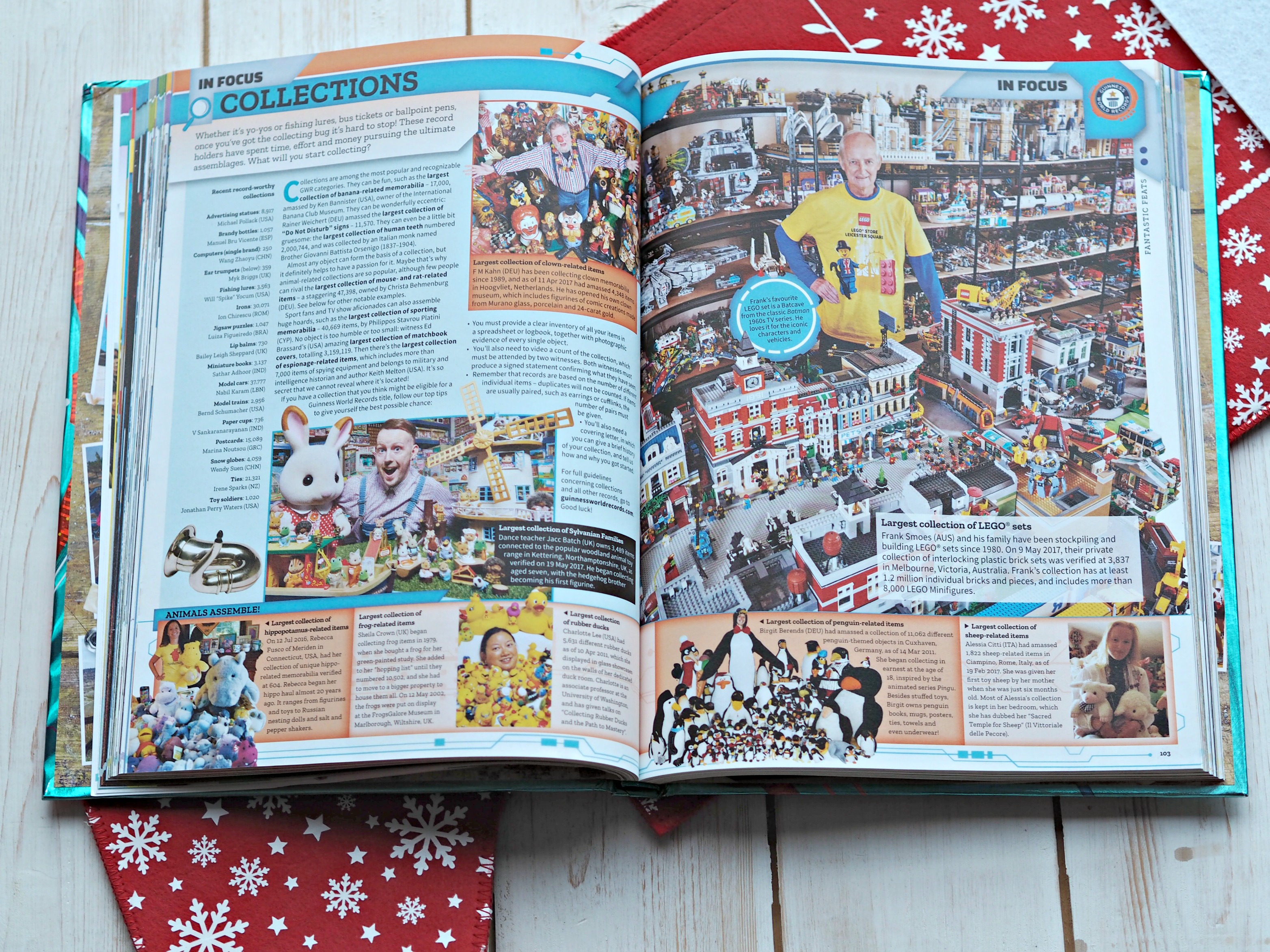 The book nicely combines interesting facts about the world, as well as fun things you wouldn't have even thought about. There is a whole page on toothpick sculptures for example.
My son, who loves to read and also loves to accumulate facts is really enjoying reading it. He once spent a couple of weeks finding out a fact of the day in order to share it with his teacher daily. So the Guinness Book of Records is a perfect book for him.
Verdict:
An infamous book packed full of weird, wonderful and interesting facts and feats. A great book for children and adults alike.
Rating: 5/5
Buy the book on Amazon. 
*Disclosure: We were sent this book for the purpose of this review, however, all opinions are my own.