Welcome to a weekly feature on my blog – Ben's Zone. Written by husband… Ben. A foodie, coffee obsessed, ex-smoking, ex-drinking and Ridgeback loving Dad. Who is also seriously into his fitness.  You can find him on the blog (most) Sundays. Enjoy 🙂
---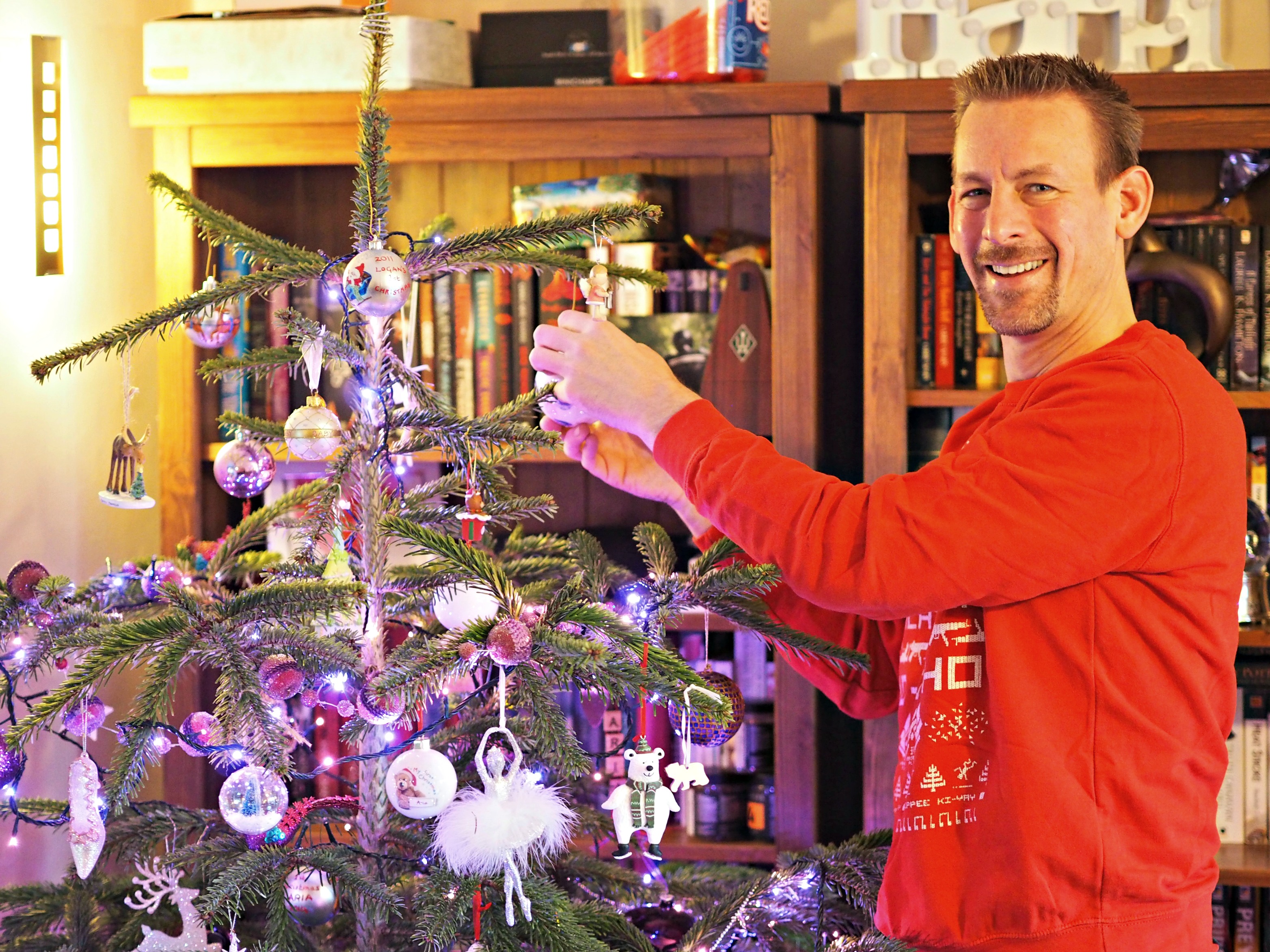 My Five Favourite Christmas Traditions
For the most part I eschew tradition, it's usually a thinly veiled excuse not to think too much about what you're doing, but Christmas is an exception to that. For me, part of what makes Christmas special is spending time revisiting things you do every year and enjoying the warmth that the nostalgia brings. In this article I thought I'd share my five favourite Christmas traditions.
1. Yearly Shopping Trip
Christmas starts for me with the yearly shopping trip my wife and I take to our nearest town. When we first were together the town was London and we really would try and get all our Christmas shopping done in one fell swoop. Those were stressful days, coming back on the tube festooned with bags. I do recall one particular trip where we sat in different carriages on the way home (possibly due to a small argument e'd had in the very last shop). These days things are a lot more easy going. We tend to do a lot of our shopping online and we go to Reading rather than London. The trip is really an excuse for my wife and I to get out, look at the pretty Christmas decorations and have a nice lunch out. Nonetheless, the trip marks the start of the Christmas period for me and I would not be without it.
2. Reading 'The Night Before Christmas' on Christmas Eve
For as long as I remember, since I was a tiny kid, it's been our tradition to read 'The Night Before Christmas' as a bedtime story on Christmas Eve. The book is a rhythmic poem telling the story of two children catching a glimpse of a tiny Santa and his reindeer one night. People can say what they like about Christmas and commercialism but the reading of this poem puts me right back to my younger self as a boy caught up in what is (for me) the most magical time of the year. Reading the poem to my children and seeing the wonder on their faces is one of my very favourite parts of Christmas.
3. Opening Stockings in Bed
Though we do have 'normal' presents, it's long been our tradition to get a stocking of small presents to open first thing in the morning. It keeps the kids quiet until after breakfast and, moreover we all sit on our bed to open our presents. There's nothing better to remind me of how fortunate I am at Christmas than being surrounded by my children as they experience the joy of being a kid at Christmas. Admittedly, I've already been downstairs to put the turkey on, but there's nothing to say you can't get back into bed. This year is extra special as there'll be five of us rather than four, though I would imagine one of us will be shouting for his morning feed.
4. A Cheese Plate in the Evening on Christmas day
I do love cheese but cheese does not love me so I tend to limit my intake. For the most part this means I'll have a little bit of cheddar perhaps grated on dinner but Christmas is different. After a morning cooking I'm usually too tired to each much Christmas dinner but by the evening my appetite has picked up. I make a point of allowing myself a little cheese board as a treat. There will be cheddar of course, not low fat though, lovely Cornish cheddar with big salt crystals, plus a nice Comté, some gruyere and something blue, perhaps a stilton, maybe a stinking bishop. It's not something I'd have every day, or even every week but for a nibble while I watch the family chat and play, there's nothing finer.
5. A Run with Florence on Boxing Day Morning
Normally Florence doesn't get walked on Christmas day. She's a pretty tolerant soul and is happy curled up in her bed but, when the pressure is off a bit, there's nothing finer than some fresh forest air to start the day. Normally we see relatives on Christmas day and Boxing day but I make a point of getting up early to get her out for a good few miles and blow the cobwebs out before the madness starts again.
So those are my 5 favourite Christmas traditions, what are yours?