*Advertisement Feature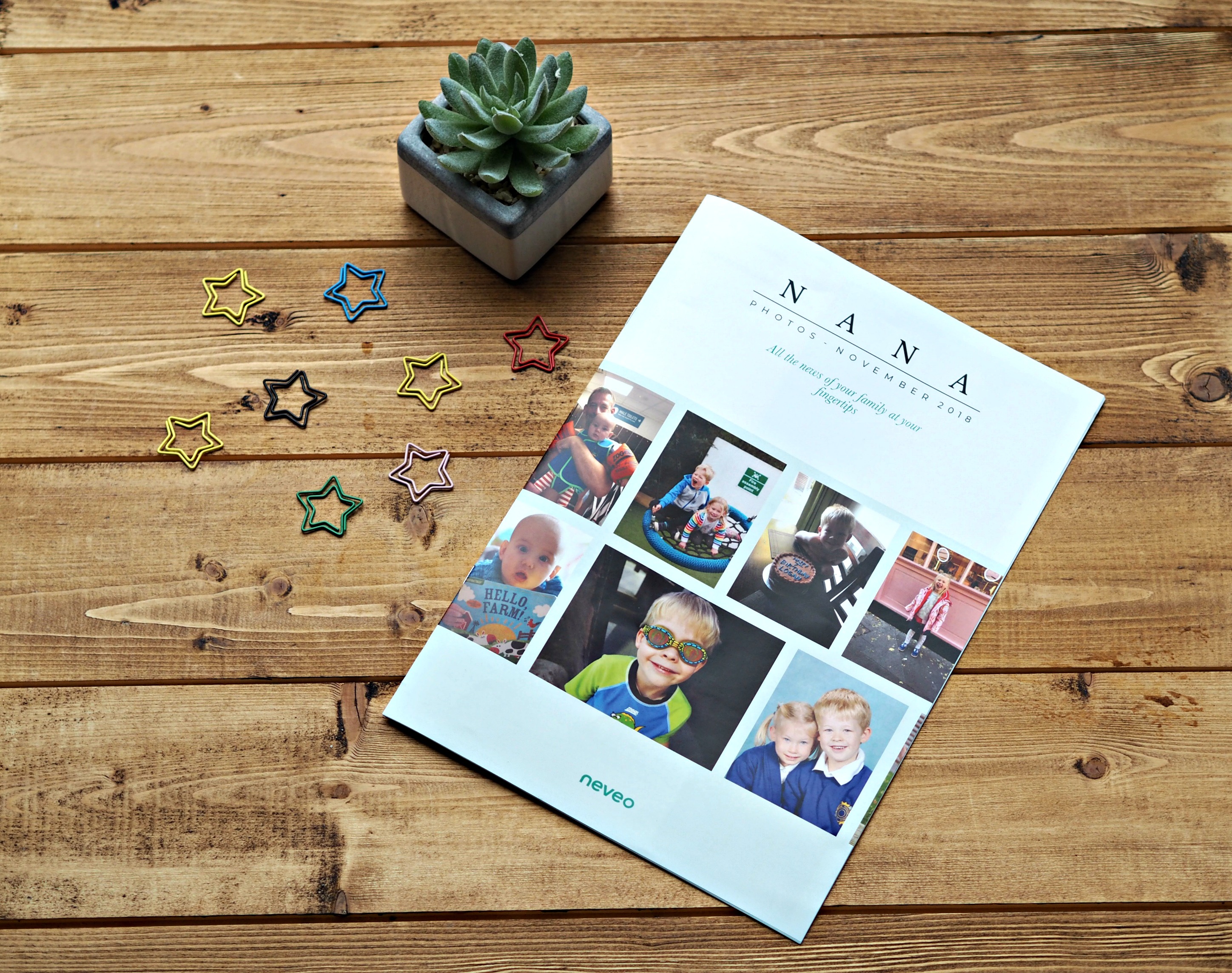 Keep in Touch with Grandparents with a Monthly Neveo Photo Journal
If, like with my family, both your parents and parents-in-law don't live close, it is easy for them to miss out on some of the smaller moments of daily life. The little things your children do, the class awards, the swimming badges, that pretty picture they've made at school, or the moment your baby has done something new and clever like sitting up for the first time. But these are all moments that we usually take quick photos of on our smartphone.
Neveo have created a really lovely product where you can send these photos and these small moments to grandparents every single month in the form of a printed journal.
How Does It Work?
To create your journal, all you need to do is download the Neveo app. Create the name of the recipIent you would like to receive your journal and start uploading photos. When you first upload photos they appear green like the image below. This means that you then need to go into the photo – select whose journal you would like it to be printed in, and then add a caption. You can upload up to 100 photos per month.
Here's an example of how you add a caption to each of your photos. There is actually much more space on the printed version for this than I thought, so my advice to you would be don't be afraid to write a decent paragraph to go with each photo. More than I did.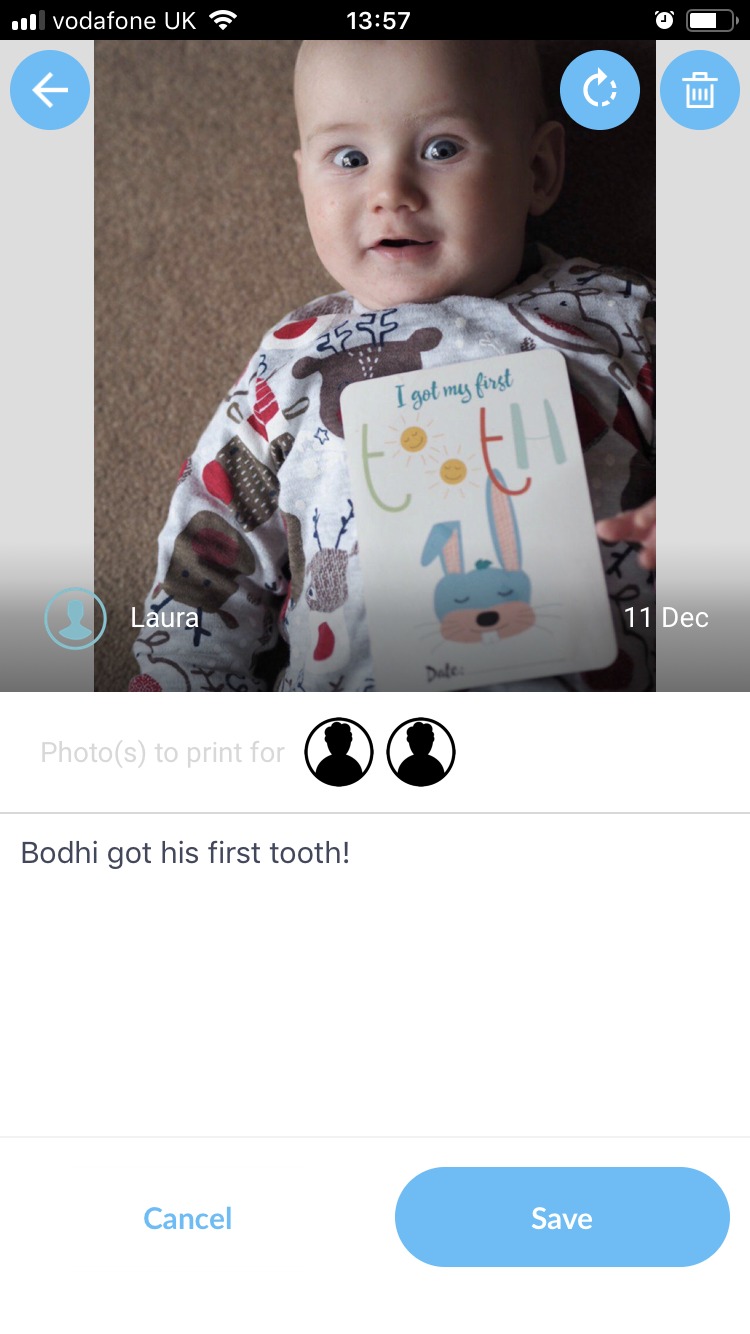 When your album is complete with a caption and a journal recipient chosen then the images will show like below meaning that they are ready to print.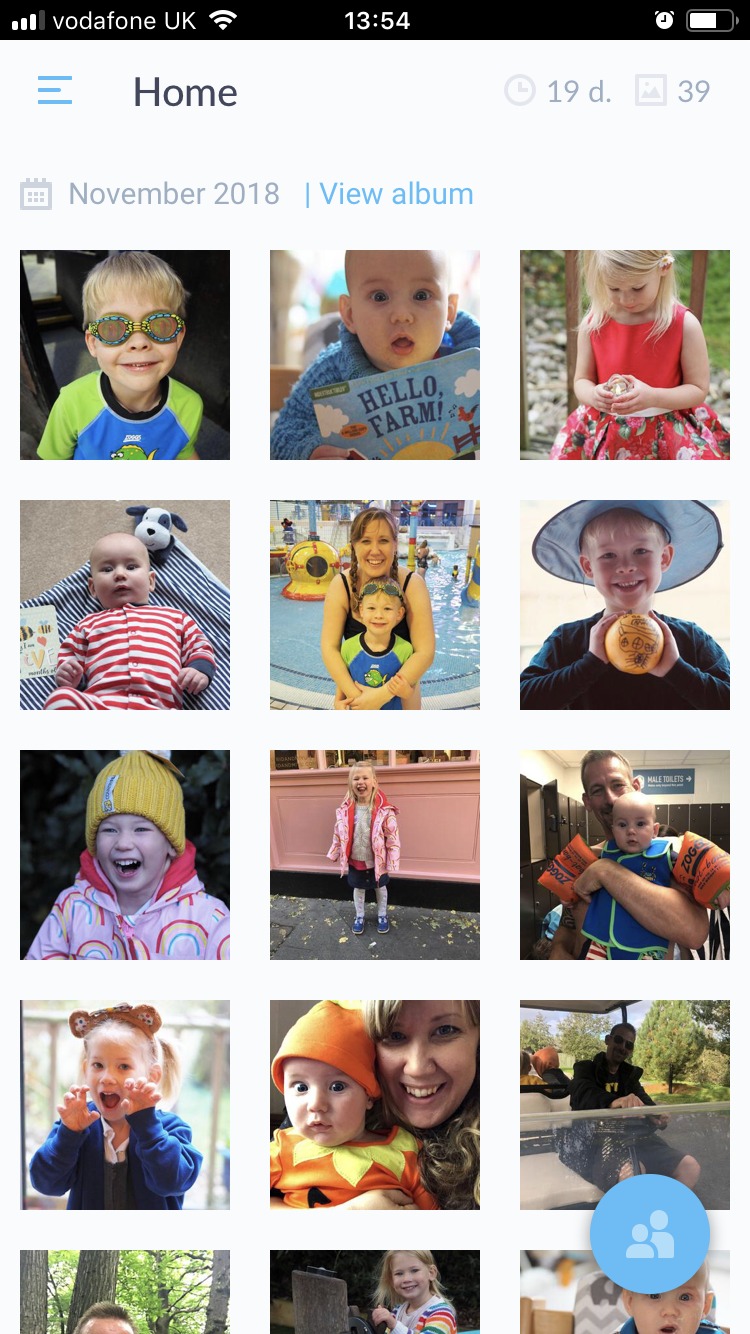 Neveo is a monthly service, so you need to make sure to upload the photos by the last day of the month in order for them to be included in that month's journal. As you can see on the screen grab above there is a countdown for when I need to do this by for December in the top right hand corner of the app. You also get a reminder just before the deadline too.
One of things that I really like about this is that you can invite multiple family members to participate. You can invite them to join and upload their photos and commentary to the journal. Which means you can create a really fab monthly journal with multiple family members which is a really nice touch.
At the end of the month, the journal is then printed and mailed out to the recipient. You are emailed at each stage of the process so that you know this is happening. It is printed on a lovely thick card in a newspaper / journal format.
I think this is such a lovely idea, particularly for older family members that are not on social media. My Grandma, the children's Great Grandma for example, would really love this. But even if grandparents are on social media, I think this is so much more personal and you can also share photos you perhaps do not want to put online, but are happy for grandparents to see.
Neveo is available to buy at £9.99 per month for 50 photos, or £14.99 per month for 100 photos. You can also cancel it anytime and they offer worldwide delivery. Plus, if you order today you can get your first journal for 99p – as it's currently on special offer.
Personally, I think it would make a fantastic Christmas present that many family members will cherish.