*Advertisement Feature
YelloDoor Baby First Aid Kit – Review and Giveaway
We've all been there haven't we? You're out and about and your child falls over or hurts themselves and you've got nothing but a few baby wipes and a spare nappy in your bag. In fact my son broke his wrist on a run with my husband in the woods and he just had to hold it until they got home and we could get him to hospital. Well, this is where YelloDoor's Baby First Aid Kit comes in very handy.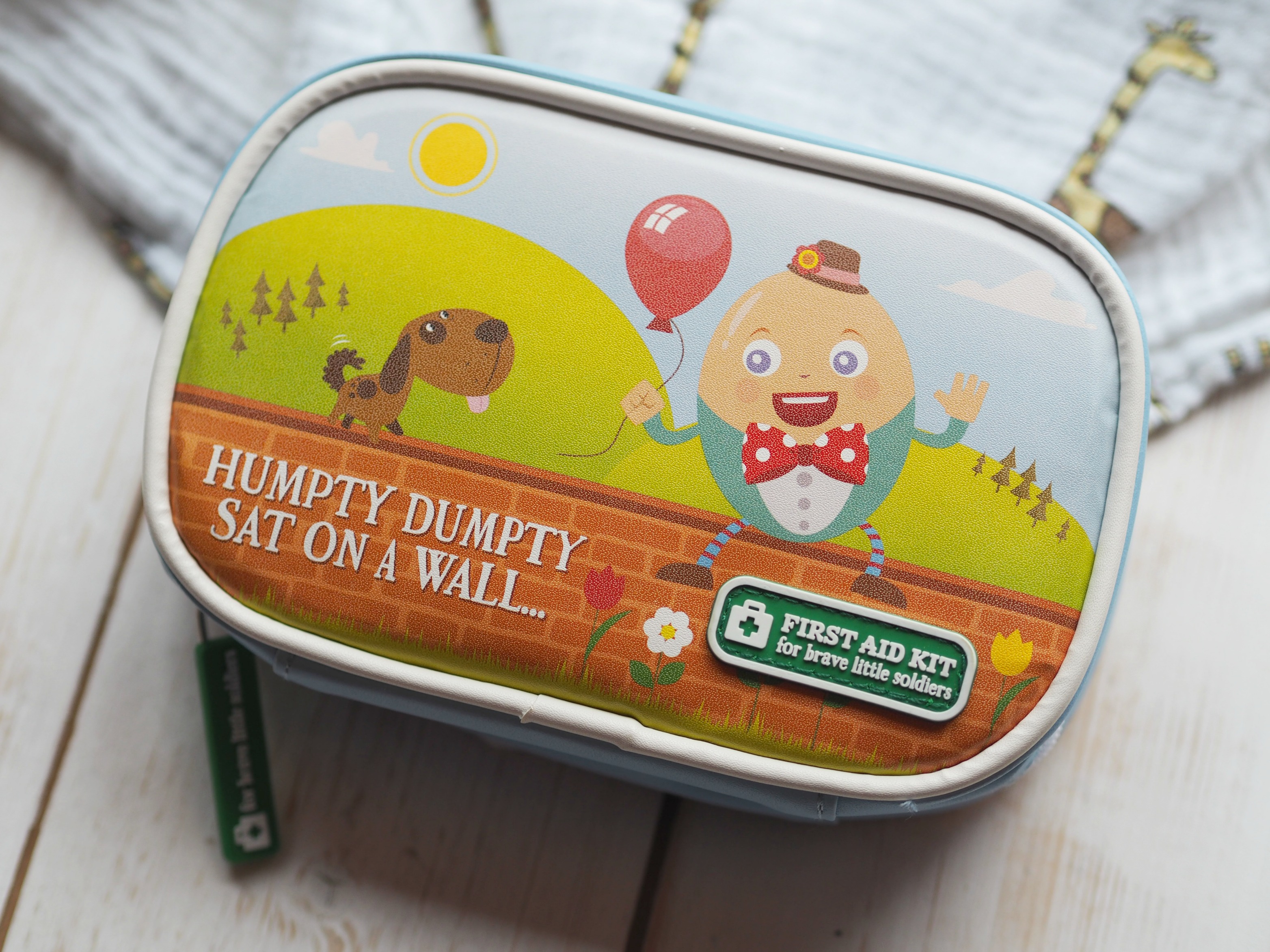 A small 68 piece first aid kit for children and babies that comes in a little pouch which is great for chucking in your change or handbag. Inside the kit is the following items:
2 x burnshield gel sachets
2 x non-adherent absorbent dressing pads
1 x conforming bandage
1 x first aid scissors
10 x unprinted plasters
6 x rust resistant safety pins
1 x metal tweezers
1 x adhesive tape, hypoallergenic
1 x eyewash/wound wash pod
4 x non-alcohol cleansing wipes
2 x 4cm x 3 cm plasters, hypoallergenic
2 x elbow/knee plasters 8 cm x 5 cm, hypoallergenic
16 x children's fun coloured printed plasters
18 x reward stickers
1 x Humpty Dumpty distracter finger puppet
First aid guidance leaflet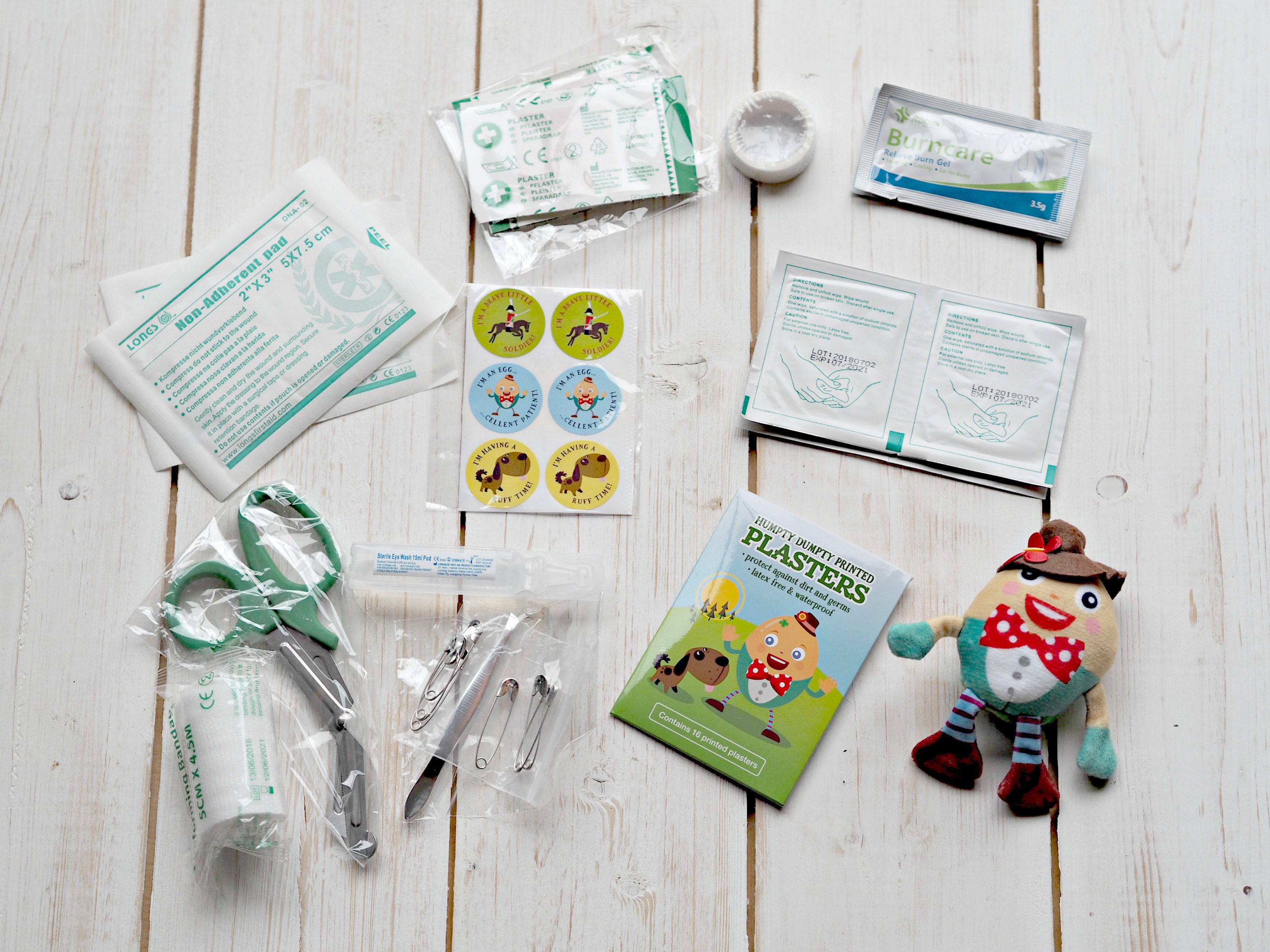 There are some really nice touches which I particularly like that have been included – the reward stickers – because we all know they help little children be brave, and the finger puppet which is excellent for distraction or comfort.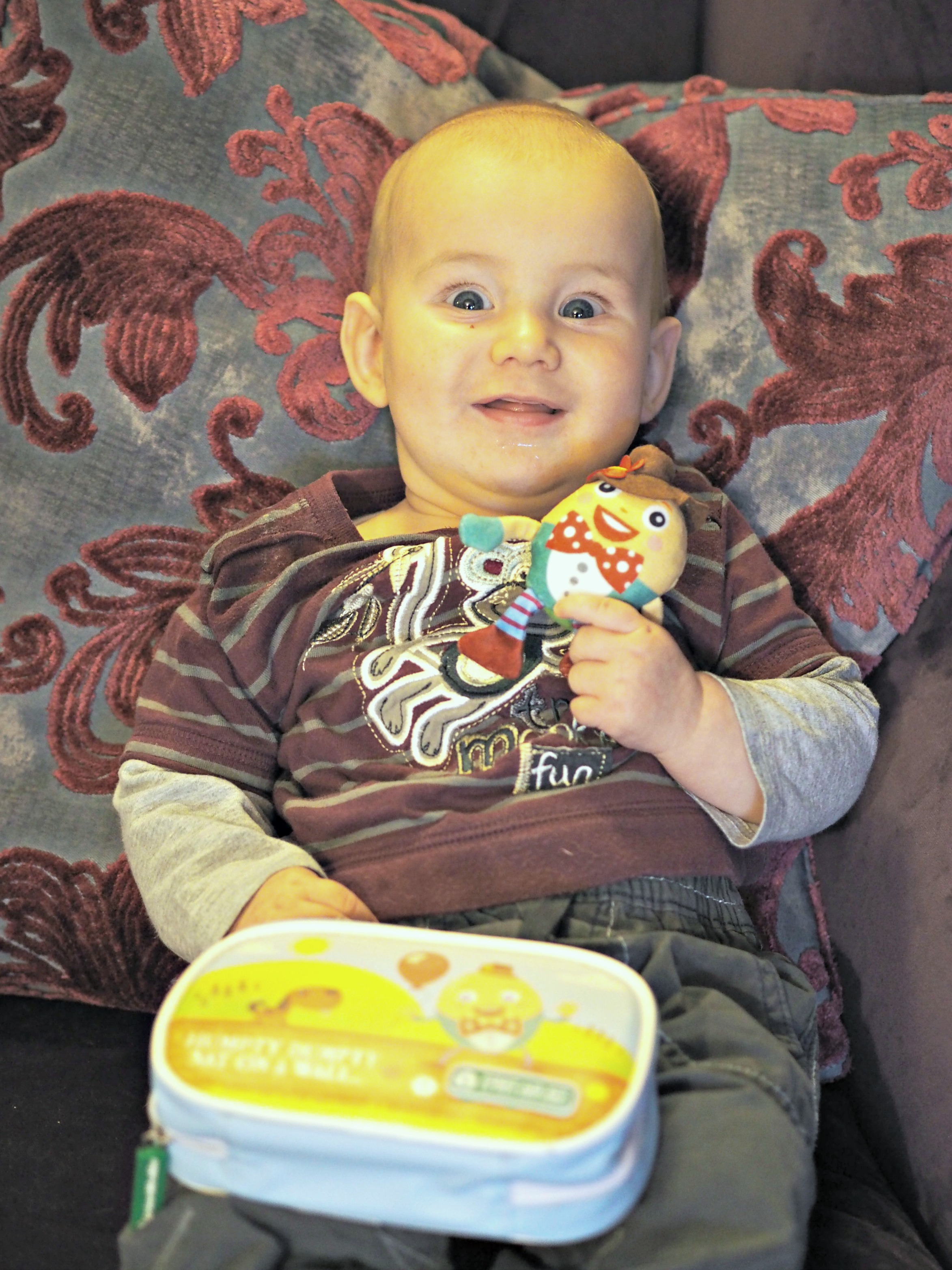 The pouch has everything you need for emergencies, including some things you wouldn't necessarily get in a standard first aid kit. I personally might be tempted to put in a couple of Calpol sachets and some teething granules myself. But there is space to do that.
It's such a great idea. You can keep on in your change bag, car or rucksack for days out. Hopefully you will never need it, but for those moment when you do it, you'll just be so very glad of it. It's also really a nice unusual gift idea for a new parent that they probably won't have thought of.
You can buy the Travel Baby First Aid Kit for £14.99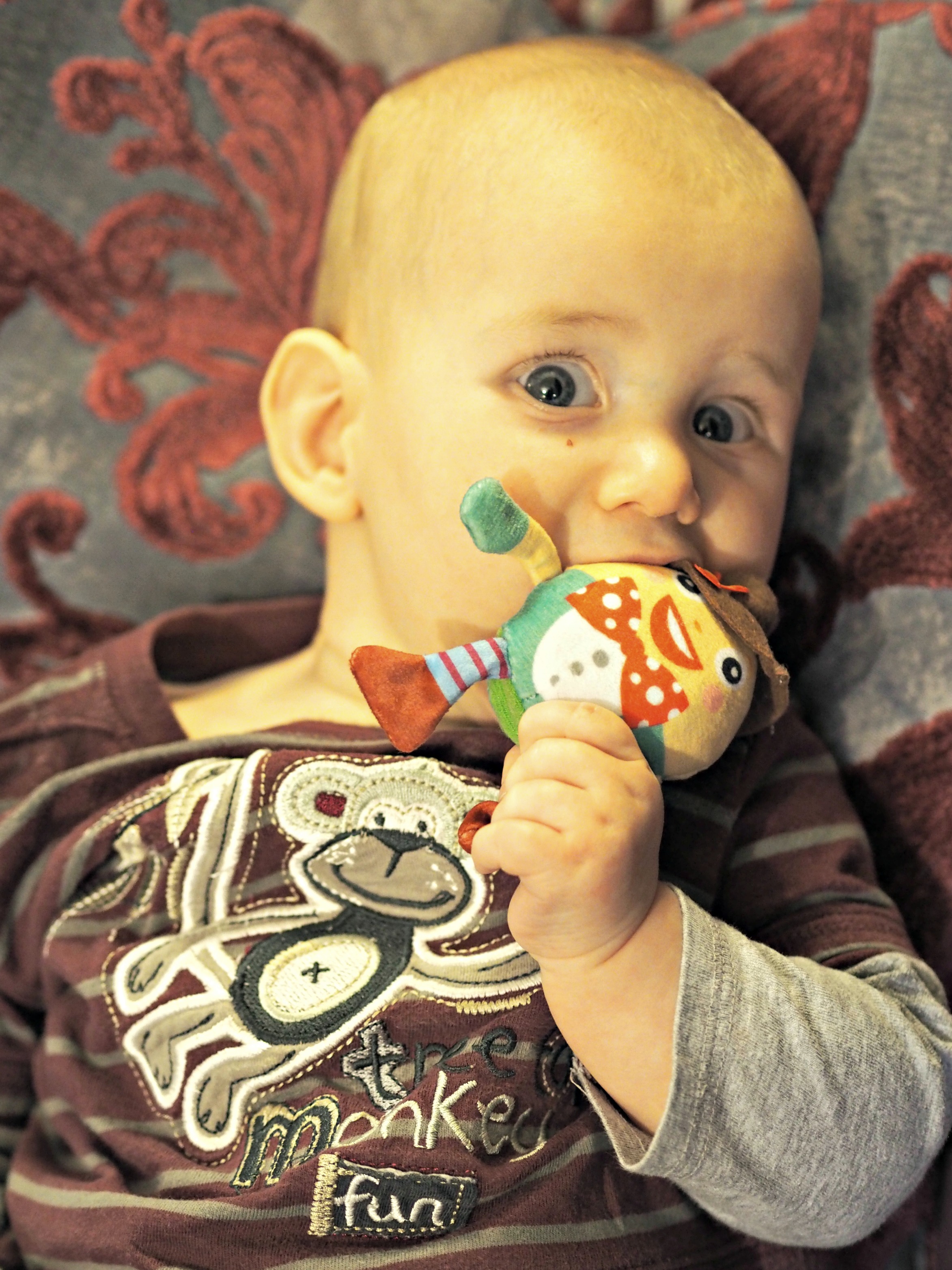 Giveaway
Want to get your hands on your very own first aid kit? Then why not enter my competition? I have three baby first aid kits to give away, simply enter using rafflecopter below.
*Terms and conditions: Entries are open to UK residents only. The competition closes on the the 31st December 2018. Winners will be announced on social media and contacted via email. If the winner does not respond to the email in two weeks, a new winner will be randomly chosen. Three winners will be randomly selected and each will win one first aid kit.