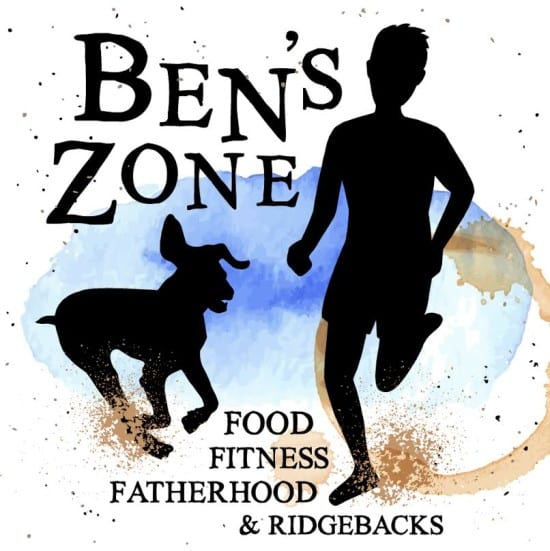 Welcome to a weekly feature on my blog – Ben's Zone. Written by husband… Ben. A foodie, coffee obsessed, ex-smoking, ex-drinking and Ridgeback loving Dad. Who is also seriously into his fitness.  You can find him on the blog (most) Sundays. Enjoy 🙂
---
My 5 Favourite Bonfire Night Recipes
I love fireworks and I love being out in the cold, wrapped up in a warm coat, watching them. I'm not so keen on the roots of the British tradition, but November seems like a much better time to do fireworks than in the summer. Apart from anything else, the shorter evenings mean the kids get to see them too without staying up too late. As is usual with me, whenever there's a celebration (or a day with a Y in) I'm thinking about the food that goes with it, so here's my 5 favourite bonfire night recipes.
1. Traditional British BBQ
I love all kinds of BBQ from saté sticks through to proper American low and slow but there's only one BBQ I want on bonfire night and that's British. So it means 2 things, hotdogs and burgers. No chicken as it's too cold for the traditional food poisoning. There's no art to this one, simply get good quality butchers sausages and burgers and serve them in baps and finger rolls. I avoid things like onion or cheese as I'll most likely be standing up to eat and they'll all fall out anyway. Cook on direct heat with charcoal, serve as they're ready with basic condiments and you're done. I could end the article here really but I'd get told off for slacking on my writing.
2. Chicken and sausage casserole
Another really simple one here. Get some nice sausages (6 – 8) and chop them into 1cm chunks, chipolatas will also do for this. Chop down some chicken breast (2-4) to the same size. In a cast iron casserole brown the meat in batches, reserving to a plate. Once the meat has browned, turn the heat down and return the meat to the pan. Tip in a can of baked beans, a can of chopped tomatoes and a squeeze of BBQ sauce. Cook with the lid on over a low heat or in a low oven, check seasoning after about 45 mins. Either prepare for when your guests arrive or reheat completely checking the chicken reaches the correct internal temp before serving (75C).
3. Parkin
This needs to be made in advance as you need to let the flavour develop.
Ingredients:
200g golden syrup
75g treacle
110g butter cubed
110g dark brown or muscovedo sugar
225g oats
110g self raising flour
2 tsp groung ginger
pinch of salt
1 large egg beaten
1 tablespoon milk
2 cups raisins
Recipe:
Put a large heavy bottomed pan on the scales and use the 'tare' facility to zero the scales, weigh in the syrup, it does not matter if you're not 100% accurate.
Put saucepan on low heat, add the butter and sugar, stir and do not allow to boil.
Pour oats, flour, ginger and raisins into a bowl, add the salt, mix well.
When the butter and sugar are melted into the syrup, pour it into the bowl with the dry ingredients and combine.
Allow to cool and then add the egg (you don't want it to cook the egg).
Add milk.
Put into a lined cake tin, I used a brownie tin, a loose based tin also works (around 20cm ish).
Bake at 140 C for 90 mins in the middle of the oven.
When baked, allow to cool completely before storing in an airtight tin for a week or two.
4. Super Lovely Baked Potatoes
Forget miserable cricket ball tasting things in tin foil, these things are where it is at. They also shorten your lifespan by a measurable amount given the amount of lovely (but evil) things you put in them.
Ingredients:
4 x massive baking potatoes
Tbsp butter
8 slices streaky bacon (none of that back bacon nonsense here)
200g cheese for melting (choose your poison but be sensible, gruyere – yes, feta – no, cheddar works fine)
Recipe:
Preheat oven to 200C, prick potatoes and rub with oil, bake on a tray for about 90 ish minutes.
When potatoes done, take them out, leave the oven on, and allow them to cool a bit.
Cut potatoes in half lengthways and WITHOUT BURNING YOURSELF scrape out the insides with a soup spoon. It does not matter if you don't get all the flesh out, that is better than puncturing the skin.
Using a ricer, rice up the flesh, mix in the cheese
Put the cheesy mash back into the skins.
Lay cut up bacon all over the now lovely potatoes.
Return to oven and back for about 20 mins until bacon cooked and the top of the potatoes goes all cooked cheesy.
5. Super nice hot chocolate
Use either a slow cooker for this or a heavy bottomed pan on a low heat.
Ingredients:
1 litre milk
300ml double cream
200g dark chocolate
100g milk chocolate
Recipe:
1. Put all liquid in slow cooker / pan
2. Break up chocolate and put in to pan / cooker
3. Cook on low setting/heat with lid on for 3-4 hours stirring occasionally to make sure chocolate is combined.
4. Take lid off for last 30 or so mins.
You can serve with marshmallows and whipped cream and stuff if you must but, if I am really honest I find all that a bit pointless. If you're giving people hot chocolate made with dark chocolate and double cream and they're complaining about a lack of marshmallows, you have a bigger problem.