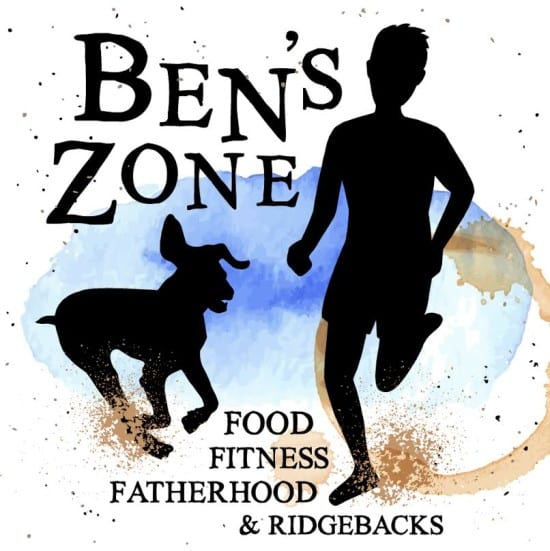 Welcome to a weekly feature on my blog – Ben's Zone. Written by husband… Ben. A foodie, coffee obsessed, ex-smoking, ex-drinking and Ridgeback loving Dad. Who is also seriously into his fitness.  You can find him on the blog (most) Sundays. Enjoy 🙂
---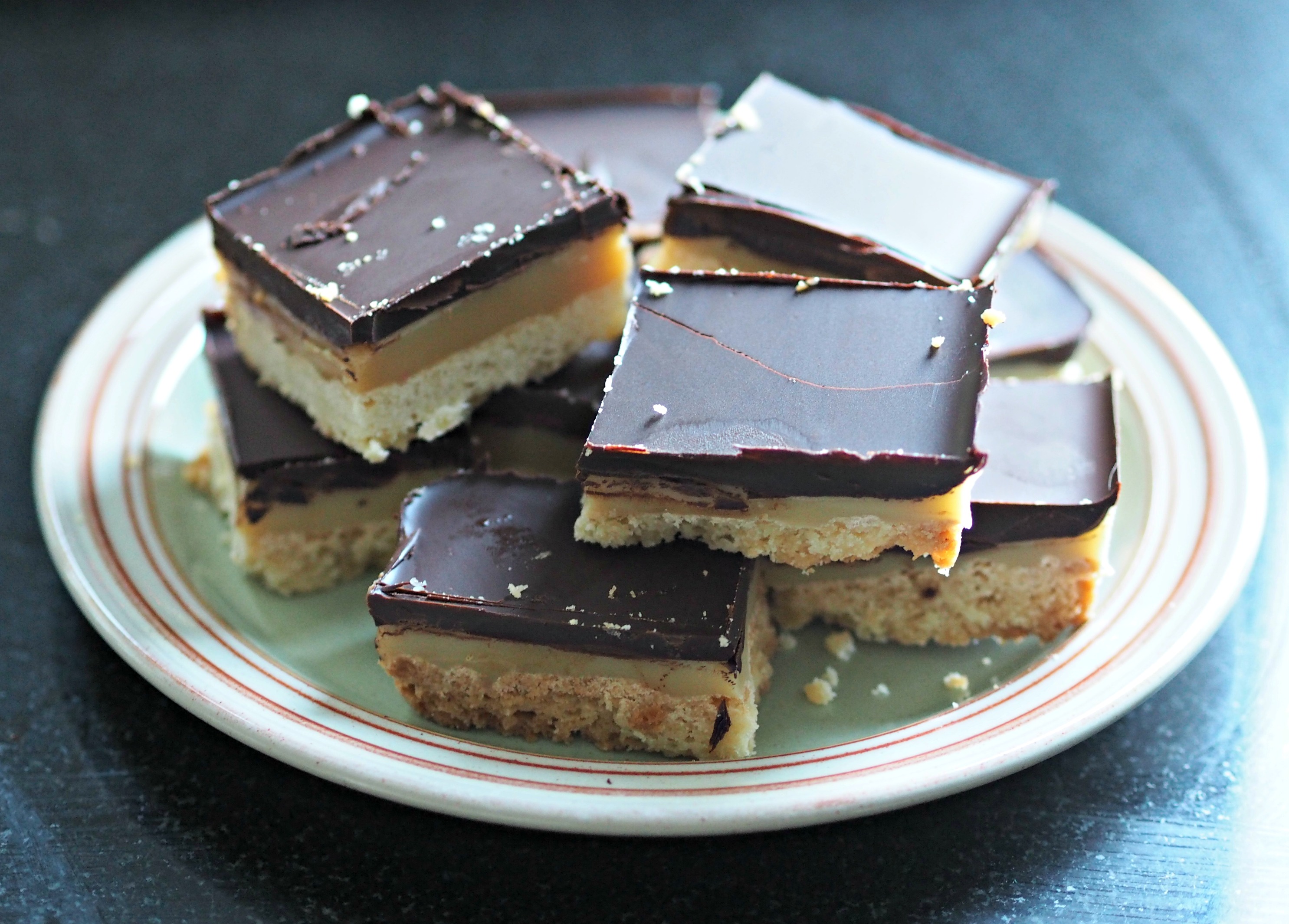 Caramel Shortbread Recipe
It's nice to have a little home made treat every now and again and I've always been fond of caramel shortbread. A marriage of buttery shortbread with a creamy set caramel is nigh on irresistible and the fact that it is vaguely biscuity means it can be passed off as a snack, sort of. Most of all though, caramel shortbread is easy and quick to make and can be knocked up with little more than an hour of total effort. The bad thing is that it's not dairy free and so when I make caramel shortbread I also make some lovely oatmeal and raisin biscuits for Aria.
There are few secrets with this recipe, one of the best things is that it's minimal effort for a luxurious result but there are a couple of things to bear in mind. Try and make the shortbread with butter at room temperature. The end result is much nicer if the mixture has been handled for the bare minimum of time. The caramel requires stirring constantly or it gets bits in it and the chocolate must be dark. Sitting on top of a thick chunk of caramel, even good milk chocolate will be tasteless.
So here we go.
Ingredients
Shortbread:
100g Caster Sugar
175g Butter in cubes and at room temp
200g plain flour
Caramel:
50g soft brown sugar
50g butter
1 can condensed milk
Chocolate:
300g dark chocolate
30g butter
Method
Line the base of a 9″ square baking tin with baking parchment
Preheat oven to 160C
Pour flour and caster into a bowl, combine using fingers
Drop in cubes of butter
Using your fingers, press the butter into the dry ingredients so that they combine, do this until it's like slightly wet breadcrumbs
Tip shortbread into tin, push down with fingers until flat and even
Bake for 35 ish minutes until golden on top
When the shortbread is out of the oven, make caramel by putting butter and soft sugar into a heavy bottomed pan and melting over a medium heat
I add a ping of salt to the caramel at this point, but that is optional
Stir butter and sugar, dissolving sugar, do not allow to boil
When you have a nice dark liquid mixture, add all the condensed milk and bring to the boil stirring constantly
Simmer caramel mixture stirring continuously. Do not be tempted to sample, it's hotter than the heart of the sun and will stick to your tongue
After 5 minutes when the caramel is nice and thick and golden, pour over the shortbread.
Allow shortbread to cool completely
Break chocolate and butter into a glass bowl
Sit glass bowl on top of a saucepan with boiling water, the bowl must not touch the water
Melt chocolate and butter together, stirring until smooth, pour over shortbread
Put into freezer to set
All that's left to do is to prise it out of the tin and cut into squares, by adding the butter to the chocolate it keeps it just malleable enough so that the chocolate does not crack
Keep for about a week in an airtight tin, put in the fridge in hot weather or the chocolate goes manky.