*Please note this feature contains affiliate links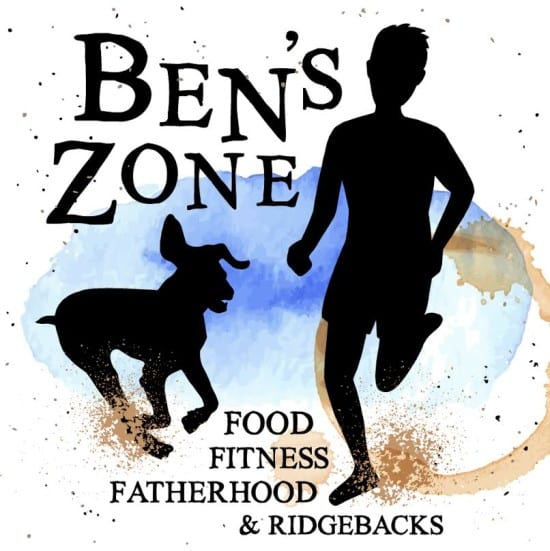 Welcome to a weekly feature on my blog – Ben's Zone. Written by husband… Ben. A foodie, coffee obsessed, ex-smoking, ex-drinking and Ridgeback loving Dad. Who is also seriously into his fitness.  You can find him on the blog (most) Sundays. Enjoy 🙂
---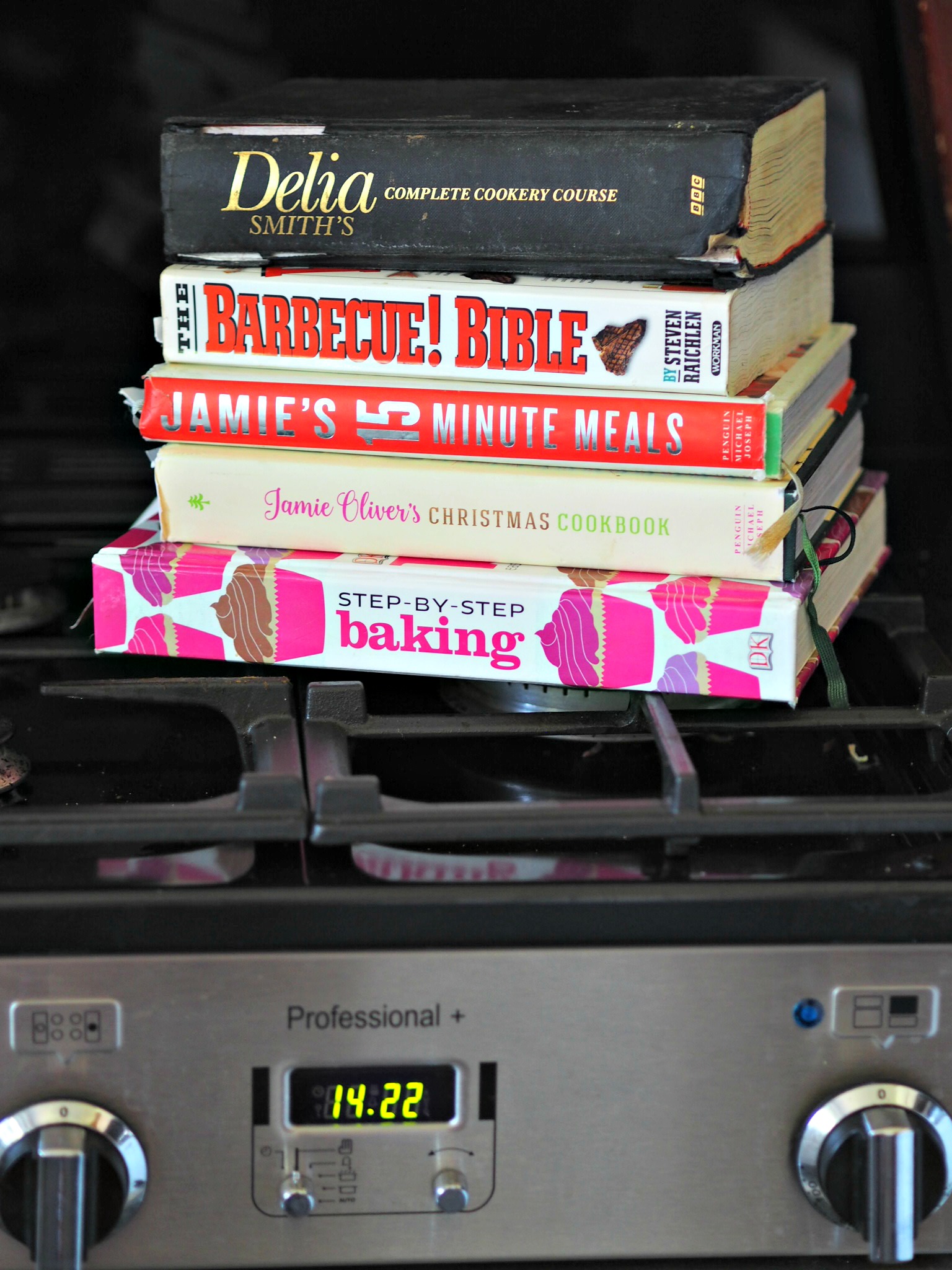 Five Cookbooks I Can't Live Without
I do the cooking in our house and I am a fickle being. As well as not being terribly healthy I often find pre-prepared food a bit boring (or, if it's tasty you know it's full of plastic or methamphetamines or something else equally horrific) and so I like cookbooks as they provide me with a source of ideas and direction for decent quality home cooked meals. This week I'm going to list out my five favourite cookbooks and talk a little about them. These aren't in any particular order and I am not going to apologise for having two Jamie Oliver books in there, I could equally have chosen more Delia books as well, regardless of what you think of JO as a personality (and I like him) or what you think to his politics, his recipes and passion for food are unparalleled.
1. Complete Cookery Course – Delia Smith
Everyone should own this cookbook. Delia simplifies cooking without making it a pursuit for idiots. You've got all your major British favourites covered and using this book alone you can feed yourself for weeks in grand style. Most of all Delia recipes are reliable and well tested. You are not going to spend a stack on ingredients for your weekend dinner only to see that money wasted. Don't write Delia off as 'old school' she's a legend for a reason and How to Cook is one for anyone with a serious interest in cooking.
2. Step by Step Home Baking
This is another great one for the basics. I picked this up in an office book sale and was a bit taken with the pictures (which make the recipes easy to follow) but it turned out to be so much more. The book is a definitive manual for me in terms of home baking with great, easy, reliable recipes. There are some more esoteric recipes contained within but I use this as my 'go to' for stuff like a really good victoria sponge or really nice millionaires shortbread. There are a number of very good chocolate cakes and I attribute a good proportion of the success and happiness of my marriage to a killer Devil's Food Cake. The beauty of this book is seeing how many nice cakes you can make with an hour or so effort and stuff you've got in the cupboard already.
3. 15 Minute Meals – Jamie Oliver
I live by this book. In a very real way, 80% of what I cook in the week is directly from this book and I know most of the recipes by heart. It's not true to say that you can reliably pull these off in 15 minutes every time, but it's not a million miles off and, more to the point, this book contains meals not dishes. The advantage to that is you can cook everything you need with one set of instructions and one ingredient list. It massively simplifies weekday meals as well as providing a rich library of interesting food to munch in the week. The precursor book (30 minute meals) also has some crackers, but if you're just going to buy the one book, 15 Minute Meals is the one to have.
4. Jamie Oliver's Christmas Cookbook
Christmas cooking is always special, on one hand, joyful, on the other mega stressful. With that in mind I want a good collection of interesting and super reliable recipes. Jamie Oliver's Christmas Cookbook is exactly that. It brings passion for food along with the practicality seen in books such as Fifteen Minute Meals. I used this for Christmas Day 2017 and found it to be excellent. I won't say it made the day stress free but it was super helpful. I would go as far as saying the book is worth it for the immense 'Get Ahead Gravy' recipe alone.
5. The Barbeque! Bible – Stephen Raichlen
Before reading this book, a barbeque for me was strictly a sausages and burger gig and there's nothing wrong with that, but it is nice to do something a little different on the grill. Stephen Raichlen is a classically trained French chef who has a passion for barbeque. He's travelled all over the world and dug out recipes from every place they cook over hot wood or coal. From the slow cooked majesty of American Southern BBQ (along with the requisite rubs and bastes) through to cooked through in minutes recipe for satay, no stone is left unturned. When I read this book it blew my mind, armed with this and a brand new Weber kettle grill I took my outdoor cooking to the next level. If you enjoy barbeque in the summer (and I really do) and want to make it as interesting as a kitchen cooked meal, this is the book for you.