*Please note this feature contains affiliate links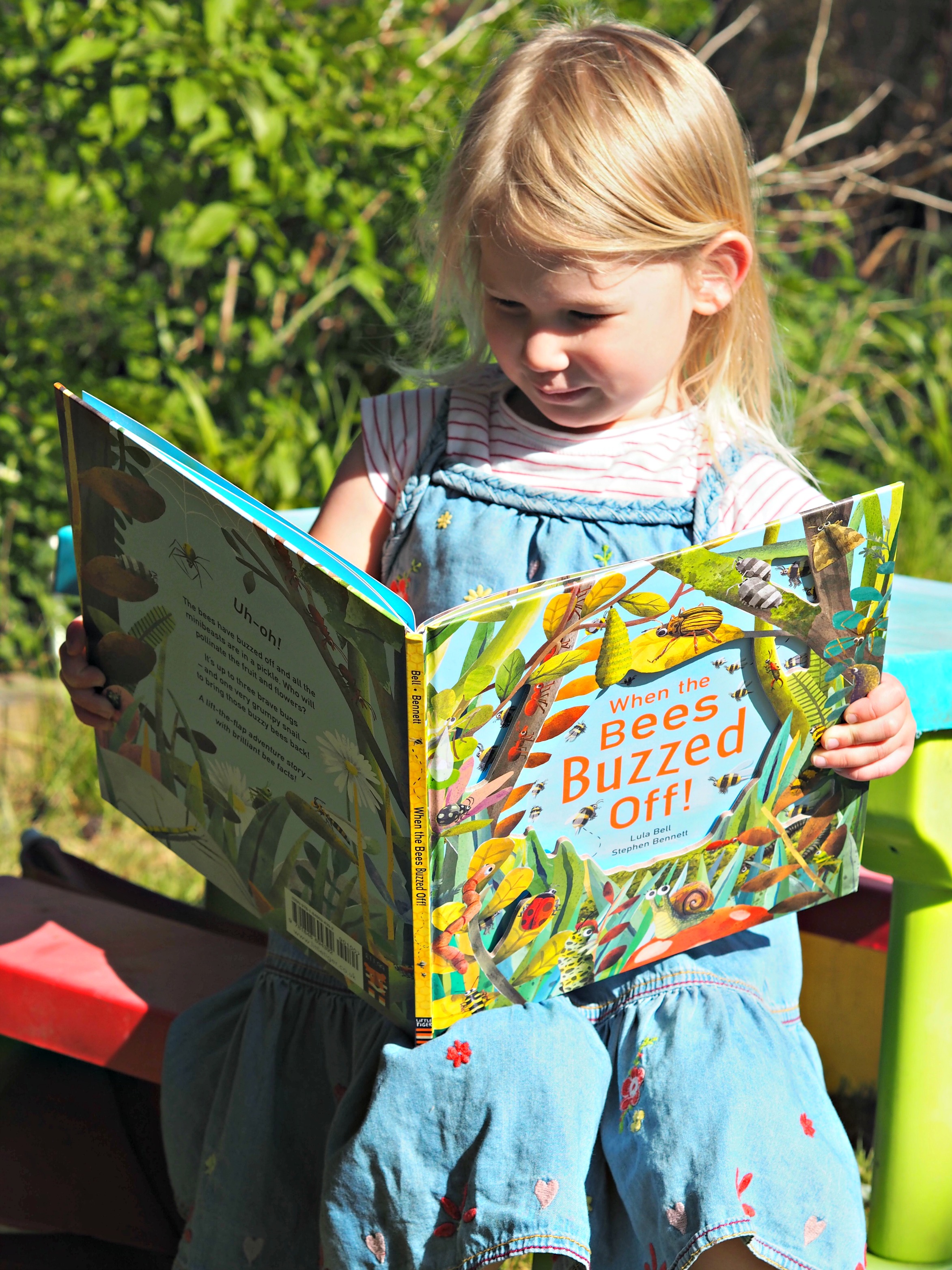 When the Bees Buzzed Off by Lula Bell

Illustrated by Stephen Bennett
24 Pages
Children's Non Fiction
Little Tiger Press
Age range: 3-6 Years
When the Bees Buzzed Off is a lovely book all about the importance of bees in nature. This was a great book for my daughter at the moment, because quite recently our dog was stung by a bee and unfortunately had quite a big allergic reaction. As a consequence Aria has become quite frightened of bees. So it was a really nice way to show her how important bees are and what they do for us and the world around us.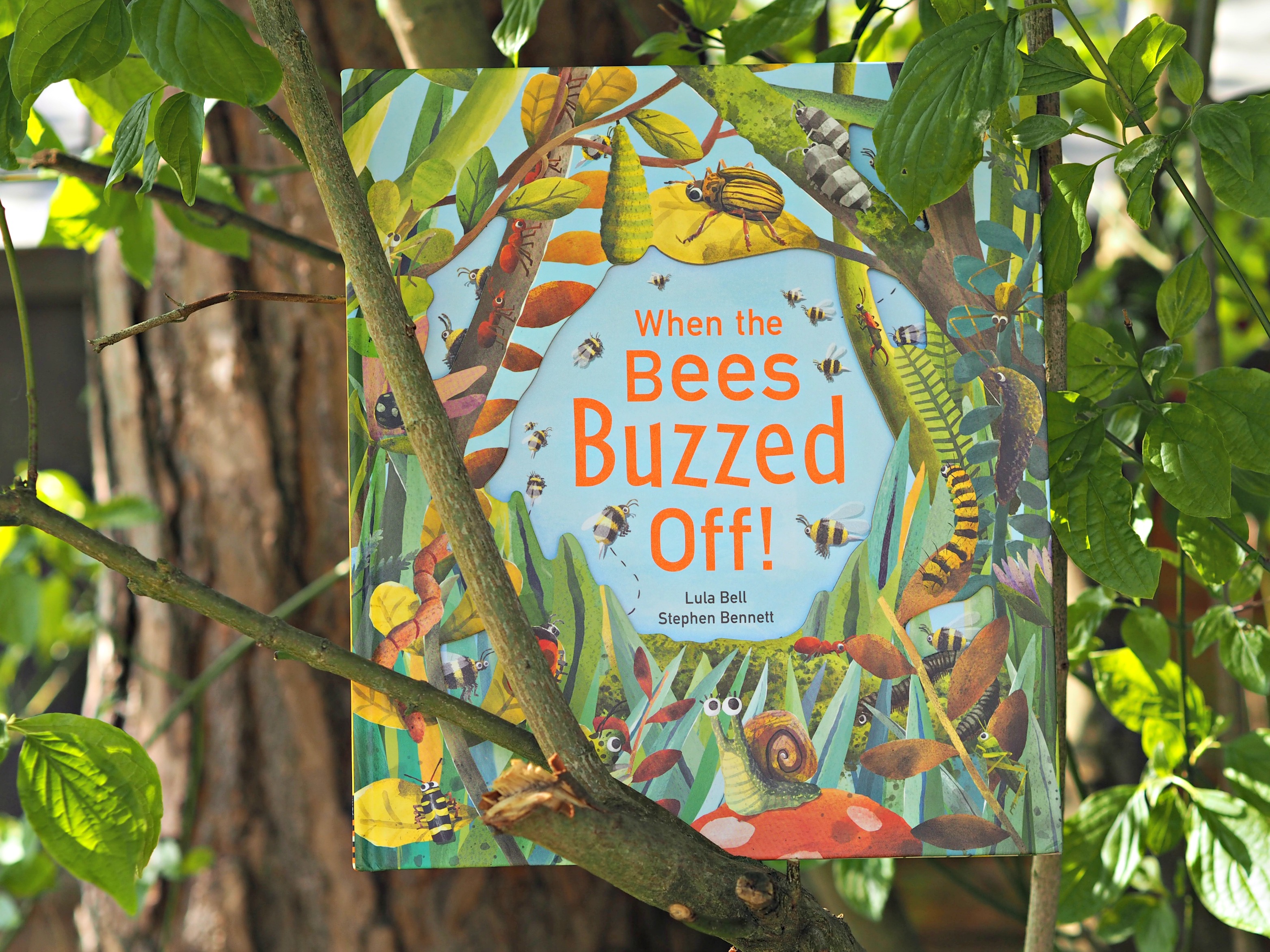 One of the things I really liked about the book was how interactive it was. The illustrations really are fabulous and each page has little flaps and sections you can lift and read about different insects and the role they play in our lives.
The story mixes between informative and fun, with sections of interesting facts, mixed with some light hearted dialogue from the different insects as they search for the bees who have gone missing.
The book talks about what would happen if we didn't have any bees with illustrations of how this would impact flowers and the food we grow. But it also tells children how to encourage more bees into your garden and why this is a good thing.
After we had finished reading the book, the children and I chatted about what bees did and I asked what they thought the world would be like without the bees and why we should respect them. It was a really lovely way to help them understand and become more interested in the garden and nature.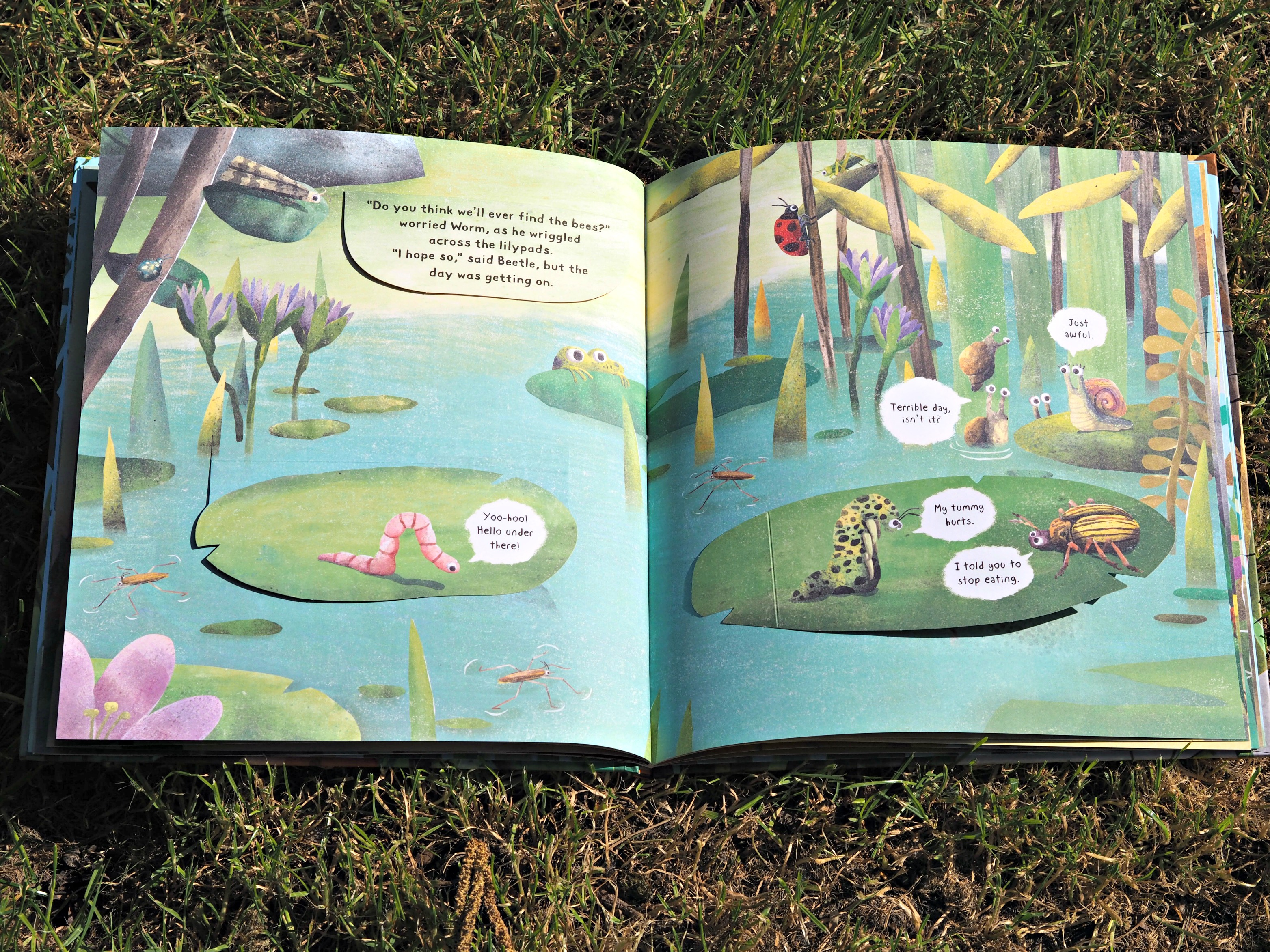 Verdict:
A really lovely book about the importance of bees and the role insects play in our lives. A book that nicely mixes fact with a light story, presented in a beautiful and interactive way. Also a nice way to help children overcome a fear if they are frightened like my daughter is of bees.
Rating: 4/5
Buy the book on Amazon. 
*Disclosure: We were sent this book for the purpose of this review, however, all opinions are my own.