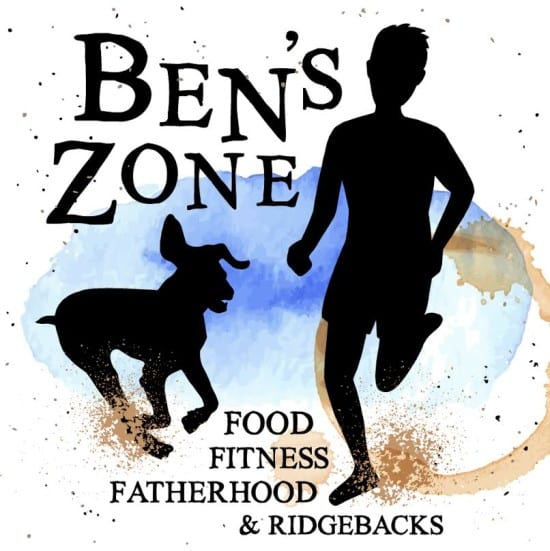 Welcome to a weekly feature on my blog – Ben's Zone. Written by husband… Ben. A foodie, coffee obsessed, ex-smoking, ex-drinking and Ridgeback loving Dad. Who is also seriously into his fitness.  You can find him on the blog (most) Sundays. Enjoy 🙂
---
Foobot Air Pollutant Tester Review
There are many ways that life has improved during my lifetime. Technology has transformed our world and brought a level of connectivity and access to information that I could not have imagined a a child. I don't long for the past as, in almost every conceivable way, my life is better. One facet of modern life that does worry me, however, is air quality. I remember quite clearly listening to the Today programme last year and hearing that the air quality in London that week was worse than Beijing. Stories abounded about the reduction in life span and increase in lung conditions people would experience as a result. As an asthmatic (and reformed smoker) I was, and am, deeply concerned. It's no surprise then, that air quality is the next use case for clever connected technology.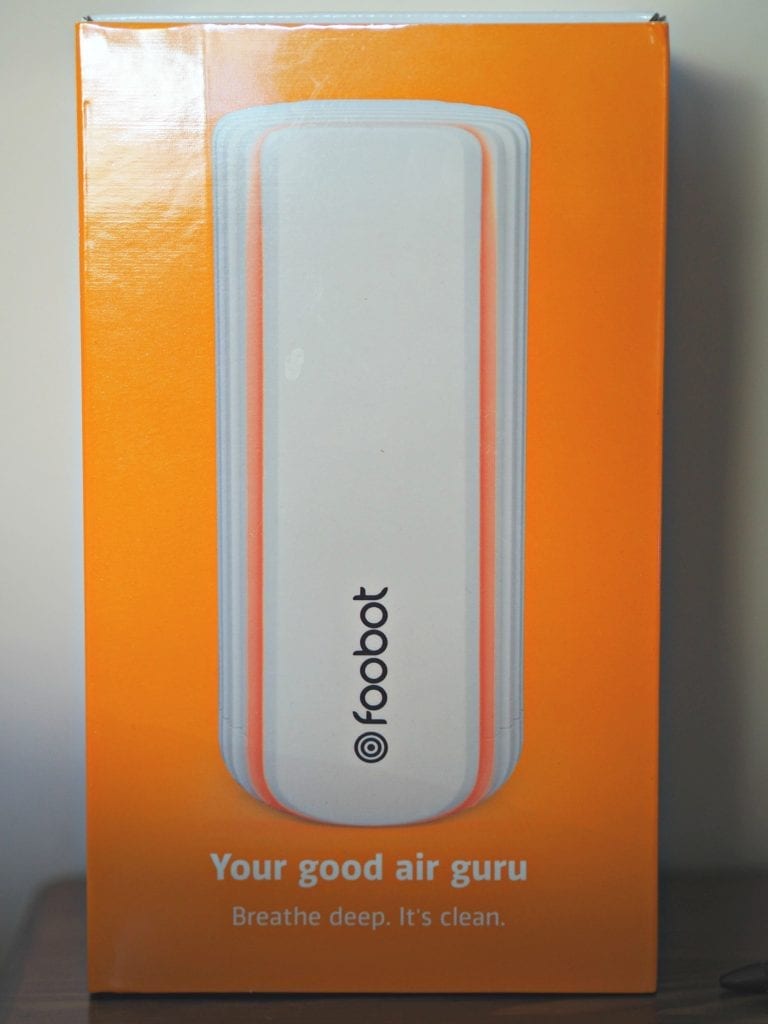 Foobot is a connected air quality meter which uses the recent increases in consumer level metering technology to bring air quality information to the mass market. The device itself is a relatively stylish box shape which uses a single light strip to indicate air quality. Set up is very quick and is done via the phone app, there is no way to configure the unit without the app as there are no external controls. The app requests a name for the Foobot, details of the home wifi network and a room type for the location (ours is living room). That's all there is to it. The bot glows blue when air quality is good and orange when it is bad. It does say that the unit needs to run for about 6 days to normalise before it can send push notifications on air quality.
App monitoring screens
Three key metrics are used to define air quality, carbon dioxide quantity, volatile compound quantity and fine particle quantity. These are presented to the user in a single summary screen though detail views are also available. There are also summaries based on days, weeks and hours for all of the metrics. As I said, once the bot has had time to calibrate it will send push notifications to your phone if anything it is measuring goes out of whack. The thresholds used are specified by the world health organisation rather than being user configurable. In all honesty I would not know what values to set if they could be changed and so this, for me, is a good thing.
Push notifications available
So, undoubtedly, the Foobot is a convenient and excellent way of measuring internal air quality and comparing this to external air quality, but what use is this information? It's all very well knowing something, but if you cannot take some form of action based on that information, how are we better off? The first answer to that question is that there are actions that can be taken. By connecting to the internet via wifi, the Foobot has an idea of the level of pollution in your local area and can advise you to open a window. If you happen to have a compatible climate control system (such as Google Nest) the Foobot can actually link into that and turn on the air con if the air quality drops. I don't have air con (as I live in the UK) and have never wanted it until I uncovered this functionality. Installing an air conditioning system simply to connect it to a Foobot in a temperate and often cold country seemed a step too far though. The second answer is that greater awareness, in and of itself, is a good thing. It does not take a genius to work out that the carbon dioxide is high just after I burn dinner but it was interesting to see that the volatile chemical content in our air remained over the threshold for several hours after our cleaner had finished. Given that she does not use any unusual products I was very surprised to see such a pronounced effect that lasted so long. So there's a definite value in knowing more.
Affect of cleaning products on air quality
In conclusion then, the Foobot is easy to use and set up and provides good data on the quality of air. In all honesty I don't know how soon computer controlled air con systems will be in Northern Europe will become mainstream so for us, the actions available are limited to opening a window or not. Still, given how much even a simple thing like cleaning the house can affect air quality, the knowledge itself is handy. Would I buy one though? Hmmm, not sure. It would probably not be at the top of my shopping list as RRP is £179 (can be found for less than £100 if you shop around though) right now, but, if I had a child with any kind of breathing or lung related issue, yes, I would buy this in a shot.
*Disclosure: We were sent the Foobot for the purpose of this review, however, all opinions are my own.