*Please note this feature contains affiliate links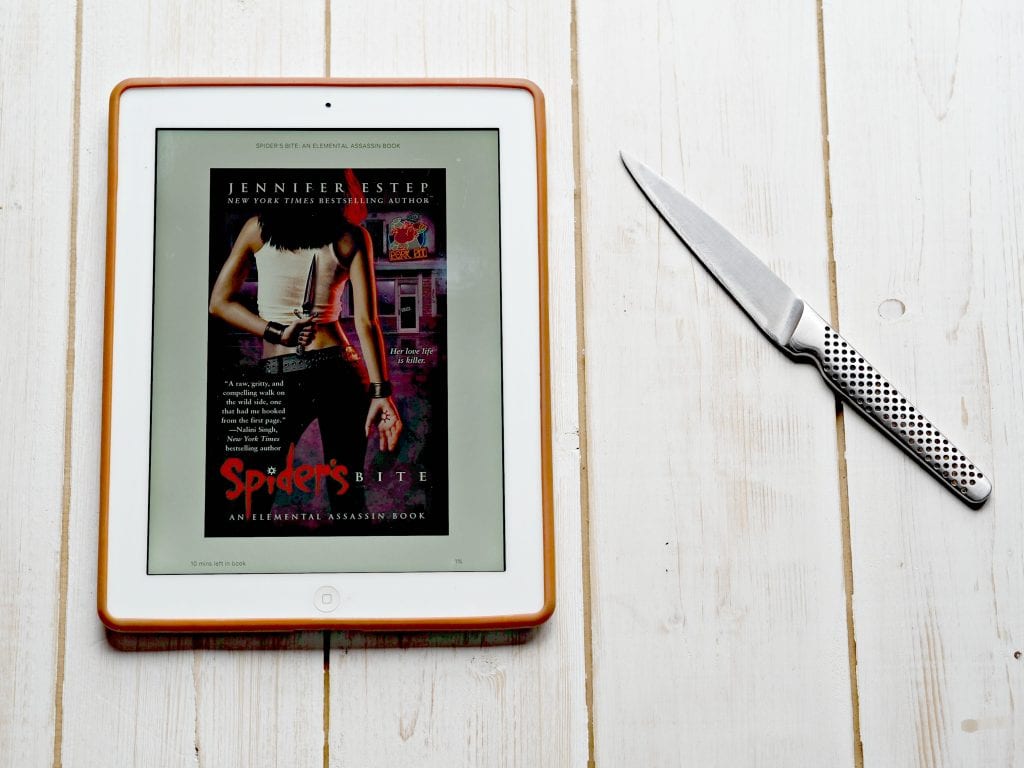 What I've Read and Watched in April 2018
Welcome back to my monthly feature where I share what I have read and watched each month.
Read
I mentioned last month that I have started reading a new series and once I've started one I tend to like to read through all of the books in order. I started reading the Elemental Assassin series by Jennifer Estep in March and that is pretty much all I have read this month too. I am now on book number 8 in the series. The series follows Gin, an assassin with elemental magic, who starts off simply killing people for money and then the story moves to her only killing people to help others who are in trouble. She is unapologetically tough and pragmatic, I have also found the world building really interesting as well as the cast of supporting characters that make up her crew.
TV
In terms of TV I am still watching Grey's Anatomy, but have also started watching a couple of new series this month.
Grey's Anatomy
I am now up to season 8 in Grey's Anatomy and kind of gutted that it's leaving Amazon Prime soon – where will I get my fix?! Luckily my husband took sympathy, I suspect it may be my crazy pregnant hormones and has told me to buy the boxset, it will help with breastfeeding … right?!
https://youtu.be/TdQAKVqg7pQ
Altered Carbon
This is a series my husband really wanted to watch as he really liked the books. It is about a world where the human consciousness can be uploaded to a different body, and in this respect humans can become truly immortal. A prisoner is brought back to life after 250 years to solve a murder. The premise was a really interesting one and for the most part it was a good show, it was a really violent show so it's not for the faint-hearted, but there was some great action and twisty storylines.
https://youtu.be/dhFM8akm9a4
Bosch
This is a show that again my husband really highly recommended. Also based on a series of books. Bosch is ex-special forces, now turned detective. He has the coolest house and the whole show has a great jazz based soundtrack. It took me a little while to get into it, but it was definitely a grower.
Film
Thor Ragnarok
I do love a super hero movie and who doesn't love a bit of Thor and Chris Hemsworth? This was light, fun, action-packed and I really enjoyed it. My son really did too!
Justice League
My second super hero movie of the month, and another thoroughly enjoyable instalment. It was great to see Jason Momoa as Aquaman – I'm looking forward to his movie. As well as more from Wonder Woman too. Really enjoyed it.
Peter Rabbit
This was a cinema visit for the children and I during the Easter holidays. The kids absolutely loved it and didn't stop talking about it. Which is what it's all about isn't it?
That's it for me, have you read or watched anything fab this month?