*This post is in Collaboration with Snapfish, all thoughts and photos are my own. 
Celebrate the End of School Year with Snapfish
The end of the school year is fast approaching, soon it will be the summer holidays full of ice creams, picnic and hopefully some beach days too. This year has a bit more significance as it's Aria's last year in pre-school and in September she will be heading off to big school along with her brother. I remember feeling like this when Logan started school, wondering how on earth she has grown so quickly so fast. I also know that there may be a few tears shed come September.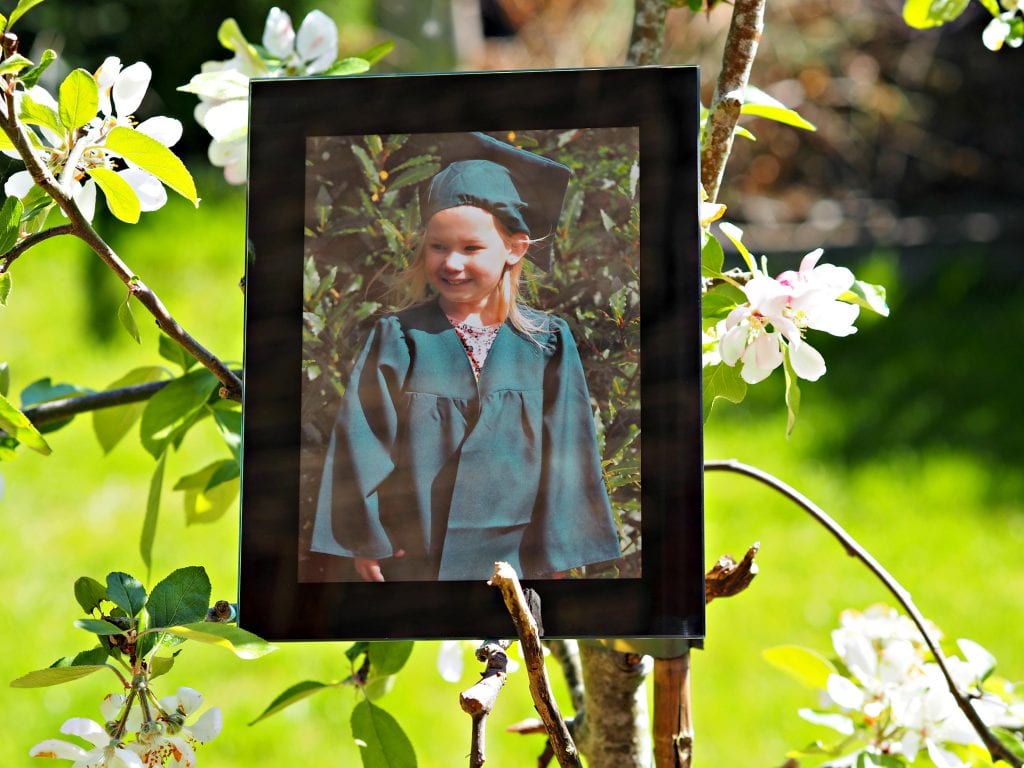 Aria is in a different pre-school to my son, his pre-school used to do graduation pictures that were really sweet. So I decided instead to do my own pre-school graduation photos for Aria instead. When Snapfish contacted to ask me if I wanted to collaborate with them, I knew this would be the perfect opportunity.
I ordered a cap and a gown from eBay and we set above having some fun in the garden. Throwing caps and paper in the air. I will have to be honest and say it took a bit of patience and quite a few takes to photograph. But we had fun and I was really pleased with the photos we managed to capture.
Snapfish gives you the opportunity to create unique products and gifts using your own photographs. They make lovely keepsakes, or another idea would be to create a unique gift for your child's teacher at the end of year. It's easy to simply upload the photos direct from your laptop or direct from Facebook or Instagram. They have some really cool products from coasters, to mugs, pillows, blankets and magnets. Which make for really unusual and thoughtful gifts.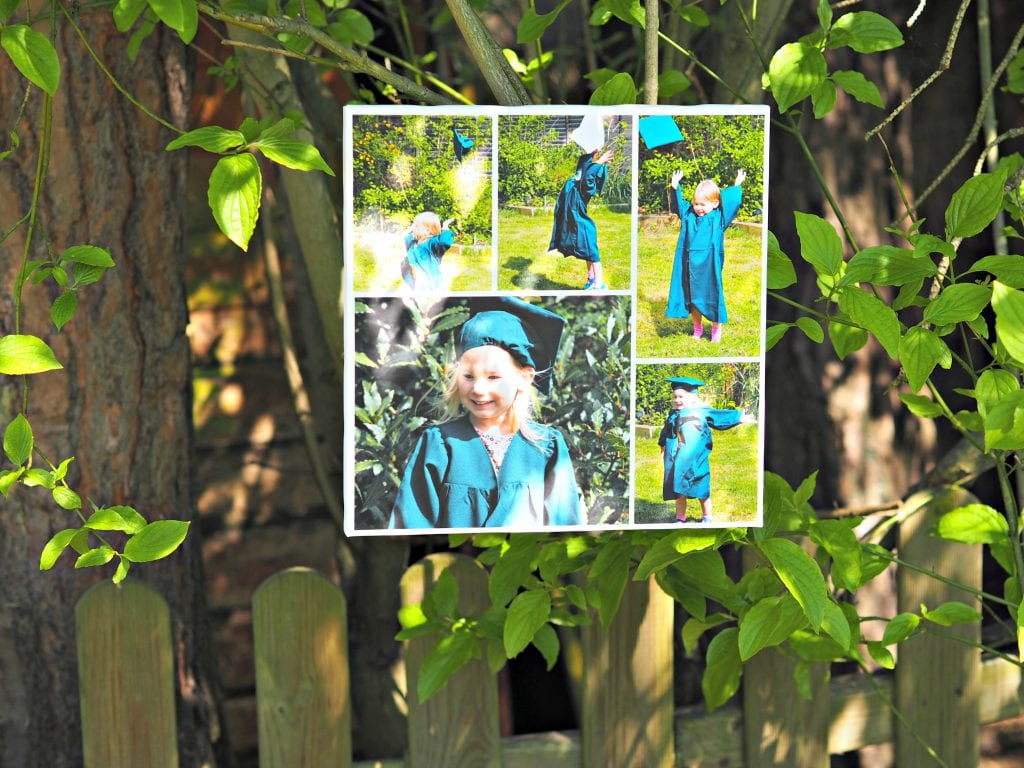 I made three different products to celebrate the end of Aria's pre-school years. A collage canvas that was a collage of the graduation photos we took in the garden, I've got two copies of this to give as a gift to each of her grandparents.  A framed photo of one of my favourite photos from the photo shoot to go on our wall, and I think one of my favourite items was an A5 hardback photobook which I put together with some of my much loved photos of Aria's pre-school years.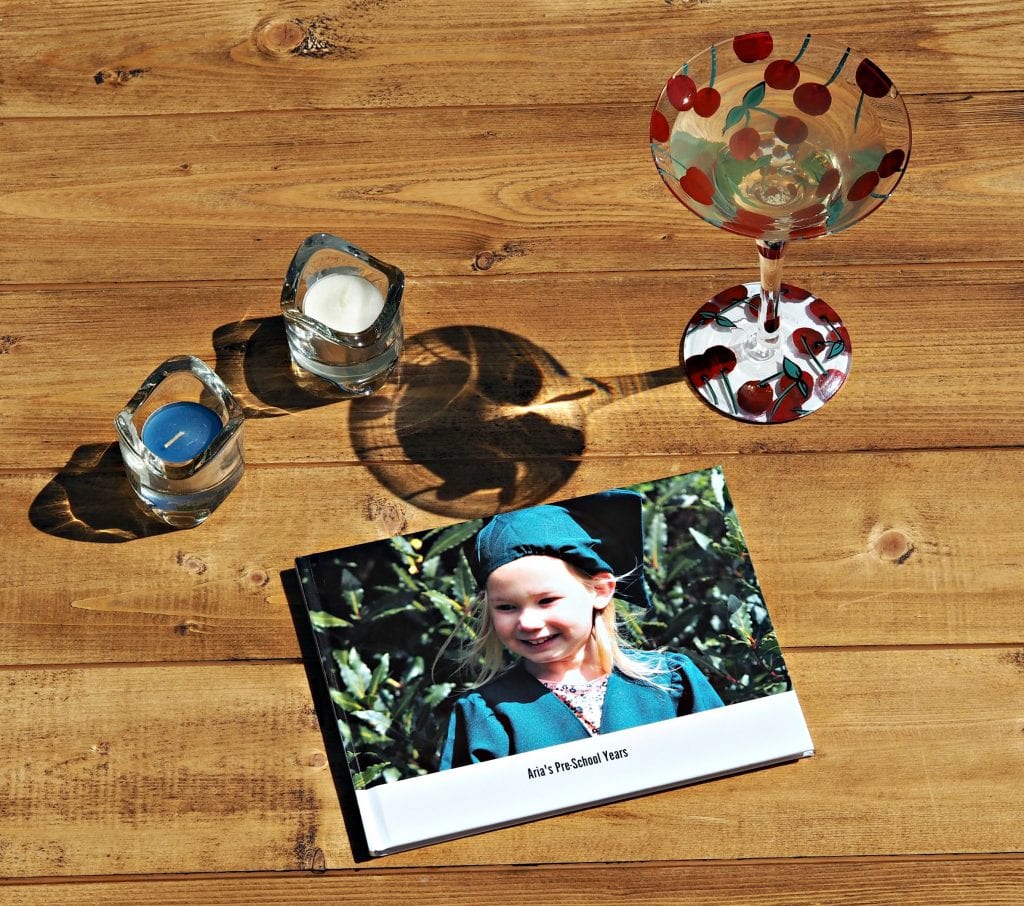 The upload from Instagram or Facebook feature is really useful here as it makes it much easier to find all of those much loved photos from a particular time. If you're anything like me, I absolutely love taking photos of my children, and two years ago my husband bought be a lovely camera for my birthday. But, so often they end up just left on social media of my laptop and I keep saying I just get some printed and then forget to. So this is really fab idea to print up some favourites all in a little book. My husband did something similar for me on my son's first birthday and even now it gives me real pleasure to sit down and look through them all.
The website itself was really easy to use, you simply upload your photos and then you're off ready to design your masterpieces. They even have little embellishments you can add to things to make them more fun. I have since had the idea of uploading a children's drawing to be printed onto a mug and I really love this for a teacher's end of year present, so may need to give this a go.
40% off Sitewide for Blog Readers
Snapfish have a special offer for all readers on my blog. If you want to do a fun photographic project with your children this year, or just have some photos you have wanted to do something with for a while, then why not take advantage of this offer?
For 40% off simply use discount code – SCHOOLFUN
Enjoy! x