Afternoon Tea at The Tea Terrace in Guildford
Last weekend I headed off for afternoon tea in Guildford with my Mum friends I met via the NCT. These are women I first met when I was pregnant with my oldest – Logan which means I have known them for over 7 years now. We've been through lots of ups and down together and these are women who have made my journey into motherhood so much easier and I am so glad to call them my friends.
Two of the group have moved away now and live near the coast, so Guildford was good half way point for us all to meet. When we googled a good place to meet, The Tea Terrace came highly recommended so we decided to meet there.
The Tea Terrace is located on the top floor of House of Fraser. It has an indoor section and outdoor terrace. The decor is completely fabulous. Think Mad Hatter's Tea Party meets fairy princess but with a grown-up twist.
The show-stopper has to be the stunning princess carriage located near the entrance to the restaurant. It looks absolutely magical, but if you wish to eat there you need to book in advance. When we arrived a little girl and her family were eating there and the girl was dressed in a princess gown and tiara – it was adorable.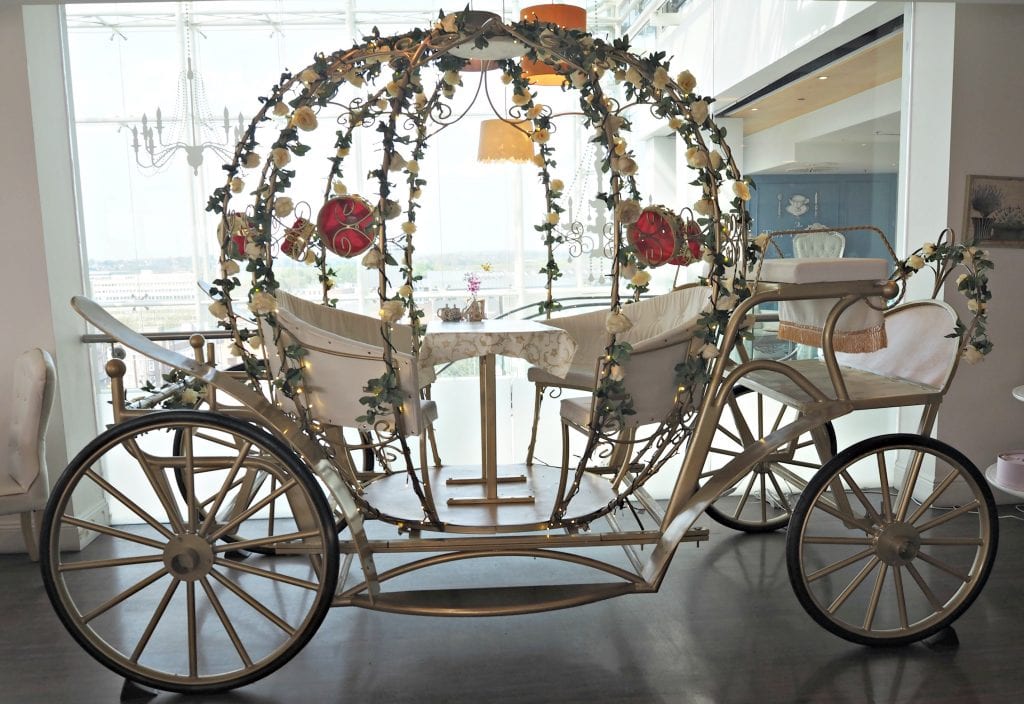 The restaurant serves several types of afternoon teas. A traditional afternoon tea, an Indulgence English tea (think added chocolate), a Celebration afternoon tea (with Prosecco) and a Gluten Free Afternoon Tea. Being pregnant, I opted for the Indulgence afternoon tea, but the Celebration one did look fantastic.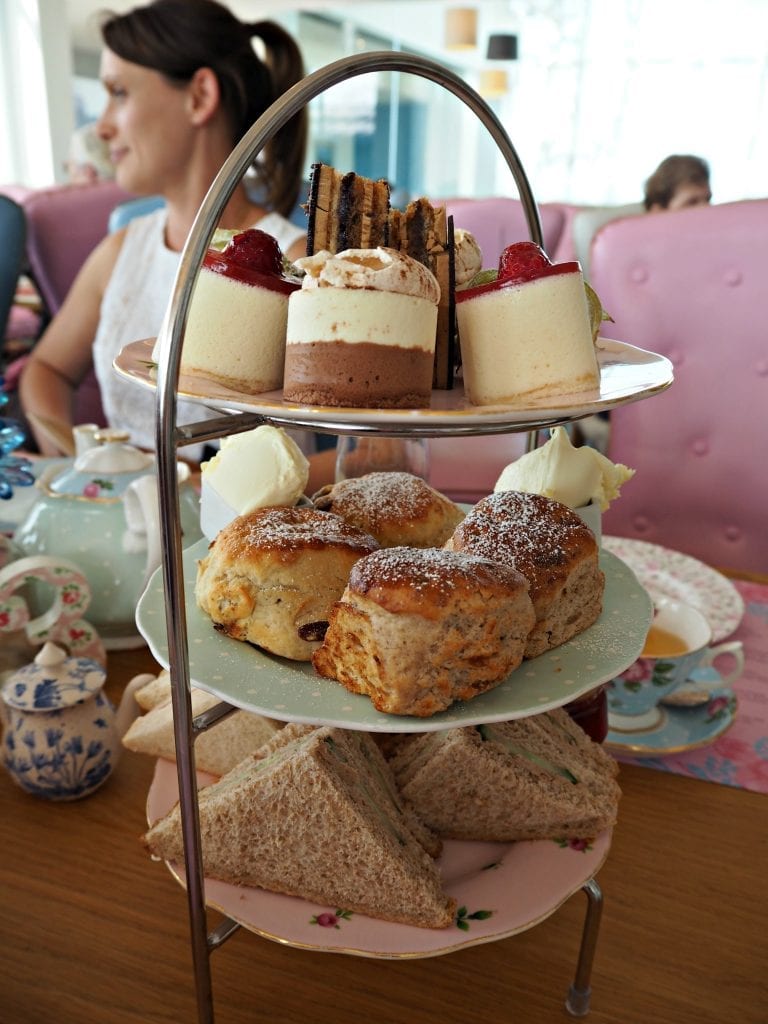 Across the group of us we all tried the three main types (excluding gluten free). Per portion you had a round of sandwiches, two scones and a selection of cakes each, plus a giant pot of tea which we didn't even manage to finish. You could choose from a selection of teas – my favourite is always the English Breakfast though.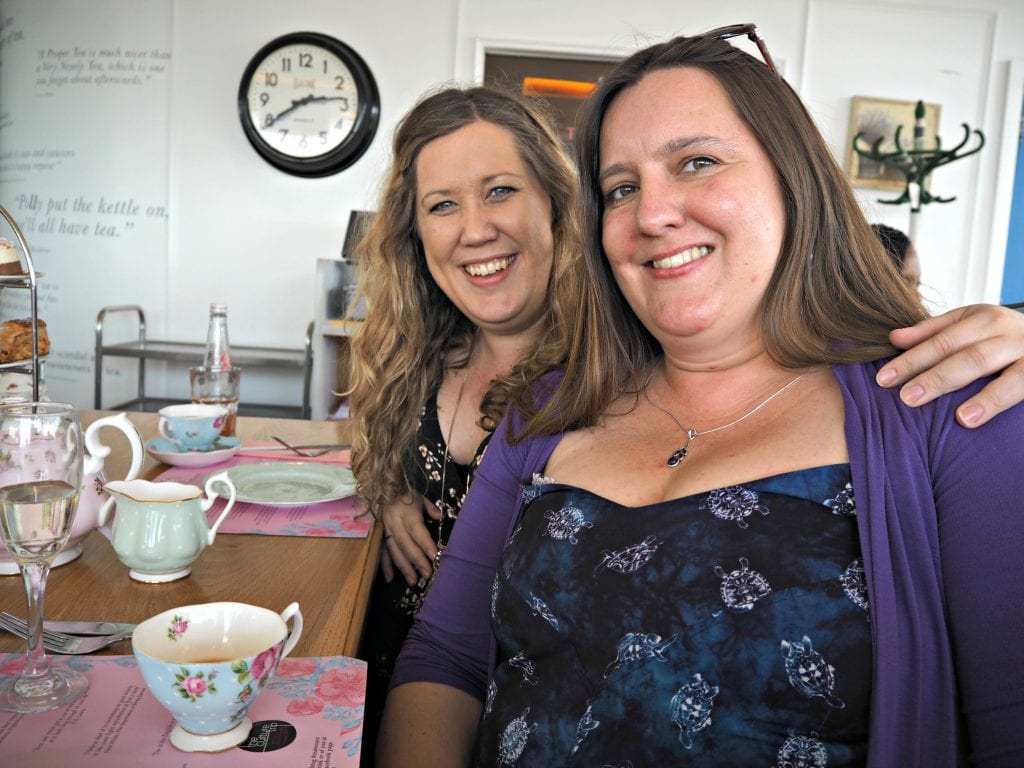 The atmosphere was relaxed, the waiting staff attentive and I really cannot explain just how fabulous the decor was, as you can see from the photos. I also love the gorgeous floral tea sets everything was served on. We had a fabulous afternoon and I would very much like to go back there. I'd also love to take my daughter to have tea in the princess carriage because I am pretty sure she would love it. I would heartily recommend a visit.
*Disclosure: We paid for the afternoon tea ourselves, I just wanted to share the experience.