Lelli Kelly Hearts Velcro Shoes from Jake Shoes
I think sparkly shoes might be the way forward, seriously how cute are these? I knew as I showed Aria these shoes from Jake Shoes her eyes were going to light up with excitement and sure enough they did.
These are really pretty canvas shoes with an added difference that I think would appeal to any child. I have to admit I have seen Lelli Kelly shoes before, but have been a bit put off by the price although I knew Aria would love them, so I was interested to see how they would compare to a normal £20 pair from a high street store which is what we normally buy in terms of quality.
Firstly you can see these are lovely quality, made from canvas they are padded around the ankles for support and comfort. Another thing I really liked was the fact it had a leather insole, which most canvas shoes do not. Years and years ago I had a Saturday job in a shoe store that fitted children's shoes and I know in terms of foot health, leather is a lot better for your feet.
The real added difference of these shoes is of course the sparkly bits! The entire shoe is adorned with sparkles, beads and sequins in pretty colours and formed into heart designs. Which is obviously a lot of work and detailing.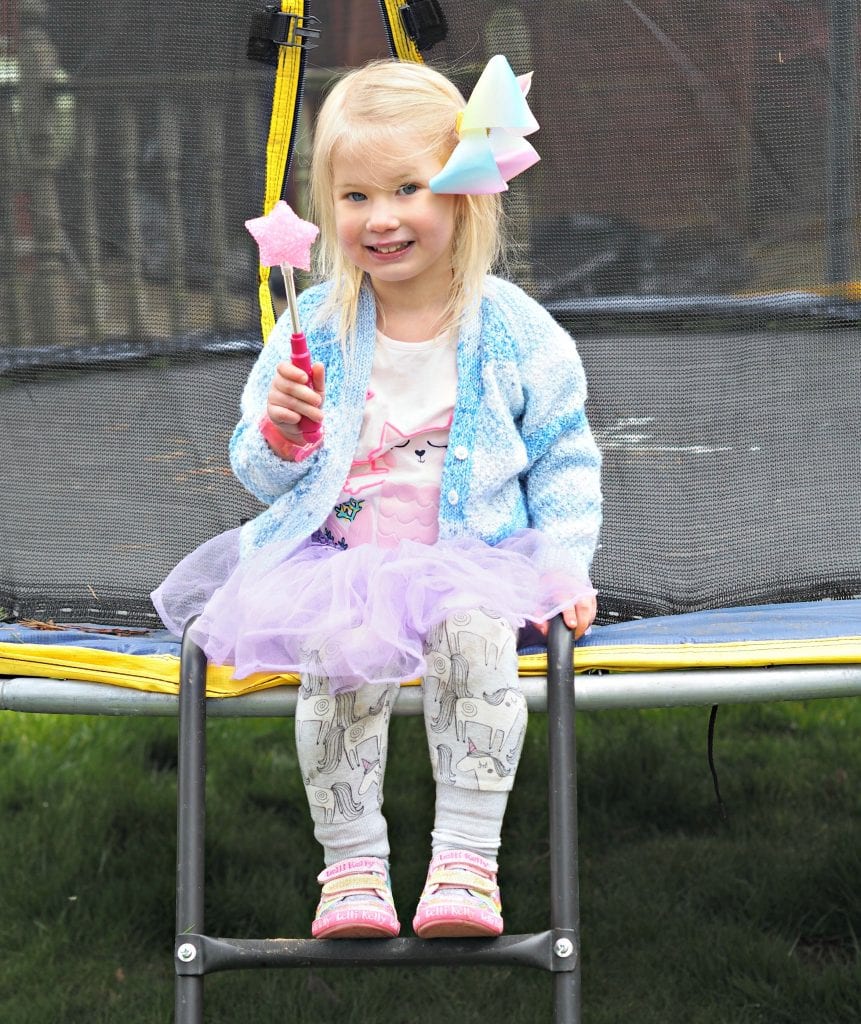 I ordered Aria a size an 8.5, in Clarks she currently wears a size 8 so I thought this would give her a bit more space for the summer too. It could be that she's grown since she was last measured but these fit her perfectly rather than being on the bigger side.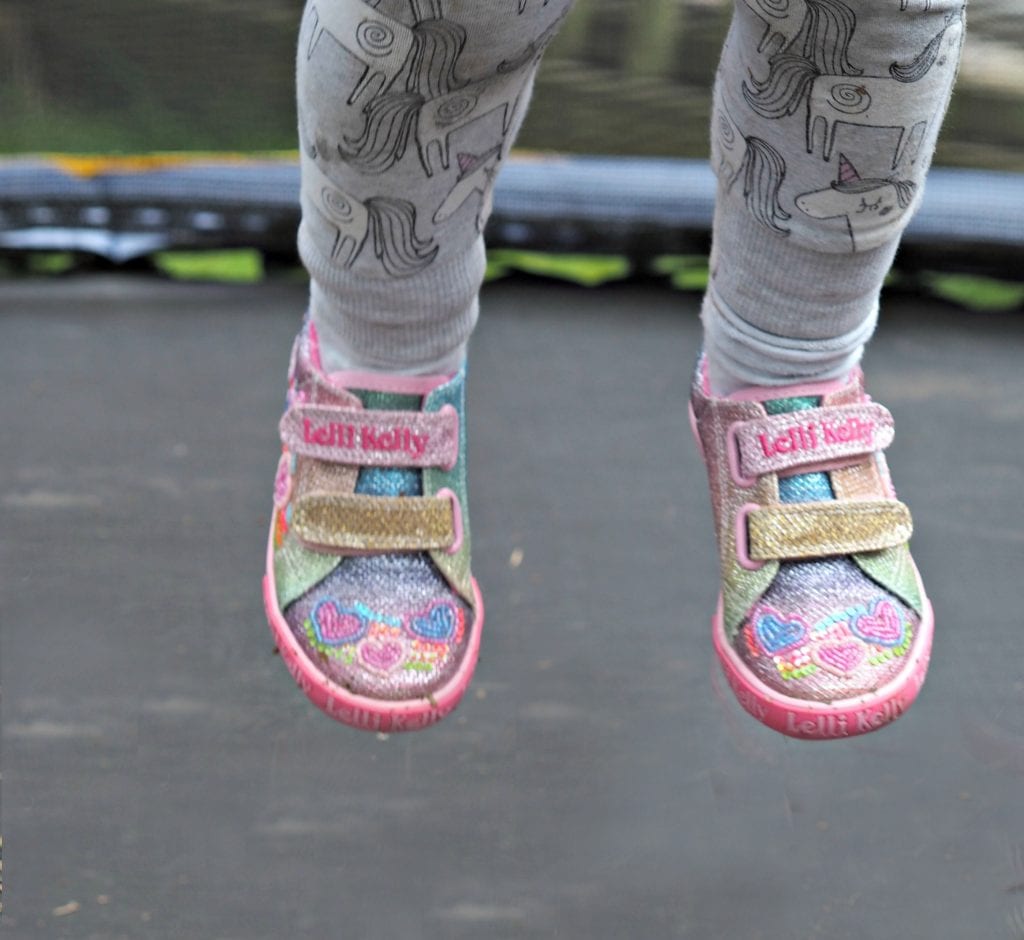 The shoes also came with some free gifts that have been a massive hit. The gorgeous clip bow she is wearing in her hair, a flashing magic wand and a wrist bad with lip balm in, which apparently have been giving her and her brother extra bouncing powers on the trampoline!
These are a really pretty and well made shoes which have very much made a little girl in our house very happy. I can see them being a great shoe through the summer that will work with skirts and shorts alike.
Lelli Kelly Hearts Velcro Shoes £52.99
*Disclosure: We were sent the above shoes for the purpose of this review, however, all opinions are my own.