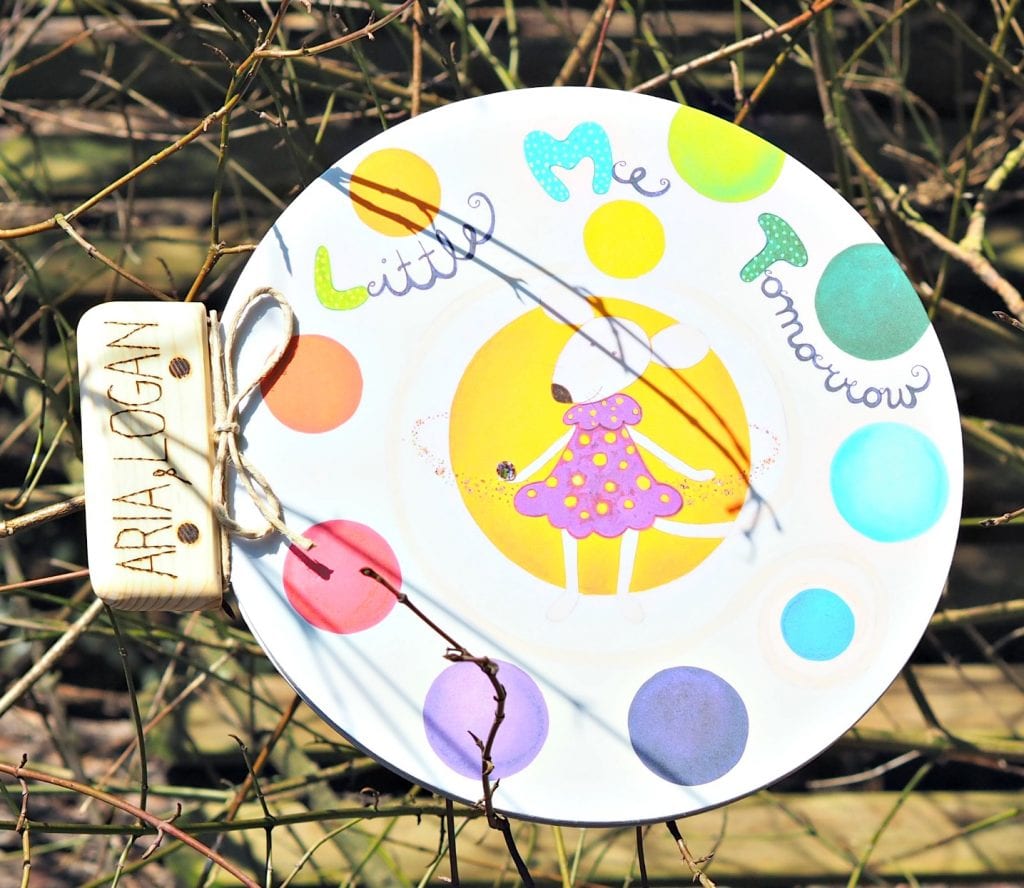 Little Me Tomorrow by Tanya Hladnik
Illustrated by Ina Grzina
32 Pages
Children's Stories
Age range: Newborn+
Little Me Tomorrow is a beautifully handcrafted book by Tanya Hladnik. Each page is quite literally a work of art with hand-drawn illustrations, all bound together with a customised wooden handle that has had my children's names engraved onto it. The book is also circular in design adding another unusual dimension to it and is eco-friendly because it is bound together without the use of any glue.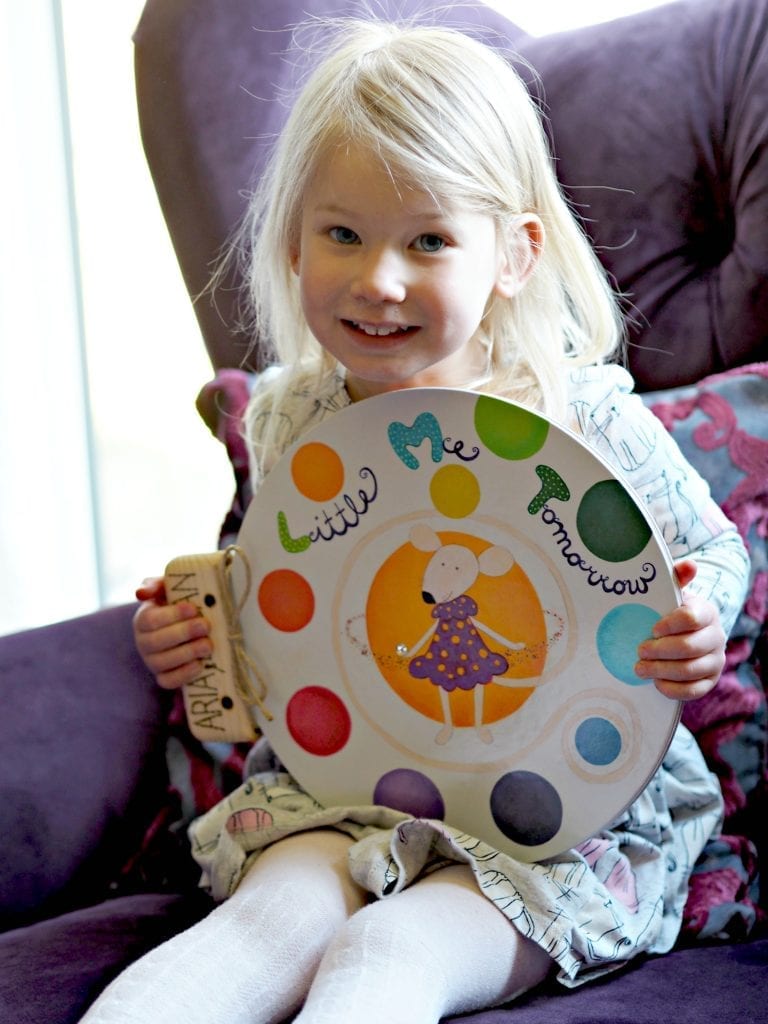 The book itself is all about hobbies and what wonders lie in the future for your child. Something I very much agree with, there is such a focus on academic success for our children it easy to forget the things that make make them who they are, their passions and interests. Only recently my son has started playing an instrument and it's wonderful to see just how much it has captured his imagination.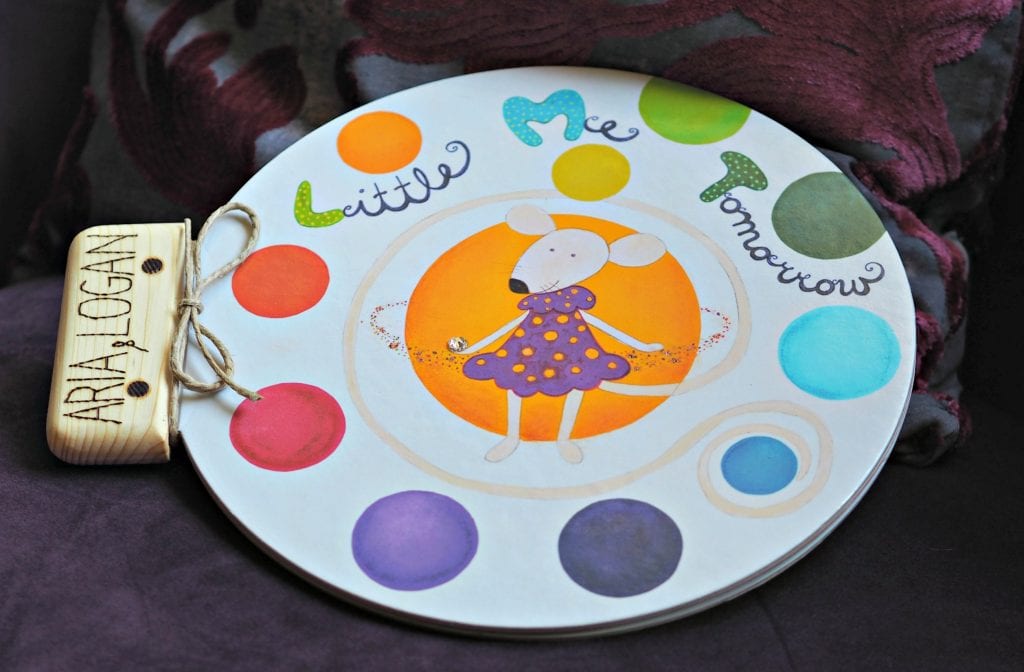 Each page is dedicated to a hobby from musical instruments, singing and hiking to painting and reading. Each page is about what wonder each hobby can offer them should it be something that they discover they love. The writing style has a gentle rhyme which I think is always nice to read to children.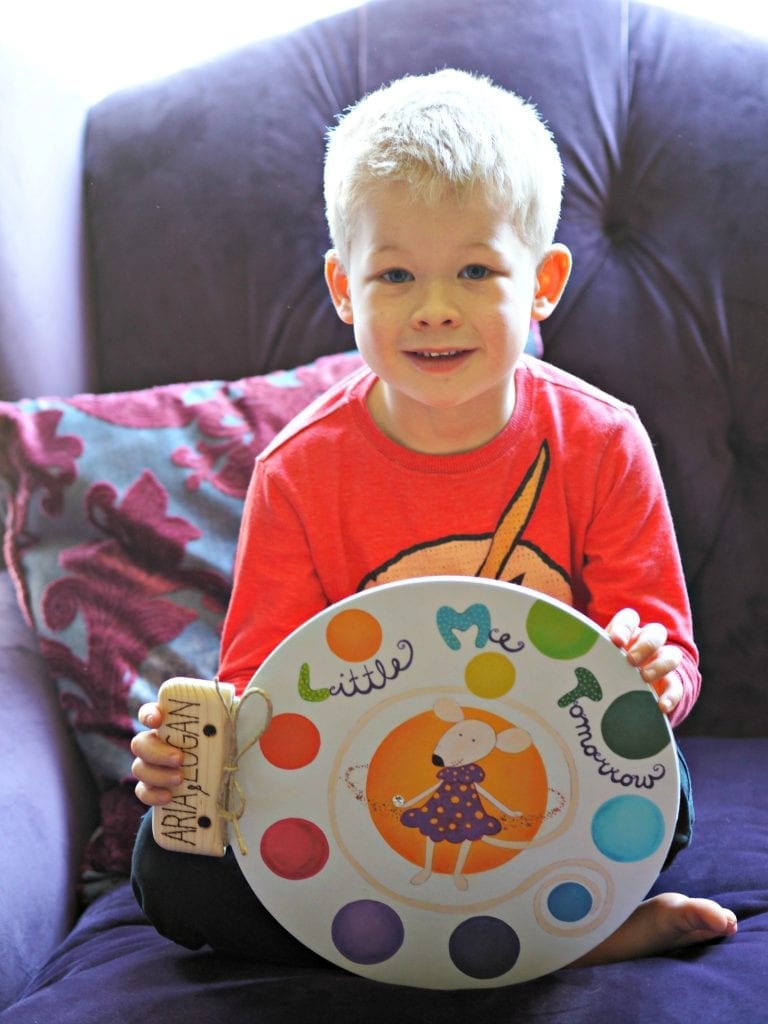 The book could really appeal to a young child of any age. In fact, as it writes about the future and the potential of a child I actually think it would make a lovely gift for a newborn. The story is about a blank canvas, the potential and the wonders that await.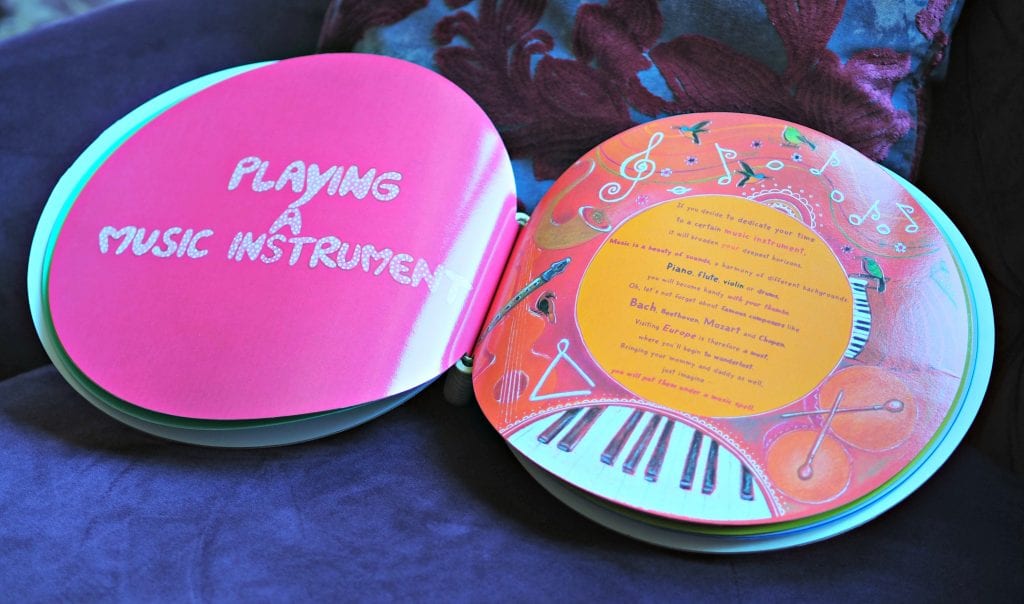 One thing I would change is that the book refers to 'Mommy' only and it would be great if it referred to both parents. Not all children will have both parents, or may even have parents that are same sex, so that would make this book more universally appealing.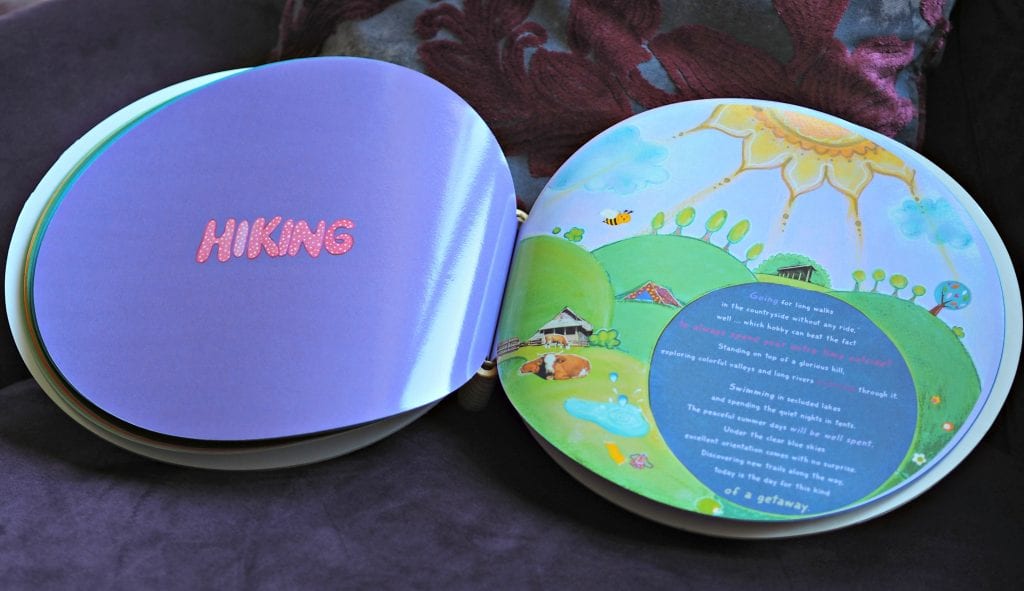 I really want to take a moment to appreciate the really beautiful illustrations in the book, it is a real piece of craft and you can see that it has been put lovingly together. They are detailed and full of lots of different pieces in each page that really bring it to life.
Verdict:
A lovely book about hobbies and the potential that is just sat waiting inside a young child. The illustrations, the personalised wooden handle and craft that has gone into making it, makes it a really unique piece. I think it would make a wonderful gift for a new baby or christening.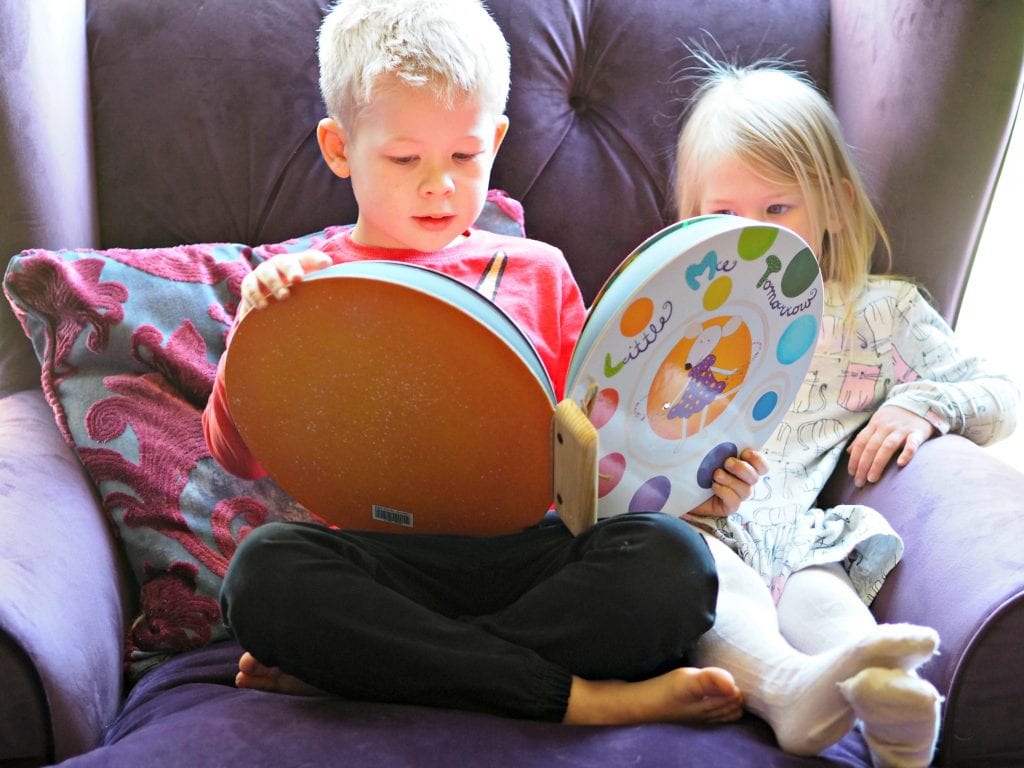 Rating: 4/5
Kickstarter Campaign
Little Me Tomorrow is currently on Kickstarter, if you would like to contribute to the campaign, then you can do so here. Backers will receive extra special goodies with their books from personalised dedication page at the front of the book, to colouring, pillow and stickers. Which would make this even more special I think if you were thinking about giving this as a gift.
*Disclosure: We were kindly sent a copy of this book for the purpose of this review, and I was also compensated for my time, however, all opinions are my own.