Swapping Fish for Turkey this Year with Loch Fyne
This weekend, my family and I were invited to our local Loch Fyne in Ascot to try out their new menu. I have to admit that Loch Fyne is not usually a restaurant that would spring to mind when we plan to eat out, simply because in general, we don't eat lots and lots of fish in our house. We all agreed to try a fish dish and expand our food repertoire, and I have to say we were not disappointed.
We arrived at the restaurant and it had a lovely feel to it. All natural wood and white decor, it felt open and airy and had a lovely atmosphere. We were immediately greeted and seated at our table. Our table was opposite the restaurant and the fish counter, much to the children's delight as they were able to go and look at the different fresh fish on display and found it fascinating.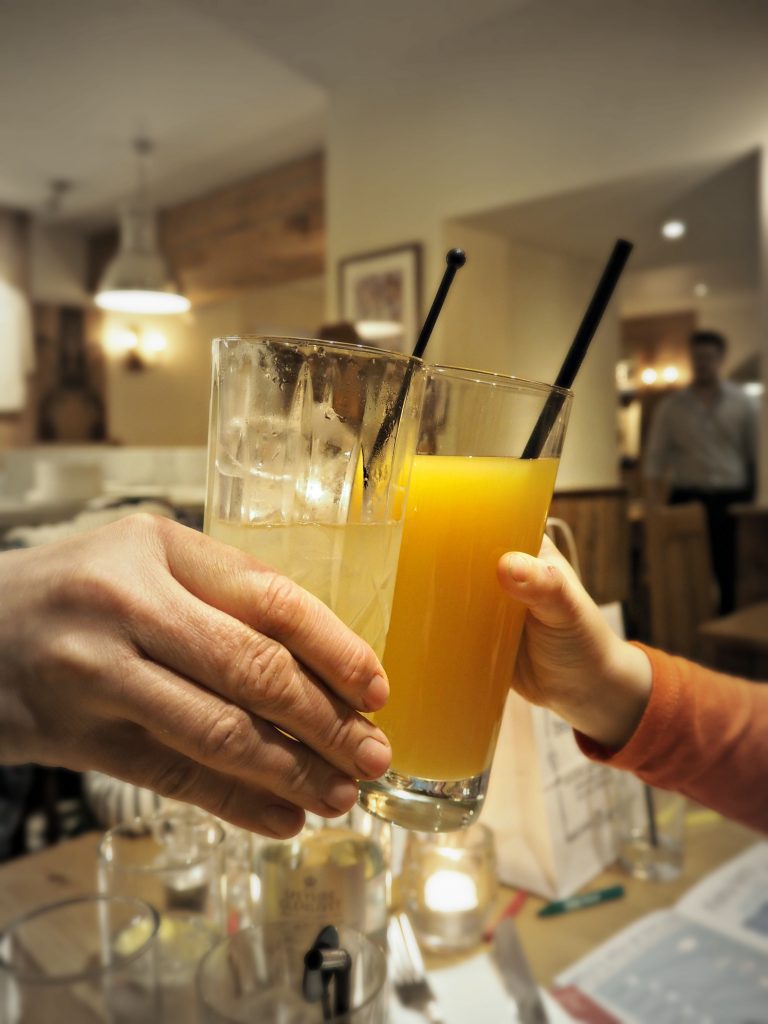 What was also apparent, was that Loch Fyne is a very child-friendly restaurant. As soon as we went in the children were each given a little gift bag full of goodies. The bag contained an activity book, some crayons and stickers. My son, who has really got into his reading loved the little activity book, and enjoyed reading the fishy facts to us included in the book.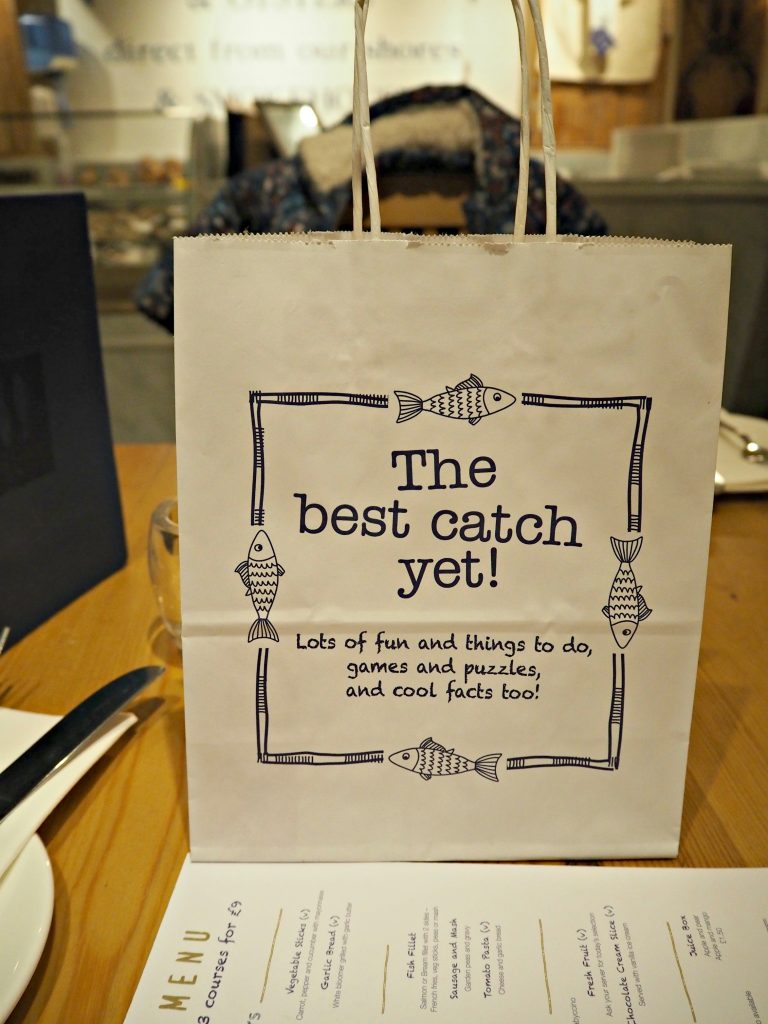 The children's menu was also very good, you could have two courses for £7 or 3 for £9. Logan chose garlic bread to start and fish and chips with peas as his main. Aria went with chopped vegetables (peppers, carrots and cucumber) to start and also fish and chips for her main.
My husband and I both ordered from the A la carte menu. For starters, my husband went for prawns and chose the pan-fried chilli and garlic king prawns. I went for the grilled Scottish king scallops, served with spicy chorizo and garlic butter. I can honestly say they were both absolutely delicious (we both tried some of each other's).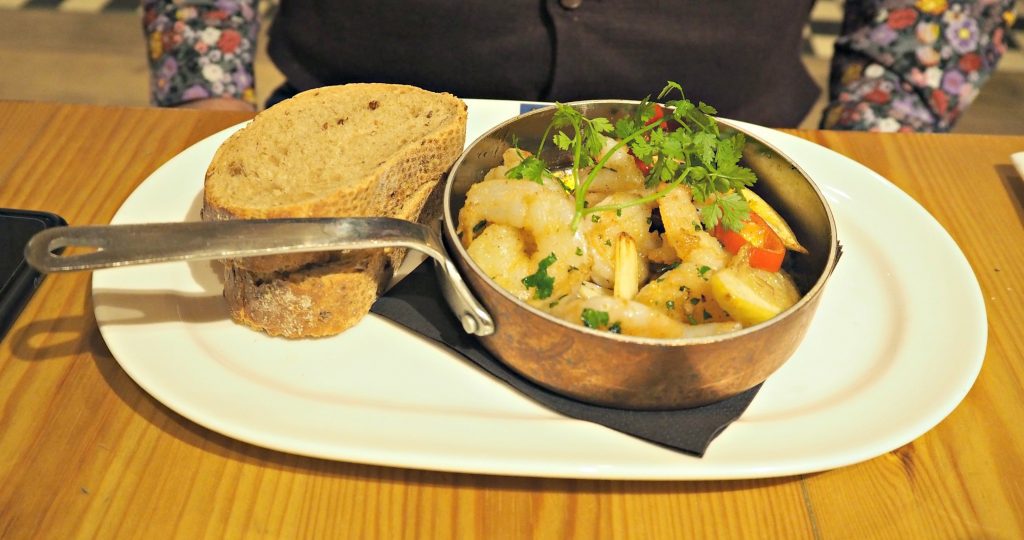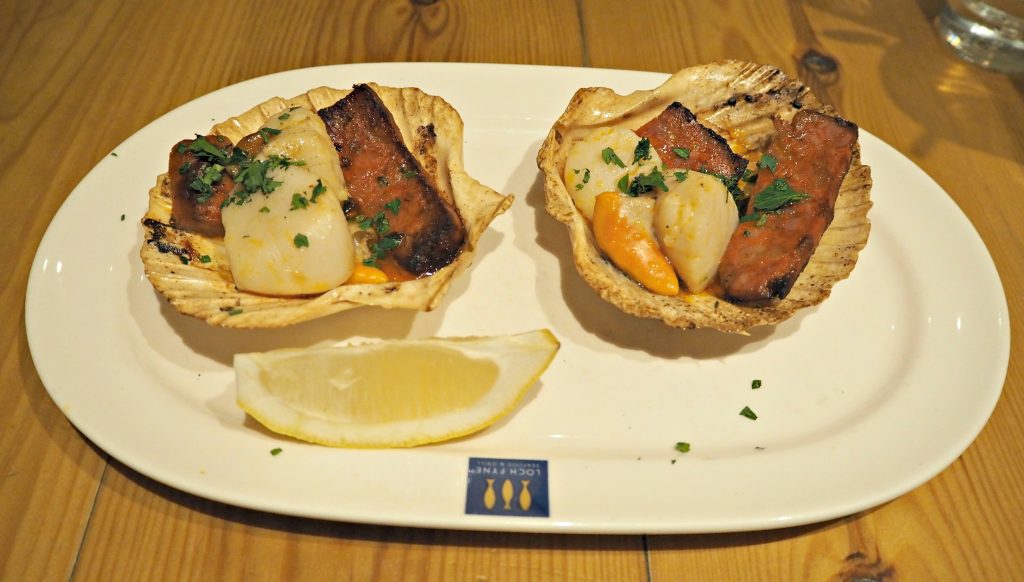 When it came to mains my husband who I think would happily confess he would never choose a fish dish in a restaurant normally, decided he was going to embrace it and completely try something new. He had an item from the specials menu – Ray wing with fries and curly kale. He really did love it and said what lovely, delicate flavour the ray had.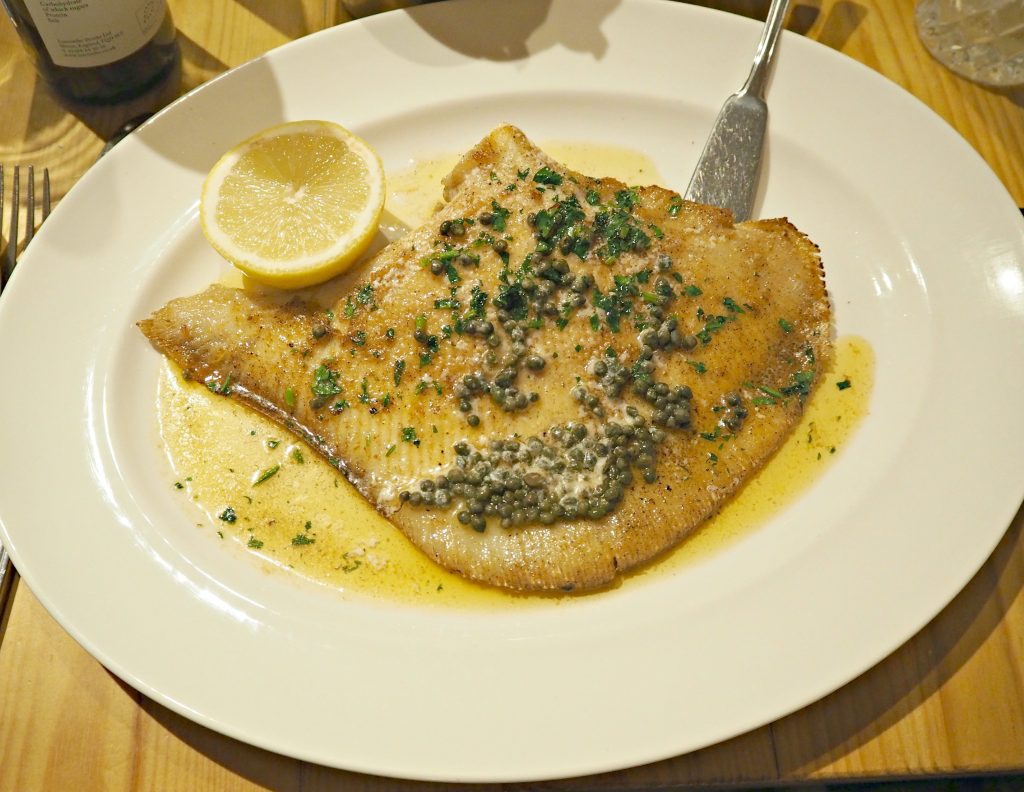 I opted for pasta which is often one of my favourite choices on the menu and had the seafood tagliatelle. The dish was served with mussels, scallops, squid, king prawns, samphire in a white wine and cream sauce, with a slight alteration in that I asked for no mussels and extra prawns instead, which the restaurant we all too happy to accommodate. Honestly, it was so good, the sauce complemented the seafood perfectly and I thoroughly enjoyed my meal.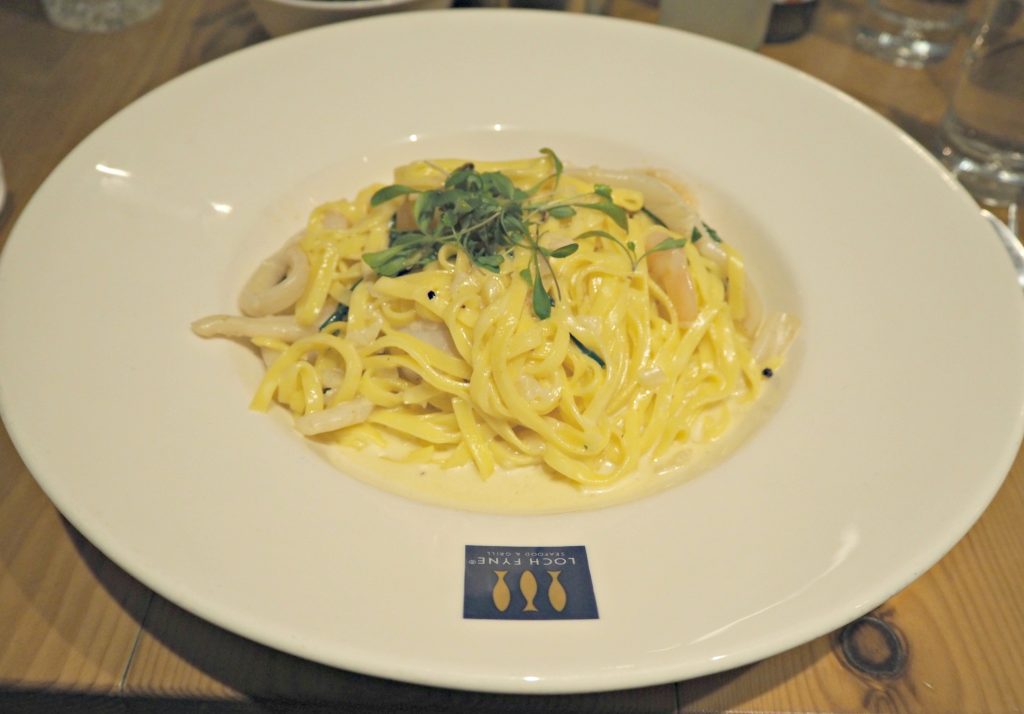 Every good meal always deserves finishing off with a desert in my humble opinion and once again, Loch Fyne did not disappoint.
I chose the glazed clementine tart with chocolate ice cream which really was amazing. So tangy and the ice cream was fab too with chunks of chocolate in it which really added to the flavour. My husband went for the creme brulee one of his staple favourites, served with shortbread. Equally delicious. The children kept it simple with ice cream and sorbet a choice that always goes down well.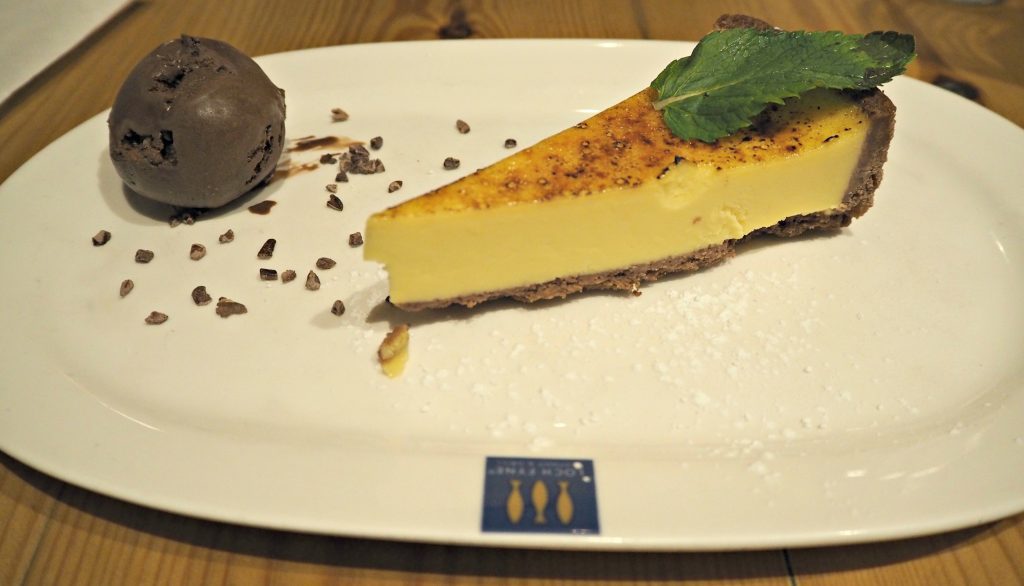 I think it's pretty clear to see we really enjoyed our meal out at Loch Fyne. The service was also attentive and friendly and we didn't have to wait long for anything. Nothing was too much trouble and the waiter was also on hand to offer advice on meal choices too.
So for your Christmas meal out this year, why don't you try swapping turkey for fish? We all really enjoyed our meal. So much so, that when my in-laws are next down as my father-in-law is such a big fish fan we're hoping to go back and take them with us.
*Disclosure: We were sent a voucher to go to Loch Fyne for the purpose of this review, however, all opinions are my own.