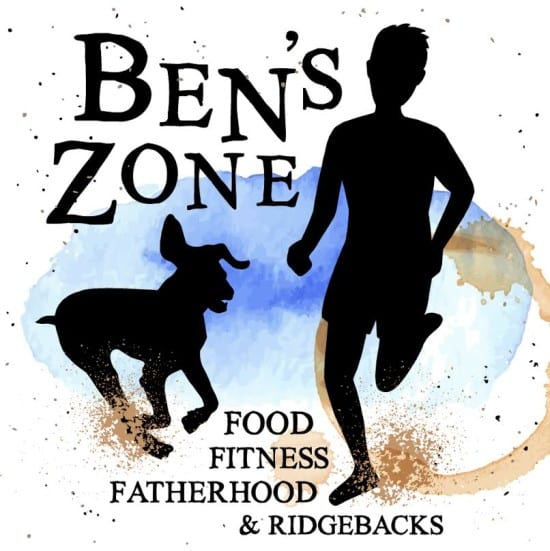 Welcome to a weekly feature on my blog – Ben's Zone. Written by husband… Ben. A foodie, coffee obsessed, ex-smoking, ex-drinking and Ridgeback loving Dad. Who is also seriously into his fitness.  You can find him on the blog (most) Sundays. Enjoy 🙂
---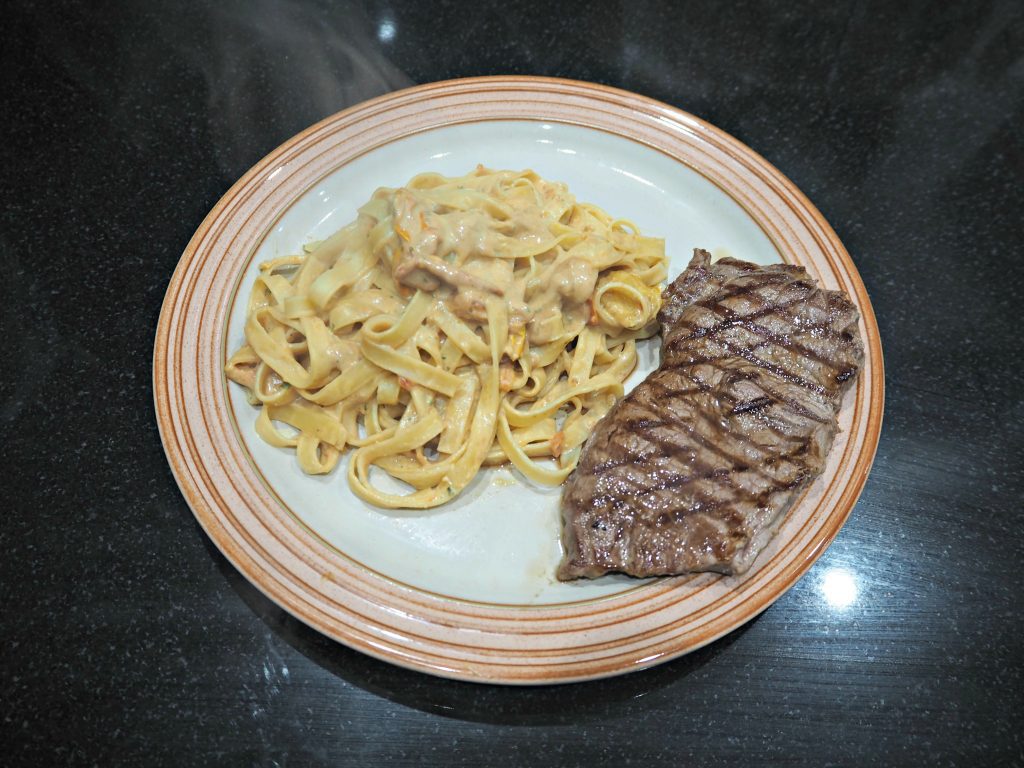 Saturday Steak and Pasta Sauce Recipe
Saturdays can be long days. For whatever reason I try and get all my 'stuff' done on Saturday so that I can spend Sunday doing what I like, whether that's going for a run, playing with the kids or whatever. So it's not unusual for me to spend most of Saturday trying to get out in front of my chores. For that reason, by the time it comes to cooking dinner, I'm often pretty tired. That being said, it's the weekend and so I want to eat something nice for dinner.
This recipe is a regular 'go to' for me on a Saturday night. It's simple and easy to cook, doesn't require too many ingredients but at the same time feels a little special, it's basically steak in a roasted tomato sauce. In terms of accompaniments, it's pretty flexible. I think this works well with fresh pasta but it's also just as at home with some oven chips or even chip shop chips if you're lusting for a takeaway. Most of all though it's quick so it can be done in the golden time between children being put to bed and falling asleep in front of a movie.
Ingredients
1 x pack of vine / heritage tomatoes
Fresh pasta
Cheap balsamic vinegar
1 x Boursin soft cheese
2 x steak of your choice
Method
1. First, a good hour before cooking take the steak out of the fridge. Bitter experience has shown this should be out of the range of any Rhodesian Ridgebacks you may own. Steak cooks better from room temperature.
2. Put tomatoes in a metal tin, douse in the cheap balsamic (do not, I repeat, do not use your nice stuff) and put into a cold oven. Turn oven to about 180C.
3. Let the tomatoes roast in the oven, when they are totally squidgy take them out.
4. At this point cook the steak to your liking.
5. While the steak is cooking put the metal tin you cooked the tomatoes in on a small burner, crumble in the Boursin cheese.
6. If you're doing pasta now is the time to cook it (assuming it's fresh, we're about 4 minutes off munching right now).
7. With the tomatoes on a low heat, smoosh them down with a potato masher so they mix into the melting Boursin.
8. Use a scraper to get any balsamic residue off the bottom of the pan (it tastes lovely).
9. When the steak is cooked remove to a plate.
10. If you're having pasta, drain, reserve a little water and dump the pasta into the cheese sauce along with reserved water.
11. Serve pasta and sauce with steak, or, steak and sauce with chips your choice.
So there you go, nice dinner for minimal effort and because there's been some minimal cooking at the end you don't feel like you completely copped out for Saturday tea (yes tea, I'm from the Midlands).