Baking Halloween Biscuits with Lalaloopsy
Who doesn't like baking? We're big fans of it in this house, and as it was half term last week it was also a great time to make some spooky biscuits ready for Halloween. To help us get our chef's hats on, the lovely people at Lalaloopsy sent us a fun baking kit to enjoy.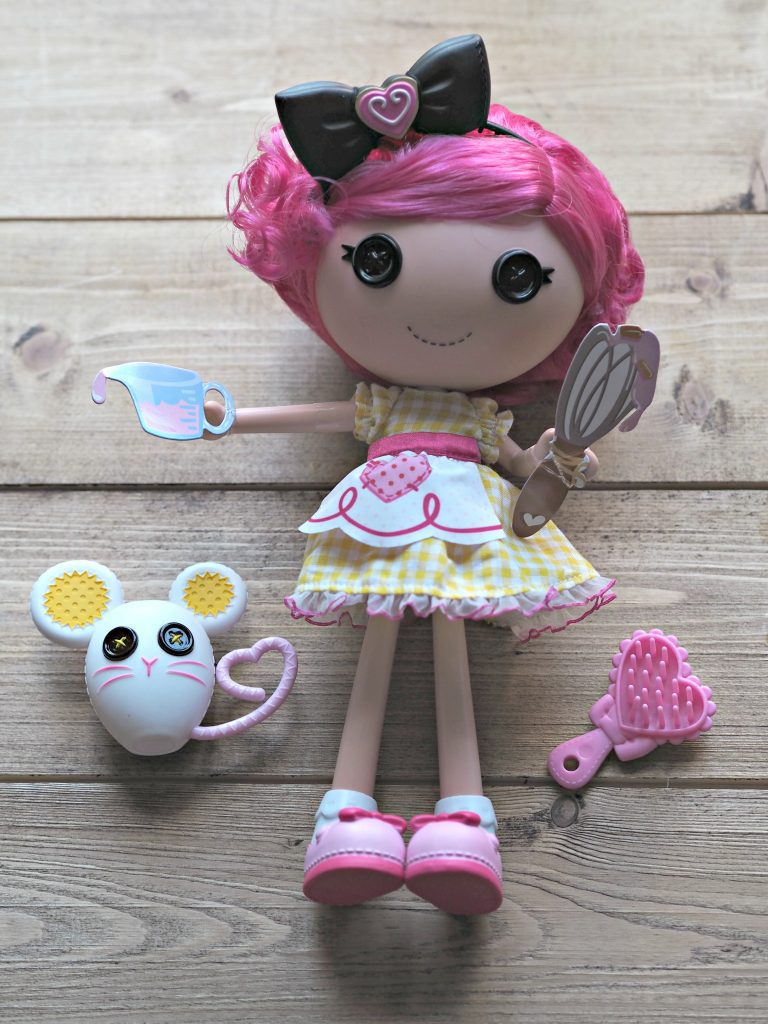 First, let me introduce you to Crumbs Sugar Cookie Lalaloopsy a doll who is passionate about baking. She loves her cookie cutter and her biscuit best taster is her pet mouse. What better companion to help us with our baking project?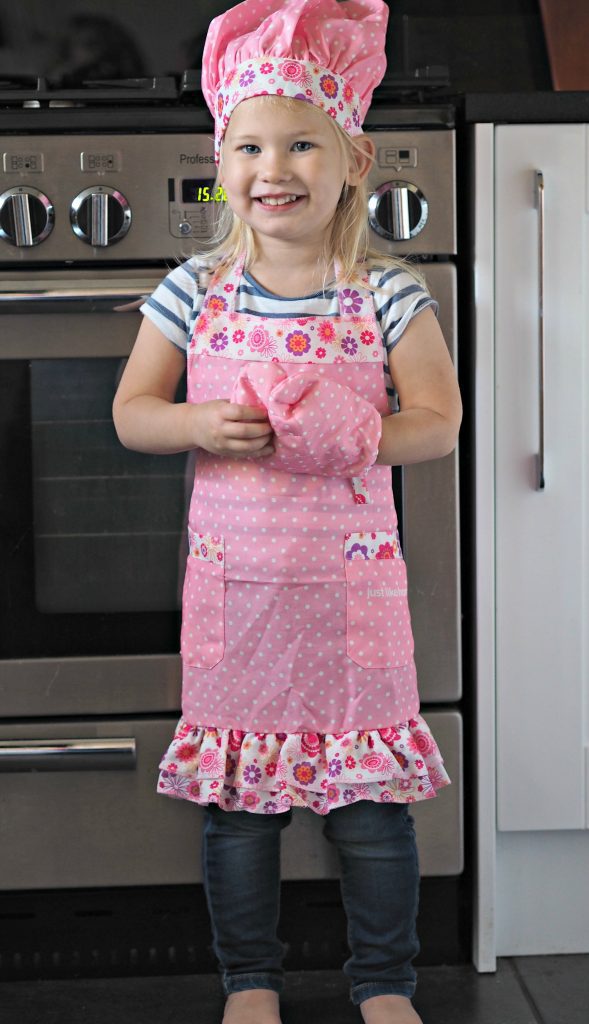 To help Aria be the best cook she could be, she was also sent this gorgeous little baking outfit. How fab does she look in it? She loves dressing up at the moment and couldn't wait to get it on.
We were sent a shortbread baking mix to cook with. Firstly we needed to mix in some butter to the mixture. We substituted for dairy free here, as Aria is allergic. But otherwise, the mix was entirely dairy free. Aria and Lalaloopsy had fun mixing the butter and ingredients into crumbs.
Then we rolled out the mixture (Aria may have stolen some…) and cut them out and popped them in the oven. Ready for some spooky icing once the baked biscuits had cooled down. As you can see Lalaloopsy and Mouse were our chief tasters.
Then it was Aria's turn to eat her cookie, I think you could say they were super tasty.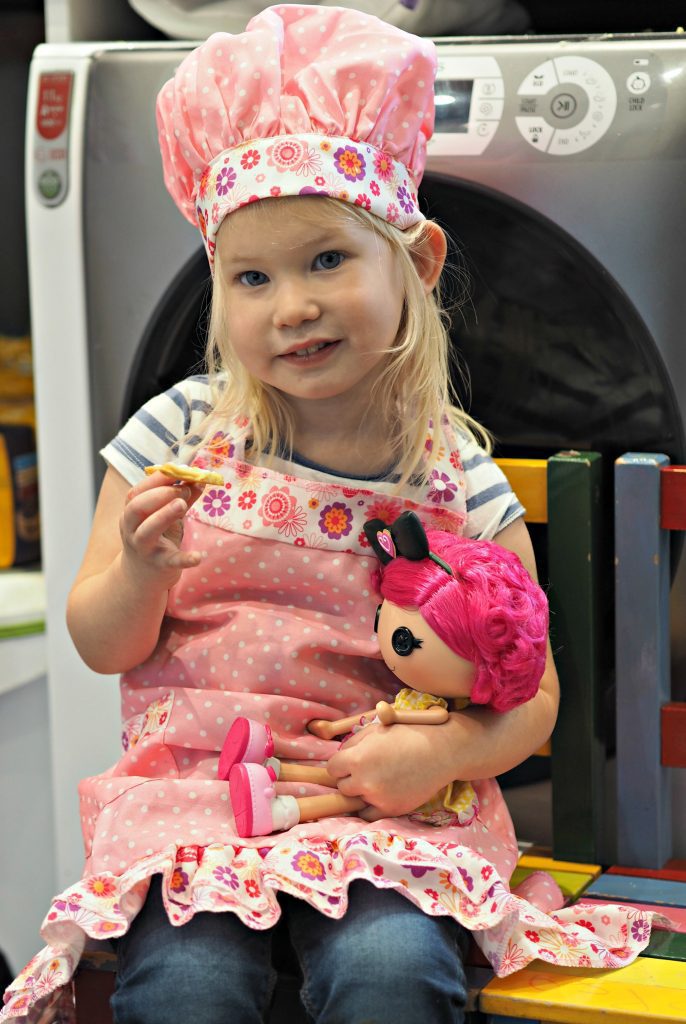 Lalaloopsy and her mouse, of course, are a lovely little toy. I think Aria particularly enjoyed involving them in an activity and making them part of game and baking which is something we both like to do together. I like the fact that each of the dolls has a story around them to help spark children's imaginations. There are all sorts of different dolls from Jewel Sparkles who likes things all glittery, Spot Splatter Splash who is creative and arty to Storm E. Sky who likes to play the guitar and rock out with friends. There is a doll to appeal to all sorts of different personalities, they each come with their own pet too.
With her big head, button eyes, kooky features and pink hair there is something very appealing about Lalaloopsy. She's just the right size to carry about too and she has proven to be a big hit with Aria.
*Disclosure: We were sent the above items for the purpose of this review, however, all opinions are my own.