Havex Machines Combat Bot & Mech Bug Review
My little boy really loves playing with Transformers, so we were very excited to hear about a new transforming toy on the block – Havex machines. Aimed at children 6 years and over there are going to be 7 Havex machines to collect and they all transform into something cool.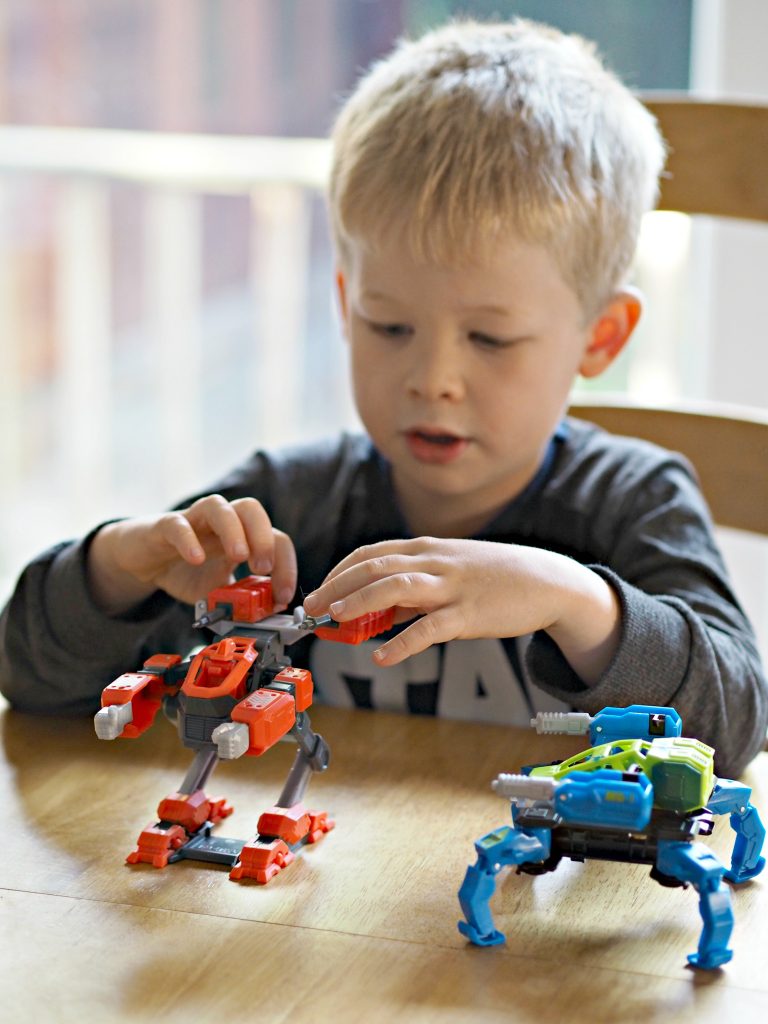 We have been sent two Havex machines to review – the combat bot (orange and on the left) and the mech bug (blue and on the right). The combat bot is just as it sounds, an advanced fighter ready to defeat the bad guys. It transforms from a standing robot to a combat pod, it also comes with a blue micro truck that can rush to safety back inside the bot.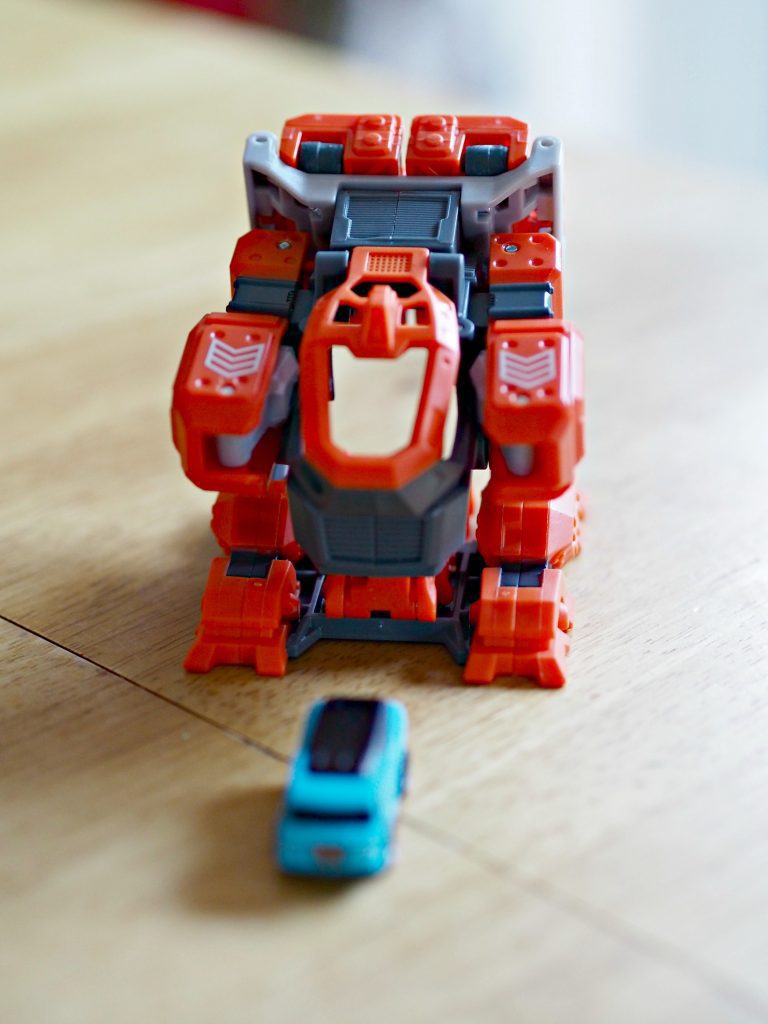 The Mech bug transforms from an armoured bug into a vehicle and has a car carrier and as with the combat bot it comes with its own orange micro car.
Both machines have their own weapons, ready for fighting and defending. Just like any good robot.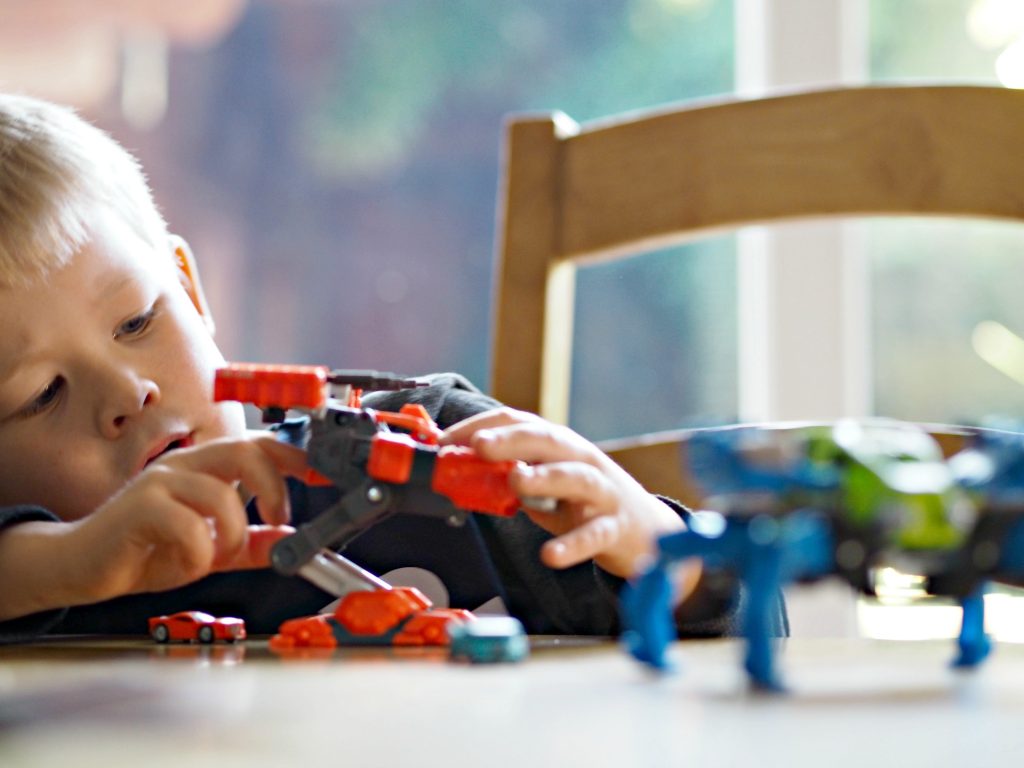 My son really enjoyed playing with these toys, he made the blue bot the bad guy and the orange the good guy and they had battles against one another on the table. The one thing he did struggle with was transforming the toy, the toys each come with their own step by step guide. I have to confess it took me a couple of goes to master it, as some of the parts kept popping out again. Sometimes they would stay in their transformed state and sometimes they wouldn't. But because of this I would definitely say the recommended age of 6 years old is right – we all know that sometimes you can give toys to younger children that recommended, but I wouldn't in this case.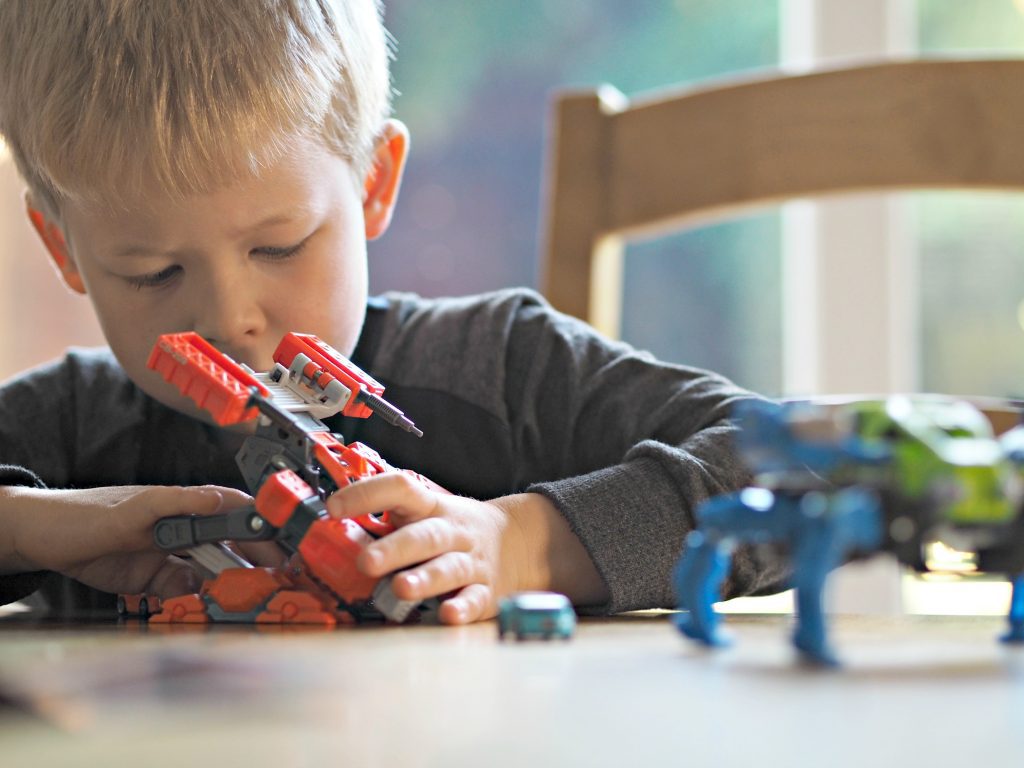 These are fun little toys and pretty good value at £11.99 each, they are a nice idea for Christmas. But the transforming part could be improved a little. My son has definitely enjoyed playing with them though, and having little mini-wars with them either against each other or against an imaginary bad guy.
The Havex machines are available to buy from Smyths, The Entertainer and Toys R Us.
*Disclosure: We were sent the above toys for the purpose of this review, however, all opinions are my own.