Today I welcome Debbie from My Chaotically Electric Life. She is sharing a children's book review with us. Debbie is Mum to Olivia (19), Corey (5) and Anya (3) and she writes about her family adventures, fashion and beauty; her home and reviews.
---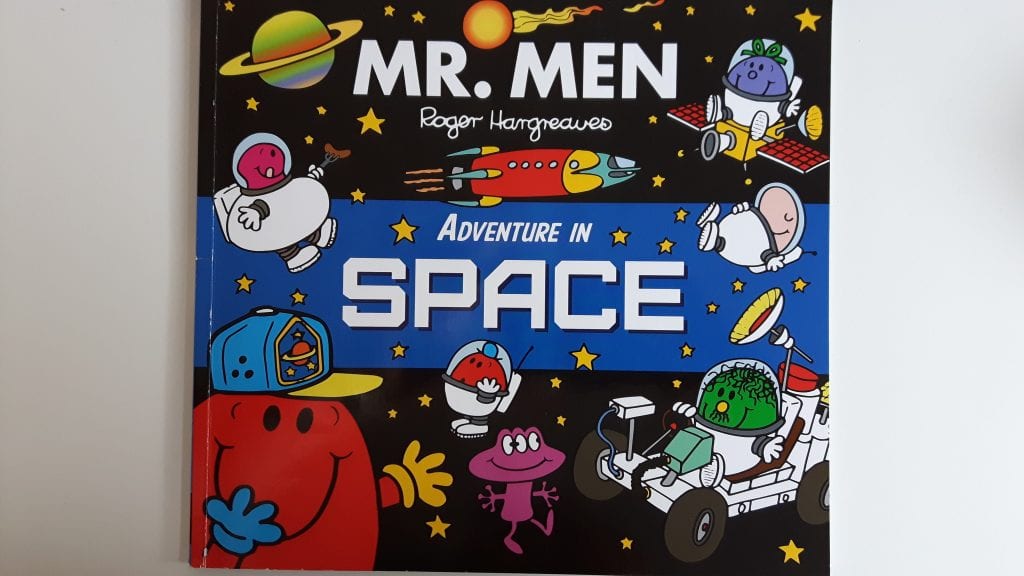 Mr. Men Adventures in Space by Roger Hargreaves
I'm sure we all loved reading the Mr. Men and Little Miss books by Roger Hargreaves when we were young, I know I did. Well, now you can share your childhood memories with your kids and embark on a new set of adventures with the well-loved characters as there are some new Mr. Men (and Little Miss) books available.
We picked up a copy of Mr. Men Adventures in Space while grocery shopping as it fit in with our weekly space theme. The book features a selection of well-known characters as they embark on an unexpected trip to space courtesy of Mr. Wrong.
We follow the characters as they mistakenly join Captain Strongarm on his rocket as he sets off on a mission to Mars. During the book, we encounter several Mr. Men including Mr. Small, Mr. Bounce and Mr. Impossible (who was always one of my favourite characters, along with Mr. Tickle). Little Miss Wise and Little Miss Naughty also make an appearance.
The illustrations are exactly as I remember. They are bright and colourful and the characters are easily recognisable.
My Verdict
The story is fun to read and the kids loved it. There are a few areas of the book where you can elaborate on the topic of space, such as when Captain Strongarm explains where they are heading.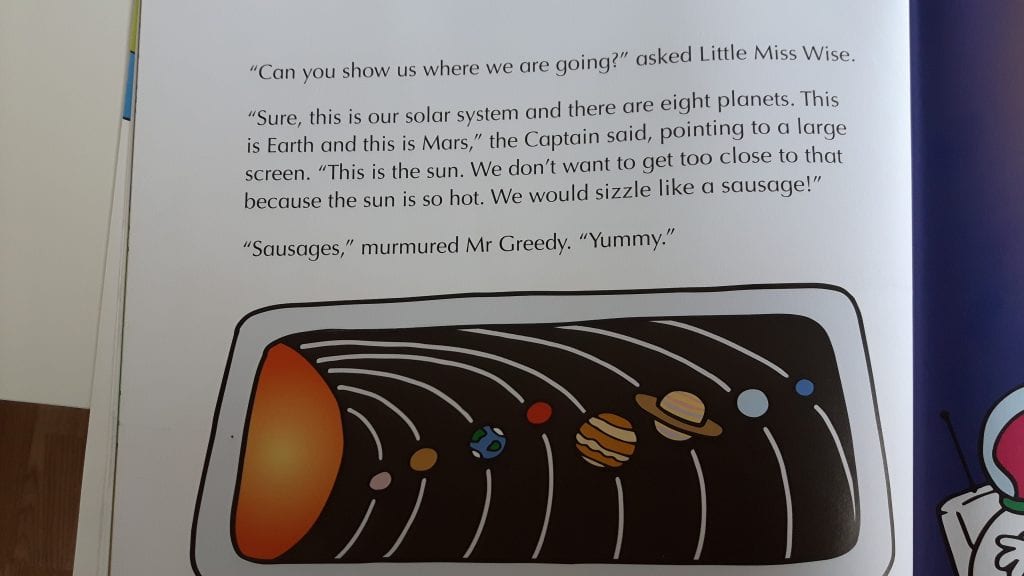 I also thought the Did You Know? page at the end was a nice touch, especially if there are any budding astronauts out there.
Kids' Verdict
I love it a little bit. I like Little Miss Naughty best – Anya, aged 3
It's really funny. I liked the bit when Mr. Wrong called the spaceship a kettle – Corey, aged 5
The book is just one of a series and I'm sure we will be adding some of the others to our ever expanding library.
You can find Debbie online:
Blog | Twitter | Instagram | Facebook
---
Thanks for your post Debbie. I always love reading about children's books as we love them so much in this house. Like you I love the look of the Did you know? page at the back and I the book definitely looks both fun and educational.