Molly Brown London Children's Necklace Review
While my daughter will happily play with diggers, cars and bikes, she also has a love, just like her Mum, of pretty things. She loves to stack herself up with lots of jewels to accompany her princess dresses and tiaras. A few months ago, Aria went to her first ever wedding (that she remembers) and she was enchanted by the bride saying that she looked just like a princess. Then when one of the bridesmaids said she could take her bouquet home, she was delighted. She asked for the wedding if she could have jewels just like Mummy and we managed to find some beads for her. So she was totally excited to be sent a necklace from Molly Brown to wear just like her Mummy and a princess.
Molly Brown is a British jewellery brand designed for children. Their designs are simple yet sophisticated and make perfect special gifts for children. If you have a look on their website they really do have some beautiful pieces in real classic designs that I am sure most children will cherish. They would also make great gifts for bridesmaids, christenings or communions.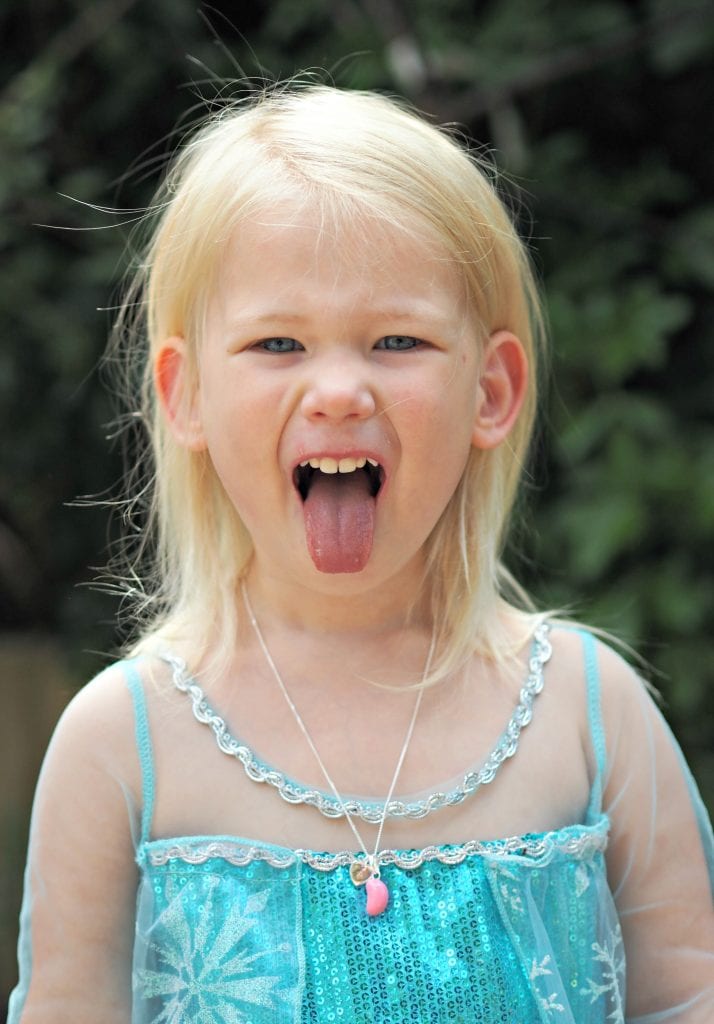 Aria chose the personalised strawberry jelly bean necklace to review, I suspect partly because it was pink! Although you can choose jelly beans in different colours. It comes with a silver charm on it that can be in the shape of a heart, star or circular disc. Here Aria chose the heart which has been engraved with the letter 'A'.
The packaging that the necklace arrived in was absolutely stunning. A gift bag with a gorgeous bow and then there was a lovely gift box with another bow and a gift card. Inside the necklace was wrapped in a pretty pink mesh bag to keep it safe too.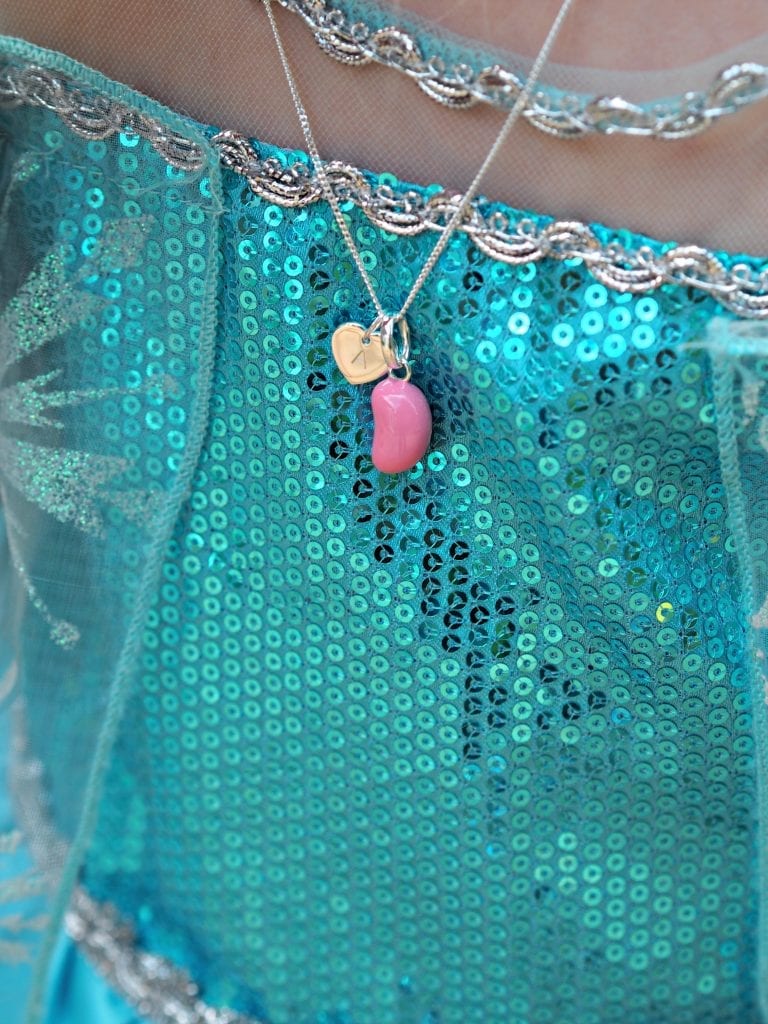 The necklace itself is adjustable and can be worn at either 14 or 16-inch length. Aria is wearing it here at the full length. But there also is a second fastening loop so that the necklace can be made smaller. Which is great, as it means the necklace can grow with the child.
The necklace really is beautiful quality, made of sterling silver. Both and Aria and I have been delighted with it. It has been put away for special occasions as I do think if she wore it every day there is a good chance she would break it. But for a beautiful gift idea and a special jewellery item to wear to occasions and parties it really is the perfect gift for a little girl. I am very tempted to get Aria a little bracelet for Christmas.
Personalised jelly bean necklace £45.50
*Disclosure: We were sent the above necklace for the purpose of this review, however, all opinions are my own.