*Please note this feature contains affiliate links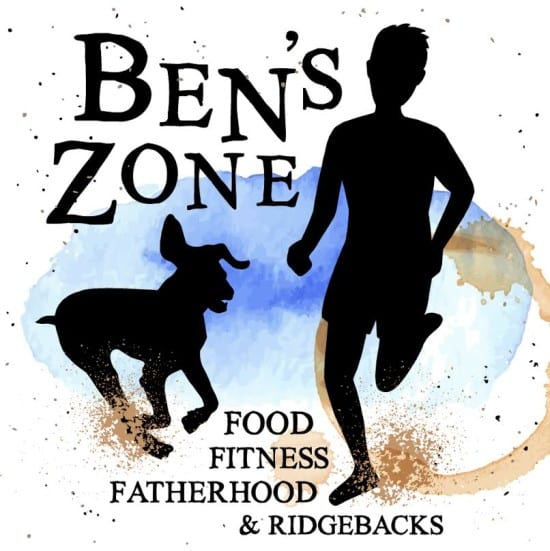 Welcome to a weekly feature on my blog – Ben's Zone. Written by husband… Ben. A foodie, coffee obsessed, ex-smoking, ex-drinking and Ridgeback loving Dad. Who is also seriously into his fitness.  You can find him on the blog (most) Sundays. Enjoy 🙂
---
Afghan Chicken Recipe
It's summer again and so it's time to barbecue. The beauty of outdoor grilling is that the spectacle of winding woodsmoke and the deep charcoal aroma create a lot of energy and excitement, so all you need from the food is good simple flavour and you have a great experience.
Most of my favourite barbecue recipes come from American chef Steven Raichlen and his book The Barbecue Bible. His approach to the grill is eclectic but always possible in a home situation (some American BBQ cooks for days and requires an entire animal). This recipe is a standard for me, the taste is lovely and the prep is simple so it's one I can do relatively quickly on a Saturday evening. There's nothing too strong or hot in terms of flavour so it's suitable for most folks, although not those with a dairy allergy. The key is to get whole chicken legs rather than breasts. You get a good quantity of meat and it's dark meat so it's packed with flavour. Do remember that any grilling on the bone takes longer, so set the heat lower and use a probe thermometer to make sure that you're cooked all the way through.
For this recipe I'd recommend using what Raichlen describes as a '3 zone grill' get your charcoal or briquettes going and when they are ready to spread, lay them out in a double layer for a third of your grill space, a single layer adjacent to that of the same size and then the rest of the area with no coals. Then if you find the outside of the chicken is cooking too quickly you can move it to the 'safe zone' without coals and allow it some respite, it'll keep cooking as the heat conducts through. For the most part, on a kettle grill with the vent slightly cracked, these legs can be left in the middle zone and they should cook slowly but evenly without incident.
I use the 'hot zone' to cook off smaller pieces of meat like sausage and burgers if I am doing a large barbecue. So without further ado, on to the recipe (found in the excellent Barbecue Bible).
Ingredients
(serves 4 – 6)
4 – 6 whole chicken legs (thigh included)
500g Greek yoghurt
2 tablespoons fresh ginger
1 small onion
3 tablespoons lemon juice (fresh is better, I use 1 lemon)
1 tablespoon cayenne pepper
2 teaspoons salt
1 teaspoon ground black pepper
1 teaspoon cumin seeds (toast in dry pan until the spice starts to smell)
6 – 8 garlic cloves
Method
1. In a food processor blend up the onion, garlic and ginger. Put in non-reactive bowl after
2. Pour in pepper, salt, cumin, lemon juice
3. Pour in yoghurt
4. Mix together (should look slightly pink)
5. Take chicken and make deep slashes in skin(chicken skin is impermeable, this allows the flavour to penetrate)
6. Submerge chicken in yoghurt, leave for 4 – 6 hours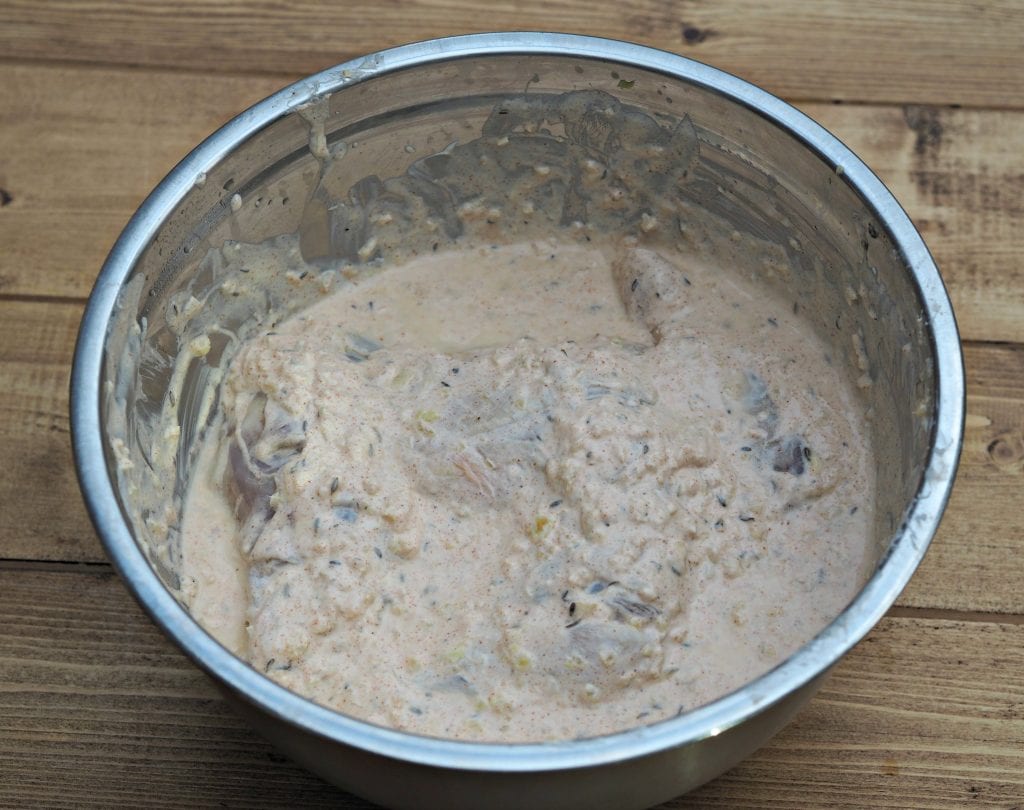 When ready, grill on 'medium' area of the barbecue until the internal temp hits 165F
That's it, basically. You can serve with a nice fresh salad, radish and cucumber work really well here. It's a lovely light dinner on a summer evening with just a hint of eastern spice.
Buy Steven Raichland's the Barbecue Bible on Amazon.