Today I welcome Wendy from Daisies and Pie to the blog. Daisies and Pie is a family food, home and lifestyle guide for real people. With loads of tips, cheats and timesaving ideas to help you create tasty food, have a clean and organised home and do really feel-good things.   
---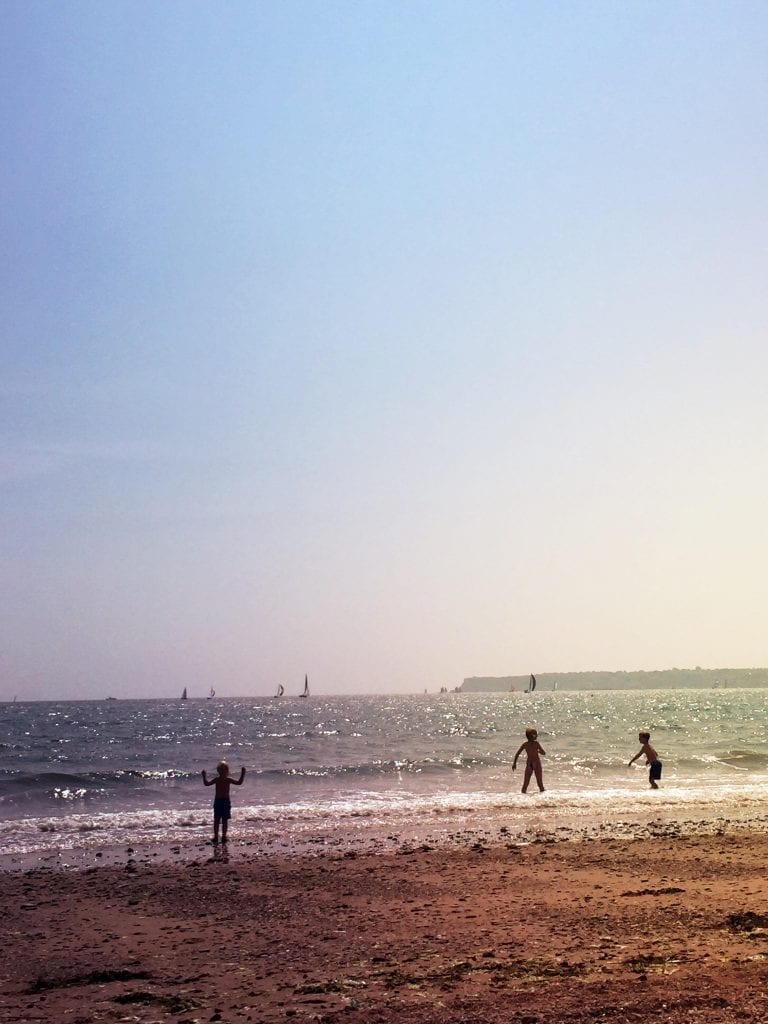 Feel Good Activities for Summer
Make the most of the summer days by squeezing in time to feel good! We've got 10 low cost, totally achievable ways to feel good that'll really make you and the kids smile!
Summer picnic
Pack up a few delicious treats and head off out for a summer picnic. You can picnic anywhere, head for the beach, the countryside or keep it local with a trip to a local park. What matters is good food and good company.
You can throw together a simple picnic with just a few nice sandwiches, boxes of salad and finish with strawberries and cream.
Grow some fresh salad
It's really easy to keep yourself in fresh baby salad leaves all summer long – just fill up some tubs with compost, scatter salad leaves, and in just a few weeks they'll be ready to eat.
Summer evening in the garden
Plan an evening in the garden, take time to decorate it so it looks special, strings of bunting and fairy lights, little tea light candles all create a magical atmosphere. Add some music, some good friends and enjoy yourself.
Sort out your summer wardrobe
Go through your summer wardrobe, take out all the things you no longer love and donate them to charity. for an instant feel-good.
Visit the beach
Pack up the car with deckchairs, buckets and spades and head off for a day at the beach. Nothing feels better than fish and chips eaten with a wooden fork by the sea.
Make midsummer flower crowns
A gorgeous summer activity to get the kids involved in, gather up some lovely summery flowers, if you have none in the garden, just pick up some cheap bunches at the supermarket. Using florist twine, create midsummer flower crowns.
BBQ breakfast
Mix things up a little and treat the kids to BBQ breakfast. Nothing better than breakfast outdoors in the fresh air.
Dance in the rain
Let's face it… summer always gives us rainy days! Get the wellies on and get out there anyway. Dance in the rain like nobody is watching, even if they are.
Plant wildflowers
Pick up a couple of packets of wildflower seeds and create a little corner of the garden that's packed to bursting with wildflowers, even a tiny corner will attract bees and butterflies.
Make ice-cream sundaes
Treat the kids to ice-cream sundaes – set up a little build-your-own ice-cream sundae bar – think chocolate sauce, caramel sauce, sprinkles, marshmallows, butterscotch chunks and fresh strawberries.
You can find Wendy online:
Blog | Twitter | Instagram | Facebook
---
Thanks so much for the lovely post Wendy. There are some really lovely ideas for summer here. I do love sorting out my summer wardrobe and I have never thought of having a BBQ breakfast before, but it sounds like fun!