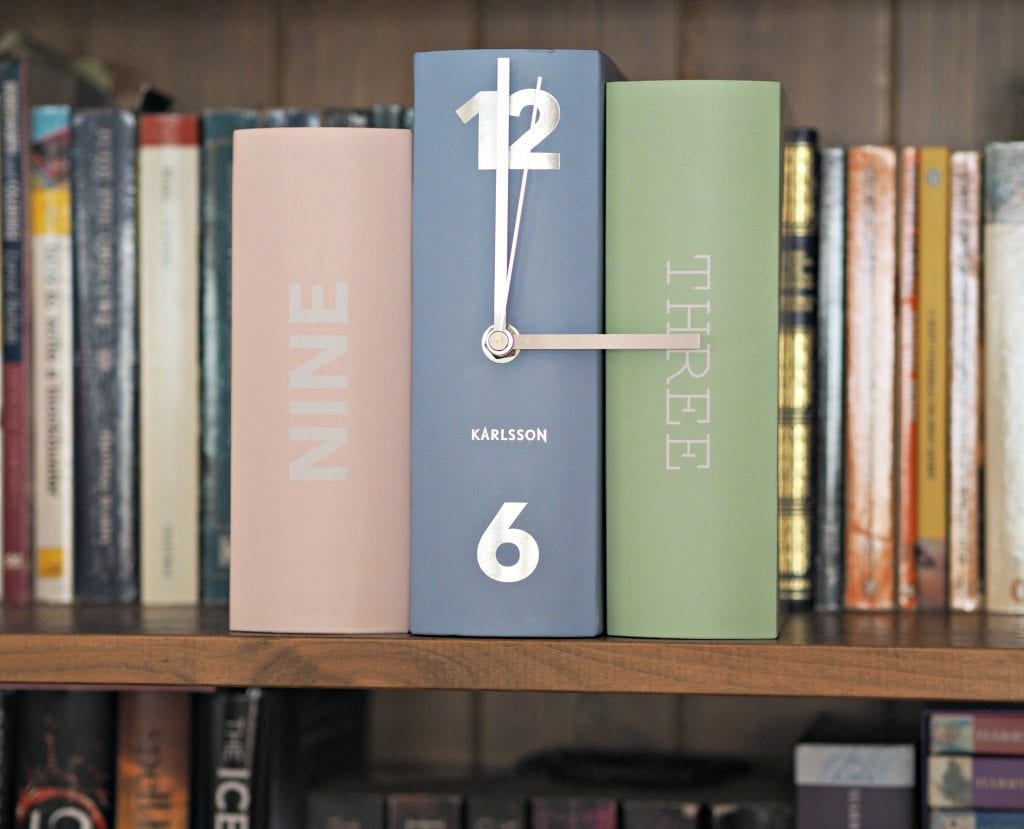 Karlsson Table Book Clock from Red Candy Review
I think that anyone who knows me or reads this blog will know just how much I love books. As we're also in the process of moving house, decoration and interiors is very much on my mind as I think about how to decorate our new home.
I was really excited to be asked to review something from a new to me company called Red Candy. Red Candy are an unusual interior design company who dislike beige, which is something I can get on board with. I also hate beige and think the world should be full of colour. They have some seriously funky things on their website and I could honestly spend ages browsing it. However, it probably comes as no surprise to you that I completely fell in love with their book clock.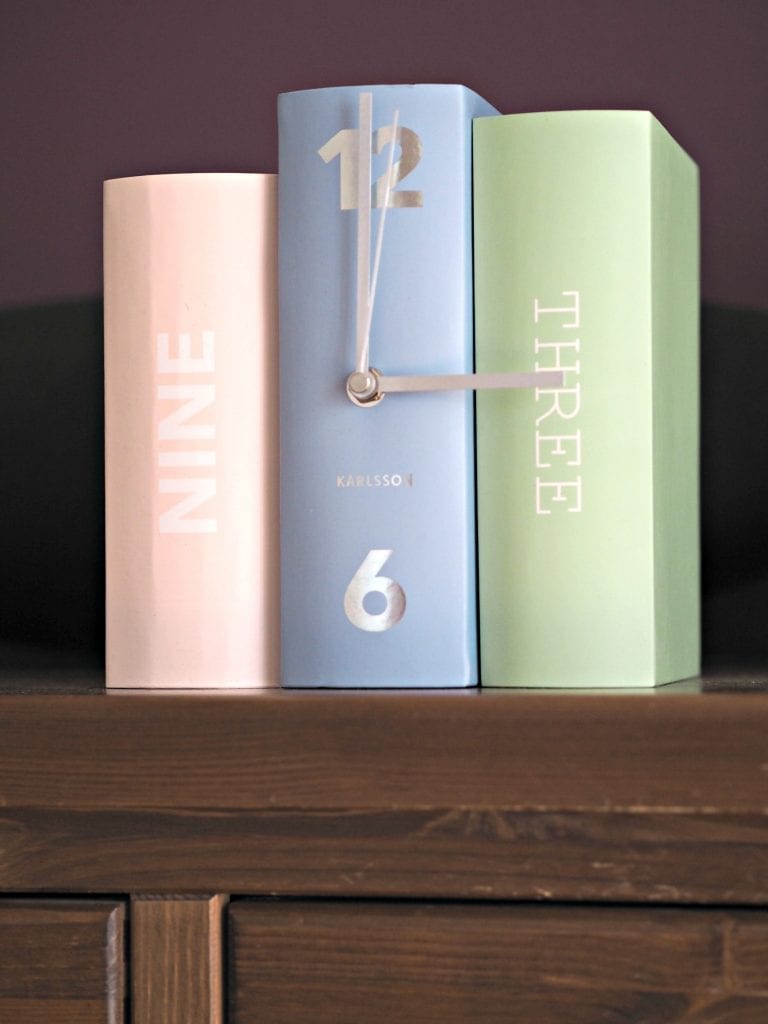 It totally wins on three fronts for me being stylish, fun and of course bookish. As soon as I saw it on their email, I fell in love. It even has detailing on the top and bottom of the clock that look like pages, to give it an authentic look. The books are hollow, so it is not heavy and the clocks needs a single AA battery to get it going (not provided).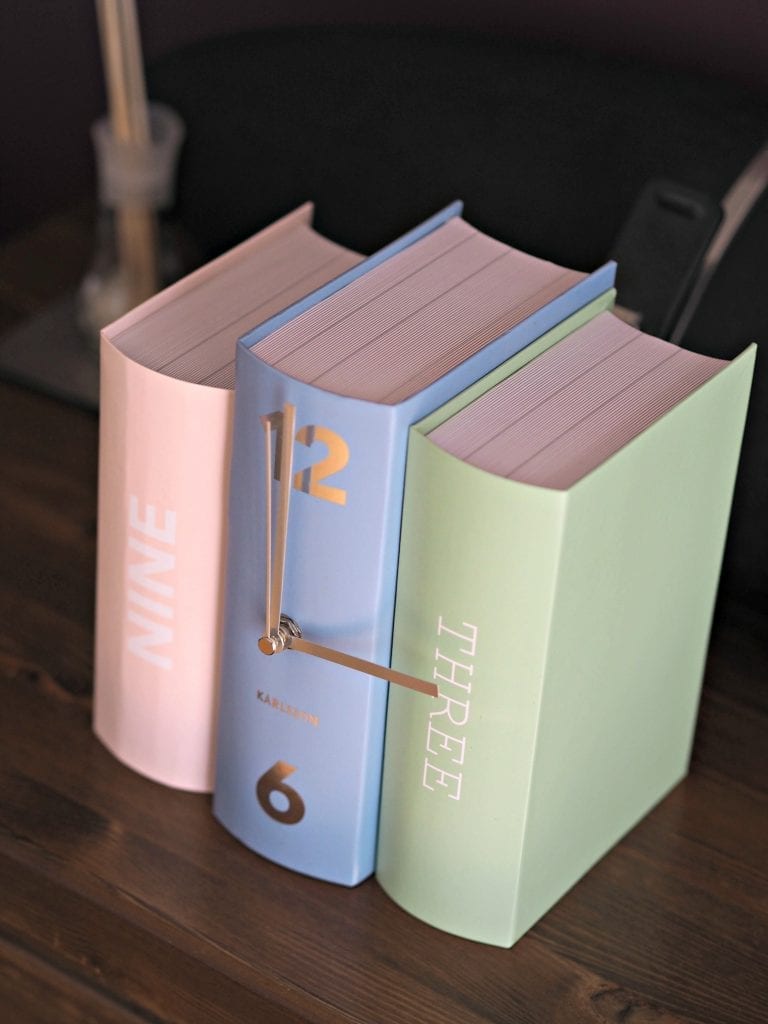 The clock itself is made of (good quality) cardboard, and I guess this would be my only criticism. It would be nice to see it made of something a bit more durable, maybe wood. But if it was, it probably wouldn't be such good value, priced at just £29.50.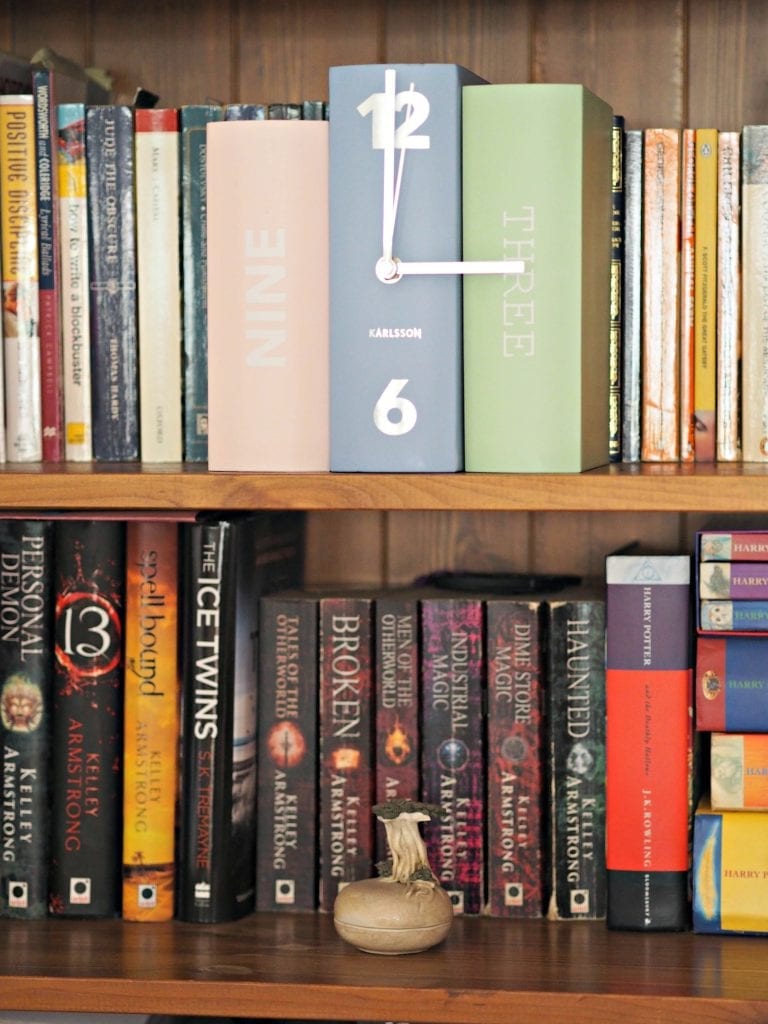 Other than that small niggle and this is me more worried about it getting damaged than anything this is a really lovely clock.  If you love books as much as me and funky home accessories, then I suspect you too will fall in love with this clock. Now it's time for the important decision of where I hope to put it should everything go ok with our moving process!
Karlsson Table Book Clock RRP £29.50
*Disclosure: I was sent the above item for the purpose of this review, however, all opinions are my own.