*Please note this feature contains affiliate links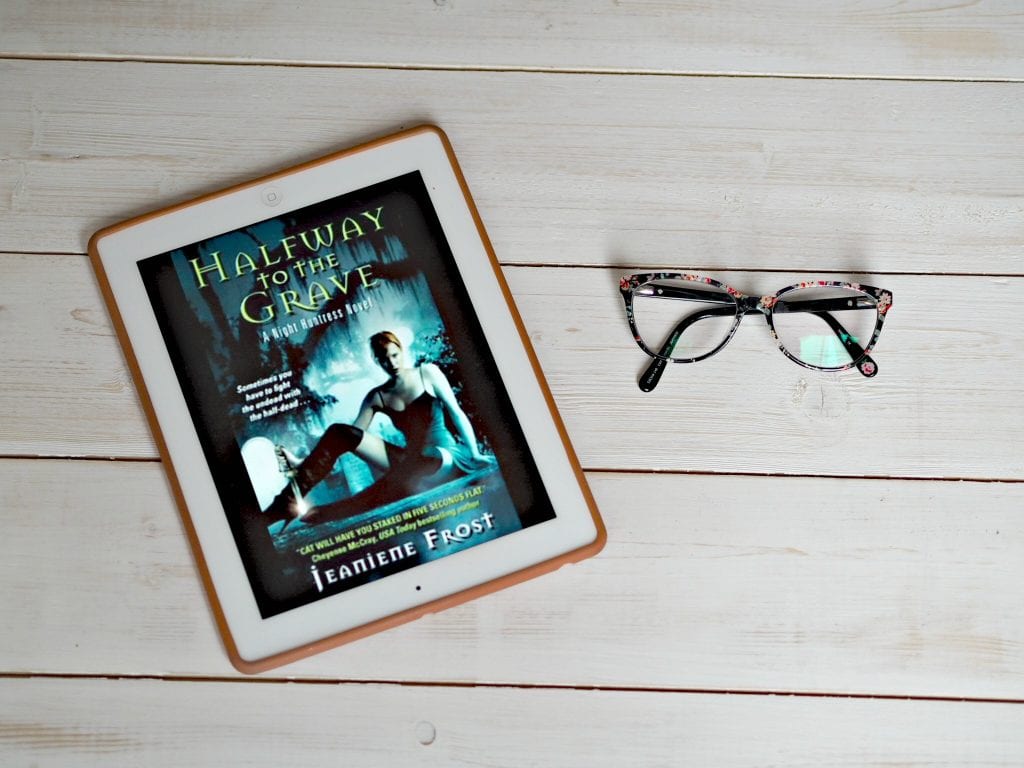 What I've Read and Watched in April 2017
Welcome back to my new monthly feature where I share what I have read and watched each month.
Read
After my meagre reading attempt in March where I only read 2 books, I more than made up for it in April reading 9 books. I think this was partly because I was unwell over Easter with tonsillitis so spent a couple of day curled up on the sofa feeling sorry for myself.
I started off by reading Jeaniene Frost's latest release Into the Fire which is the final in her spin-off series about Vlad (yes that Vlad). It's a great spin-off series and I really enjoyed it. It's the final and I feel sad to see end, but it has laid open a plot for another spin-off for one of the characters which I really hope happens.
However, it got me in the mood for going back and re-reading her original Night Huntress series that got me hooked into Frost's writing in the first place. The series follows Cat who is half human and half vampire, and also a vampire assassin also known as the 'red reaper'. She is a seriously bad-ass and complicated character. The action scenes are great, at times almost cinematic, as is the love story and humour that Frost injects into the books. I decided to read the whole series from the beginning to the end, so watch this space for those and because there are two spin-offs that occur in the middle of the series, I decided to read them too. I have decided to review each of them for the blog so watch this space, but this is the order if you fancy sinking your teeth into them yourself (pun intended): Halfway to the Grave, One Foot in the Grave, At Grave's End, Destined for an Early Grave, First Drop of Crimson (spin-off), Eternal Kiss of Darkness (spin-off), This Side of the Grave, One Grave at a Time, Up from the Grave.
TV
As a Ghost Whisperer fan, I thought I would give Jennifer Love-Hewitt's TV series The Client List on Netflix a go. It tells the story of a woman whose husband abandons her and her children, so she takes a job as a masseuse who gives 'extras', and ends up with a secret life. The plot is complicated, she makes some interesting decisions and I kept getting distracted by her false eyelashes. I ended up watching both series one and two – it was cancelled after that. It was entertaining, but if I'm honest I can't say it was brilliant.
https://youtu.be/Azyr5knSOY4
Film
There are two big films I watched in April. The first was Beauty and the Beast which was awesome! I have written a full review if you would like to read it, but if you haven't yet I would definitely suggest you head on down to you local cinema.
The second was Rogue One, I had already seen it at the cinema with my son, but my husband hadn't seen it. It's definitely darker than the last Star Wars film, but I really enjoyed it still second time around. The battle scene at the end is pretty awesome and I loved that the main lead was female too.
That's it for me for the month, did you read or watch anything fab last month?