*Please note this feature contains affiliate links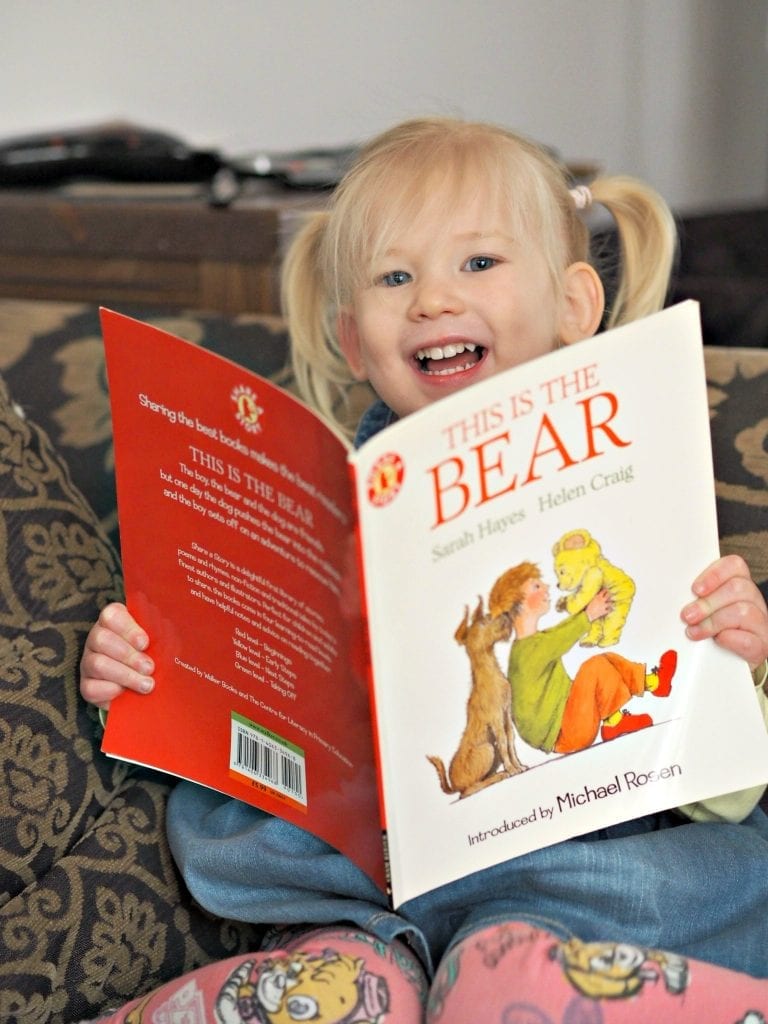 This is the Bear by Sarah Hughes and Helen Craig

Illustrated by Helen Craig
32 Pages
Children's Stories
Walker Books
Age range: 1.5+ years
This is the Bear is a book my Mum bought for Logan when he was younger and one Aria is really enjoying at the moment. It's a lovely story about a bear who goes on a bit of an adventure. Although the adventure is not your typical type of day out, it's all very tongue-in-cheek much to the delight of my children.
The bear and a very cheeky dog steal the show as their antics lead them to a place that no toy or bear would every normally want to go. But you see with the eyes of fun and mischief everywhere can be an adventure.
The story has a fabulous rhyming cadence, which I really enjoy when reading books to children. I think it's just more fun to read books that rhyme and I know it is good for language development too. As well as the main story itself, the book also has little fun speech bubbles adding light hearted anecdotes to the story as it progresses. The illustrations are also cute and traditional.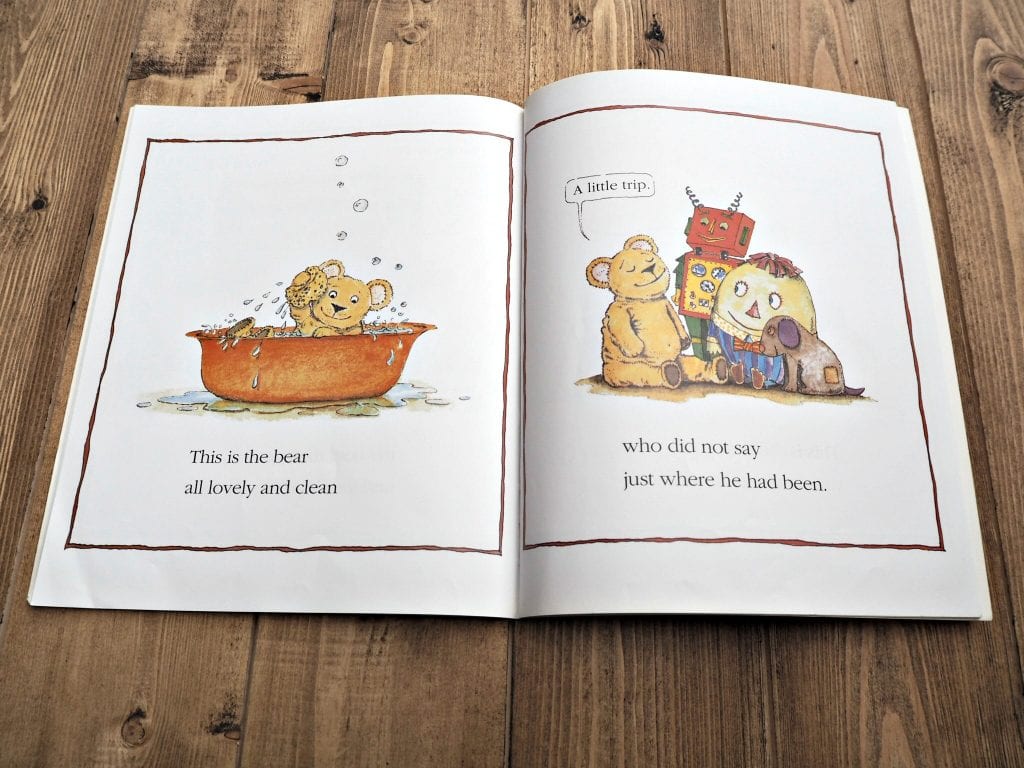 Verdict:
This is the Bear is a really fun little story that both of my children have enjoyed, a dog, a bear and a little day trip, all with a positive spin.
Rating: 4/5
Buy the book on Amazon.