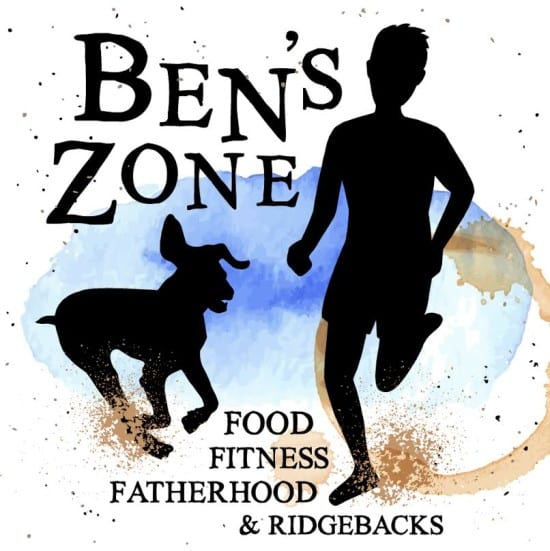 Welcome to a weekly feature on my blog – Ben's Zone. Written by husband… Ben. A foodie, coffee obsessed, ex-smoking, ex-drinking and Ridgeback loving Dad. Who is also seriously into his fitness.  You can find him on the blog (most) Sundays. Enjoy 🙂
---

Simple Nachos Recipe
Right now my life consists of working, running and spending the time I have left with the kids. Because of the running I am aiming to spend the kid time cooking, so I can then eat, to fuel more running. So here's a really really simple fun thing to make that's also fun to eat, simple nachos. I like nacho chips like Doritos but they are super salty so I don't want to eat them too much, they also turn my fingers orange, which is funny, but not at work, these chips address that. Another advantage to this recipe is that it's a great way to use up old stale tortillas, we always end up with a couple of spares after enchiladas. A couple of tortillas will make enough chips for 2 adult servings of nachos with a sandwich. For a big nacho / salsa / cheese fest you'd probably want about 4-6.
Ingredients
Some tortillas (you decide how many)
Some light oil, no strong flavours (I use basic rapeseed oil)
Some salt if you like
Method
Pre-heat oven to Gas 4.
Lay out the tortilla and paint it lightly with oil, this is a fun job for the kids. Do this on both sides
Cut the tortillas into wedges so that they look like nachos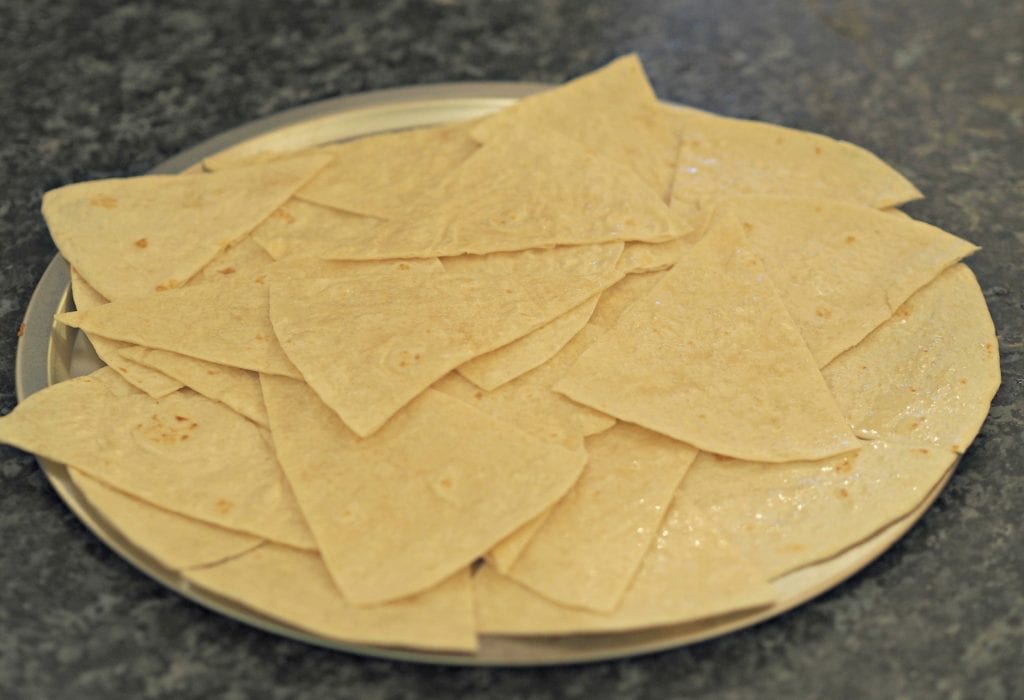 Lay onto a baking tray and bake in the oven until they start to brown.
Remove from oven, don't worry if some are a little floppy, they'll harden as they cool
Decision Point!
If you're being sensible and having these with a sandwich, salt the chips and stop here.
If, on the other hand, you're in the mood for a bigger snack, read on.
Dump the chips into an oven proof dish.
Pour on a jar of your favourite salsa (I am far too lazy to make my own right now, maybe this is a future promise)
Grate a ton of cheese on top, and I mean a ton, don't be shy
Place under a low grill until the cheese has melted.
Take out of the grill and dump over sour cream
When sufficiently cooled eat the confection while all the time promising yourself you'll run the calories off.