Today I would like to welcome to the blog Naomi from Life by Naomi.  She is guesting in my series where different people share their five favourite books in a chosen genre. A secondary school teacher, Naomi has shared 5 books she believes every child should study at school. For me, who has an English Degree I found this list fascinating, do you know why? Because I haven't read any of them! How terrible is that? I've read quite a few Dickens, but not funnily enough A Christmas Carol and I have meaning to read Nought and Crosses for a long time so I must do that this year!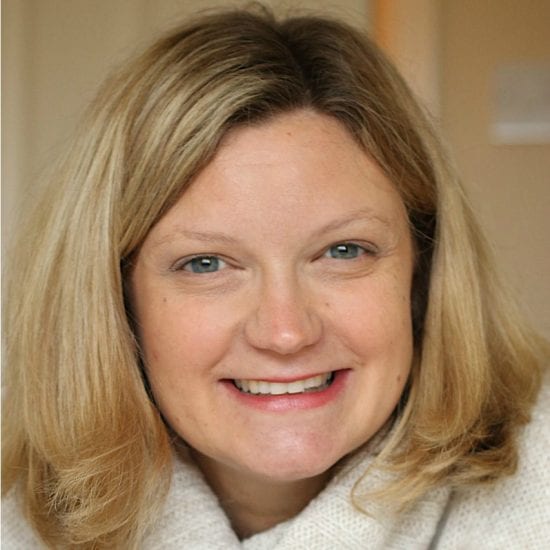 My Favourite Five Books Every Child Should Study at School by Naomi – Life by Naomi
I've chosen 5 books I think every student school study in school. I'm a Secondary English Teacher, and I've been thinking about this recently. Shakespeare is the only writer that students have to study in school. Every single other writer is chosen by the teacher or the department. Of course, we work hard to make sure there's a good balance, but these are the books and writers I'd make sure every student gets the chance to experience in school.
I honestly believe that all children start of loving reading and loving books, especially when they are tiny. Schools and parents have a huge task to make sure that they keep this love of reading alive while trying to pass exams and jump through all the hoops that entails. Our book choices can make or break someone's love of reading, so we have to choose responsibly! Ultimately, I want my students – more than getting top grades – to leave my classes wanting to read and discover more.
1. Of Mice and Men by John Steinbeck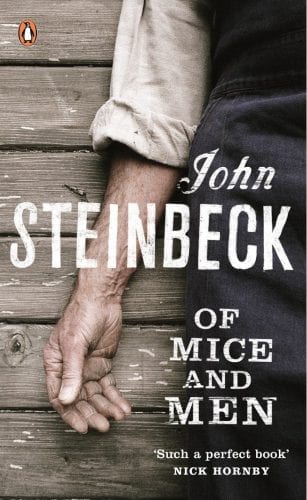 I've taught this novella for years, and the chances are, you probably studied it at school too. The thing is, this novel stays with you. Lennie's simple mind combined with his huge strength and his devotion to George. George's care for, and irritation with, Lenny. The sad loneliness of Curley's wife. The terrible decision George must make at the end. But what I really love about this novel is its structure. You don't realise this when you first read it, but it is beautifully structured, particularly with its use of setting and description. Every single word, phrase and sentence has been chosen for a particular reason. This book really does teach students to read differently, looking for more than just plot. Yes, it's a simple book on many levels, and I think that's probably why it was taken off the GCSE curriculum, but in other ways, it is incredibly rich.
2. Poetry by Wilfred Owen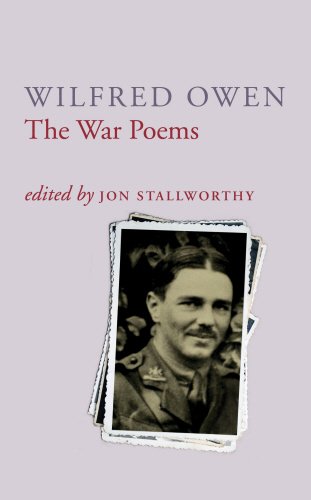 In my opinion, Wilfred Owen was the ultimate war poet. He fought and died in World War One, and his poetry is incredibly harsh – he described it as being about the 'pity of war.' Every single time I teach Dulce et Decorum Est, or Anthem for Doomed Youth, or Exposure, I witness the profound effect that this poetry can have on students. For many of them, it's the only time they truly appreciate the power of poetry during their school career. I also think it's incredibly important that we teach students about the tragedy and waste of war, and Owen's experiences certainly convey that.
3. A Christmas Carol by Charles Dickens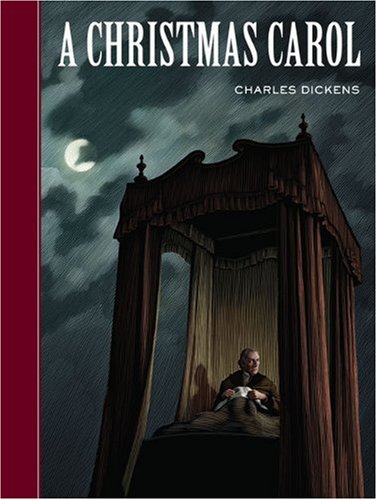 I've been teaching for 12 years, and something that I've come to realise of the last few years is that we have a responsibility to teach our students about the canon of English Literature – those key writers who really shaped both our language and our heritage. A few years ago, I read the opening of Great Expectations to a very gifted Year 9 group. One boy responded, "That was brilliant, can we read some more?" And it was one of those moments in teaching that you dream about. Now, I'm not suggesting that every 14 year old should read Great Expectations, but I do think A Christmas Carol is achievable for most students. Not only is the language wonderful, but it's a novel that forms part of our collective psyche around Christmas. It also makes me extremely grateful for the NHS, for Social Services and the Welfare State.
4. Noughts and Crosses by Malorie Blackman
This is the first in a series which is very gripping, and moves at a very fast pace. Set in an alternative dystopia, there is a kind of reverse apartheid in effect, where the Crosses (black people) segregate and control the noughts (white people). The novel follows the developing relationship between Sephy, a Cross, and Callum, a nought, and deals with issues such as terrorism, alcoholism and suicide. It's not for the faint hearted, but in my experience, teenagers love those big issues. I love it because I've seen it get kids reading. I taught it several years ago in an inner-city Manchester school, and after we'd finished it, the students borrowed the sequels from the local library and passed them around the class. We were all absolutely hooked.
5. The Toilet of Doom by Michael Lawrence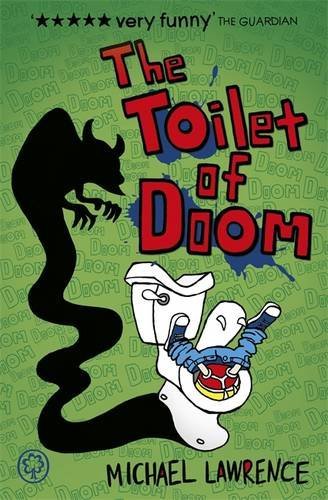 This is one for younger students. Jiggy McCue, an ordinary teenage boy, gets into a whole load of difficulty when he plays a computer game which makes him switch bodies with his friend Angie – a girl. The story is fast-paced and hilarious, but there's also lots of creative language in it too, which makes it a hit with teachers. The boys especially have loved this when I've taught it.
---
About Naomi
Naomi from lifebynaomi.com is a Christian Lifestyle and Parenting Blogger. She is also a part-time Secondary English teacher and has been an avid reader since the age of 4.
You can find Naomi on social media:
Twitter | Facebook | Instagram | Pinterest
---
My Favourite Five Books Will Be Back Soon
My favourite five books will be back regularly on a Tuesday with another guest. If you would like to take part in the series, please drop me an email lovelylaurasblog@gmail.com.