Hollie and Figgs by Annette Sharman

Illustrated by Holly Sharman and Andy Wintrip
55 Pages
Children's Stories
Troubador Publishing
Age range: 5+ years
You may or may not have noticed that I have written a book review very like this before, unfortunately some gremlins got into my blog and the post itself just seemed to vanish without a trace. So I'm going for second time lucky! Hollie and Figgs is a book that I chatted to the author about for ages, well before the book was even in print format . So it was a highly anticipated read. It was also rather lovely to get a signed copy in the post to share with my children. I had a feeling the book would be a big hit in my house as my son loves cats. To put things into perspective two of his favourite presents from Father Christmas were a cat teddy and a remote control cat.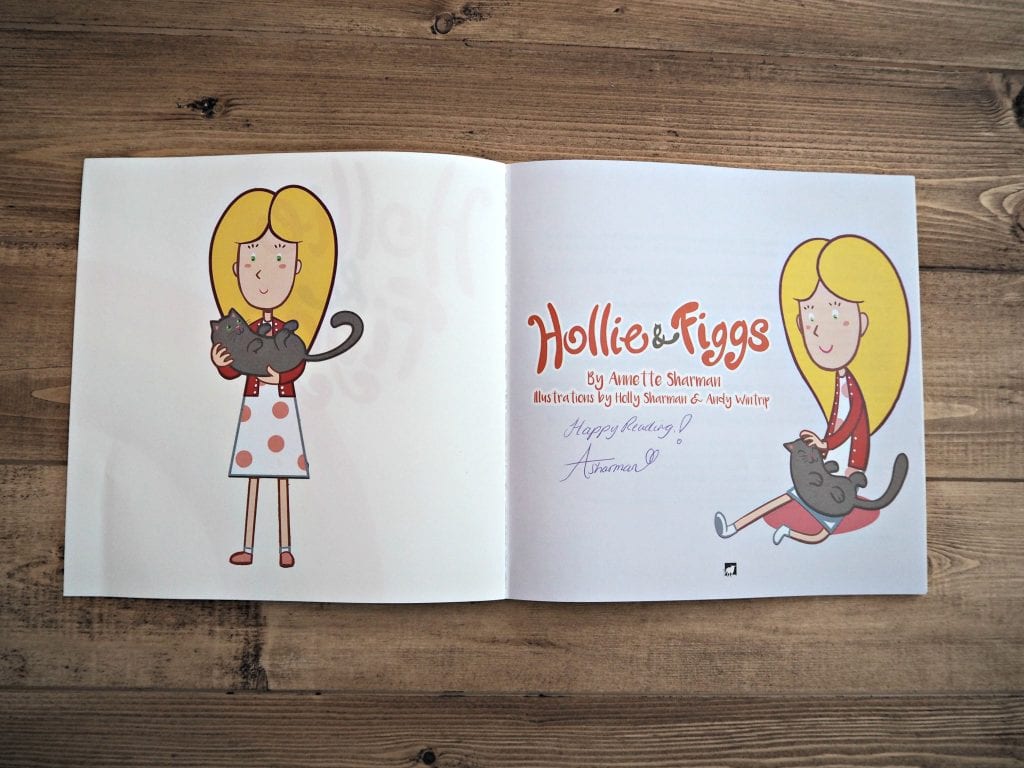 Annette, the author originally wrote the book for her daughter when she was poorly. It was a project they both did together, with Annette writing the story and her daughter doing the illustrations. She then went on to get the book published, and some of the illustrations in the real book are by her daughter too. Which I think makes the book extra special.
The book centres around a girl called Hollie and her cat Figgs. At the beginning of the book Hollie has to move house with her family, the story talks about how she feels about moving and also how her friendship with her cat Figgs helps her.  But the best thing has to be that Figgs can not only talk, but take Hollie on amazing magical adventures.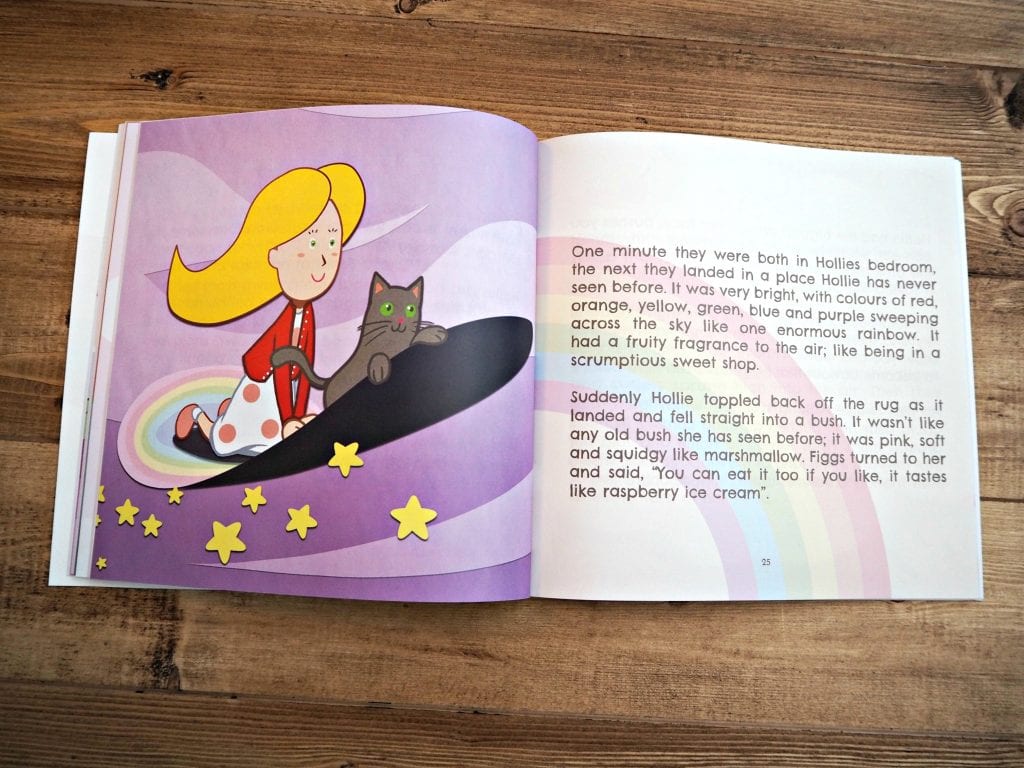 The book is quite long and we read it over the space of three nights. My son really enjoyed it and was looking forward to each instalment, but it was a bit too old for my daughter at 2.5 years and didn't quite hold her attention. My son loved that the book was about a cat as expected, and was delighted when he found out that Figgs could talk! Afterwards he declared that that was the best bit. He also really liked the colourful illustrations and wanted to sit and look at them on his own after we had finished reading.
The magical adventures were fun and captured his imagination, the edition we had also had an invitation inserted (I understand this is only in special editions), and he wanted to hold and look at the invitation and enjoyed that he could actually see a piece of the story.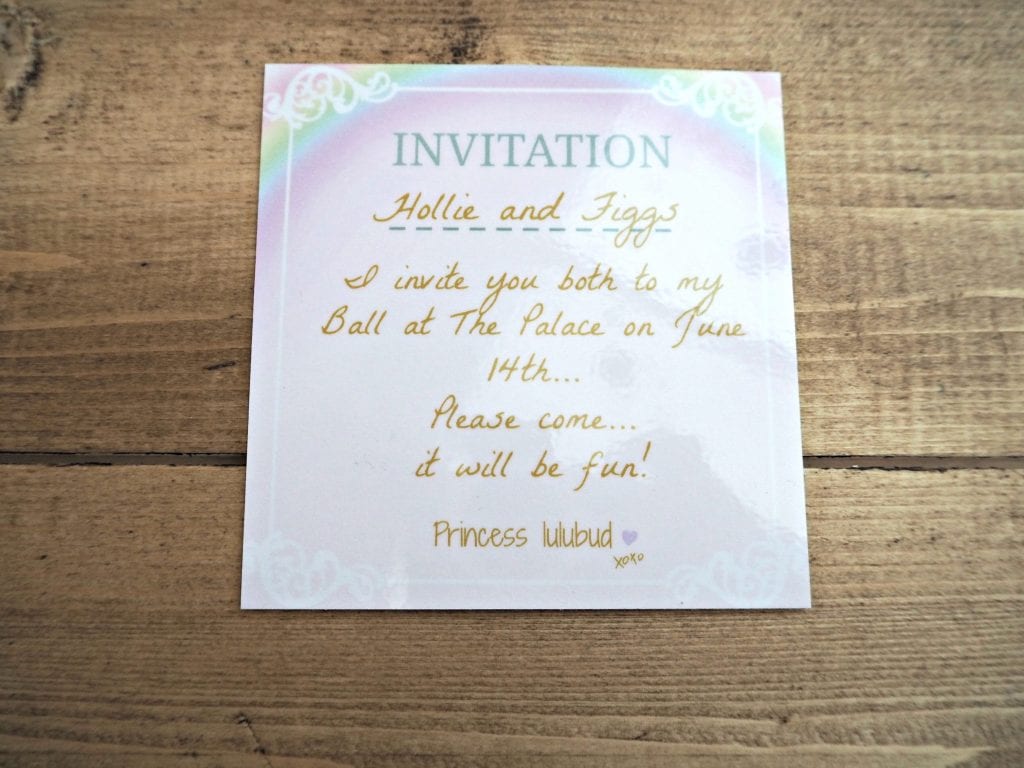 If I could add some constructive criticism it would be that it could do with small sections of the writing being cut and tightening up slightly.
Hollie and Figgs Magical Adventures is quite clearly that start of a series, and the ending left us with a view of what was to come. My son finished it wanting to read the next one which I'm pretty sure means it was a hit.
You can also head over to Instagram and see photos of the real life Figgs.
Verdict:
This is a fun debut children's books definitely more suited to school age children. Yes, it could do with some minor tweaks, but my son loved it and the colourful illustrations are lovely.
Rating: 3.5/5
Buy the book on Amazon. 
*Disclosure: We were kindly sent a copy of this book for the purpose of this review, however, all opinions are my own.