Today I would like to welcome to the blog Zoe from Mama Geek.  She is guesting in my series where different people share their five favourite books in a chosen genre. This month I have a series of Christmas specials for you with people sharing their favourite Christmas books. Zoe is sharing her favourite Christmas Chick Lit books, if you fancy some easy festive reading then this list is perfect for you.
My Favourite Five Christmas Chick Lit Books with Zoe from Mama Geek

1. Christmas under a Cranberry Sky – Holly Martin
Christmas under a Cranberry Sky, and its sequel Christmas under a Starlit Sky, are both wonderful heartwarming tales set in a town called Christmas on a remote island. In the first novel childhood sweethearts are reunited in surprising circumstances to them both, and they have to get past the hurt of the past to reunite under the magic of the Northern Lights.
Holly has several other Christmas books as well – her White Cliff Bay starts with two Christmas Stories, which are both wonderful reads.
2. A Christmas Feast – Katie Fforde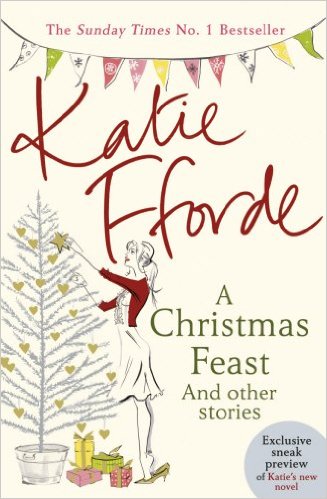 A Christmas Feast is a collection of festive stories and one that I am looking forward to rereading this December. They are sweet, short, and although predictable still very enjoyable to dip into when you get a chance to sit down for a moment or two for a quick read.
3. Twelve Days of Christmas – Trisha Ashley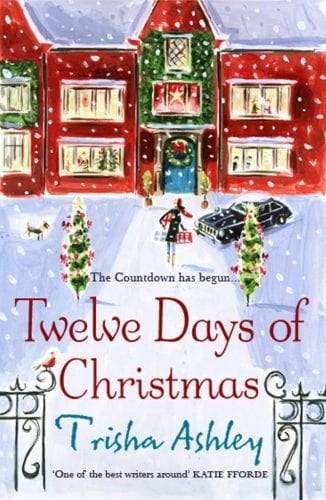 Trisha has several Christmas books out, but I think this one is my favourite. Young widow Holly Brown goes to house sit a remote house on the Lancashire Moors to hide away over the festive holiday, and ends up having an unforgettable Christmas with all sorts of crazy characters. It's a lovely romantic comedy to curl up with over the Christmas holidays.
4. Calling Mrs Christmas – Carole Matthews
Carole Matthews is quite possibly the queen of Christmas chick lit, with many books to choose from to give you a romantic festive fix. Calling Mrs Christmas is my favourite; Cassie Smith is out of work but has a great idea – she loves Christmas and sets up a service do to all those bits & pieces that take up so much time. Wrapping presents, tree trimming, and so on. One client begins to take up all her time, and things develop from there!
5.All I Want For Christmas – Debbie Macomber & Others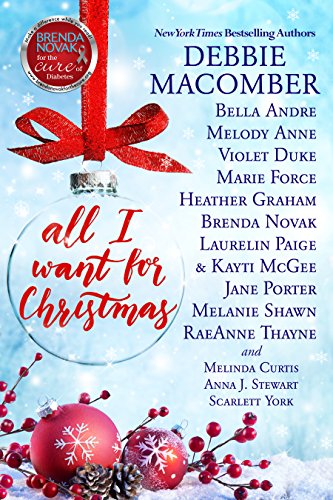 This is a collection of Christmas stories by a number of brilliant authors including a story from Violet Duke who is one of my favourite indie authors. Buying this anthology aids diabetes research so you get an extra helping of feel good with your chick lit! I enjoyed every story in this anthology, especially Debbie's '5-B Poppy Lane', and have discovered several new authors too. Be warned, a few of these stories are a little steamy!
---
About Zoe
Zoe is a work at home Mum, a wife, an unashamed geek, jigsaw addict, and a voracious reader, never far from her beloved kindle. She has two little girls (mini geeks in training!) who are growing up to love books as much as their Mum, with 5 year old Georgie already beginning to sneakily read books in bed after lights out time.
You can find Zoe on social media:
Blog | Twitter | Facebook | Instagram | Youtube
---
My Favourite Five Books Will Be Back Soon
My favourite five books will be back regularly on a Tuesday with another guest. If you would like to take part in the series, please drop me an email lovelylaurasblog@gmail.com.