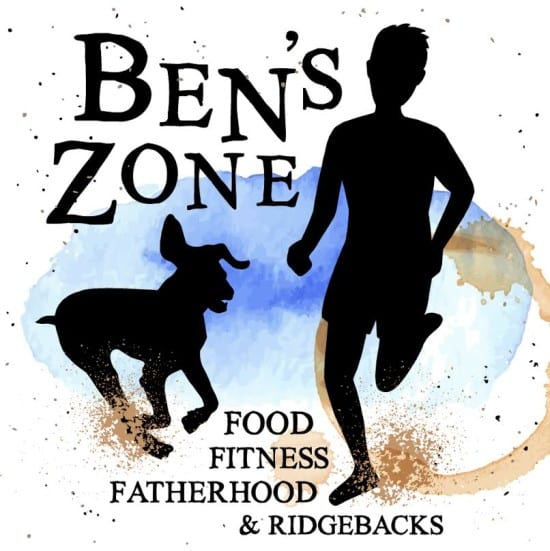 Welcome to a weekly feature on my blog – Ben's Zone. Written by husband… Ben. A foodie, coffee obsessed, ex-smoking, ex-drinking and Ridgeback loving Dad. Who is also seriously into his fitness.  You can find him on the blog (most) Sundays. Enjoy 🙂
---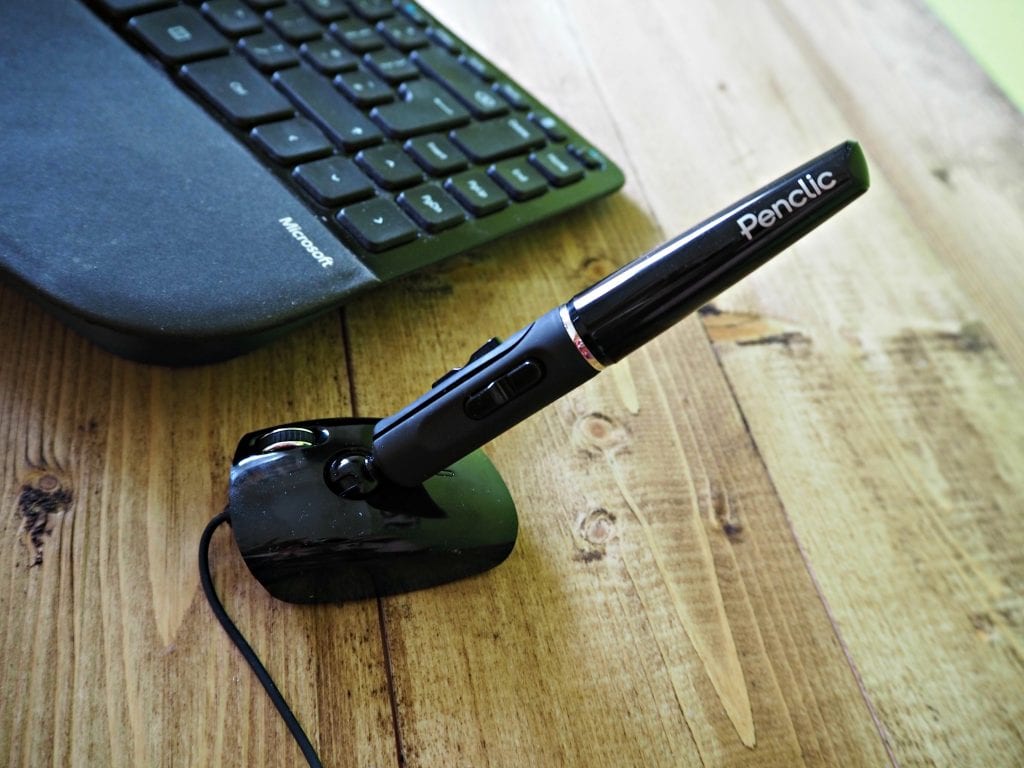 Penclic D2 Mouse Review
I've worked with computers for the entirety of my professional life and so I've always been aware of the spectre of RSI. Of course, when I was younger I assumed it was something that happened to others, certainly I'd never be caught dead with ugly looking wrist braces. Fast forward 20 years and RSI is something that does form part of my daily life. I'm not going to buy any ugly braces as I'm far too vain but a spell working crazy hours for a tech startup has taken me from sore hands at the end of some days to near constant pain. With that in mind I was very interested in reviewing the PenClic Mouse D2 when it was offered. The device is an alternate pointing device to a traditional mouse and offers to resolve RSI. The improved ergonomics are, Penclic claim, due to the fine movement being done by muscles designed to do this as opposed to traditional mice which use the arm and shoulder (apparently).
In use the device is very much like a pen. There is a shaft which you grip which is attached to a base unit, which moves across the desk. On the sides of the shaft there are a number of buttons, this unit has 5, so equivalent to a pretty full featured mouse. On the base unit there is a notched scroll wheel. The unit connects to the computer in a wired manner. I tested with OSX running Sierra (10.21) and the pen was picked up straight away. I have not tried with a PC as I don't use one on a daily basis but I would imagine it is much the same.
Using the Penclic is very much like using a fountain pen. The grip is exactly the same and the buttons fall easily under fingers to give a very natural experience. In terms of pointing precision it's excellent. The DPI rating for the Penclic is very high but because it is so similar to a pen it's natural to use in a very accurate way. I tend to just use the two buttons on the right hand side of the unit (equivalent to left and right mouse button or ctrl+click on a Mac) but they fall under my finger very easily. I never need to think about where my fingers are to use the Penclic quickly. Unlike a trackball (and I've had decent ones in my time) the Penclic feels very precise and accurate while keeping my arm in a natural, comfortable position. It's probably no more accurate than a good mouse but it's far more comfortable than any mouse.
The positives for me about the Penclic are that it's very accurate in my normal use (office use including creating flow charts using tools such as draw.io) and it's far more comfortable than a mouse. I am not sure how it would work for gaming but I'm really not interested in doing that so I didn't test.
In terms of negatives, for me there are two things that mar an otherwise flawless experience. The scroll wheel on the base is a pain and I have to think about moving my finger to use it. When reading long documents the scroll wheel is essential and so this is a pain. The other critcism I have is that the Penclic D2 is wired. In truth the wire never gets in the way at all but it looks messy. In terms of pure aesthetics I just don't like wires across my desk and so this is something I mark down for. I should mention that Penclic do similar devices that address both of these points, one with the scroll wheel on the barrel of the 'pen' and several where they are wirelessly connected but these were not what I was sent to review.
In conclusion the Penclic D2 is far more successful than I thought it would be. It's super comfortable, accurate and I have not had hand pain since I started using it. If / when this wears out I will be going for exactly the same sort of thing though I will go for one of the wireless models with the scroll wheel on the barrel. If you use a mouse heavily and you find them uncomfortable I would advise checking out the Penclic. The basic wired model I have tested is only a little more costly than a decent mouse (significantly cheaper than the consummately awful Magic Mouse) and it's money well spent in terms of comfort.
*Disclosure: I was sent the Penclic for the purpose of this review, however, all opinions are my own.