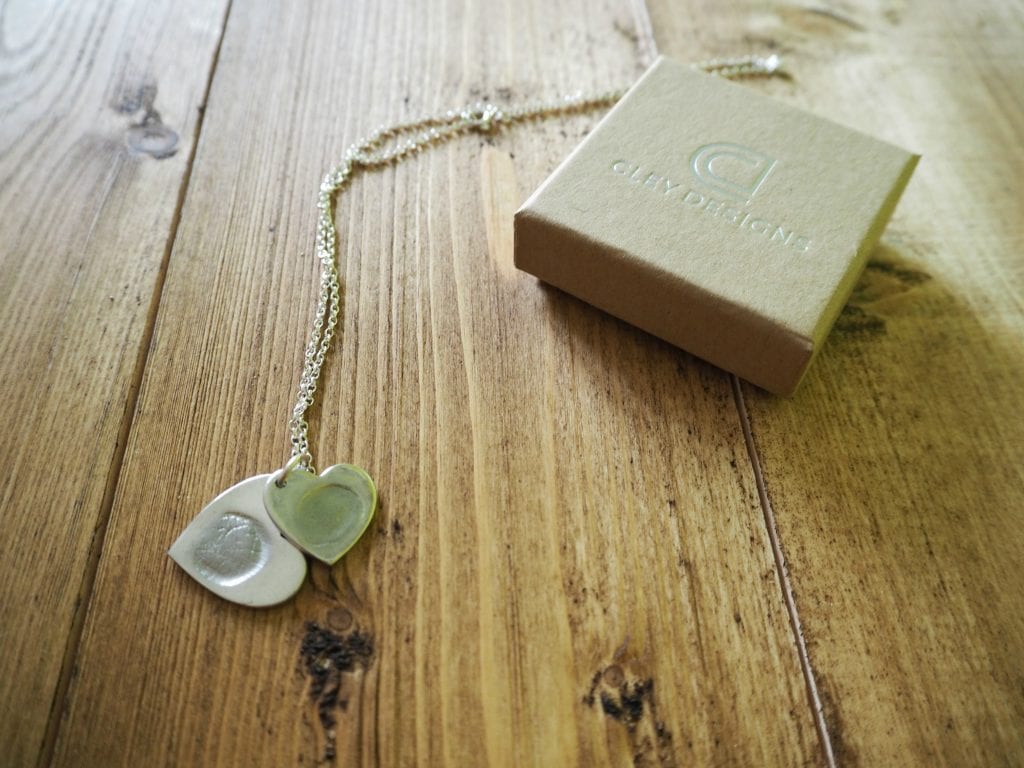 Cley Designs Personalised Handprint Jewellery Review & £50 Giveaway
It's the 1st of December, which means my Christmas-o-meter is in full swing. I love shopping for gifts and I also love to hunt for that exact right perfect present for someone. Something I know they would really love. There's nothing better than seeing that look on someone's face when you've got it just right.
One of the things I have seen and debated buying before is personalised jewellery. So I was rather excited to be asked to review a piece of jewellery from Cley Designs. Cley Designs make jewellery based on your child's hand or footprints. You can have jewellery made from hand , foot or finger prints.
I chose a double heart fingerprint necklace. Which is a silver necklace comprised of two silver hearts on a chain. Each silver heart has one of my children's finger prints embedded onto it.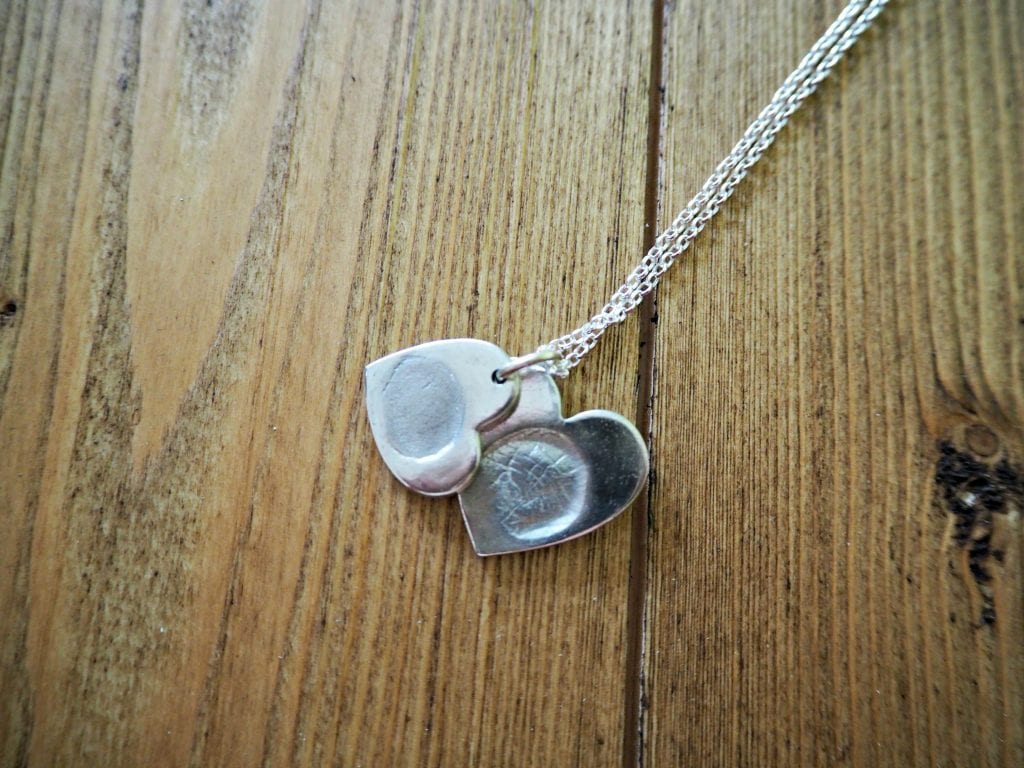 The process to make the necklace was pretty simple. I was sent a mould kit to take moulds of my children's fingerprints. The kit comes with instructions, you have to knead two components together and then press your child's fingers into the mould. Bit of a big tip here the instructions tell you to be quick as the mould sets quite quickly and it does. In fact, it kind of caught me by surprise as I was faffing about with the children and then I realised one of the moulds had set before I was ready. So my tip would be before you mix the two parts together make sure the children are ready to go, or even do it when they are asleep. Luckily Cley Designs were very understanding and sent me a fresh kit and I managed to get the moulds done and posted off.
When my necklace arrived, I honestly was taken aback by how special I found it. It is maybe sentimental, but it was so lovely to see their fingerprints in a necklace like that. A small piece of their childhood immortalised in a piece of jewellery. I instantly loved it. Another thing I really liked was how sturdy the necklace felt. The hearts themselves were really a really nice quality and the chain a good thickness which means it would be more durable against little hands too.
I can honestly say I love my necklace and think it would make a wonderful gift for parents, grandparents or even godparents. They do different styles of necklaces, rings, keyring, cufflinks and earrings so there is something for most tastes.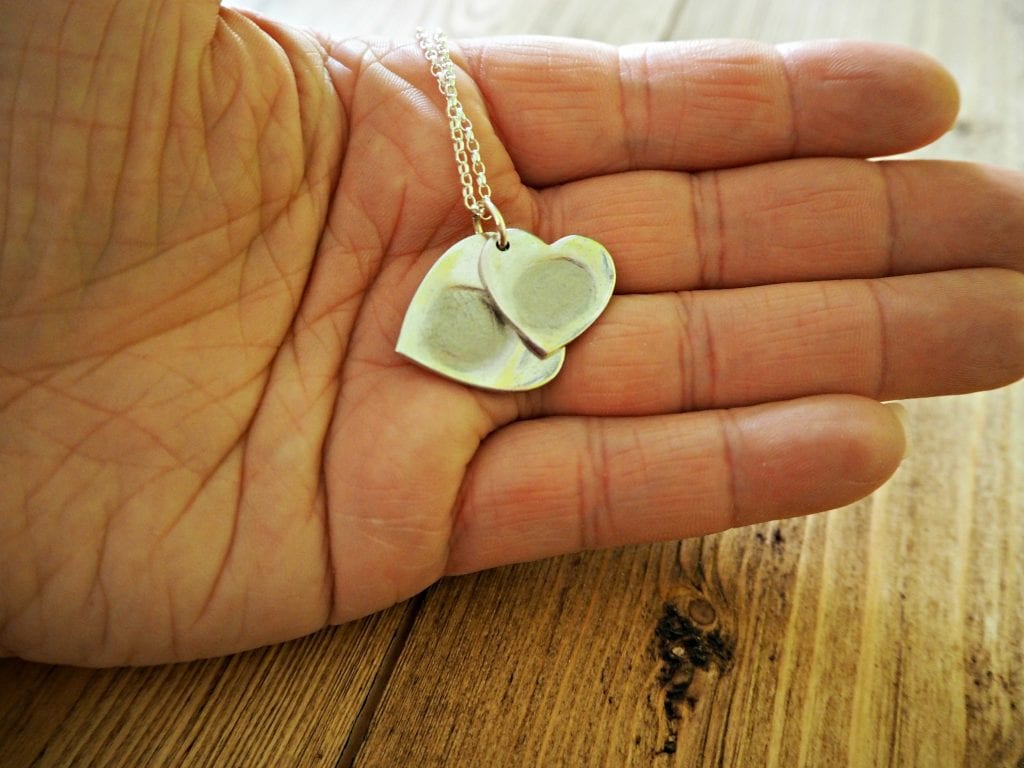 £50 Giveaway
If you fancy getting your very own personalised jewellery from Cley Designs, then make sure to enter my competition. One winner will win a £50 voucher to spend at Cley Designs. Good luck!
*Terms and conditions: By entering this competition you agree to be bound these rules. Entrants must be aged 18 years or over. Competition is open to UK residents only. One winner will be chosen at random and will win a £50 Cley Designs voucher. By entering this competition you agree to be signed up to Cley Designs mailing list. Closing date is 31st December 2016. 
**Disclosure: The necklace was sent to me for the purpose of this review. However all opinions are my own.