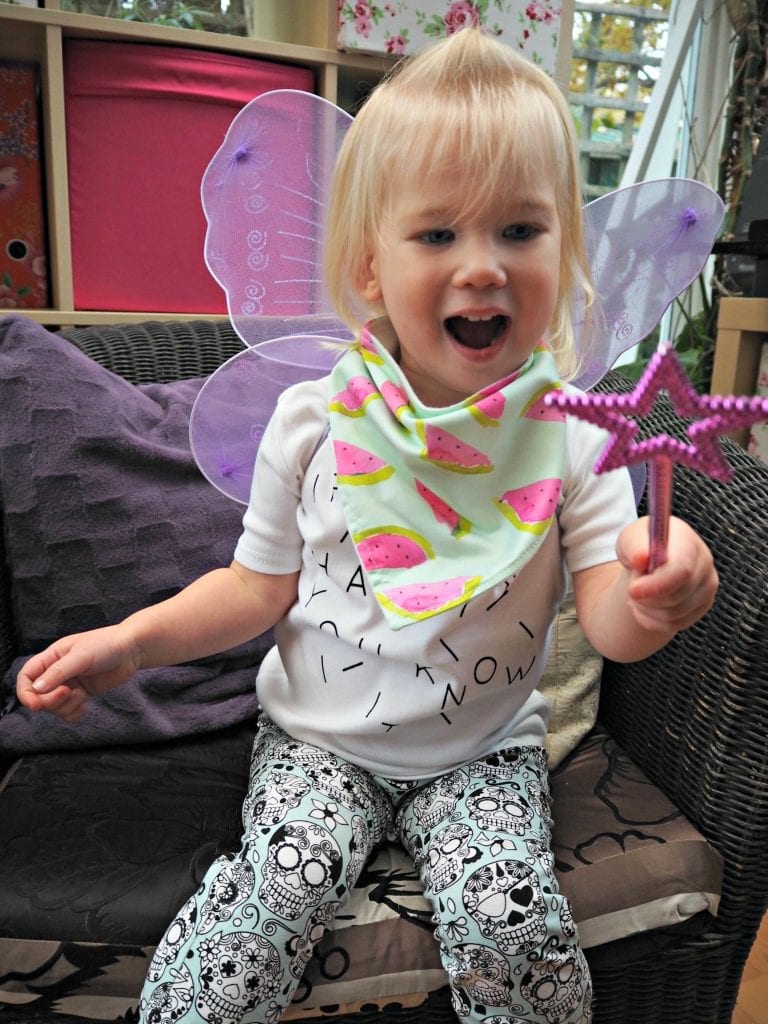 Adler of London Review & Giveaway
I really like the idea of a subscription box. I love the idea of a box of gorgeous surprises every month. And with Christmas around the corner, it's also a nice way to share the joy year around, so the person you buy the gift for can get a surprise every month. We were very lucky to be sent a box of Children's clothes from Adler of London to review.
Adler of London is a children's clothes subscription service aimed at children 3 years and under. They will send you a monthly package of independent designer children's clothes selected by a children's stylist.
You start off by selecting the type of clothes you would like. They have three categories: Bright style (bold, playful patterns), Modern Hip (Scandi, gender-neutral) or Nature Baby (animals, flora and fauna). Then you select the type of subscription you would like – standard which is £37 and 2-3 pieces per month, Deluxe £55 and 3-4 pieces per month. There is also a gift option which starts from £37 per month and you can choose the length of subscription. Then you state your child's gender, their current age and the age of clothes they are currently wearing.
We were sent the Deluxe box and we choose the brights collection, because I love fun colours on kids. The box consisted of two pairs of leggings, a t-shirt and bib, which is 4 items. The package came wrapped up really nicely in tissue paper and would be a lovely gift for anyone to receive.
The t-shirt was white with the slogan 'if you're happy and you know it' on it. Then there was a pair of aqua leggings with Mexican skulls and flowers on it. A pair of pink and white candy striped style leggings, as well as a pretty watermelon bib – dribble bib style.
Aria usually wears 2-3 clothes, sometimes smaller depending on the shop. She is 2.5 years, but quite petite for her age as she is quite slim. We choose clothes from the 2-3 year old category.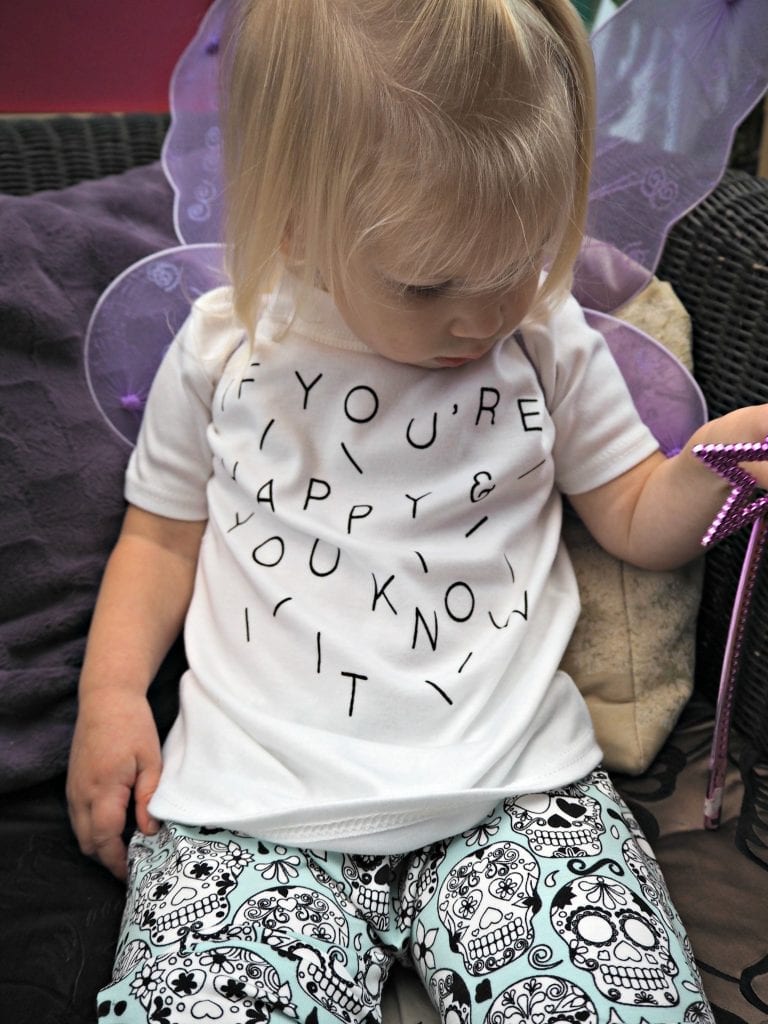 The clothes are obviously really good quality. Thick and soft cottons that I just know by looking at them they will wash well with no shrinking. I loved the fun colours of the collection we were sent and Aria was really taken with the prints.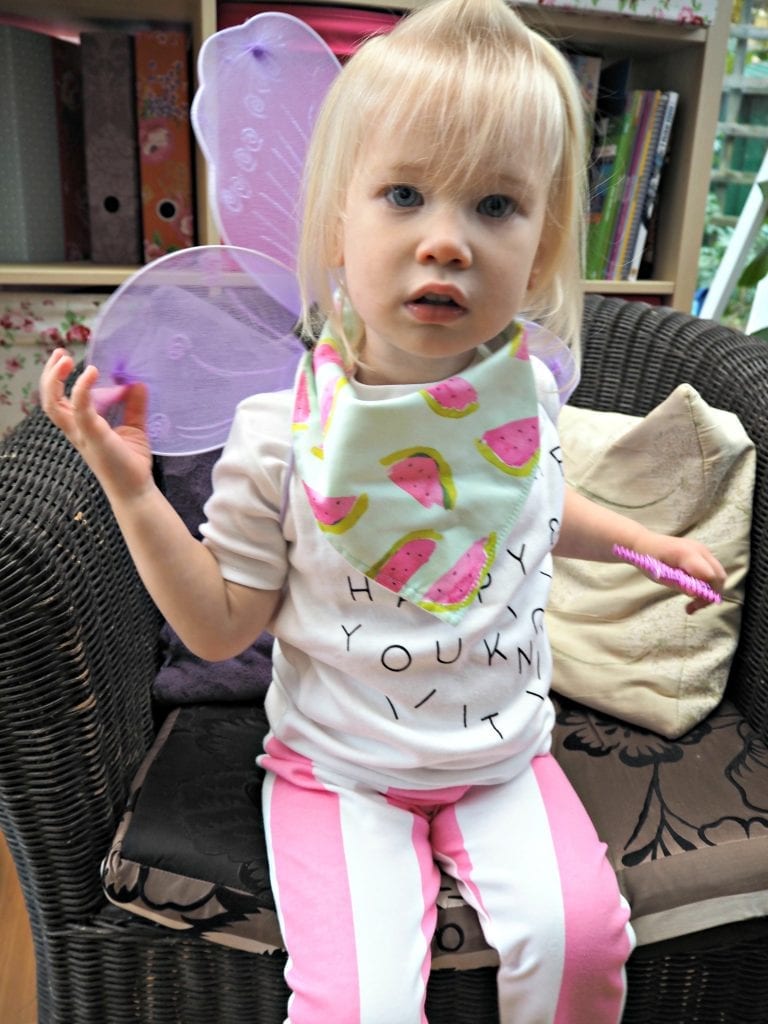 A few things I would feedback about the subscription. Firstly, we were sent these a couple of weeks ago and they are quite summery for the time of year. Aria is no longer wearing short sleeve tops as she just gets too cold at the moment. So I tend to layer her up and the fab slogan on the t-shirt would end up lost . While I loved the dribble bib – it's really gorgeous. We actually haven't worn them for a while, as at 2 and a half Aria now has all of her teeth. But it could still be worn as a fun accessory of course. Also the clothes came up on the big side, it does mean that as they're quite summery I will just put them aside for next year. Let's face it, it's always better to receive bigger clothes than small ones. But if I was ordering again I might be tempted to downsize as the leggings in particular were quite large.
All those points aside, this was a lovely subscription. The clothes are such nice quality and definitely super stylish. If you're not great at putting outfits together this would be a really nice way to get the look right. But I think with Christmas coming most of all it would make a lovely gift for someone with a small child.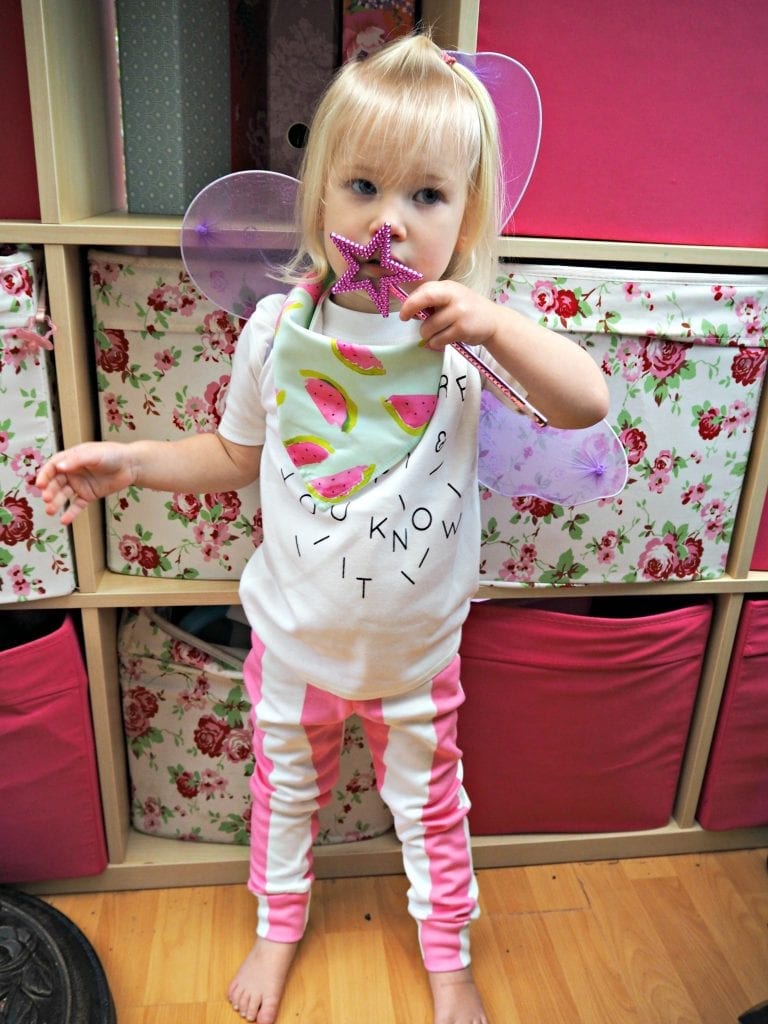 Giveaway
If you would like to win your very own Adler of London subscription box then here's your chance. I have a one month's subscription to Adler of London's standard package (worth £37) to giveaway for one lucky reader. Simply enter your details into Rafflecopter below to enter.
*Terms and conditions: One winner will win a one month's standard subscription to Adler of London. The winner will be drawn at random and the judge's decision is final. Open to residents in the UK only. Closing date for all entries is 4th December 2016 at midnight. Make sure to Visit Adler of London for full details of their terms. 
**Disclosure: We were sent a deluxe subscription box from Adler of London for the purpose of this review, however, all opinions are my own.