Vintage Sweetheart Christmas Dress Review
If you read this blog, you will know that Christmas is one of my favourite times of the year. One of the things I love to do is get my children little Christmas outfits to wear during the festive season too. Be it the the essential Christmas jumper – complete with flashing lights if we can manage it. And, now that I have a daughter, I think that a Christmas dress is most definitely a must.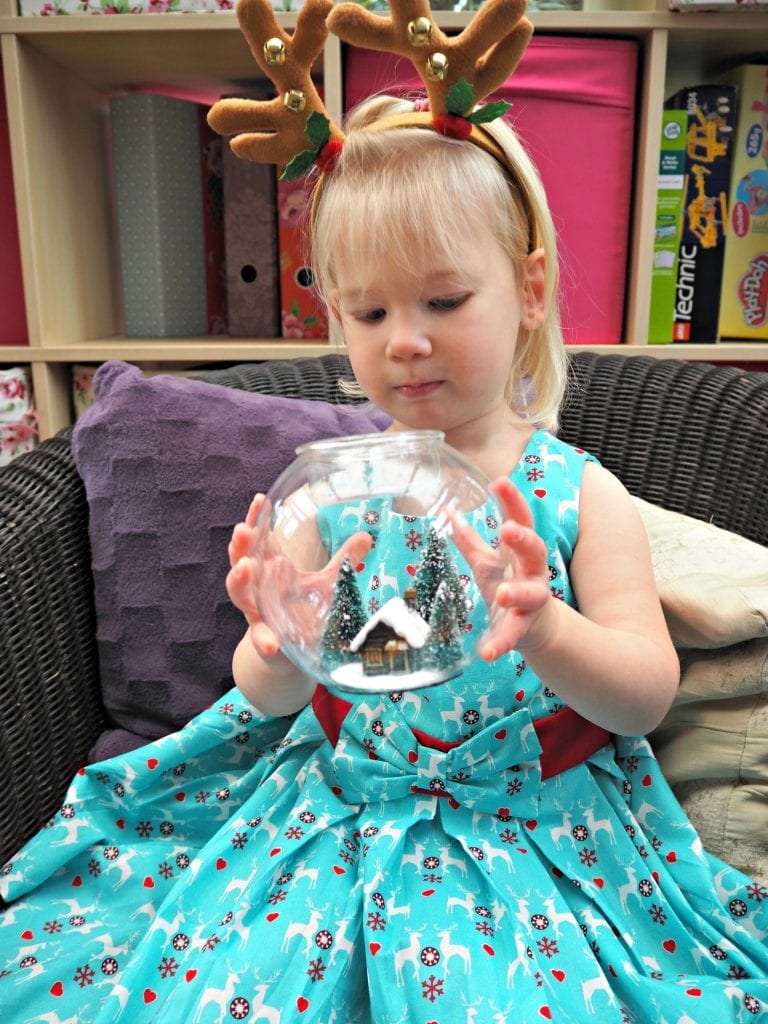 Vintage Sweetheart is a new company to me, but they make beautiful vintage dresses for children. Created by Mum of 2 Emily, it is a brand all about quality, good materials and embracing British craftsmanship. All of the dresses are handmade in the UK, and not only that but 25% of all profits go to charity which is pretty amazing. If you look through the website you will see some really gorgeous pieces for girls 0 – 13 years. I adore the stunning floral prints, but I am a massive fan of florals.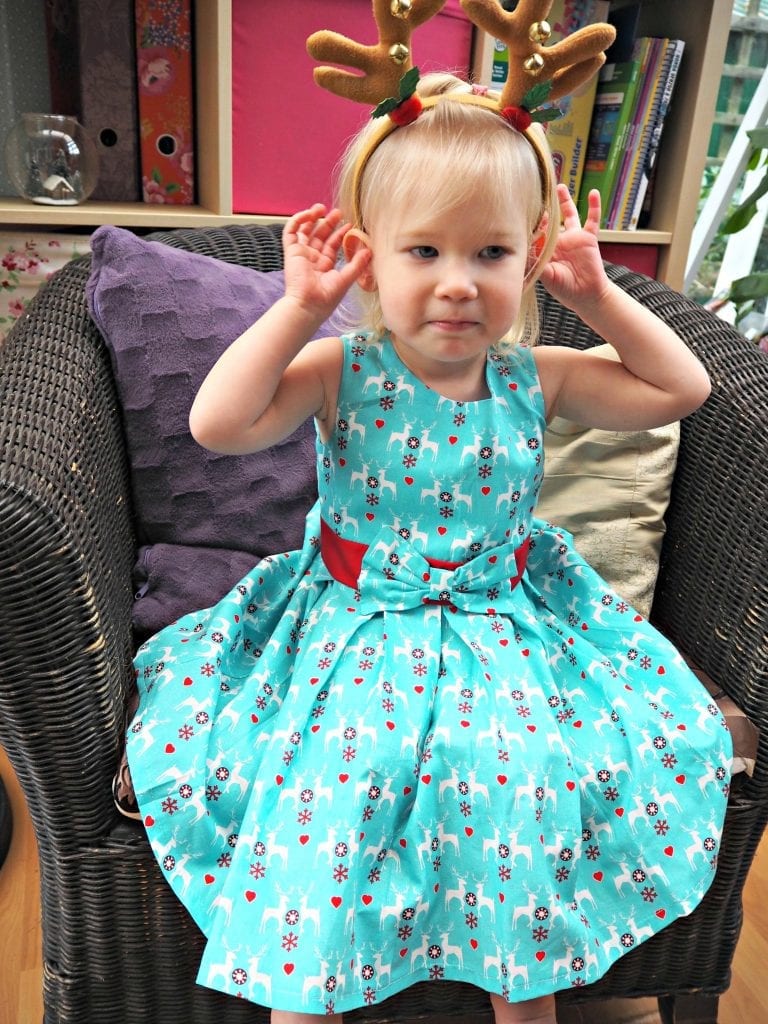 We were very kindly sent a dress from Vintage Sweetheart's Christmas collection to review. Which is filled with such lovely dresses in really pretty festive prints. We were sent the Becky Reindeer parade dress. Which is a teal coloured dress with white and red reindeers printed all over it and a lovely bright red sash and bow around the middle. The dress is made from 100% cotton is and machine washable.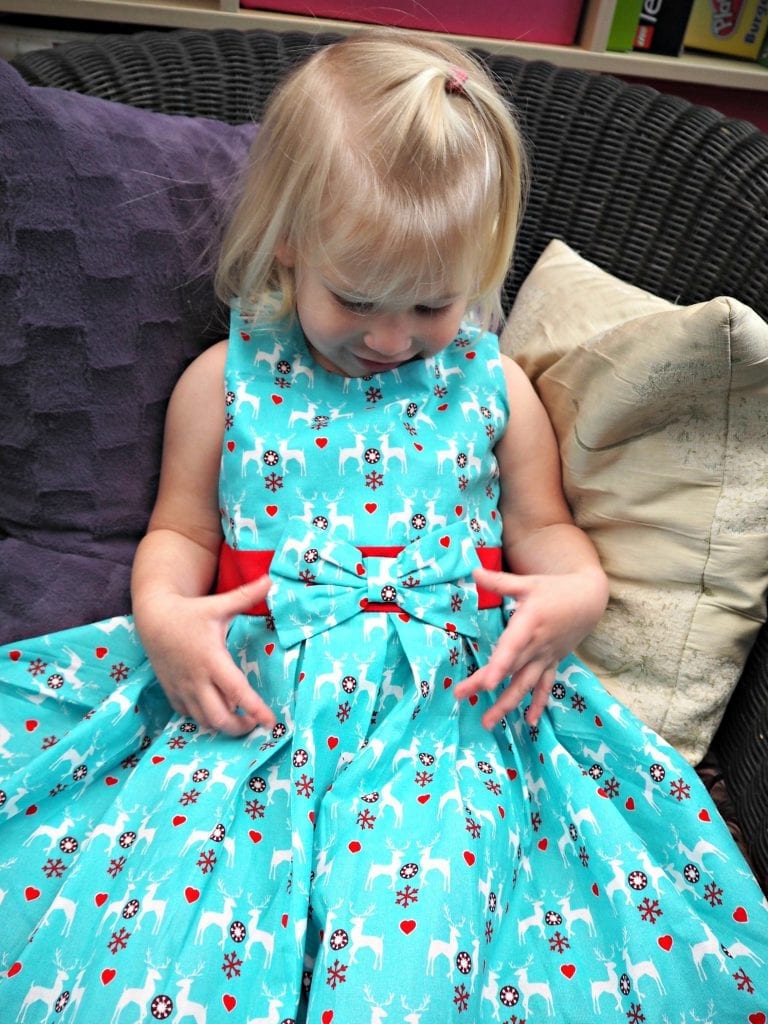 We were sent a dress is size 2-3 years. Aria is nearly 2.5 years old, but is on the smaller size for her age, as she is quite slim. In length this dress was perfect, but in width it's a touch too big, but this really is due to Aria's petite size and happens to her in all brands. A side effect of being allergic to dairy!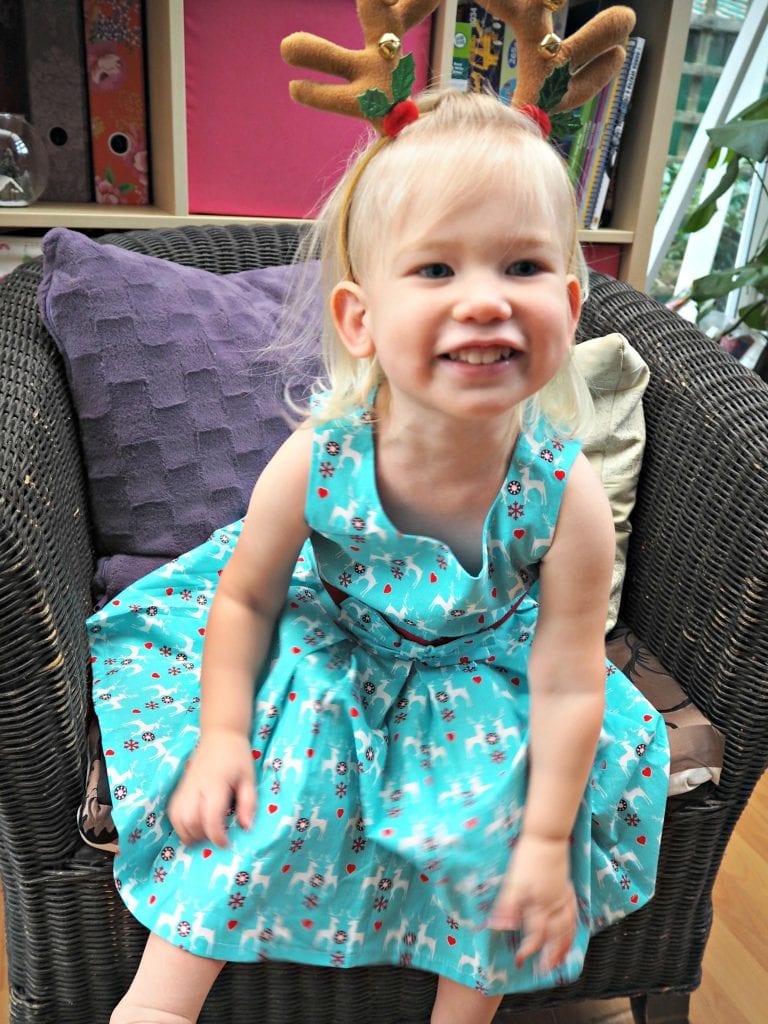 She has been desperate to try this dress on since it arrived. But I wouldn't let her until I was ready to photograph it, in case she spilt anything on it! It's really soft and has a pretty full skirt. The only thing I would like to see given that Christmas is a cold time of year is some dresses with full sleeves. Aria really feels the cold so she will probably wear this with a vest, tights and cardigan. But despite that I can still this being a firm favourite on Christmas day as it really is a gorgeous dress. I keep browsing the website and there is barely a dress I don't love on there! So pretty and lovely quality.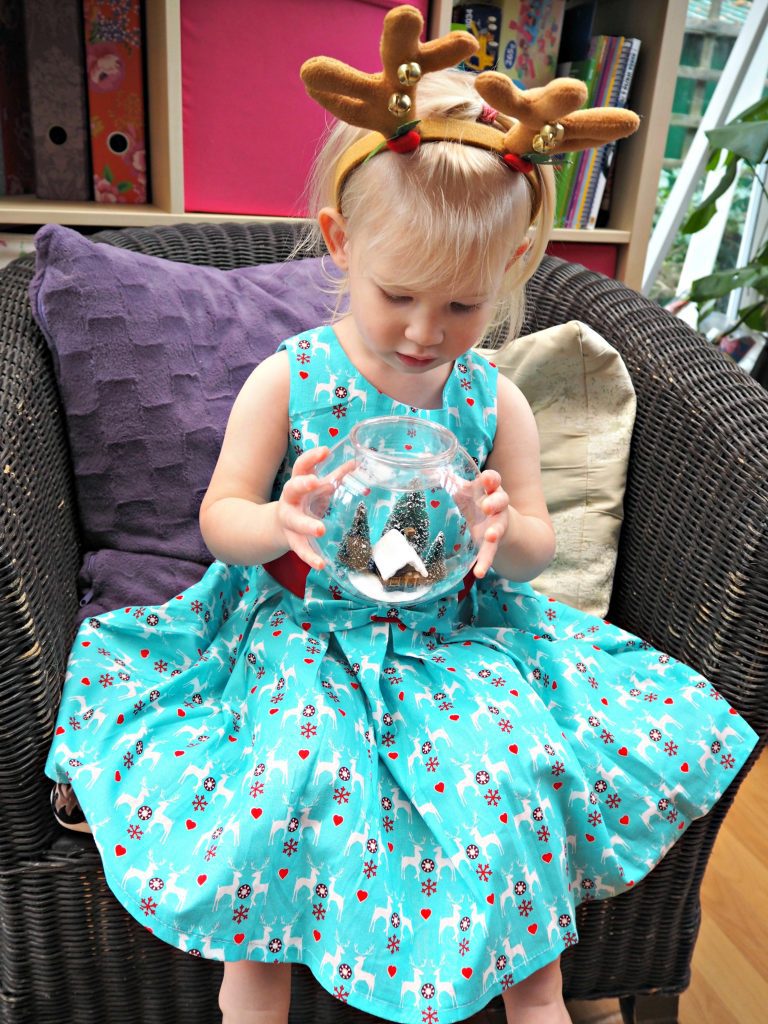 RRP £35.00
*Disclosure: We were sent this dress for the purpose of this review, however, as always all opinions are my own.