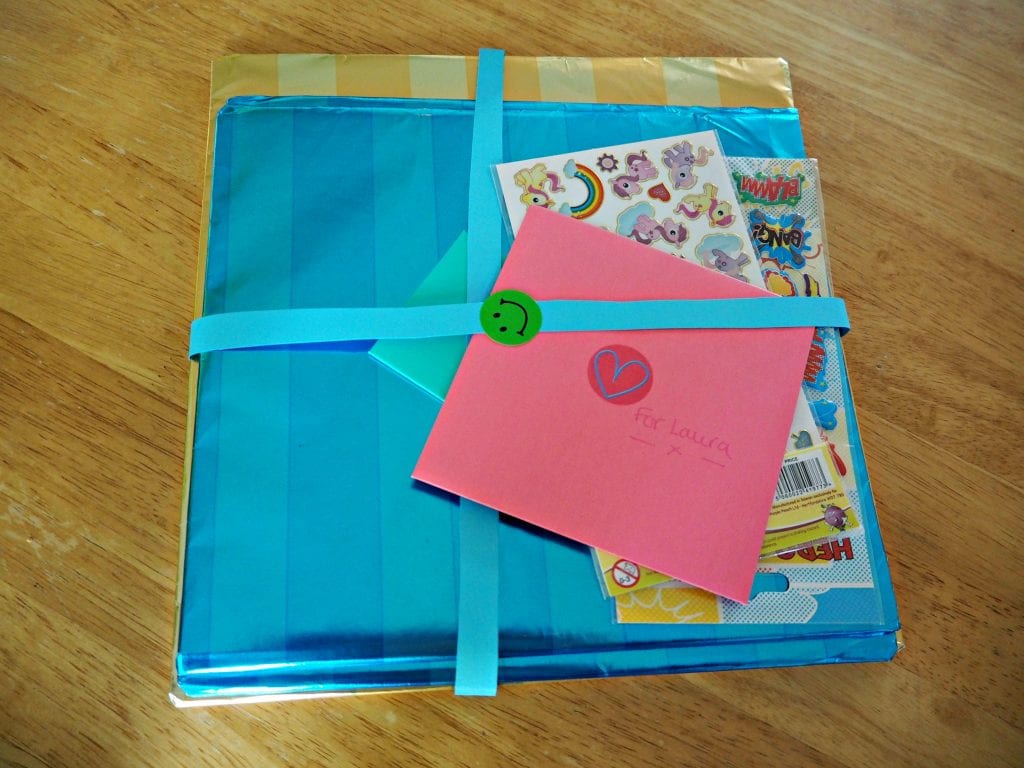 Bertie Bear's Books Subscription
If you're a regular reader you will know how much I love books. Either for myself or for my children. I really do not believe you can spoil your child with too many books. They help them learn and grow and also help to explain things they may not otherwise understand.
I have recently been sent a lovely book subscription service to review – Bertie Bear's Books. Bertie Bear's books is a business set up by Mumpreneur and Early Years teacher Hayley. She wanted to create a service that she wanted to give to her son. Her idea is a subscription service that can be given as a gift, but is a gift will last for a long time well after the special date has passed.
The subscription costs £17.95 per month, and includes 3 books which are individually wrapped.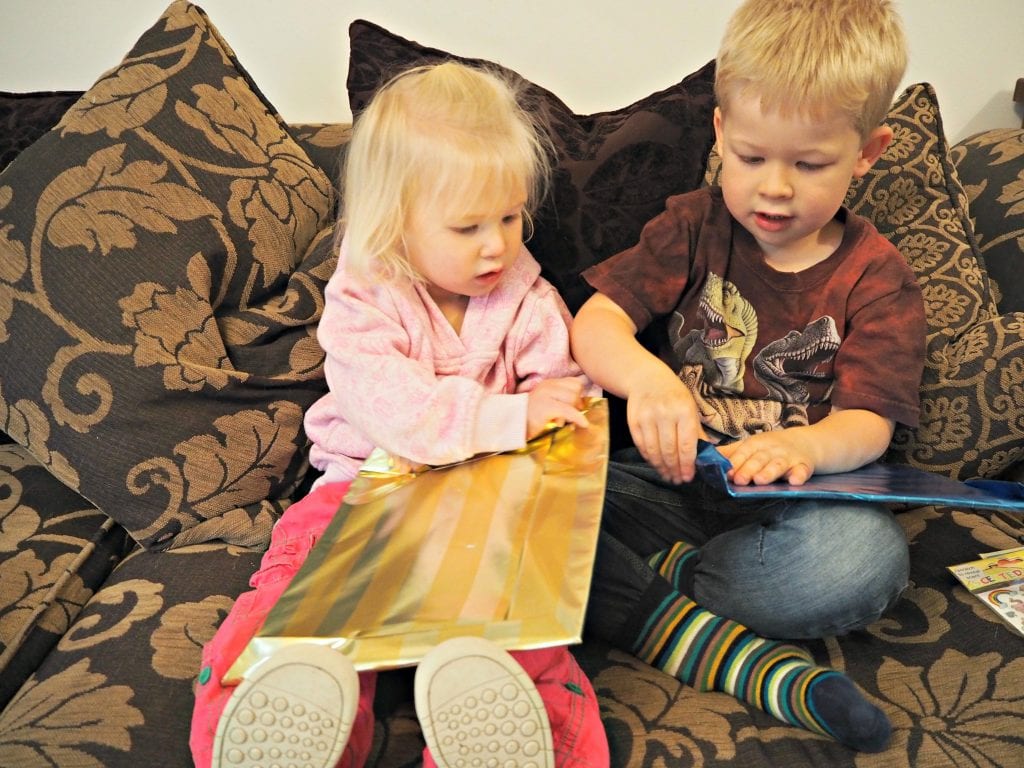 So what did we think? The books arrived in a lovely shiny package that straight away caught my children's attention. The package was addressed to my children and had a handwritten little card and message for them which was a really lovely touch as well as some stickers. Stickers always go down well in my house!
Each of the books were gift wrapped, which I think was kind of amazing as the children were so excited to open them. We opened them all up at once, but it is something you could spread out throughout the month or use as a reward for good behaviour.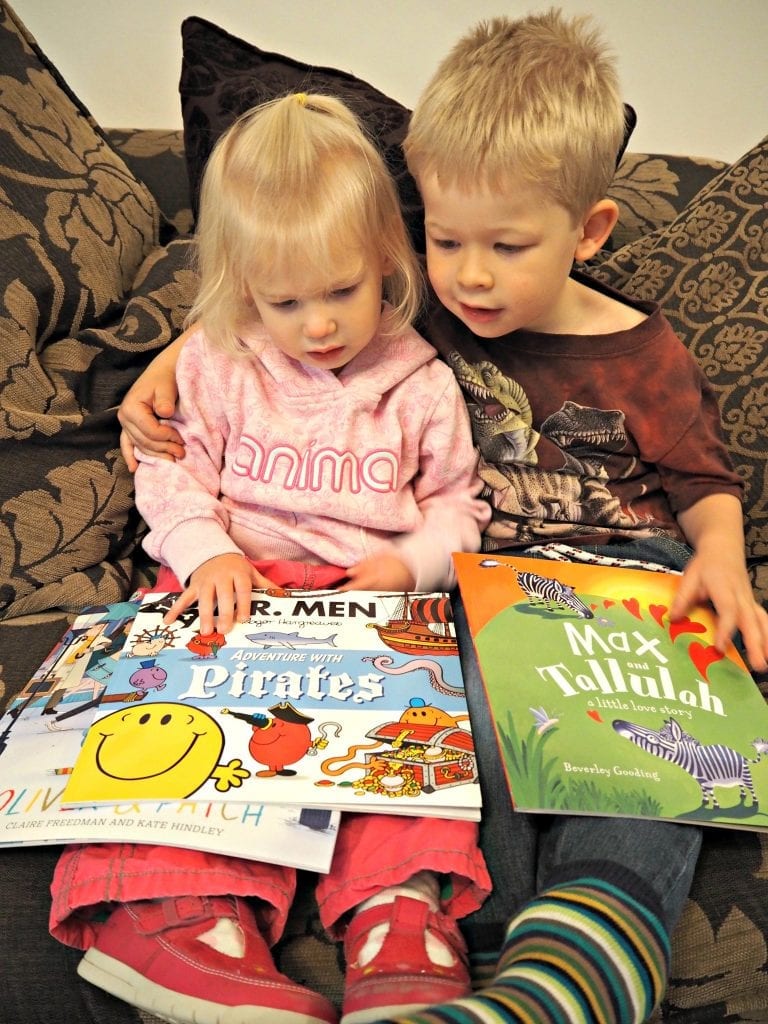 The Books

Oliver and Patch by Claire Freedman and Kate Hindley
This is a really sweet story about moving house and making friends. Oliver moves house to the city and has no-one to play with until he finds Patch the dog. Patch and Oliver soon become fast friends and go on some great adventures, but who is Patch's real owner? My son loved this story, he does love books with dogs or cats in. As soon we we finished it he smiled and said that was a nice story Mummy. Win!

Max and Tallulah by Beverly Gooding
I think this might be my favourite book of the three, I also think it was my daughter's favourite too. It's about two zebras Max and Tallulah. It's a love story for children, but perhaps more importantly it's a story about learning to be yourself. After finished reading it Aria sat there flicking through the pages saying Max loves Tallulah on repeat 🙂 .

Mr. Men Adventure with Pirates by Roger Hargreaves
Who doesn't love the Mr. Men? This story was a bit too old for my daughter, she actually go bored during it and went and found a toy, but my son really enjoyed it. We haven't read a lot of pirate stories, because in general he's more into spaceships, diggers and dinosaurs. Which meant we had lots of questions about why pirates did what they did, why they needed so many canons on their ship and why they were bad. After we read it he then promptly took it to bed with him. So a definite hit.
Verdict
Overall, I think this is a really fab idea for a gift and has such a lovely, personal touch. I felt like the books has been selected and wrapped by someone who really cared about what they were doing. Having each book individually wrapped made the subscription really exciting and fun for my children.
Special Offer for Readers
I have a special offer for blog readers, if you would like to purchase your own subscription for Bertie Bear's Books for just £14 instead of the usual £17.95 simply contact them on Facebook and use the discount code LOVELY14.
Note for subscribers – The value of the books in itself will always be greater than the price of each monthly gift pack. There's no subscription tie, you can just purchase it on a rolling monthly basis. New books will be sent out at the end of each month.
*Disclosure: We were sent one month's subscription to Bertie Bear's books for the purpose of this review, however, all opinions are my own.