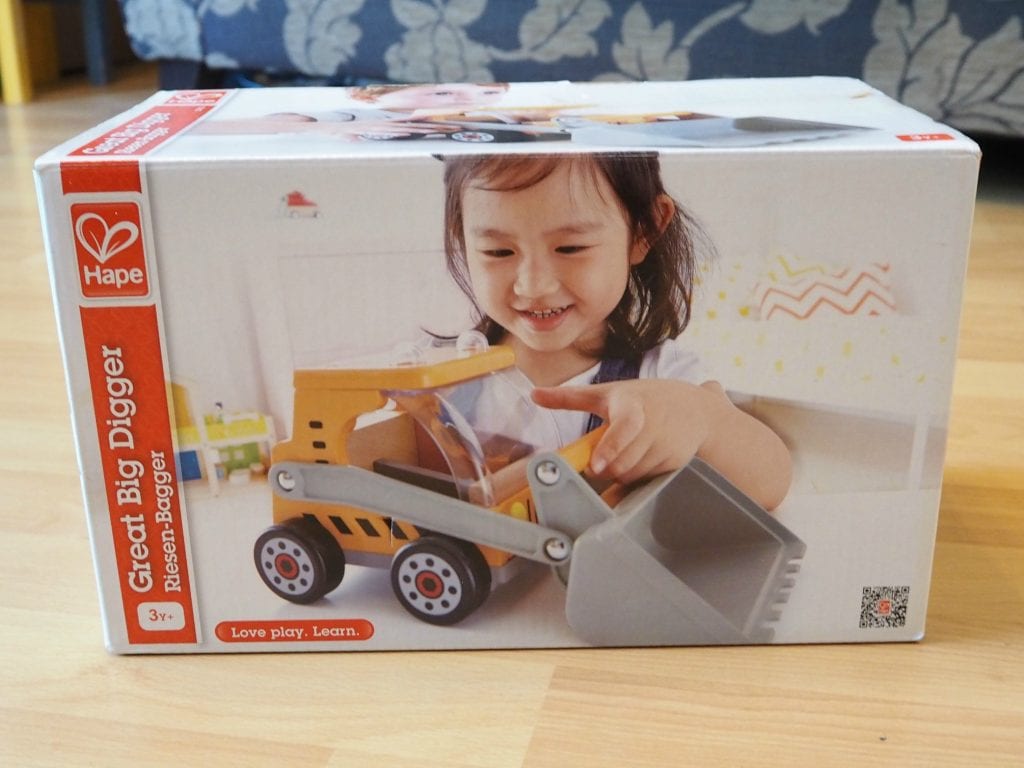 Hape Great Big Digger Review
My children love diggers. We're having a massive redevelopment in our local area and my son thinks this is perhaps one of the best things ever because of all the diggers we can spot whenever we drive around. This love is something he has passed onto his sister too, which means a new digger also brings with it lots of excitement in our house.
We were lucky enough to be sent the Hape Great Big Digger for review. Hape are a company that specialise is making wooden toys for children. I love wooden children's toys I think there is something really special and classic about them. I would choose them over plastic ones everyday.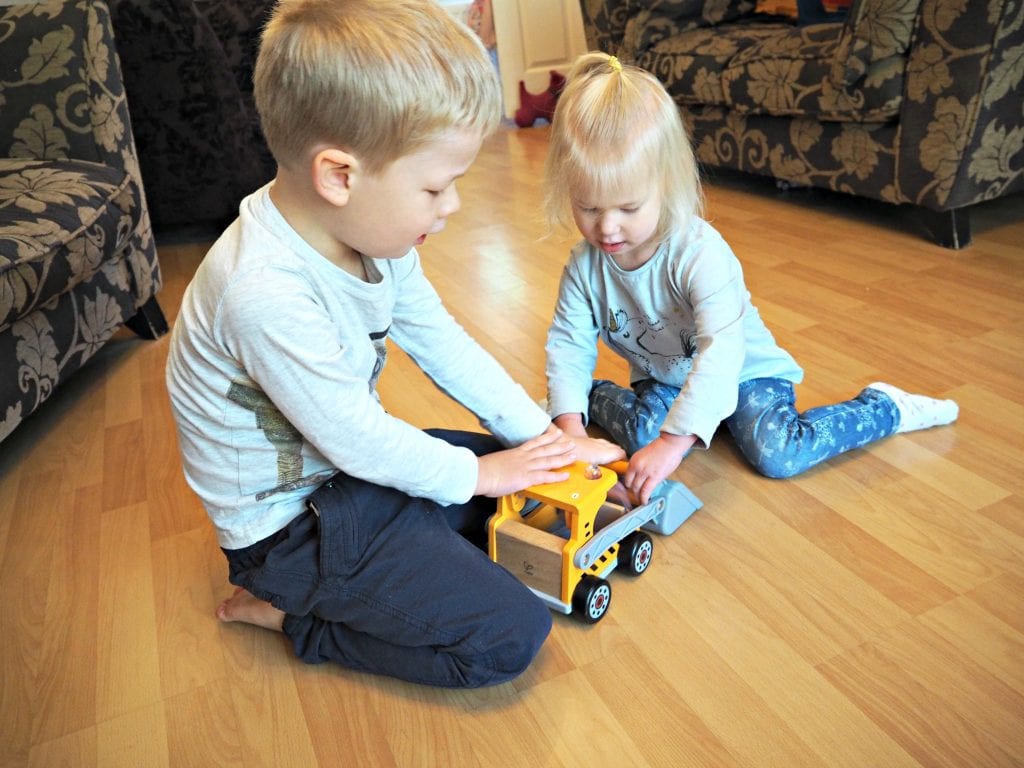 The Great Big Digger is really lovely. It arrived in a wooden box already put together, no assembly needed. But, perhaps more importantly in my opinion no crazy cable ties to cut to get it out of the packaging either. It's a really solid construction and very well put together. Finished with lovely bright yellow paint. The wheels turn so the digger can be pushed along the ground, and the digger's bucket goes up and down and can be tilted. The cabin itself is open, and has two rows, which means children can also put small toys inside the digger to act as the driver.  Peppa Pig and George have already had a go!
The digger is aimed at children aged 3+ but to be honest I think this would be absolutely fine for younger children. My son is very nearly 5 and my daughter 2, and I think it would be fair to say my daughter probably loved it more than my son. Don't get me wrong, they both loved it, as you can see by my next picture and Aria's slightly red eyes and nose they did actually have a small fight over whose digger it was, because they both loved it so much.
I think this would make a really lovely Christmas present for a boy or girl. It's the type of toy that will quite clearly last for years because it's such good quality.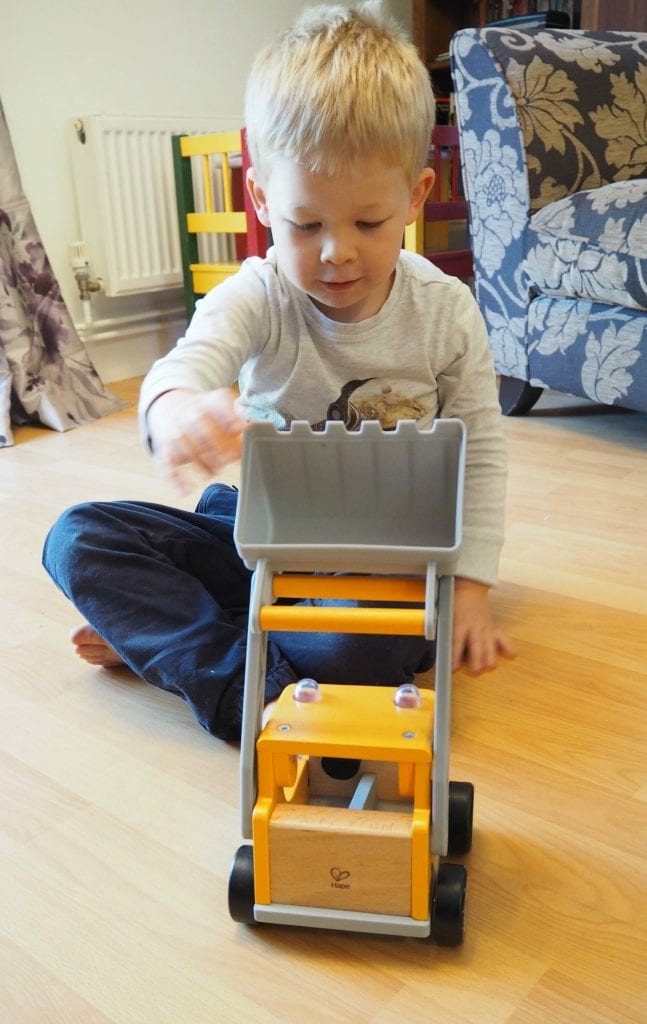 Hape Great Bigger Digger RRP £24.99
*Disclosure: We went sent the Hape Great Big Digger in exchange for this review, however, all opinions are our own.