Today I would like to welcome to the blog Emma from Me and B Make Tea. She is guesting in my new series where different people share their five favourite books in a chosen genre. Emma shares with us this week five books for toddlers. It made me smile, because my son absolutely loved Wow Said the Owl when he was younger and we'd read  it for him time and time again. Definitely a must-have.
My Favourite Five Books for Toddlers with Emma from Me and B Make Tea

1.  Wow Said the Owl – Tim Hopgood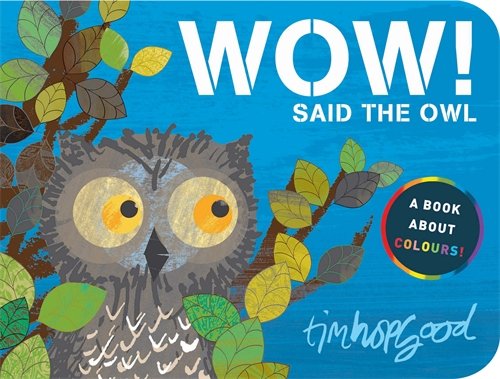 This was a book given to my free by the health visitor when B was a little bubba. For a book they giveaway, it is pretty cool. It goes through all the colours and B loves getting to the rainbow at the end. I love this book to as it is a quick read, simple to understand and encourages colour recognition 🙂 .
2.  Big Bad Bunny – Melanie Joyce and Maurizia Rubino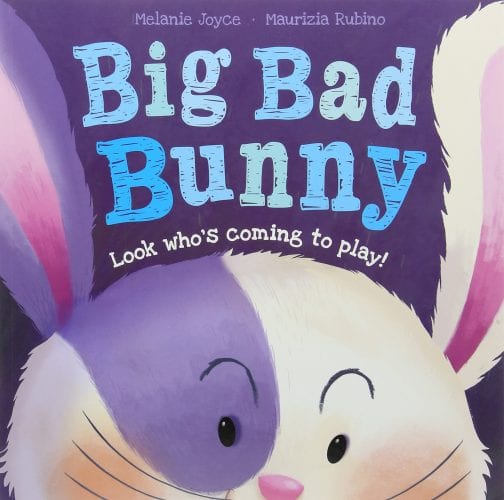 My little man is a typical boy and he loves typical boy toilet humour 🙂 There are plenty of giggles and laughs throughout and this is one of our fave bedtime read. It has a nice message as well.
3.  One Mole Digging a Hole – Julia Donaldson and Nick Sharratt
I love the bright pages and silliness that entails. It essentially goes through ten different animals doing different things in the garden. It encourages children to count and recognise their numbers. It is one of those books that b asks to read again and again.
4. Don't Wake the Bear Hare – Steve Smallman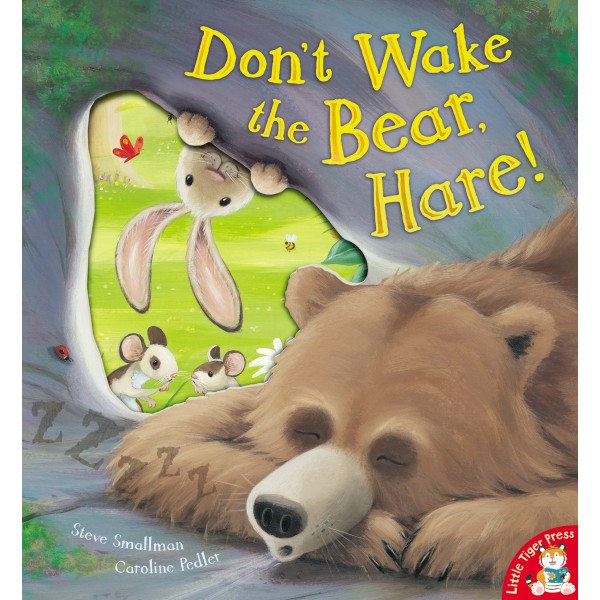 We love this book for a few reasons – it rhymes really well, the illustrations and colours are beautiful and it has a nice moral to the story. It is cute and funny and I love reading it to B. It follows a group of animals getting ready for a party. However there is a huge bear asleep in a log and they do their best not to wake him…
5. Pigeon Poo – Elizabeth Baguley
And finally, one of our all time favourite books – Pigeon Poo! This book is absolutely hilarious and is basically about a pigeon that keeps pooping on the town. The rhymes are funny and B pretty much knows it word for word. I also like it because it includes more complex words like catapult and contraption. It is just a fun book to read and always gets lots of giggles and joining in 🙂
---
About Emma
Emma is the mum behind Me and B Make Tea. She lives in Weston-super-Mare and started blogging as a way to document the highs and lows of parenting. As a busy, working mum, Emma started sharing some of her tips on how she creates fun snacks and meals for her three year old boy. She then branched out to include travel, play, home and general life bits and bobs!
You can find Emma on social media:
Twitter | Facebook | Instagram | YouTube | Pinterest
---
My Favourite Five Books Will Be Back Next Tuesday
My favourite five books will be back next Tuesday with another guest. If you would like to take part in the series, please drop me an email lovelylaurasblog@gmail.com.