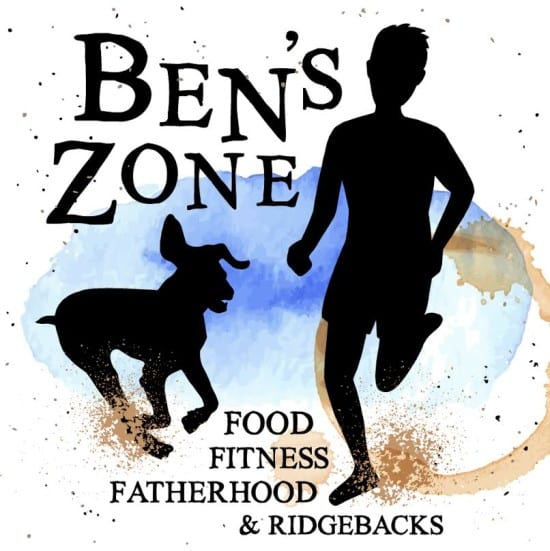 Welcome to a weekly feature on my blog – Ben's Zone. Written by husband… Ben. A foodie, coffee obsessed, ex-smoking, ex-drinking and Ridgeback loving Dad. Who is also seriously into his fitness.  You can find him on the blog (most) Sundays. Enjoy 🙂
---

Make Your Own Hummus Recipe
It's been ages since I did a recipe so I thought I would write about a staple of my diet, hummus. I love hummus because it's flavoursome and unfussy to eat and to make. Most of the time I have it as a daytime snack on a crisp bread but it's just as nice when served with grilled meat. Traditionally this would most likely be lamb given the Levantine roots of the dish, but it doesn't have to be. I think the key for me is to avoid canned chickpeas. Yes, they're convenient but when something is devoid of sauce or strong juice you get a slightly odd taste from the can. Dried chickpeas are cheap, easy to find and no hassle to use. Just remember to plan a day ahead as they need to be soaked overnight as do most dried pulses.
In terms of adding flavour, don't feel you have to is the first thing. There are some really nice simple flavours in there so you can get away with just that but you could add roasted peppers, roasted garlic could work or spices. Cumin would be an obvious choice but sumac also works well and can be obtained easily enough.
This is basically a 'dump and blitz' type recipe and so it's great for doing with a 'helper' as they get plenty of button pushing action with minimal opportunity for self damage.
Ingredients
350gm dried chickpeas soaked overnight (min 12 hours) in cold water (simmered for 60 mins)
5 big cloves of garlic (less if you prefer)
4 tsp tahini
Juice of 1 lemon
Extra virgin olive oil
Salt to taste
Aria was not super keen on having her photo taken! 
1. Dump everything barring the olive oil into the food processor
2. Put a good splosh of olive oil into the mix
3. Instruct 'helper' to press button on food processor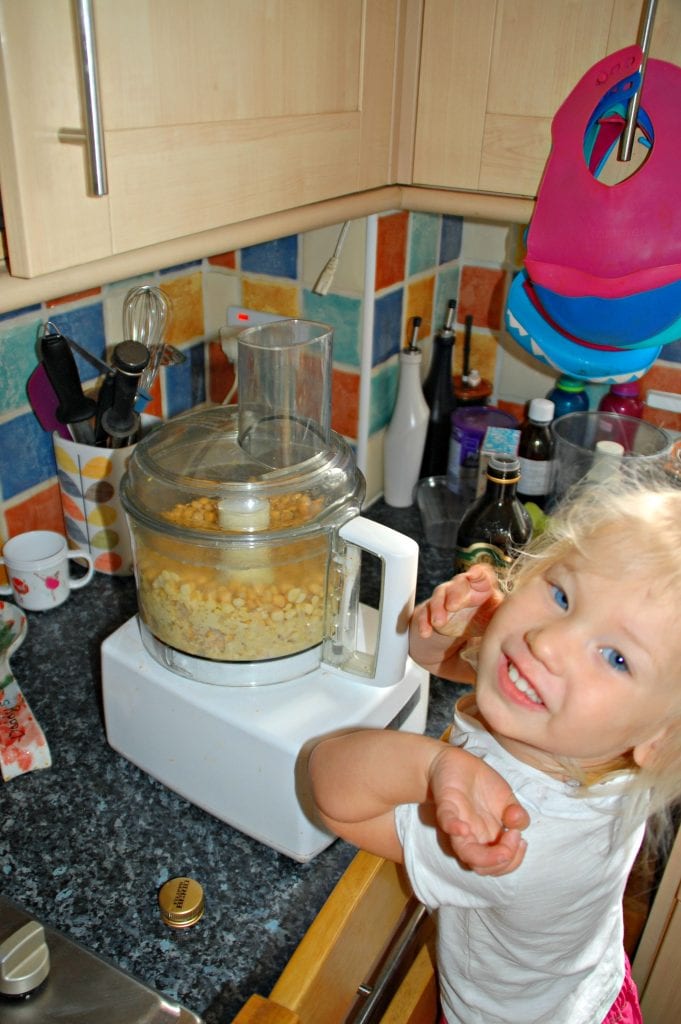 4. Pour in more oil as required to get your preferred texture, I like it relatively loose but it's a preference thing
5. Attempt to get 'helper' to stop pressing the button.
6. Put into container of your choice, use some kind of earthenware and sprinkle some reddy looking spice on top if you have guests coming (preferably ones who don't know how stupidly easy it is to make hummus )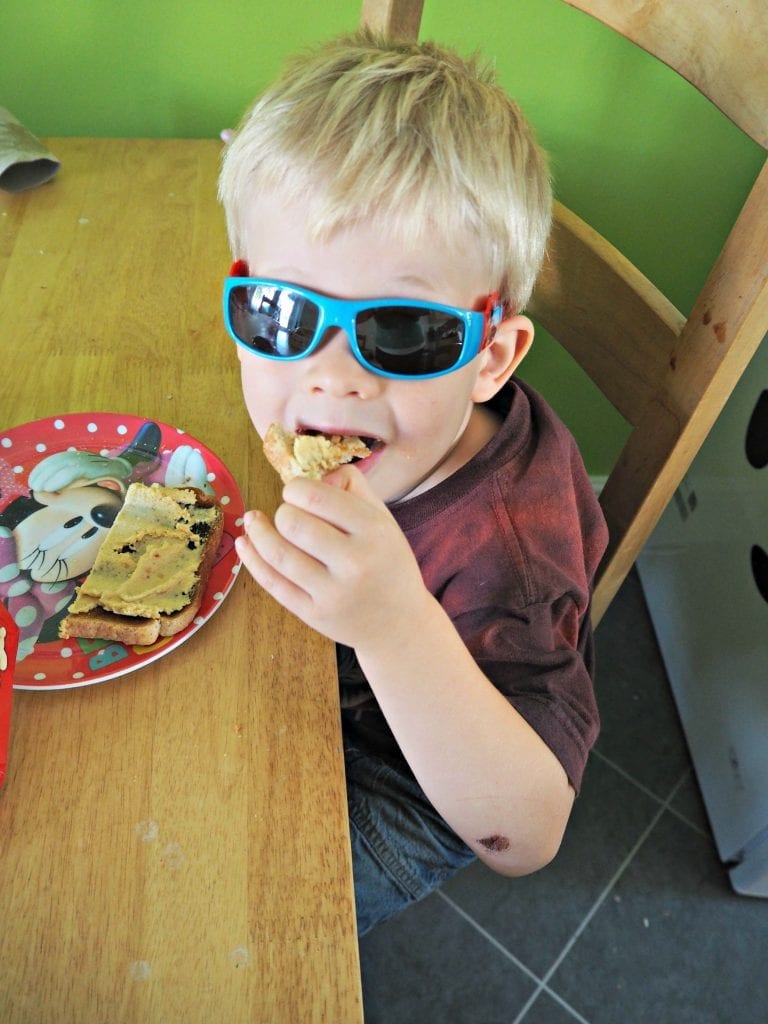 If you're really cool, you can eat it in your sunglasses