Today I would like to welcome to the blog Sarah from Whimsical Ramblings. Who is guesting  in my new series where different people share their five favourite books in a chosen genre. Sarah shares with us this week has her favourite five books she thinks that every child should read. We love all of the books on this list too, apart from one I haven't heard of, so I suspect I will be purchasing that one soon!
My Favourite Five Books you Have to Read as a Child with Sarah from Whimsical Musings

1. The Very Hungry Caterpillar – Eric Carle
Who hasn't read this? It's the perfect book for a child. It has beautiful bright illustrations, teaches counting, children can poke their fingers through the pages! So much fun. It's also a great way to teach little ones about the life of a caterpillar. Another reason why I love this book as it is written using correct vocabulary, no 'child' friendly words or silly rhymes. New foods they may not have heard of, accurate words such as cocoon. The perfect book for your story loving little ones!
2. The Elephant and the Bad Baby – Elfrida Vipont and Raymond Briggs

This is such a classic. A story about naughty child who needs teaching some manners! Children will also love it because it's very repetitive and engaging. The illustrations are beautiful too.
3. The Gruffalo – Julia Donaldson and Alex Scheffler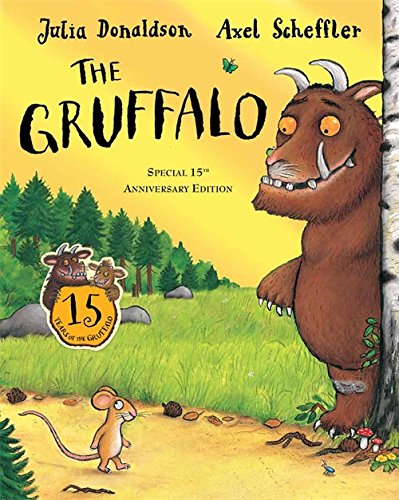 If you haven't read The Gruffalo, where have you been? The Gruffalo is definitely a modern classic, and I can guarantee your child will love it! It's a delightful tale of a little mouse, who uses his wits to stand up to a big 'monster', a Gruffalo! The rhyming, the choice of words, and even the twists to the story make it perfect for an adventurous little one. I love Axel Scheffler's illustrations too! Children will definitely be rooting for this cute little mouse who uses his brain to outsmart predators! A modern childhood classic.(We are big fans of Julia Donaldson & Axel Scheffler books in this household, but The Gruffalo is a firm favourite)
4. Hairy MacLary from Donaldson's Dairy – Lynley Dodd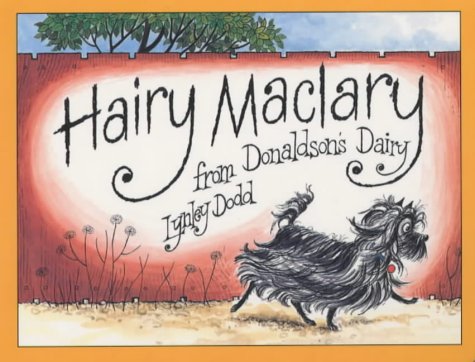 This books take me back to my childhood! I never knew there were so many in the series though. Hairy Maclary is a cute, fuzzy little dog who goes on crazy adventures. Meeting up with his friends, running away from naughty cats & making a racket at the Vets! It's such a simple concept, but the rhyming is spot on . It's guaranteed to make your little ones laugh when all the little dogs are just acting like dogs, and suddenly something goes wrong. You speed up the story, the rhymes continue. It's a lot of fun!
5. Matilda – Roald Dahl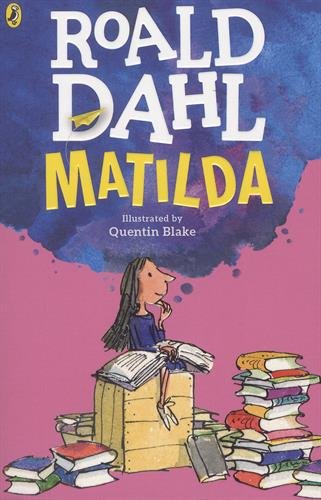 Obviously Matilda is not suitable for as young children as the previous books, but it is a book your child must read none the less. Roald Dahl books are definitely classics, but Matilda has to be my favourite. It's such a magical, inspirational story of a little girl who has 'magic' abilities. Sadly though, she has to suffer through her fair share of mean parents & teachers but it's all good in the end. It's such a fantastic, beautiful story about this intelligent girl who struggles as she wants so much more out of life.
"I'm wondering what to read next." Matilda said. "I've finished all the children's books".
---
About Sarah
Sarah blogs at Whimsical Mumblings! She's mummy to a 2 year old girl, and a one year old boy. Whimsical Mumblings is a lifestyle, craft & mummy blog, but you can find Sarah blogging about a variety of different things! From her movie obsession, money saving tips & reviews!
You can find Sarah on social media:
Twitter | Facebook | Pinterest
---
My Favourite Five Books Will Be Back Next Tuesday
My favourite five books will be back next Tuesday with another guest. If you would like to take part in the series, please drop me an email lovelylaurasblog@gmail.com.