Click Clock Alarm Clock Review
I was contacted by the Liberty Trading, to review one of their home items and was sent the Click Clock alarm clock to review. The Click Clock is a wooden clock with a plastic, wooden effect veneer. It has a digital display which cleverly turns off when it is quiet and no one is in the room. It looks like a wooden block when it isn't on and the you just need to make a noise or clap your hands and it illuminates. You can turn the sound activation off if you prefer to have it on all the time.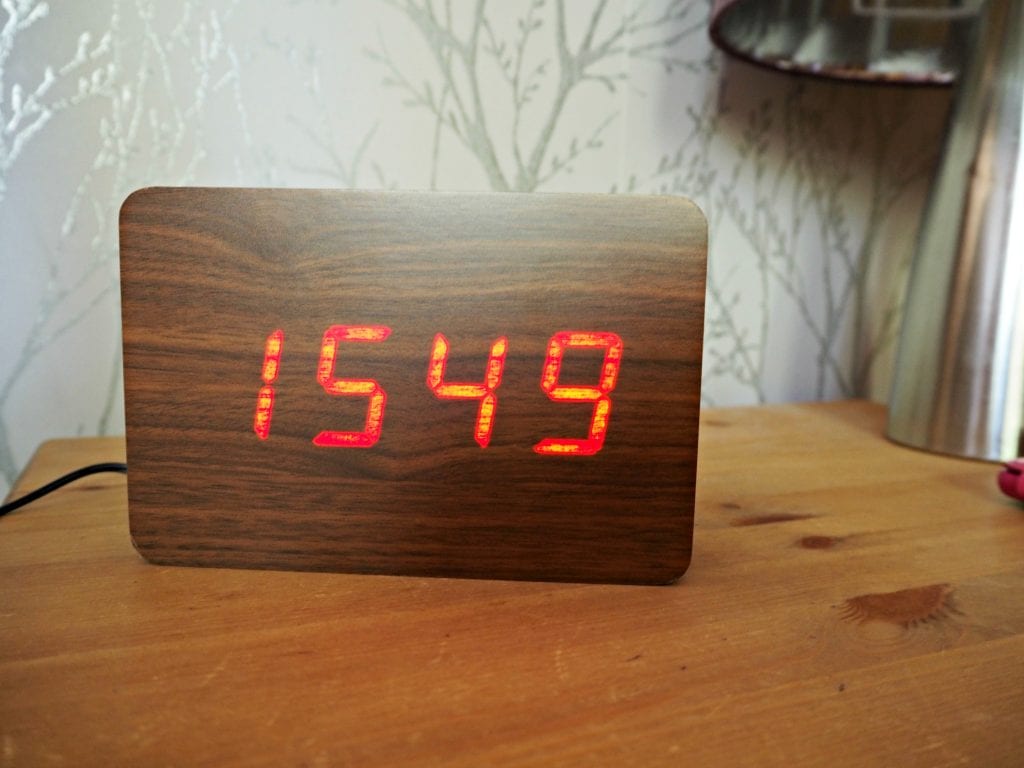 The clock displays the time, the date and the temperature in the room. I don't know why but I always like knowing the temperature in the room, maybe it's just one of my weird foibles! The design of the clock is quite minimal and unobtrusive and it looks like a block of wood when it is off.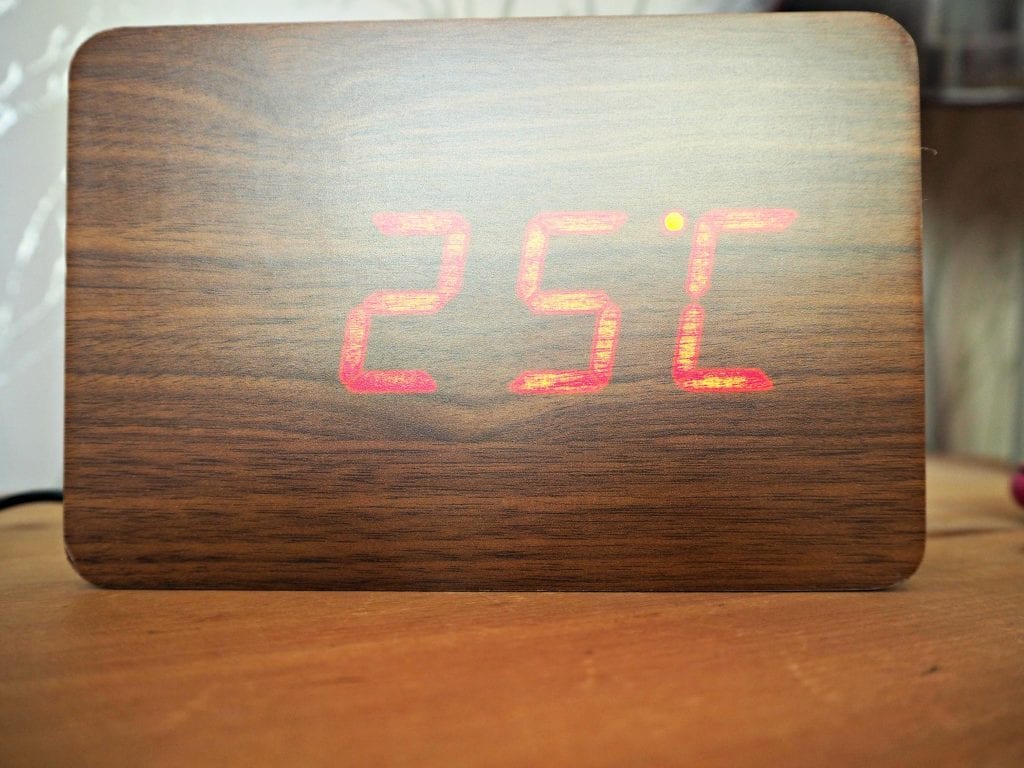 The clock also has an alarm and snooze function. You can programme the alarm to go off 7 days per week or just week days only. A bit like a mobile phone, the clock needs to be charged up every few days and then you no longer need the cable, so no ugly wires. Then you just need to remember to charge it. This was something that does make me nervous, setting an alarm with it and forgetting to charge the clock. The numbers on the clock become faint when it needs charging, but that is something I can easily miss when I'm busy. That really is my only criticism, because otherwise I thought it was really rather cool.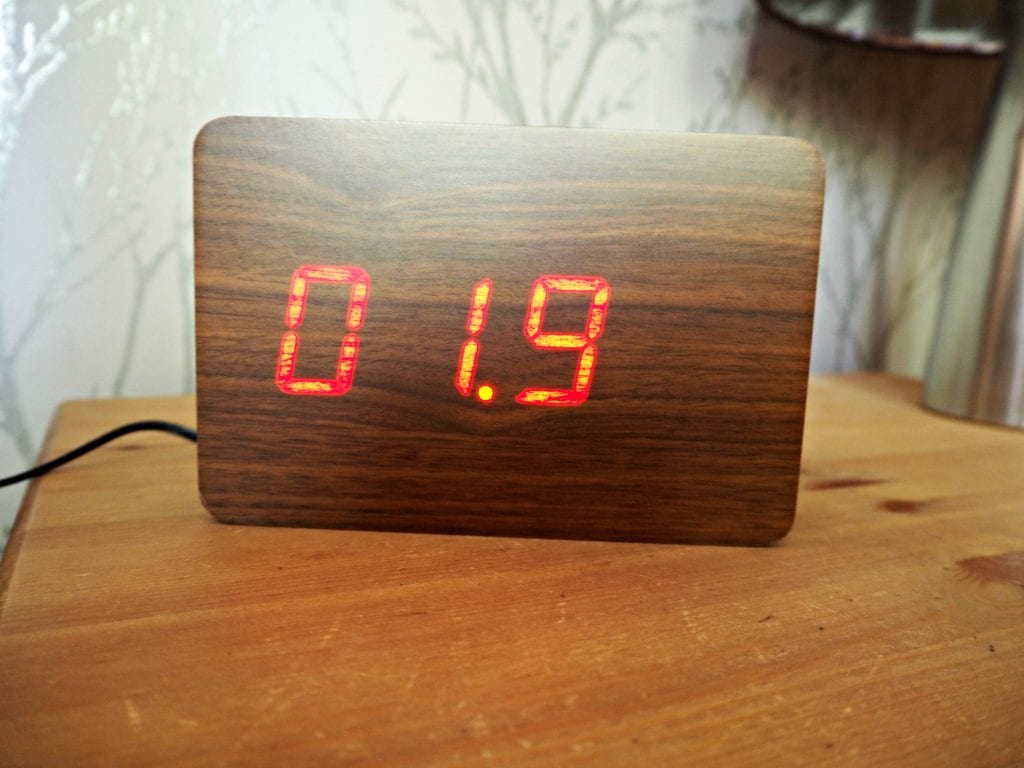 The clock I have here is walnut with red lettering, it comes in different sizes and wood finishes.
*Disclosure: I was sent this clock for the purpose of this review, however, all opinions are my own.