George at Asda Dress Selector Review and Summer Style
Sometimes finding the right outfit, or perhaps more accurately the right dress for an occasion can be a tricky business. Getting the style right and for me in particular, hiding the bits I hate, can also be frustrating. Which can also make shopping online not as easy as it could be, with multiple items having to be returned as they're not quite right.
So I was really interested to hear that George at Asda have launched a new dress selector to help you get your summer style sorted. All you need to do is go onto their website and it starts by asking you questions. You start with how you would describe yourself, then you select your body shape, what occasion you are shopping for an then a series of questions of what you like and dislike about your body.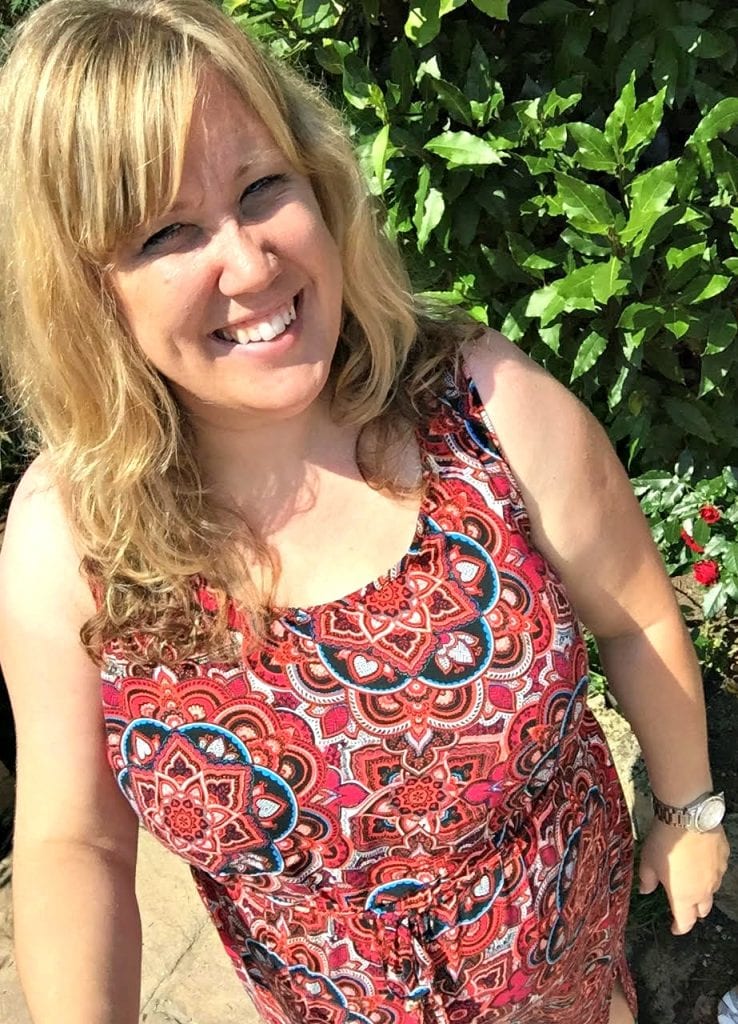 For me I wanted a dress to wear to a barbecue and I also particularly dislike my stomach, so I wanted something to flatter it. The dress selector recommended that I went for a maxi dress, which is great as it's one of my wardrobe favourites.
I then set about browsing the George at Asda store to find some dresses I liked. I am currently in a dress size 18, and I have to say the one disappointing thing was there wasn't a huge amount of choice in my size, but could have just been bad luck more than anything. I choose two dresses a red maxi dress and a navy dress, both in prints – another of my regular favourites, as well as a long length crochet cardigan.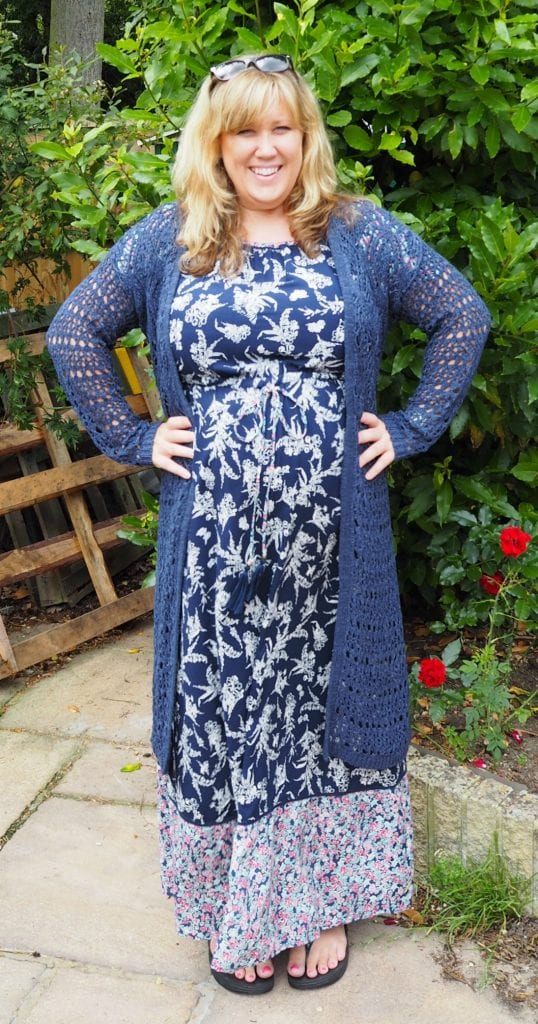 Having never really shopped at George before, as I don't have a store that close to me. The first thing I was really surprised by was the price. The dresses were all such fantastic value. Both dresses were only an amazing £16 each and the cardigan £18.
Both fitted straight away too and I felt comfortable in them both. Which is actually quite unusual for me with dresses. So the dress selector more than did its job.
As I was browsing about the site, I saw a couple of other bits I liked and one was this crochet waistcoat and camisole combination – in the sale for an fantastic £6. I would never have gone to Asda to shop for clothes before, but I have been really surprised at the fit and price. I have washed one of the dresses already, kind of half suspecting it to shrink, but it's washed really well too.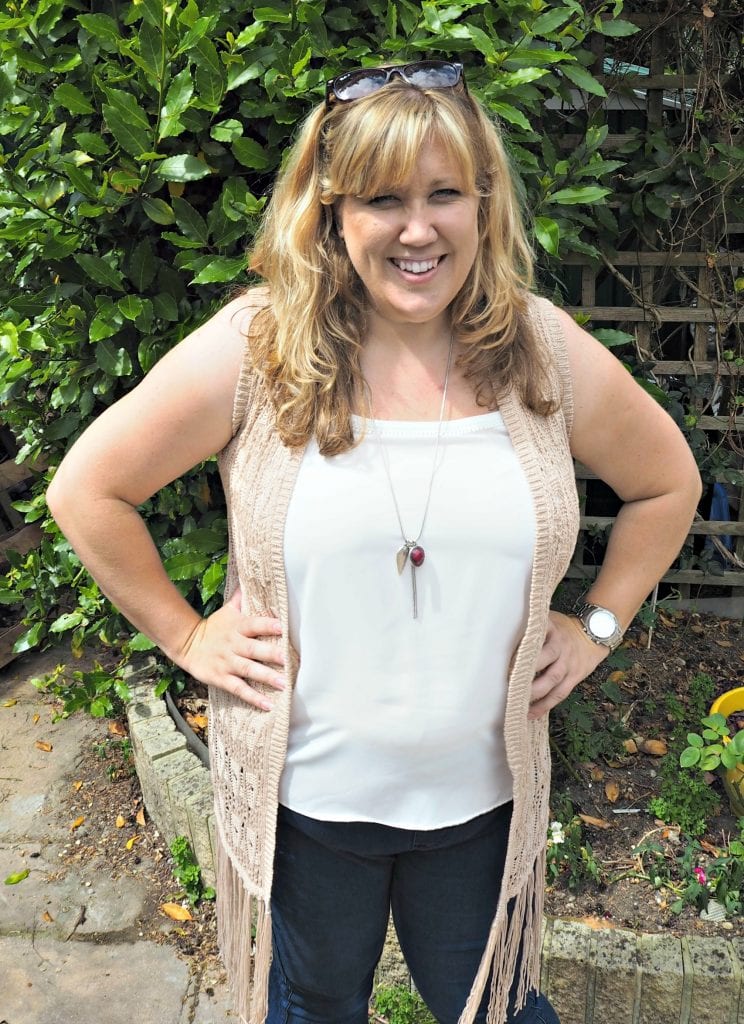 Children's Summer Style
Not to be outdone, it seemed only right that I should look for a few bits for the children too. We've all got to look good for those summer barbecues right? Again, I was taken aback by the prices. The t-shirts, some were in the sale, ranging from £2 to £6 each. The dresses for my daughter £8 and £10. Amazing prices!
And because my daughter has discovered a recent love of Dory there was no way I could resist these Dory pjs at £8.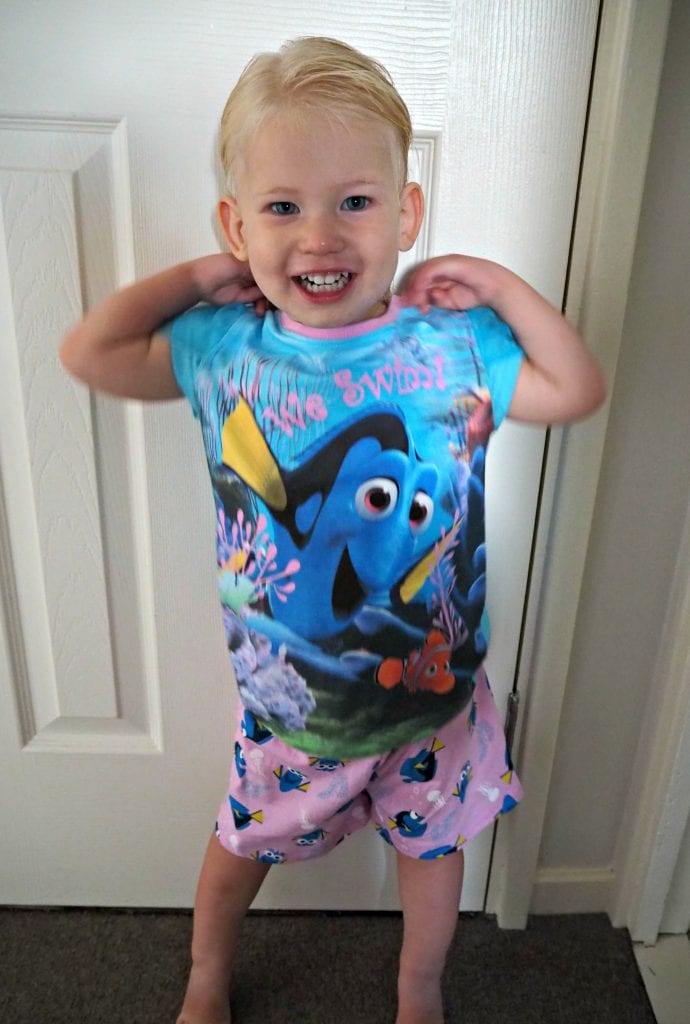 All in all, I really liked the dress selector and would use it again, particularly as my bodyshape changes as I am trying to lose weight. Great value and I can see myself shopping there again.
*Disclosure: The above products were sent to us for the purpose of this review, however, all opinions are my own.