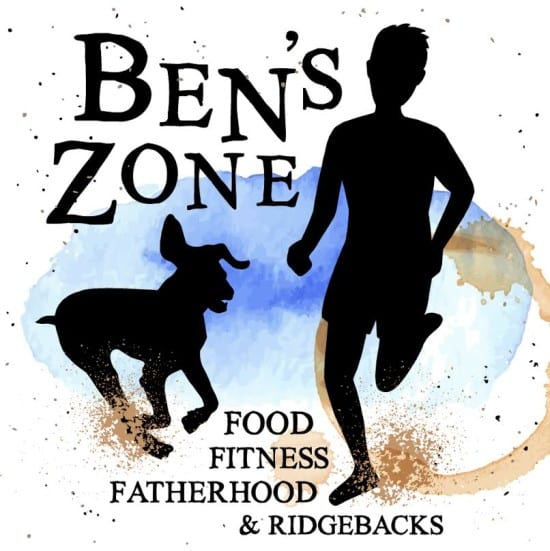 Welcome to a weekly feature on my blog – Ben's Zone. Written by husband… Ben. A foodie, coffee obsessed, ex-smoking, ex-drinking and Ridgeback loving Dad. Who is also seriously into his fitness.  You can find him on the blog (most) Sundays. Enjoy 🙂
---
My Top 5 TV Shows of 2016 (so far)
I like to be active and out doing stuff, but I need time in my life to chill and relax. I'm an avid reader but in the early evening I really enjoy a little bit of TV. We're lucky in that we have Netflix and can watch shows when it suits us, or stack them up on the TiVo. So these are my top 5 TV shows of 2016 so far, they may not be current due to the wonderful world of streaming.
5. Bates Motel
I was sceptical, initially, of this show and its ability to deliver given the weight of the IP it was drawing on and, if I am honest, it did take a while to get going. The show reimagines the famous Norman Bates and places him in a modern setting tracing a timeline moving towards the events of Hitchcock's classic psycho. Earlier series seemed lightweight with Norma Bates (Vera Farmiga) a little too hysterical and screechy and Norman Bates (Freddie Highmore) kooky and forgettable. As the series has progressed (the show has been renewed for a fifth season) the relationship between Norman and Norma has unfolded giving the show an unmistakably dark patina. What started as an almost throwaway re-work has metamorphasised into truly compelling, if dark, television.
4. American Horror Story
I was late to the party on this as it had been recommended many times. This year I've watched every season other than the latest (not on Netflix), and been hooked with every one. Using a well picked ensemble cast and a very sharp writing team each series takes a different setting to tell the horror story of the title. The show is unashamedly gory however, for me, the real horror is psychological. During season 2 (Asylum) a woman is imprisoned indefinitely in a mental hospital on the whim of a nun she has offended, that to me, was the true horror, far more than the gore evident throughout that season. I also liked the show as, again and again, it highlighted the wrong perpetrated against women throughout the ages, examples being persecution of witches and the imprisonment of women who dared to enjoy sex. It's rare to see an ensemble show survive and maintain quality as fame and egos off, but AHS does this with aplomb.
3. The Flash
I like sharing things with my son, he and I both enjoy superheroes and so The Flash is ideal. I should say that it is rated 12, but after watching a few episodes first I was perfectly happy for him to watch it. In recent years many screen adaptations of comic books seem to be on a mission to out do each other in terms of violence and darkness and so it is refreshing to see something aimed squarely at family viewing. The adventures of Barry Allen and his team of helpers is a regular feature of our weekend lunch times. I love the show because it's engaging and interested for adults, but avoids any storyline or scene that's not appropriate for children. It says a lot that when we go for our weekly run, my son often explains how the techniques he uses are effective 'because the Flash does it'.
2. Gotham
There are a lot of shows at that moment that draw on comic book influences, Gotham is one of the more oblique references. Set in Batman's city it tracks the progress of a young detective, Jim Gordon, who will, in the time of Batman be Commissioner Gordon. In keeping with this Batman is still a young Bruce Wayne, reeling from the death of his parents, Catwoman is a streetwise young thief and the Penguin is busy rising to the top of the criminal underworld. Gotham is not for children, but not particularly for reasons of gore. The central message is that anyone interacting with a city as corrupt as Gotham must, in part, allow themselves to cross moral boundaries to be effective. We see Gordon, a straight laced detective, continually forced to make decisions that take him away from traditional concepts of write and wrong. I enjoy the show because it's not afraid to dirty up the main characters even if this means they become unlikeable from an audience point of view. A gritty visual style only adds more to the general feel of grime. More and more it becomes obvious that the only way in which Bruce Wayne could fight crime in a city this septic, is to assume the mantle of Batman. Gotham is grim and compelling and most of all unafraid to present characters as realistically human, unless of course they are mutated super villains.
1. Ray Donovan
Without doubt, Ray Donovan is the best show I have seen this year and indeed, the best show I have seen in a long time. The eponymous lead (not hero) is played by Liev Schreiber who is a Hollywood hard man, employed by agents and lawyers to get his hands dirty protecting their famous clients. This backdrop provides sufficient action for the real drama which stems from the various dysfunctional relationships within the Donovan family. The tension plays out through alcoholism, infidelity and teenage rebellion at a pace that never lets up. If it only starred Liev Schrieber and Paula Malcolmson (who plays his long suffering wife) it would be merely good. Adding to this a flawless supporting cast which elevates it to great and Jon Voight, in the best performance I have seen him give to date, takes it to the heady heights that only the Sopranos and Breaking Bad have ever managed to hit. The fact that Ray Donovan hits this show after show is testament to how right it gets every single aspect. A scene where Voight attends a survivors group meeting with his youngest son stays with me as one of the best scenes I have ever seen in a television programme. The sense of a man utterly incapable of accepting and dealing with the experiences of his son is palpable as he veers between off colour jokes and snarled disinterest. Ray Donovan is the best TV show I have seen for a very long time, certainly better than Breaking Bad, certainly as good as the Sopranos. Whether it has the legs of David Chase's Magnum Opus I don't know but I am looking forward to finding out.