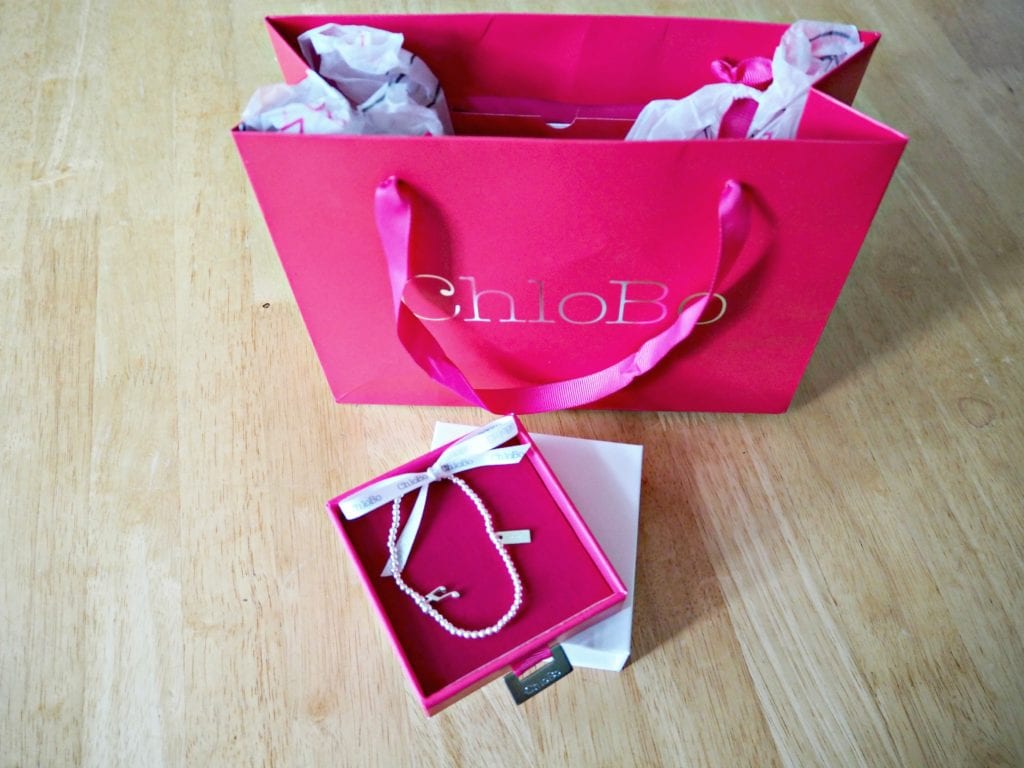 ChloBo Jewellery Review – Cute Music Note Charm Bracelet
As a self confessed lover of lovely things, I don't think there will ever be a day when I turn down the opportunity to review jewellery! Today I am reviewing for you a charm bracelet from ChloBo.co.uk. I was sent their Cute Music Note Charm Bracelet which is priced at £60. This is a bracelet that comes with lots of different charms from skulls and hearts, to angels and elephants. It is also available in gold.
The ChloBo style is all about the stack and the charms, all of which have meanings. The style is about mixing it up, the metals, the stones and the charms for an eclectic, but fun look. The bracelet I was sent to review was made from sterling silver and the bracelet itself comprised of lots of 3mm silver balls.
I chose the music note as I am a music lover and also a classically trained singer – although it has been two years since I have managed to fit in singing lessons, but that's another story.
The bracelet arrived in really pretty pink packaging in a gift box with tissue and a matching pink bag. I can't resist some lovely wrap and it would certainly add that special touch if the bracelet was a gift.
I hadn't actually anticipated the bracelet to be elasticated. This isn't a criticism as such, just unexpected, but it does save you having to fiddle with clasps.
The bracelet itself is dainty as is the charm, which makes it great for stacking, or on its own for people who like more simple jewellery. If I am typing too much I do find bigger bracelets a nuisance and being elasticated this would prevent this and would stop too much jingling. When worn on its own obviously.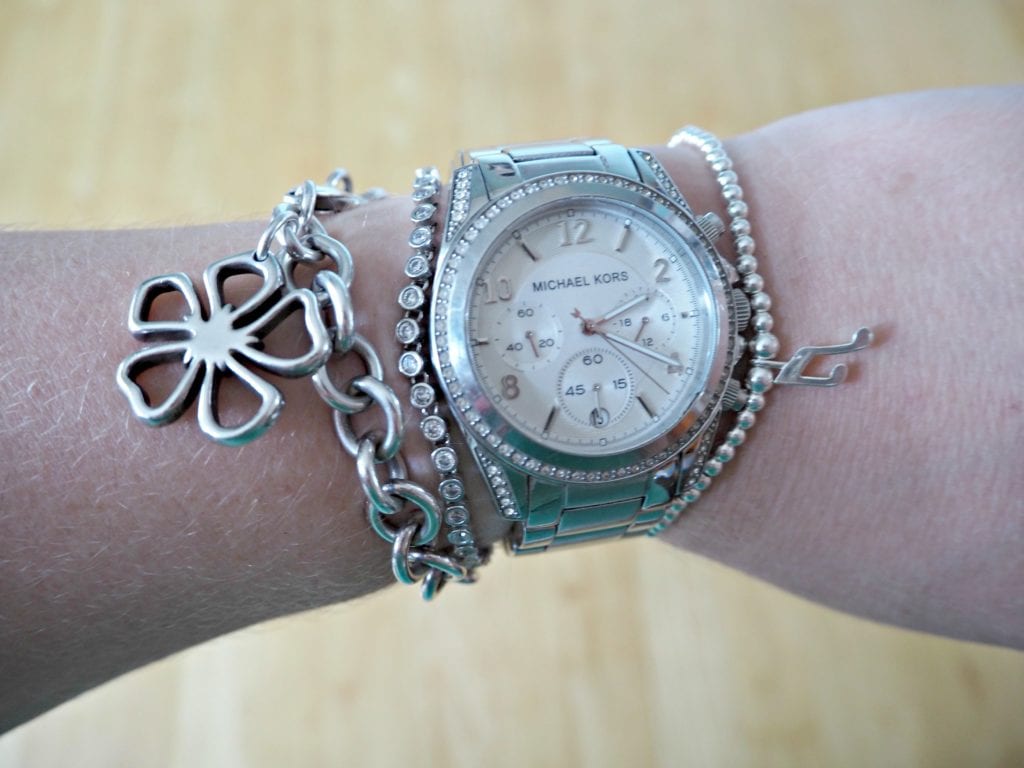 I have stacked it up here with my Michael Kors watch, my much beloved Tiffany bracelet and the Alexi bracelet I reviewed a few weeks back. I love the look of them all together.
I couldn't resist adding a photo with my butterfly ring that hasn't had as many outings as it should have lately.
Overall, I am really pleased with this bracelet and would actually love to get my hands of the rest of the ChloBo collection and create a personalised tack.
*Disclosure: ChloBo sent me this bracelet for the purpose of this review, however, all opinions are my own.