I have to admit I am a bit of a sucker for all of those quizzes on Facebook. You know the ones – which superhero are you, who would play you in a movie, how many books have you read off this list. I see one of my friend's have completed one and I just can't resist! Which means I also couldn't resist this one from tech21.
As I like pretty things and accessories, it also means that I do like my phone cases. I'm actually quite fussy about phone cases. For example I don't like sleeve cases as I like to be able to access my phone quickly, or flip cases as they make it hard to hold a phone in one hand and also take pictures with them. Then there are the phone that have something over the camera which you have to remove in order to take a photograph, a deal breaker for me.
Have a little go on this quiz – what type of phone case are you? I may be steering towards the glittery one, but I am also a bit of a sucker for designer phone cases, which are missing from this infographic!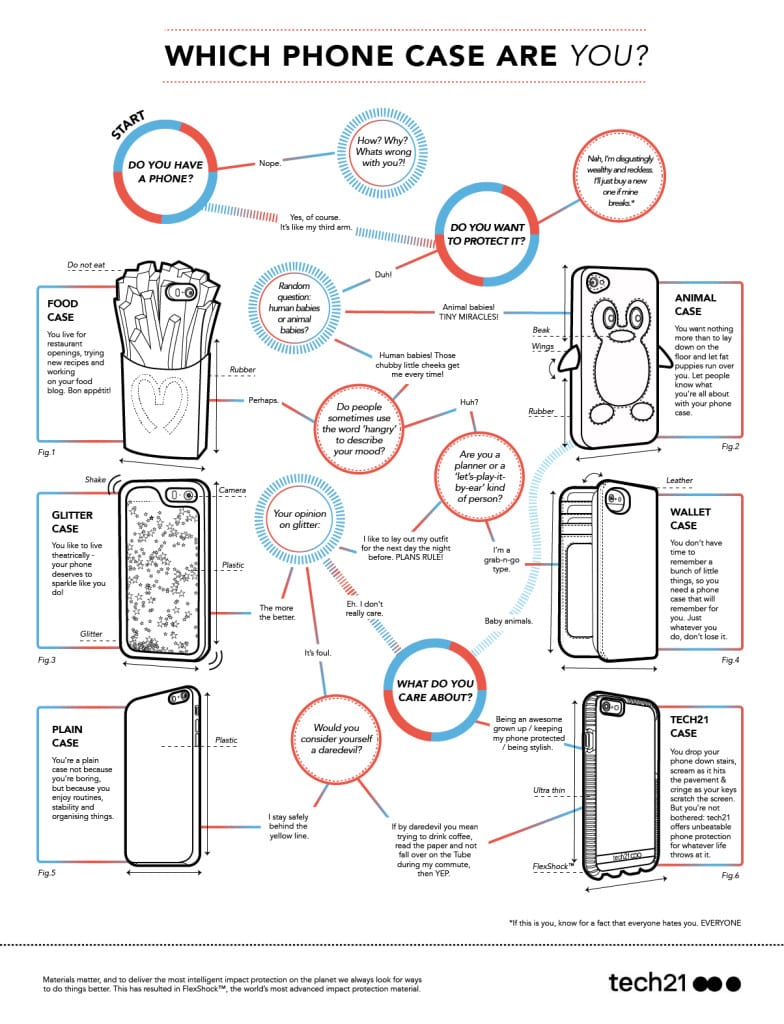 *This is a collaborative post