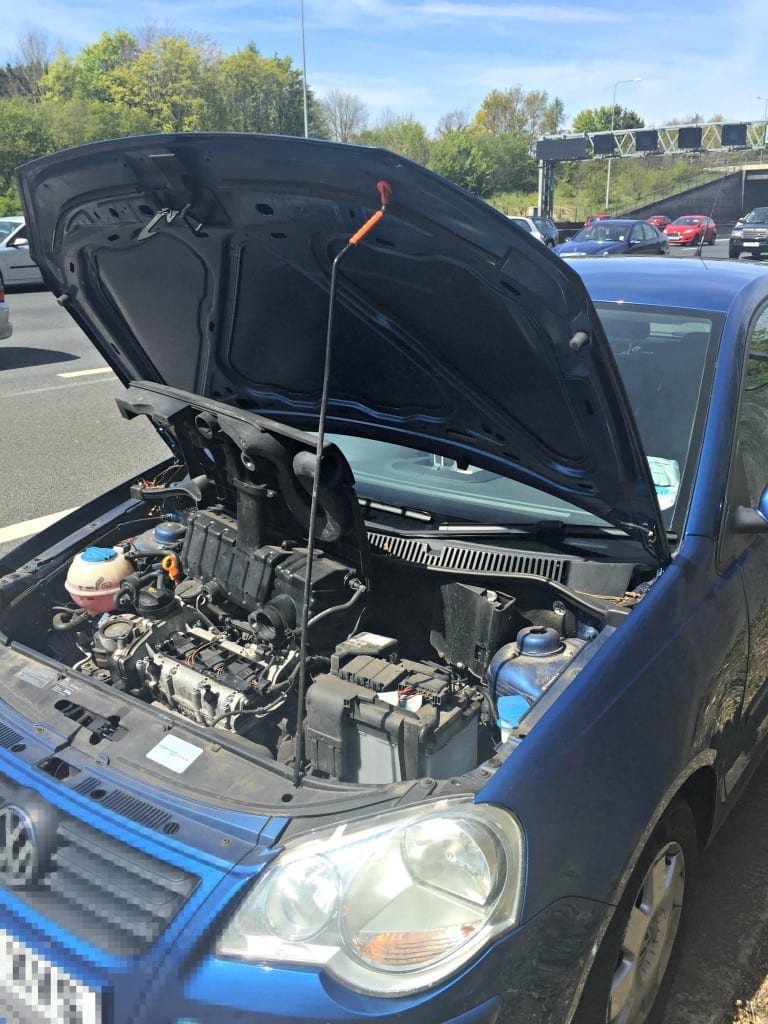 Breaking Down on the M25
Breaking down in a car is never fun. It's happened three times in my life, twice on the motorway. Last weekend was the third time that it happened, on the M25 no less.
I'd had a lovely weekend and had been to Northampton for Gemma from A Gem's Life's wedding. My husband had taken our main car as he had the children and I took our 2nd car which is a Volkswagen Polo. It is an older car, ten years in fact, but it has been well maintained and less than a month ago had a service and MOT, so I was relatively confident on its ability to get me to my destination and back. Turns out I was wrong.
I was in the third lane of a five lane stretch of the motorway. The engine was running fine, but all of a sudden when I touched the accelerator nothing happened. The car started slowing down as there was no power at all. At first I thought it was a gear thing and tried shifting down, but nothing.
At that point it was really quite scary, I had to cross three lanes of fast moving traffic (I was in the 5 lane stretch of the motorway), to get to the hard shoulder with no power. Putting my hazards on I coasted the car through the traffic and by the last lane luckily the BMW in the inside lane clocked that I had a problem and braked to let me through. I was particularly scared of running out of power before I hit the hard shoulder, and ending up stranded in the middle of the motorway. Where there was a really good chance I would get hit.
The experience actually really quite shook me up at the time. I sat shaking after I hit the hard shoulder, which in fact wasn't even the hard shoulder was a hashed section as we were approaching a motorway junction.
Breakdown cover isn't something you really think about too much. But as I sat there at the side of the road I was really grateful to have a number to call. I'm not sure what I would have done otherwise. I wouldn't have known where to start, especially with my husband away in the Midlands with his family too.
Because I was in a vulnerable position they got to me really quickly, within half an hour and the breakdown mechanic knew exactly what was wrong as soon as he examined the car. The coils in the engine's cylinder had gone. As it was relatively easy to fix we moved the car to a safer place – which meant me driving it again as the problem is apparently a temperamental one – so I had to drive with the Green Flag man following me in case the power to my engine went again. Eek! Then we drove to get the parts the car needed, he fixed the car and I was (nervously) off again. He told me his mission was always to fix on the side of the road if possible rather than towing.
As I drove off, and the experience was scary, I was really glad the children weren't in the car, that it was sunny – I have broken down in the pouring rain before and that's not fun! And that I have breakdown cover, it is actually something we have with our bank account and it's one of those costs you occasionally look at and think is it worth it? Well last week I can tell you it is worth it, every single penny and it has even made me think about upgrading the service we currently have.