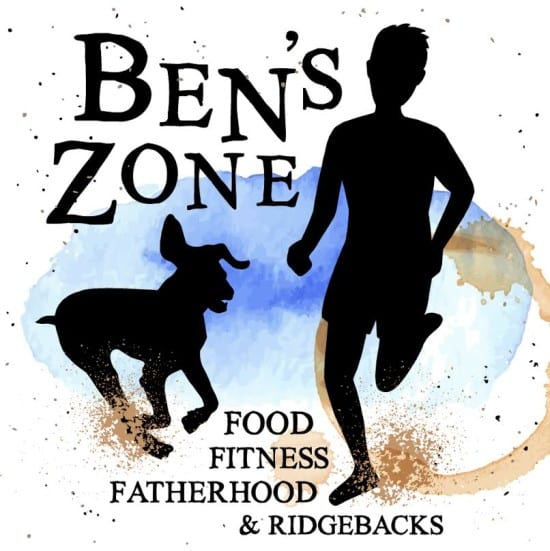 Welcome to a weekly feature on my blog – Ben's Zone. Written by husband… Ben. A foodie, coffee obsessed, ex-smoking, ex-drinking and Ridgeback loving Dad. Who is also seriously into his fitness.  You can find him on the blog (most) Sundays. Enjoy 🙂
---
Easy Chicken Tikka Recipe
There's nothing more comforting than a chicken tikka masala. It's not a curry in any real sense of the word, it's a dish originating in the first curry houses to appease drunken English people with no tolerance for spice. The legend goes that at the time English patrons of curry houses often demanded the mildest dish on the menu, the humble chicken tikka, but were outraged when a dry dish was presented (tikka is baked over the mighty tandoor of course). A short drunken argument with the waiter later and the dish would be sent back to the kitchen to return with a sauce. Now it's long been known that no-one really knows more about dealing with drunken, boorish Brits than curry house waiters so it's not surprising the solution was elegant and involved pouring over a tin of Campbells condensed tomato soup and taking the dish right back out. Thus our national favourite dish was born, resplendent in radioactive orange goo. That story may well be apocryphal but I enjoy telling it to people as it creates the false impression that I know things about food. You can have the story too, free of charge.
Anyway, back on point before I get edited (Laura edits what I write if I ramble you know). I love Indian food and have been lucky enough to sample it in India which was amazing, this is not Indian food. That doesn't mean it's bad of course and in fact the mild spices and creamy texture give a curious 'comfort food' edge to this orange marvel. So I've got a recipe for it. It's easy to make, you make your own curry paste which makes you feel all cheffy and unlike the growing trend of BIR food (British Indian Restaurant, google it) it's relaxing and easy to make. The best thing of all here is that it's actually better if you leave it for a few days and then reheat. It's simple work on a weekend to make up a batch of this an it'll do 4 generously sized adult portions. An added bonus is that this recipe does not use cream or ghee and so it's totally safe for people with dairy allergies
Ingredients
Paste Ingredients
Thumb sized bit of ginger (peeled)
1/2 bulb garlic
Contents of 5 cardamom pods (i.e. not the woody outer bits)
1 de-seeded red chilli (standard, go elsewhere if you're thinking of putting bird eyes in, this is not the recipe for you)
2 tsp cumin
2 tsp ground coriander
1 tsp turmeric
1 tsp paprika
Recipe Ingredients
1 tsp garam masala
Vegetable oil (loads)
1 can coconut milk
2 cans chopped tomatoes
2 red peppers
5 – 8 onions depending on size (and how much you like onions)
4 chicken breasts
6 tbsp tomato puree
1/3 cube creamed coconut
Recipe
1. Get a large, heavy bottomed pan on a medium heat with a good splash of oil
2. Peel and roughly chop your onions, get them into the pan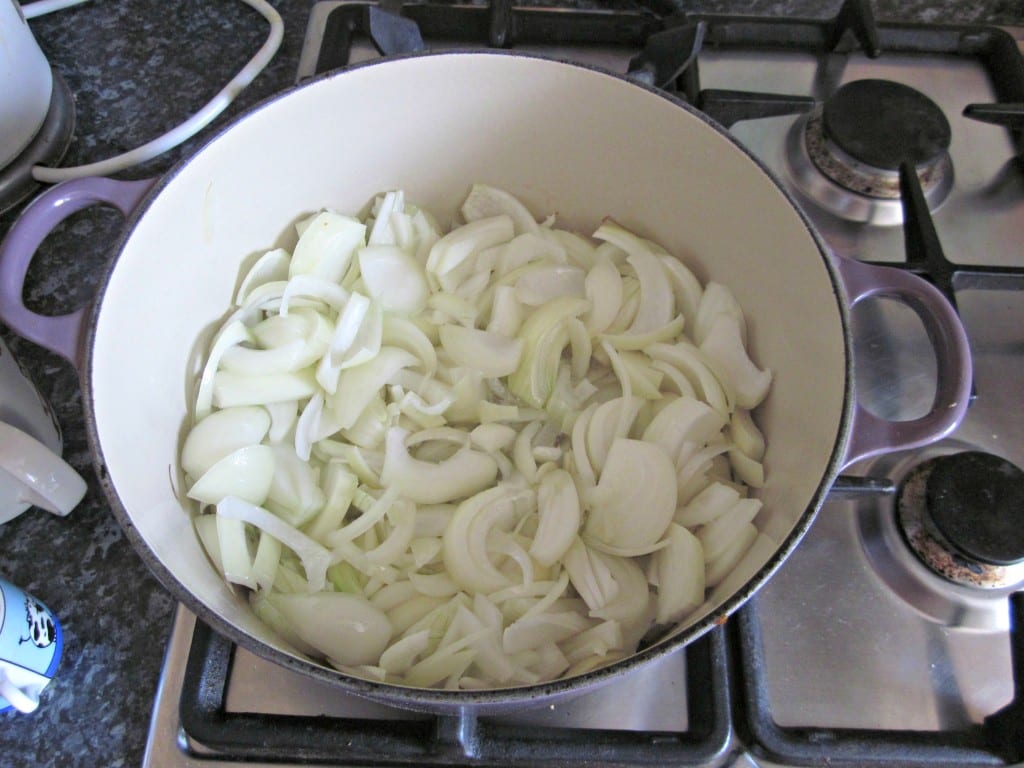 3. Fry onions gently for at least 10, ideally 20 minutes. This stage defines how deep the colour of your curry is going to be, don't stint. Don't burn them either, move them every now and and again, make sure everything is covered properly with oil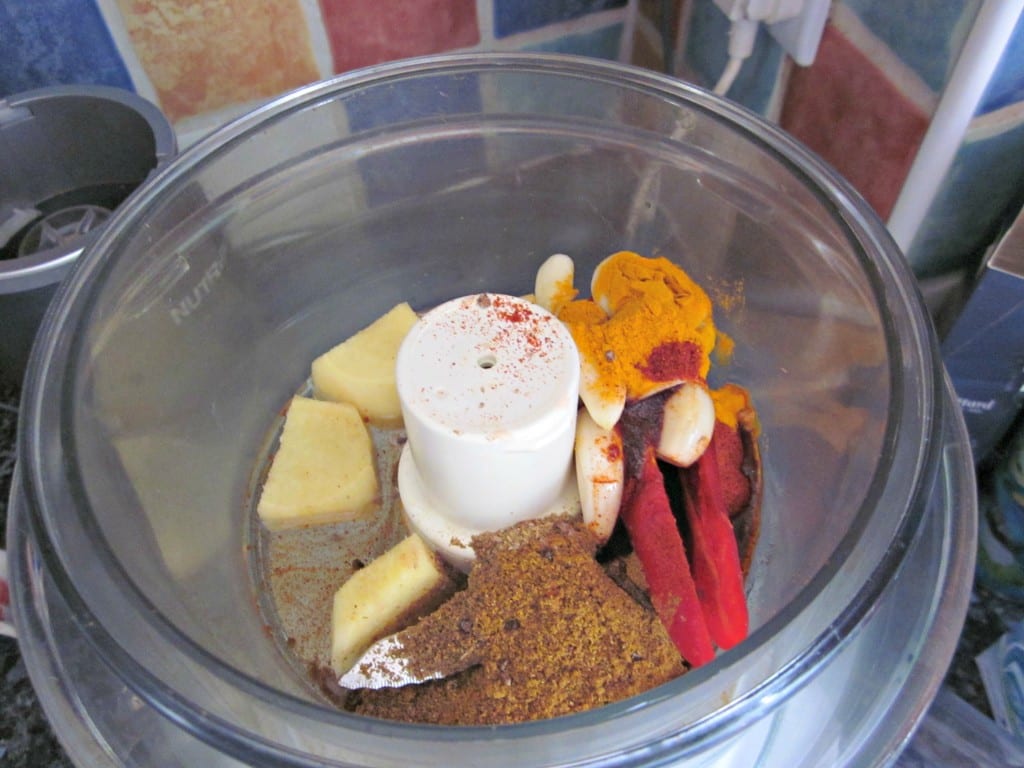 4. While the onions are going make your paste, simply put the ingedients listed above in a food processor and have at it. Once the ingredients are minced start dribbling oil (or water if you're on a health kick) into the top so that the mixture comes together into a relatively smooth orange paste

5. Now back to prep, chop your pepper into chunks the size of your thumb nail and chop your chicken. I like big chunks of chicken in this dish but it's really up to you.
6. Add peppers into the pan as well as the paste, now give this 5 minutes for the spices to start cooking. When we add the other bits I always think it sort of sets the flavour in place, so now is the time to get the spices really working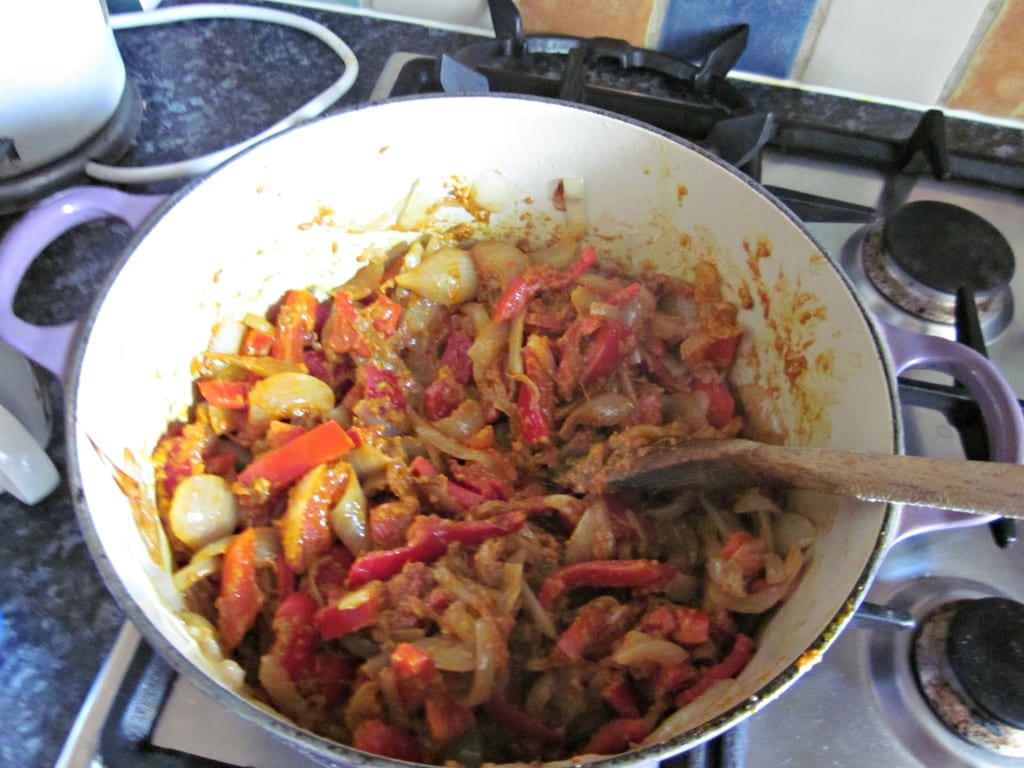 7. Add the chicken, mix about until it's well covered in the paste, cook that for a few minutes.
8. Add the canned tomatoes, half a can of water, tomato puree, coconut milk and coconut cream.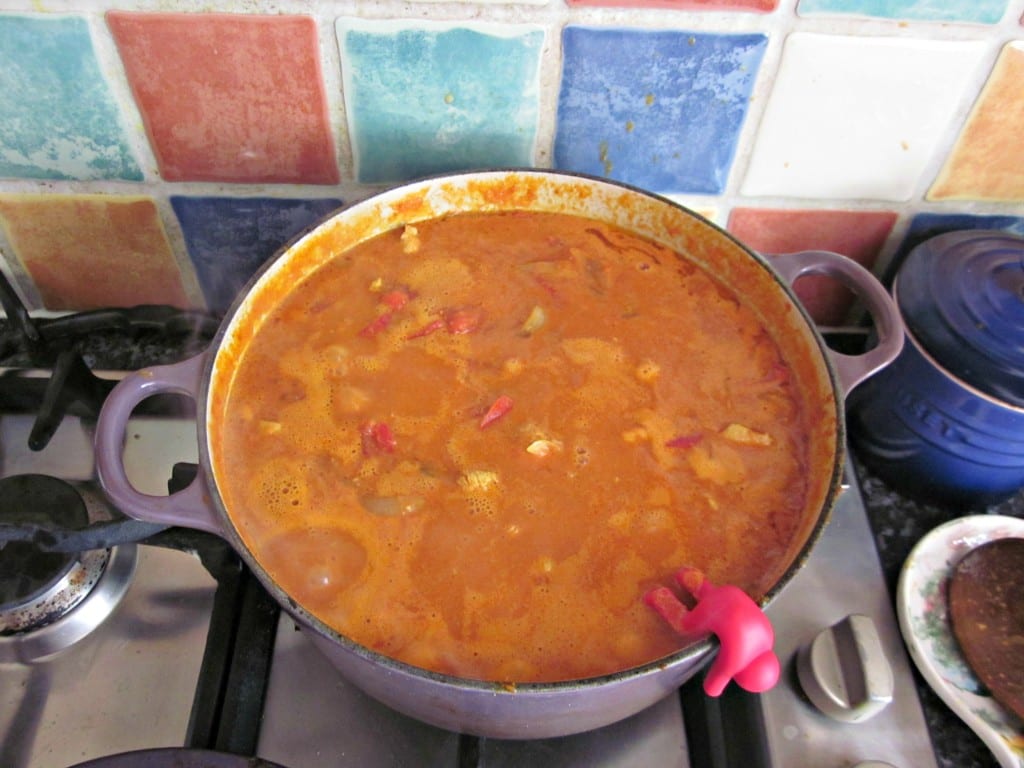 9. Bring to the boil and then let it simmer, for as long as you want really, an hour should do. I tend to give it an hour with the lid just a bit ajar and then take the lid off and reduce the heat further so that it boils off the water. Once you have the consistency how you like it, c'est tout.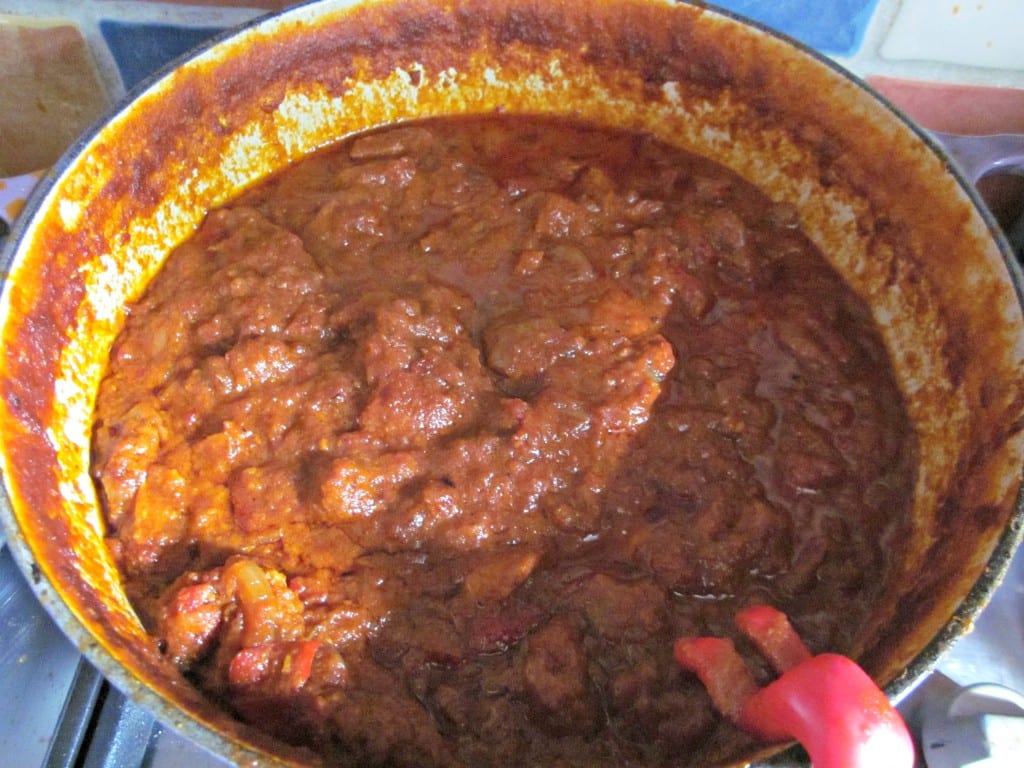 Let it cool to room temp and freeze immediately if you are going to.
You can serve with Naan, rice, naan and rice or even a chapati if you're feeling authentic.
PRO-TIP
Find your local Indian grocery shop and buy your spices there for about 100 times less than the supermarket. Use old airtight biscuit tins to store the spices and keep them fresh.